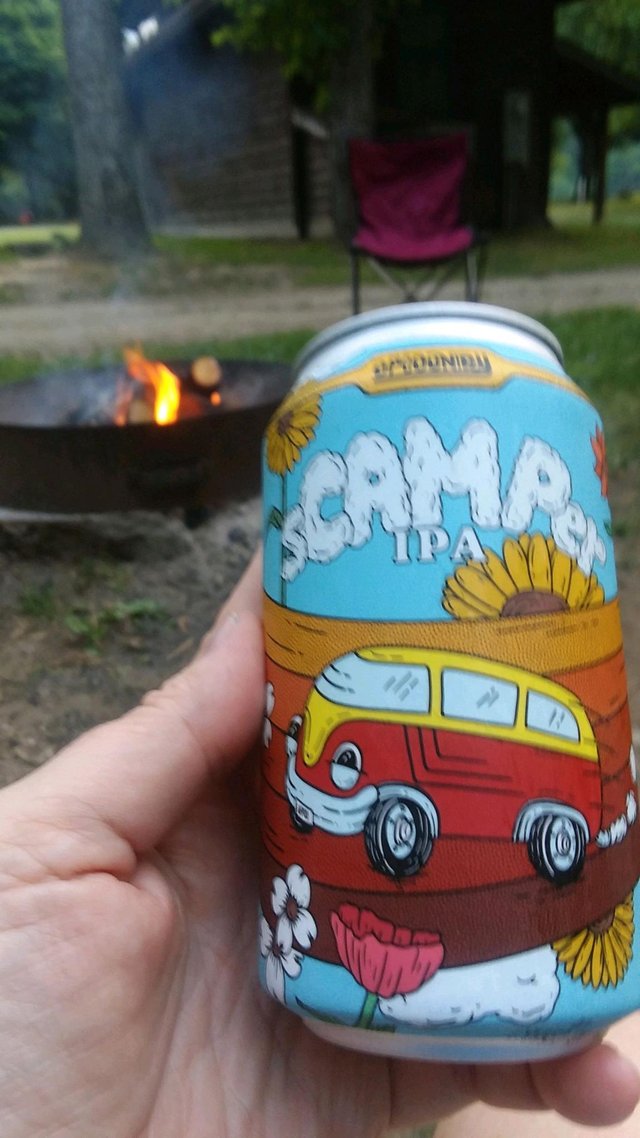 This part of the Appalachian trail gets lots of hippies passing through.
People start the trail in Georgia and work their way up through NC.
The hardcore people hike the AP trail all the way to New York State.
Nothing taste better after being on the AP trail for weeks than a cold beer.
This IPA is called sCAMPer and it has a very cute Volkswagon Van with eyes on it.
The can was so cute I purchased a 6 pack for $10 instead of getting a cheaper beer that I liked.
The can claims "an easy drinking IPA" and says"light copper in color, showcases flavors of pine and citrus alongside light floral aroma".
2 words describes it "Too Hoppy" for me anyway.
I taste grapefruit and lots of hops.
6.5% 12 fl ounces CUTE HIPPY VAN ON THE CAN.