Its about 5:30 PM on a beautiful Sunday afternoon in South Minneapolis, time to head down to Minnehaha Falls Park and check out the live Jazz music in this beautiful historic and scenic park. The smell of fish coming from the Sea Salt Eatery is intoxicating. Folks are coming by from all over town to hang with friends and family. The cold beverage accompanying me for todays trip down to the park is Hell Chicken Ale by Insight Brewing in Minneapolis.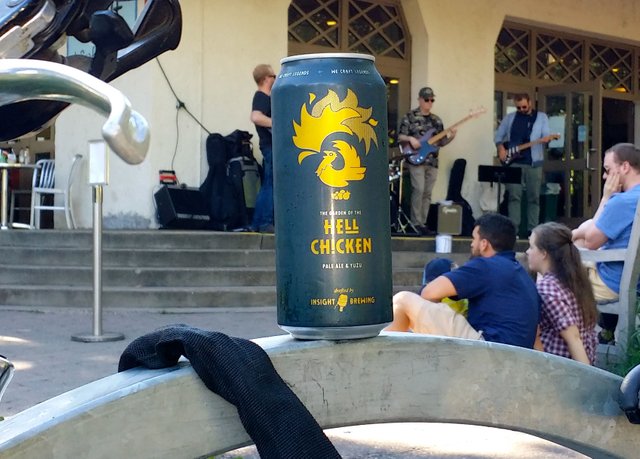 Hell Chicken is a pale ale infused with Yuzu, with mandarin and grapefruit, it goes down well on a day like this.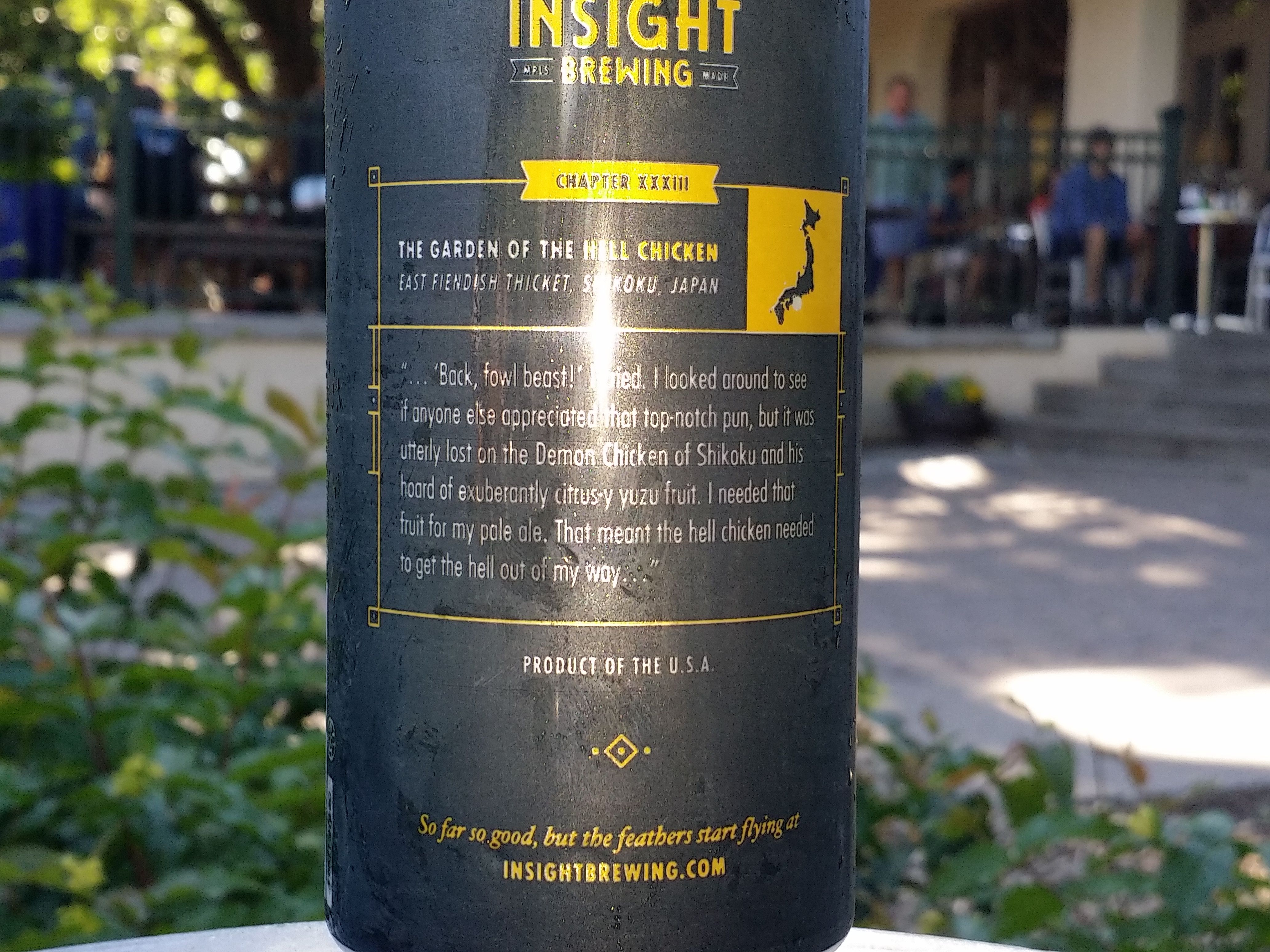 The band's been playing for a while so its time to crack this Chicken open.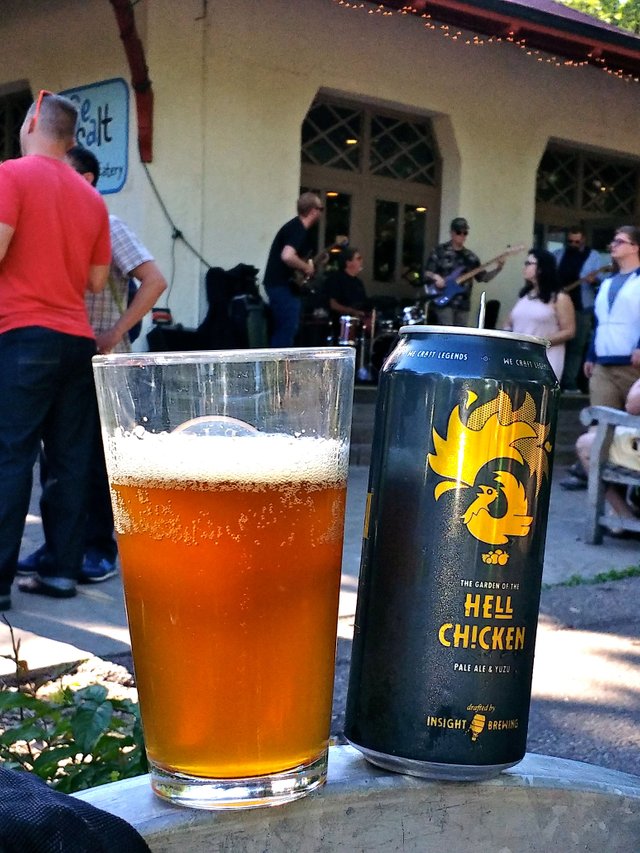 Now I can sit back and listen to the tunes and enjoy the evening.
See you down at the Park.