Tomorrow is the day for our gubernatorial election in Osun state of Nigeria so a friend took us out after the campaign, we decided to refresh ourselves with this sour bitter beer made by : Guinness Company (Diaego). satzenbrau is a beer which gives a great quality feeling to those partake in it especially from restaurant, bars and recreation houses across the country.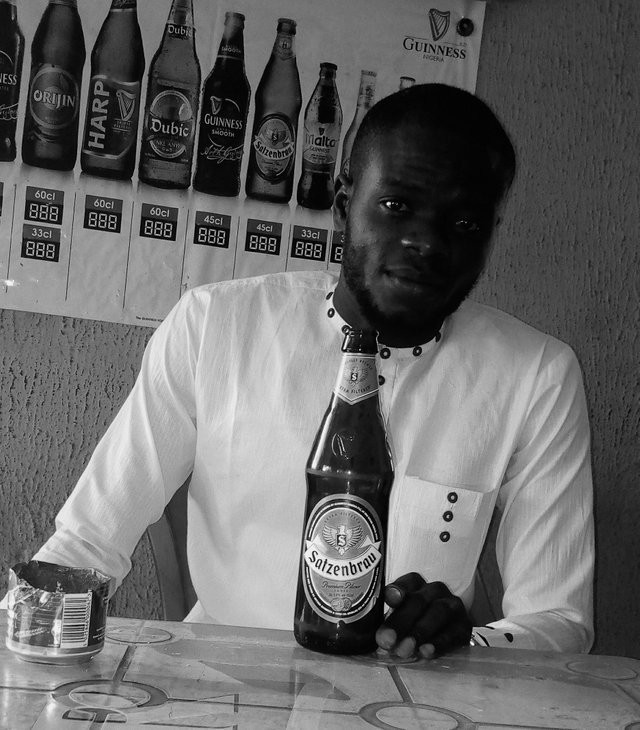 SPECIFICATION
Brewed by: Guinness Company (Diaego)
Style: Pale Lager
Serve in: Lager glass, Shaker and Bottle
Ingredient: Water, Barley Malt, sorghum, sucrose, hops,
Taste. Long medium dry finish and after taste light medium heavy
Alcoholic content: 5.0%
Bottle size: 600 ml and 33 cl can
Color: Deep red/brown with white head
Aroma: (hoppy) mild hop Aroma
Appearance: pale yellow in color, white head which disappear immediately
Palate: grainy
Flavor: Tangy (light medium bitterness/sweetness, grainy pills and dry finish)
Theme: Premium lager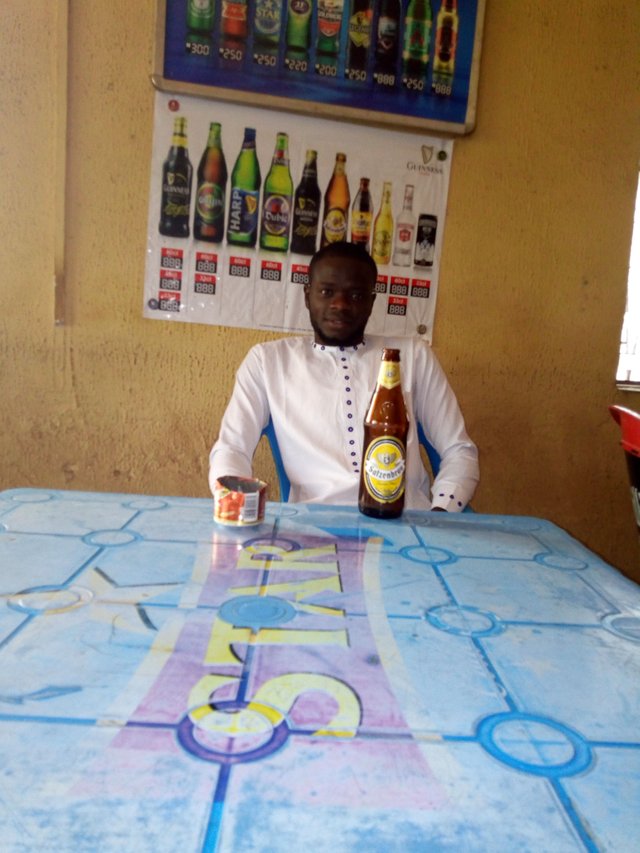 History
Satzenbrau premier beer came into Nigeria in 1962, after some decades, satzenbrau was baned from the Nigerian market and later re-launched into the Nigerian market in November 2006. Satzenbrau premier is a beer known for its international status. Satzenbrown was specifically prepared and extra filtered to meet the taste of lager consumers.
Always Drink responsibly
And with Style. Not to forget yourself
special thanks to @felixxx for his constant support and advice,
If you enjoyed this post, please endeavor to vote for me in respect to my entry in the #beerSaturday contest as hosted by @detlev. Thanks for reading steemians, due upvote, resteem and comment as your comment always contribute to my next entry of the #beerSaturday challenge
pictures were captured with my phone Tecno K7
AM GRATEFUL!