Hof ten Dormaal Saison - Review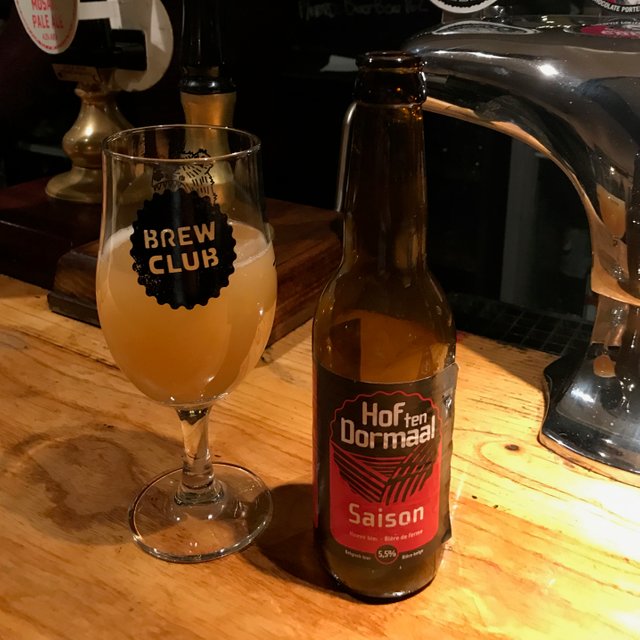 Hof ten Dormaal Saison
Hof ten Dormaal is a rare breed on craft beer scene. Usually, craft breweries are established by hop heads who either love beer or hate corporation lager. Here, however, is completely different. Hof ten Dormaal is a farm! As many of you can imagine, the small farm is not the most profitable business, which also became obvious to Janssen family, therefore they decided to open a brewery in Tildonk, Belgi to increase profitability. Idea was really great as they are almost 100 self sustainable. They grow their own barley as well as hops and feed cows with brewing waste. The brewery started in 2009 with their Dormaal Amber, late on more beers appeared until 2012 when breakthrough happened, and they started producing sours and barrel aged beers. Unfortunately, in 2012 there was a fire and brewery was completely destroyed. It took Jenssens a year to fully rebuild, however, they have decided to expand brewing operation, increasing size twofold.


Today's beer, to a certain degree, is also related to farms because I will review saison. This style originates from Valonia- Francophone part of Belgium. Saison has usually been brewed in early spring first of all due to the fact that refrigeration was not known by then, secondly, it had to be ready for harvest in late summer, to be served to seasonal workers - saisonniers hence the name. Due to strings of yeasts used, Brettanomyces in large part Saison style can be characterized by high carbonation, and horsey, leather, and fruity notes, so typical notes for farms.


As much as the history of the brewery and style is fascinating, the same thing cannot be told the beer. Visually is quite fine Drink is very hazy and has beautiful yellow colour and a nice white head, that unfortunately can not be seen in the picture as it was taken a while after pouring. Aroma is rather modest for this style. Definitely too much malty notes, and not enough yeast notes as well as a bit of citruses. Initial sweetness is well balanced by hopy bitterness but still it lacs farmhouse and saison character. I am a big fan of this style but I have to admit that I am quite disappointed. As a brewery on farm that produces their own barley and hops Hof ten Dormall has all the predispositions to brew fantastic saisons, but they sort of failed, therefore I can rate it at no more than 3/5. Cheers!