Beer of the week - TH. König Zwickl
Beer of the week - Th. König Zwickel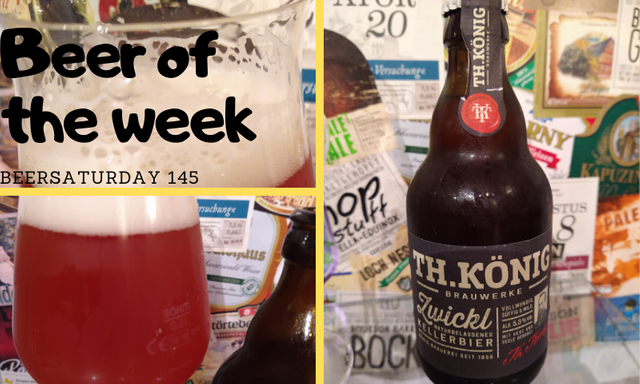 This is a beer I found in a REWE market during my last visit in cologne. The last one for a while I guess...
As beer consumption is on a steady decline and shifting towards 'small batch' and 'handcrafted', many major breweries fight for market share with their own 'craftbeer' or special brew.
Th. König is a sub-brand from the König brewery, which belongs to 'Bitburger', both of which are regularly present in national tell-lie-vision commercials. Theodor König, whose name was used for this beer, was the founder of König Pilsner brewery in 1871 and has probably no relation to this brew whatsoever.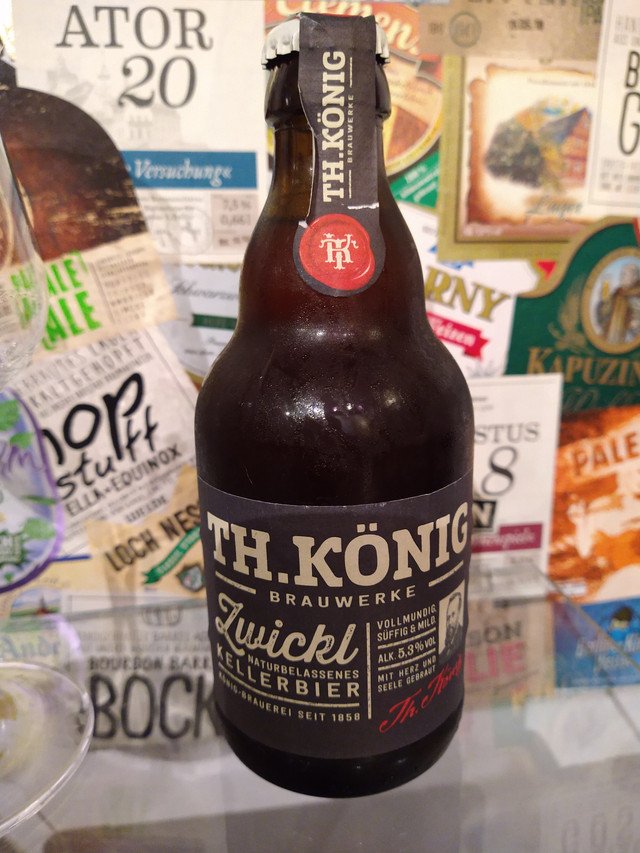 'Kellerbier' (cellar beer) or 'Zwickel' is basically not a precise style of beer and probably not very common outside Germany. The name originates from the sensory quality control executed before the beer gets finished and bottled. Speaking for the German 'cellar beers', you can usually expect a beer that is a bit on the malty side, with little hops and carbonation. On my last trip to Austria I found a 'Zwickel' that was more like an IPA, so you can not expect a uniform style from this type of labeling. Aside from the unfiltered nature of every 'Zwickel', of course.
---
"A beer for those who don't like it."
The raw facts:
12.8 ° Plato
20 IBU
5.3 % Vol.
malts: Caramel
hops: Perle, Tradition
Price paid: 1€/33cl
---
Tasting
The stylish label announces: "All taste information are inside the bottle". Alright!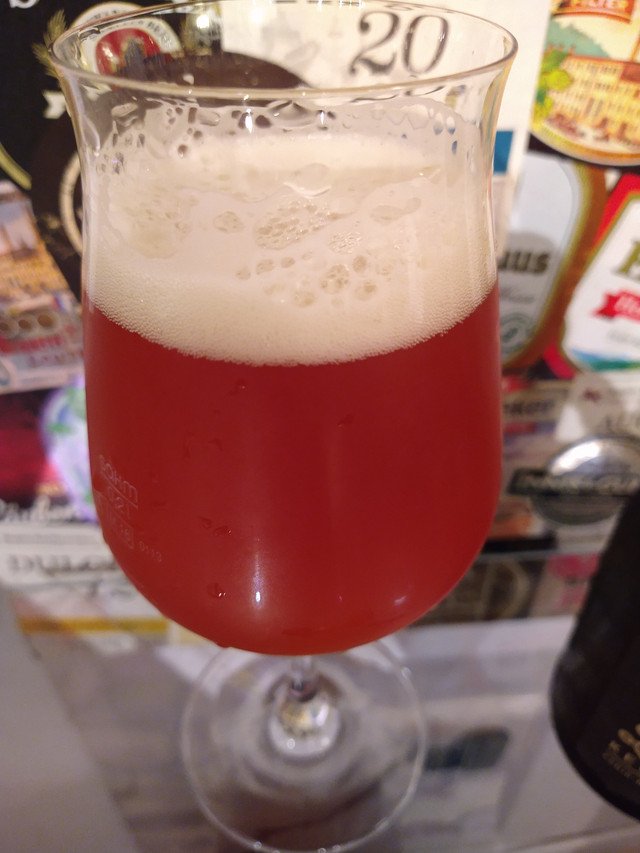 This particular brew is of a reddish, dark amber color with a short-lived head, which is to be expected from the mild carbonation.
The smell is malty and fresh, but nothing fancy.
Tastewise it's definitely malt dominated with little to no hop flavour. Although they claim to use 100% aroma hops, all I can make out is the bitterness. After a few sips a hint of fruitiness started to occur, though. Unfortunately I can't remember if it was a malty or hoppy fruitiness.
---
Conclusion
Overall it is what it claims to be: An easy to drink beer.
I guess those kind of beers are not supposed to have much of a character, so there is not much to talk about.
Would I recommend?
Amongst the overpriced REWE beers, it might be a reasonable choice. If I ever find myself on the fence in front of a REWE beer shelf again, there is a small chance I'd give it another try. Otherwise I don't see any particular reason to buy it. It's not a bad beer, but you wouldn't miss out on anything, if you never got your hands on one.