This beer isn't that popular in Belgium, you'll find it in some bars but rarely see people drinking it. I've tried the blonde Ciney before, but never the brown one.
---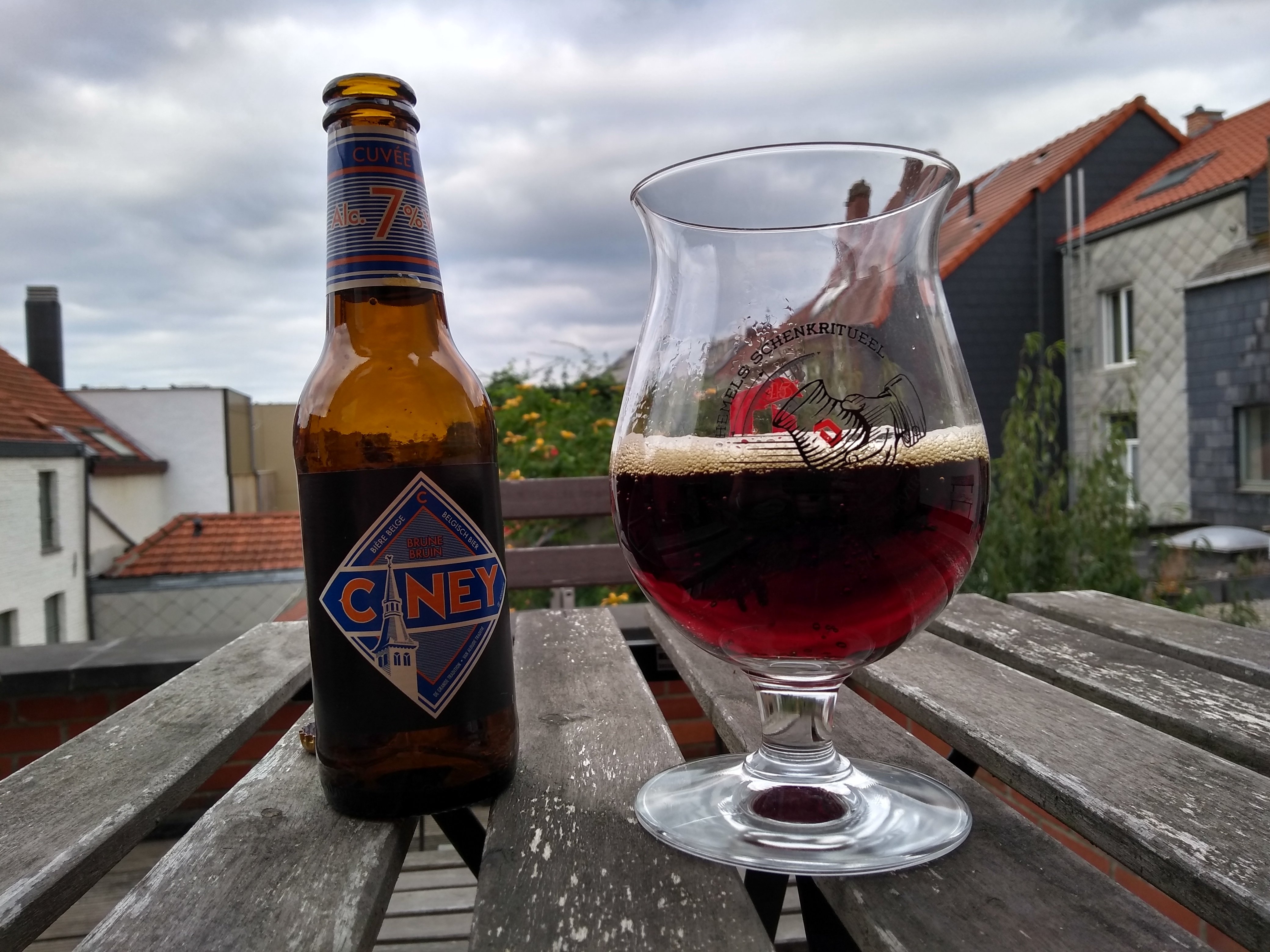 ---
As you can see on the picture, the weather was overcast all day. Nothing better to do than drink a tasty brown Ciney, besides finishing some work of course. I'm a bit glad that the extremely hot weather is over for a while, now I can finally enjoy a heavier beer again.
As you can see on the label, this beer is a bit heavy at 7° ABV, but it really goes down very smoothly. The flavours are fairly straightforward, you have some sweetness mixed with little hints of dried fruit and malts. This is a great beer for people who don't have much experience with craft beer.
It really does have a nice colour as well, when you hold it against the light you see that it has a nice red-ish colour. I mean, looks are also part of the taste, so you can understand that I was pretty eager to have a taste of this.
If you're ever able to try this, I can wholeheartedly recommend you do!
Here's some pouring action to end things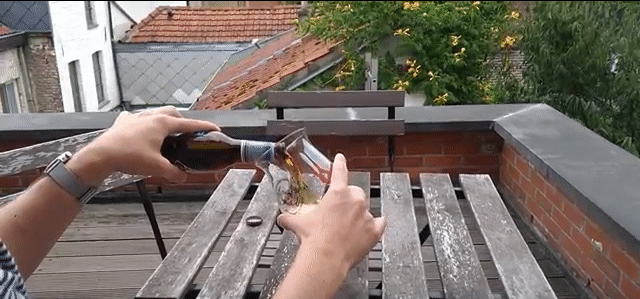 ---
The 4 links above are referral links and support this blog
---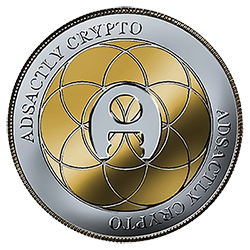 @adsactly
---