Someone Has Been Drinking at School
We were remodeling an old school, and someone found this.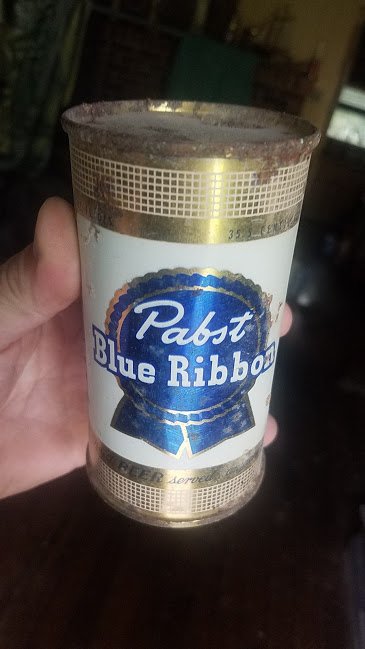 Considering this was a lower elementary school (K-3rd), I assume it was from the staff lounge. It emerged from a pile of rubble, so its origin within the building is unknown.
I also considered that it might date back to the original construction of the school, which was 1917, but I don't believe this can is that old. I saved it and added it to my extensive collection of old cans at home.