Just grabbed one of the most recent barrel-aged releases by Founders, an annual release entitled "KBS" or Kentucky Breakfast Stout. Founders hails from Grand Rapids, Michigan and is one of America's lead brewers, definitely one of the best in the Midwest. This year's KBS was aged oak bourbon barrels for 12 months in gypsum caves underground. While Founders does not explicitly say what bourbon barrel it is from (probably because of legal reasons), You can see in pictures as well as hear within beer scene chatter, that is Heaven Hill Bourbon from Bardstown, Kentucky. Not considered the most exquisite, complex, or highest quality bourbon...but it sure does taste good in barrel-aged beer!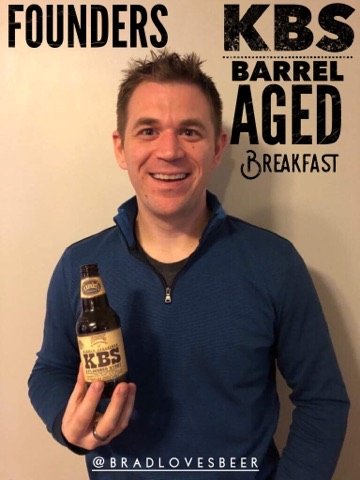 The taste...oh god...it's a festival of flavors…..chocolate...coffee..bourbon..but what I get most of is this "breakfast" type flavor….and I LOVE IT! Think like pancakes with syrup and some chocolate chips...I seriously can't stop..even at $25 a 4-pack...this is a real treat. If you want to just sit around and indulge, and just forget about the woes in life….I implore you to find some.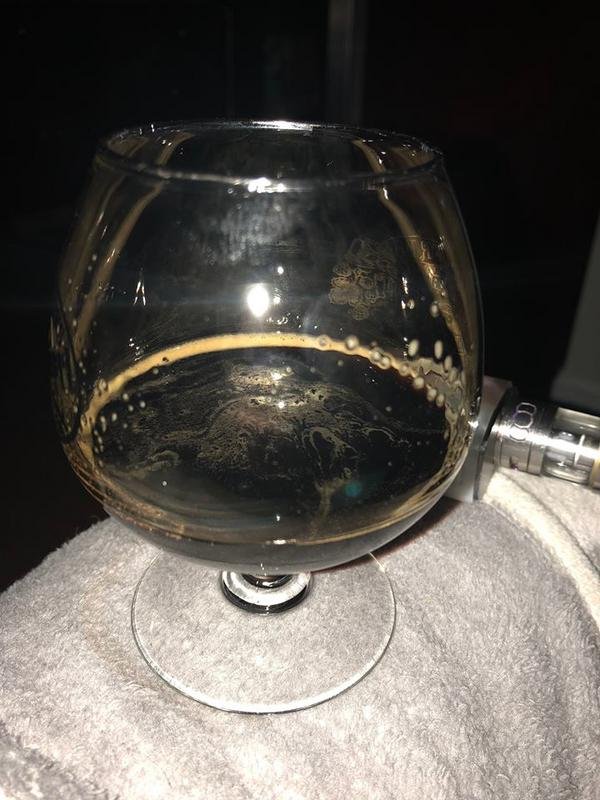 I have tried the last 6 years of KBS and this is by far my favorite. There was even a vertical of all 6 years I tried in one sitting. A lot of the past ones really focused on bourbon but the other flavors were not as pronounced. This years..maybe because it's fresh...just completely blows the others out of the water. If you anywhere near Michigan or the Midwest USA sometime soon, hunt one down!
Cheers everyone! If you enjoyed the post, please follow and/or upvote!