The Craft beer market is highly competitive and it's only increasing as more new places set up shop.. Many breweries, in order to gain the competitive edge and attract beer fans, have resorted to experimenting with new ingredients which have never been considered before. Dogfish Head especially, is known for releasing a Lobster Chocolate Tomato beer, a beer made from chewed up corn, and Omnipollo uses burgers and fries in the mash for one of their beers. It's no doubt it is getting more interesting, and that's actually a positive thing for the most part. Craft beer is in its most exciting moment at this time.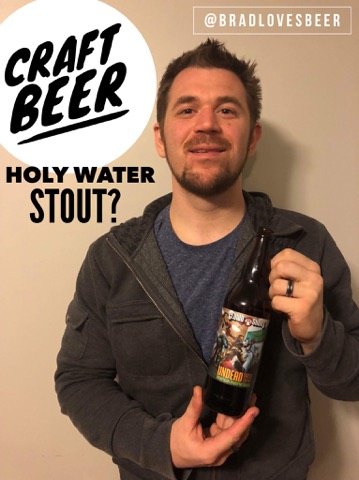 But can it get too gimmicky to where it's just foolish? Can the gimmicks go too far? Possibly.
My recent craft beer shopping led me to an interesting beer entitled "Undead Party Crasher", formerly entitled "Vampire Slayer" but changed because of trademark infringement. It is offered by Clown Shoes Brewery in Ipswich, Massachusetts. In my opinion, they are one of the most underrated breweries for stouts in Chicago,probably because of all the competition, they go a tad unnoticed but their stouts are some of the best I have had this year.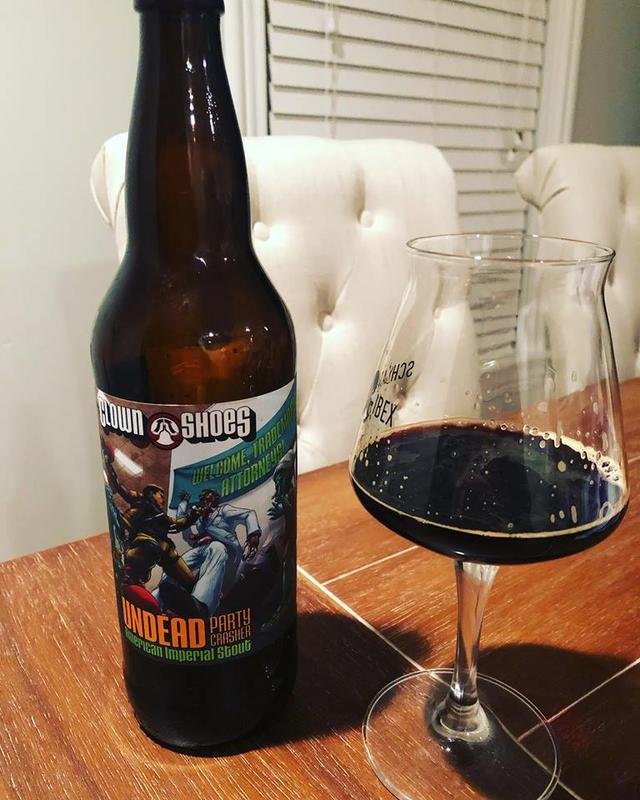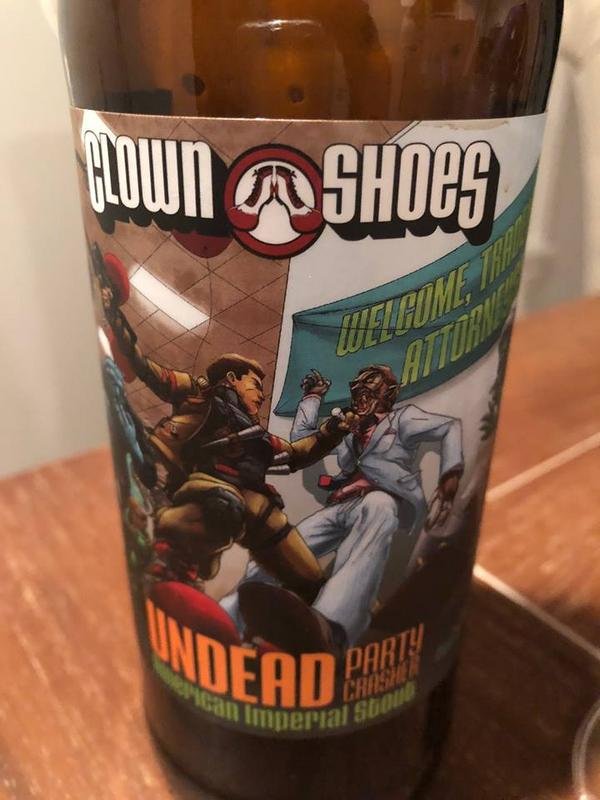 Anyways, I found out shortly after that this beer is brewed using "holy water" Is there anything else different from "holy water" and normal water other than it being blessed? Is it different in its mineral content, flavor, or chemical composition? I don't think so. So what can the addition of the "holy water" really add other than being useful in ruffling feathers?
It's either a strange sense of humour on part of the brewers or just a desperate gimmick to sell beer.
Thing is...it was an amazing stout. It didn't really need to add the "holy water" aspect to get me to buy it or buy more. It also had hickory ash added which just made it super unique and flavorful. It wasn't peaty, woody, or even like a smoked stout, but almost how you would imagine a cigar. I call it a "cigar stout" and I have had a few and always been a fan when it's tastefully done. Backed up by a huge rich, thick, chocolate, roasty base. This beer was sinfully good, but I can't help thinking about this "holy water" aspect...that just seems sinfully bad.
What is your opinion? Obviously, if you are devoutly Christian, you will find this offensive. But do you think craft beer is starting to get too gimmicky? How do we discern what's just a bunch of marketing trickery and what is actually good?
Cheers everyone! Please follow and/or upvote if you enjoyed the post?