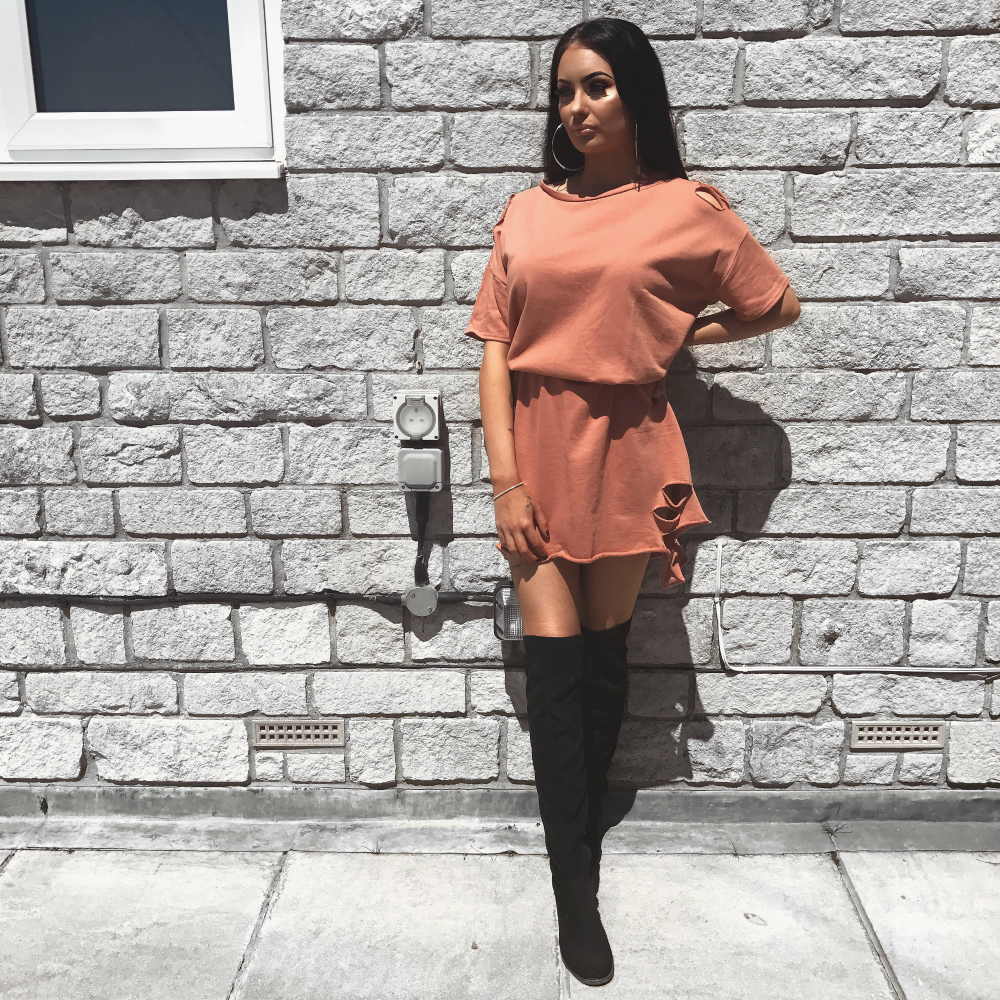 Guys!! If there is one thing you cant go wrong on its T-Shirt dresses... I live for these in all seasons... HOT? No problem just throw it on and any shoes you like and your good to go.... COLD? simple.... just throw on some leggings and your looking hella bomb still!!!
This was just a standard t-shirt dress and was quite long and baggy... SO... all i did was throw on a belt and tugged at the top to make it loose covering the belt making it cute and summery.
I paired it with some super simple yet stylish flat thigh high boots and my outfit was done :) Scroll through my insta for details on this dress @bethhcrawleyy
Much love my angels!
B xo