Sparkle eyes; diy
I was kind of in a rush today so not only will you be learning how to give yourself sparkly eyes in this tutorial but also how to make it look like you spent a bunch of time on your face when really you didn't.
Here we go.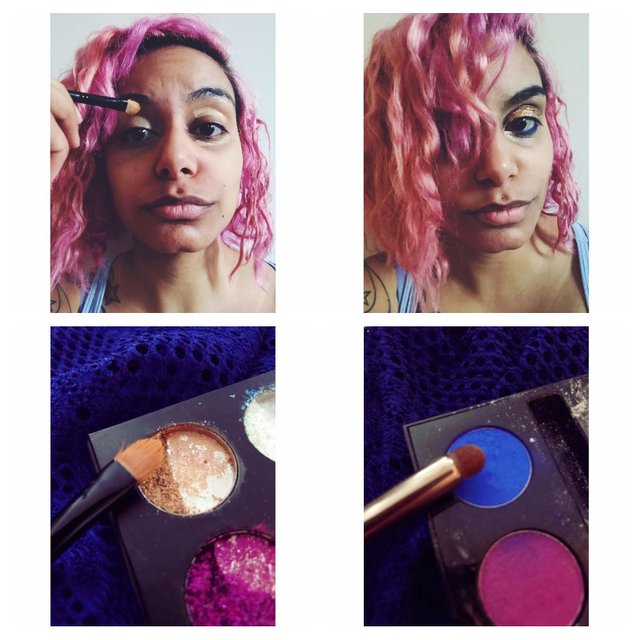 Fist we will take the time to clean our brushes, to get rid of any bacteria and left over pigments.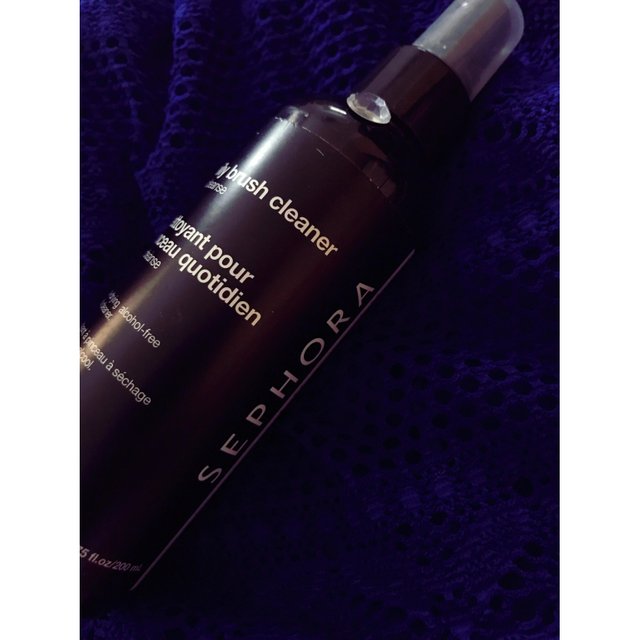 Moisturize your face so you are clogging your pores with something good for them instead of make up which will cause pimples.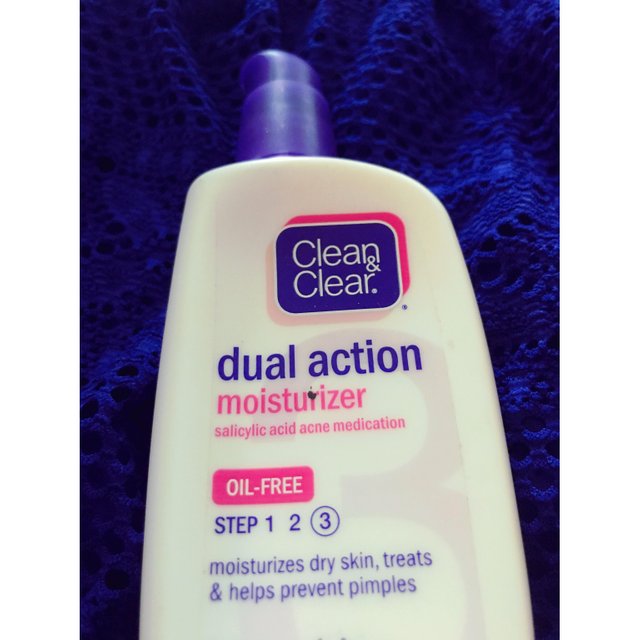 Now that we have primed our canvas, apply concealer to the eyelids and under eye area, then blend with a concealer brush. This will help your eye make up last longer, and the pigments show up true to color.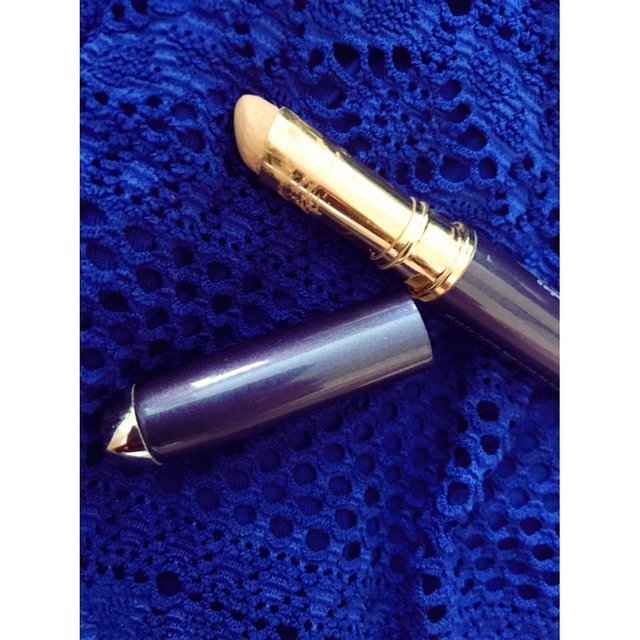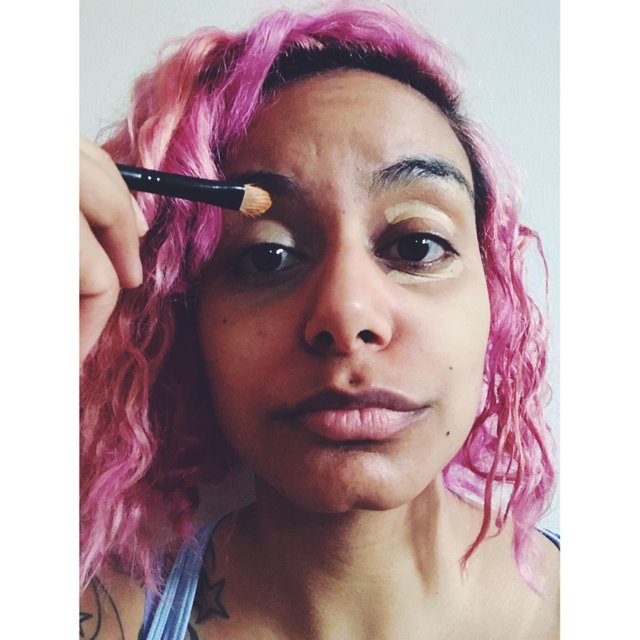 Put on cover up to even out skin and cover up any unsightly blemishes.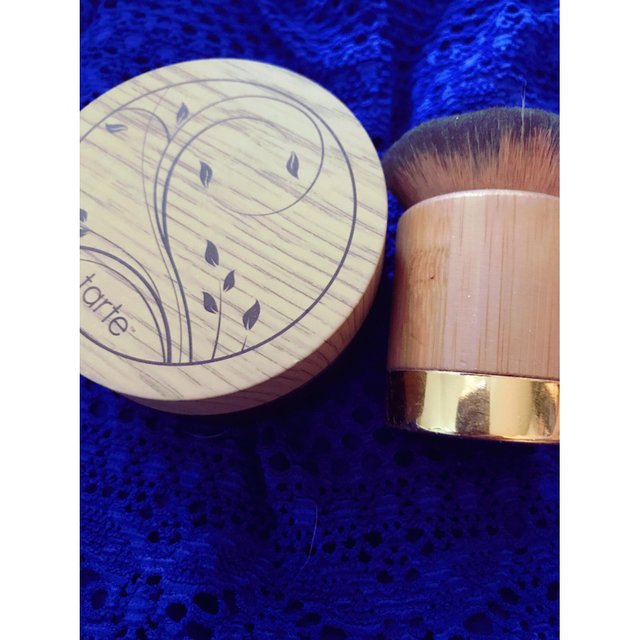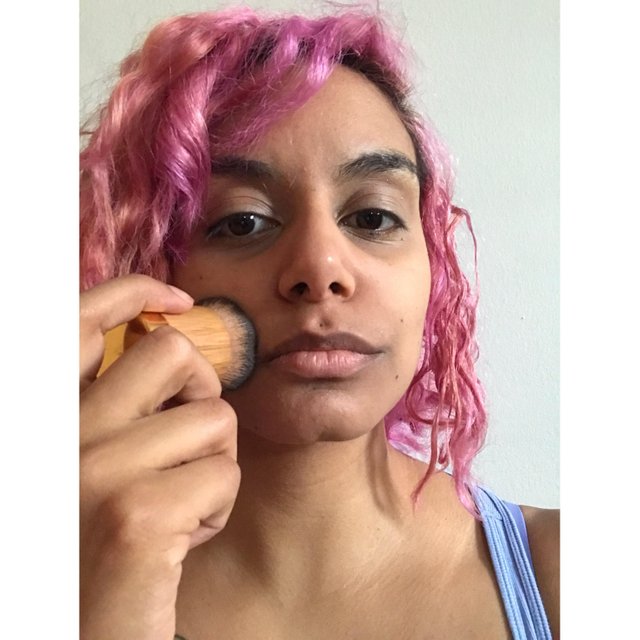 Now I am going to apply a light nude colored shadow above my eye brows to act as matte highlighting. I use an all over eye brush for this step.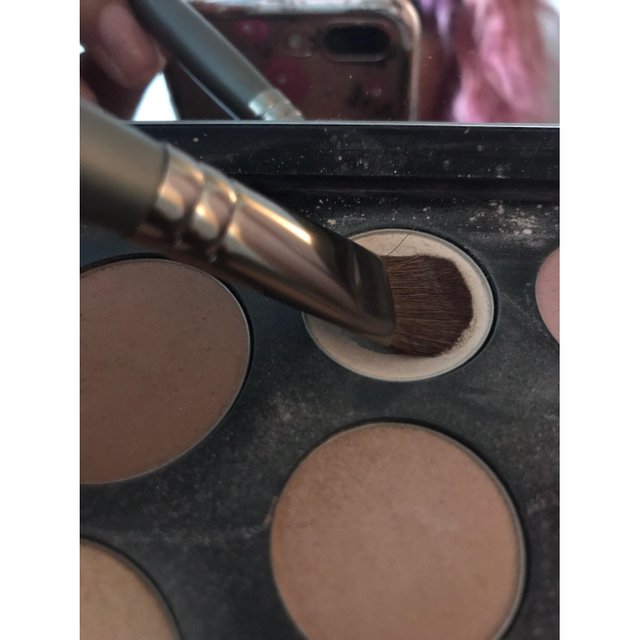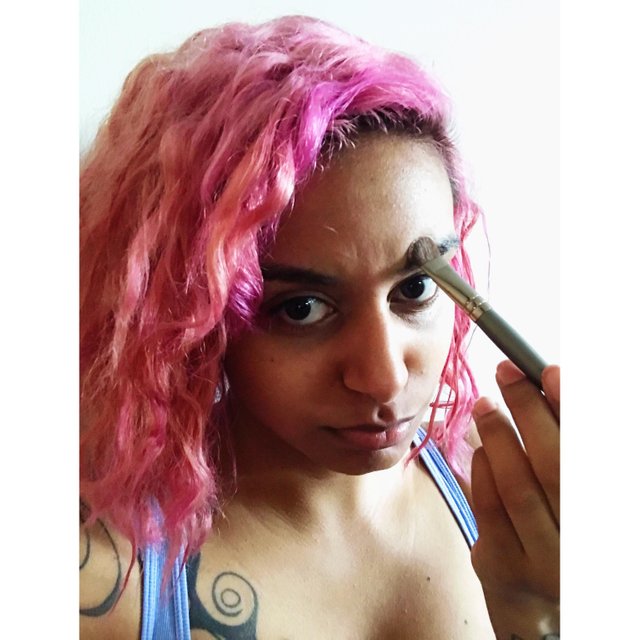 Apply a streak of contour then buff out real quick with a buffing brush. Do this with a quick, small, circular motion.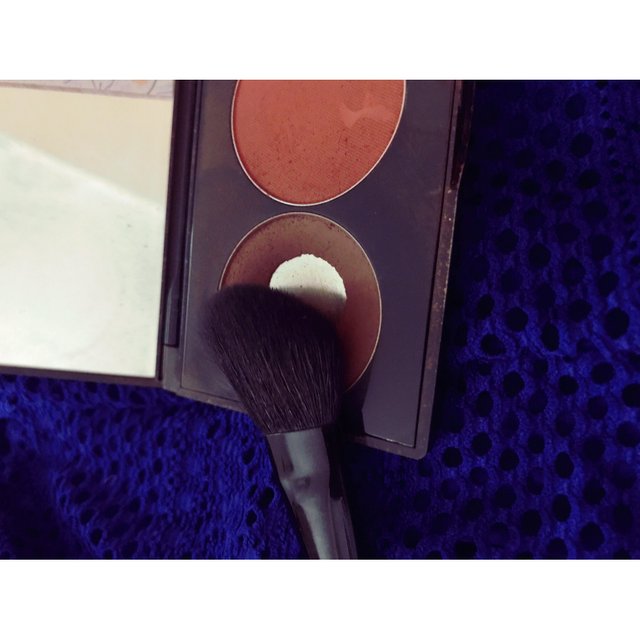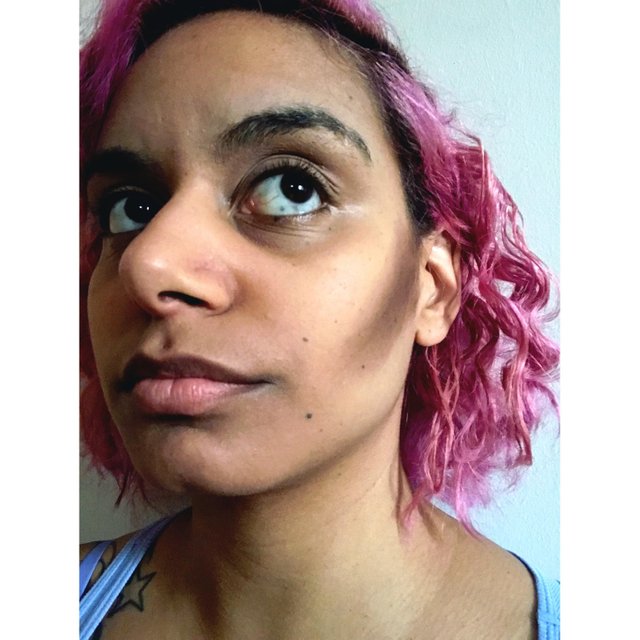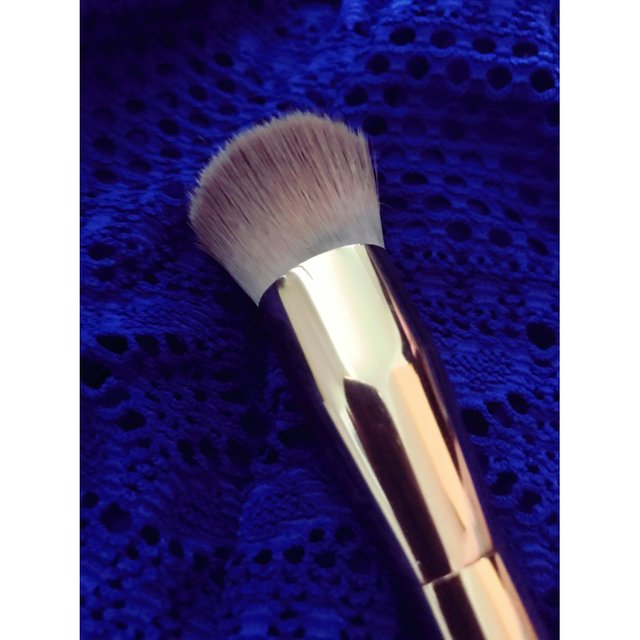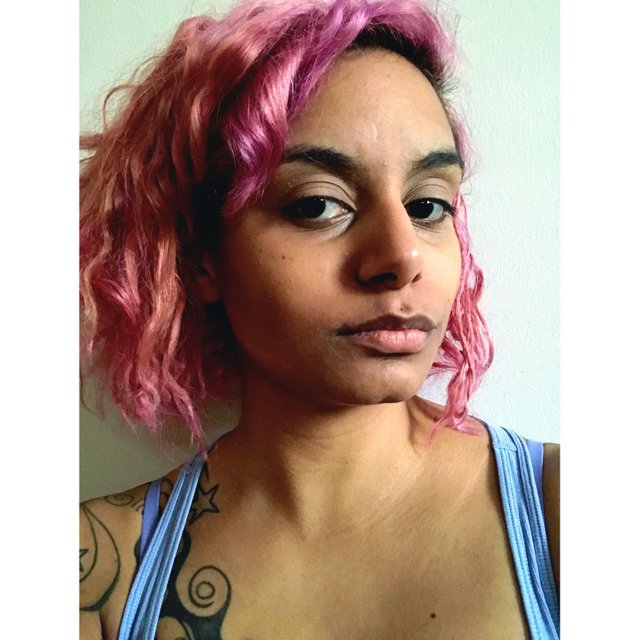 Now dab a fan brush in a little shimmer highlight, lightly sweep it from cheek to temple.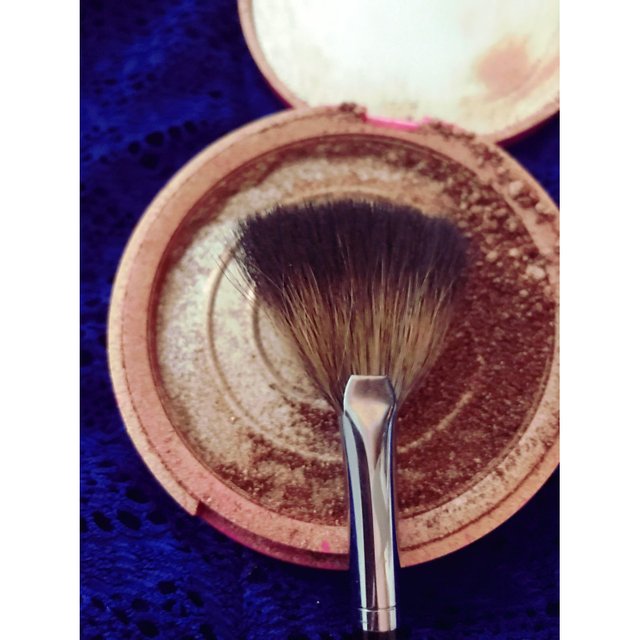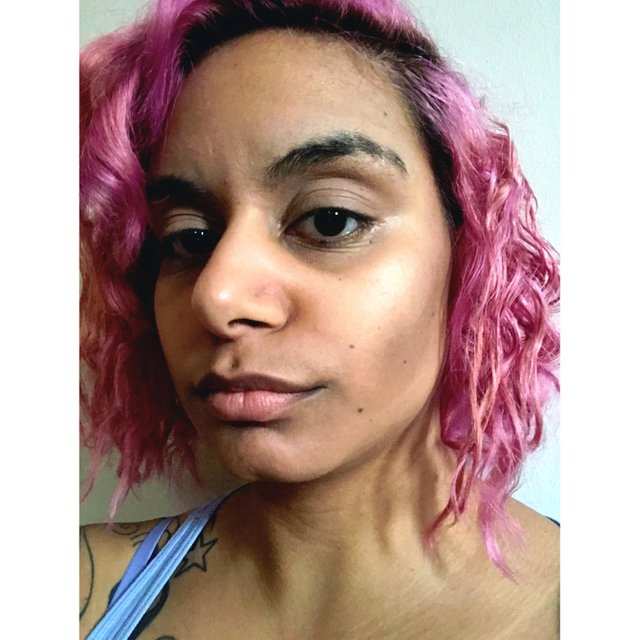 Draw on some eyebrows and your face is done. This look alone can be used for daytime activities since it's not really heavy, such as a regular office job.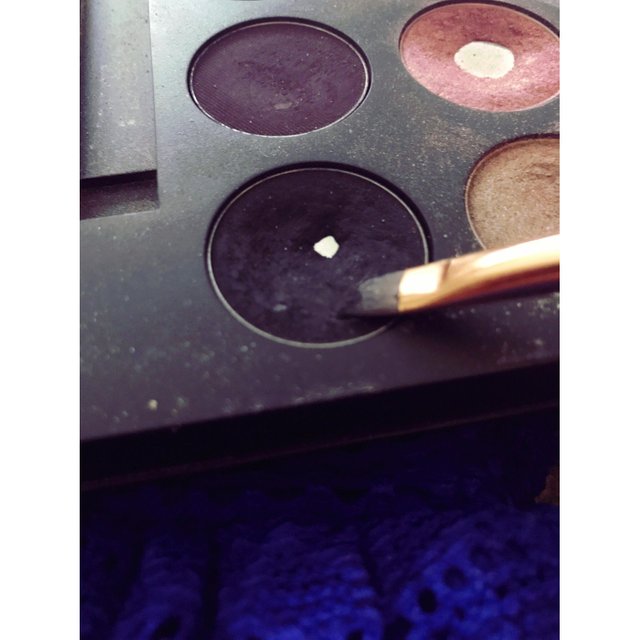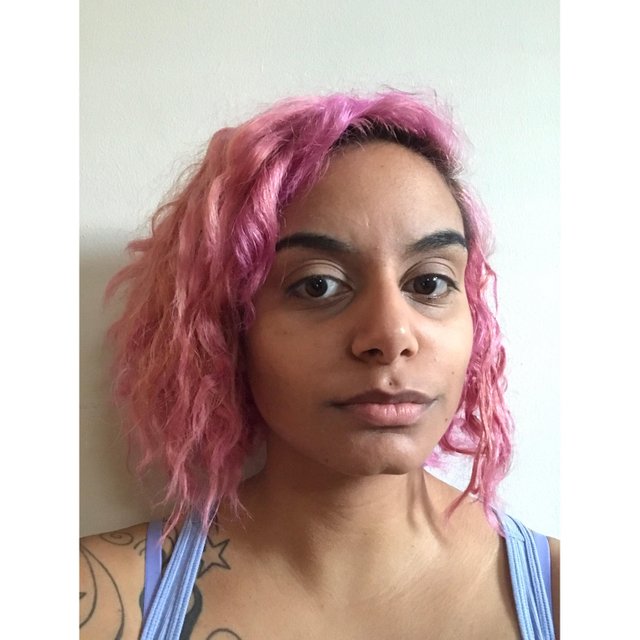 For a little more pazaz, continue on to the eye make up part of this tutorial. Start by applying a nude shadow all over your eye with an all over brush. This step prevents shadow bleeding into parts of the eye that it's not supposed to. It also prevents all the make up building up in the creases.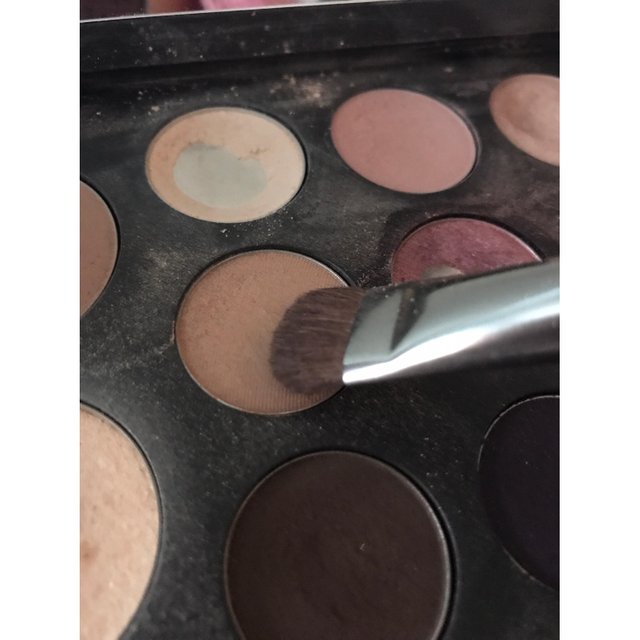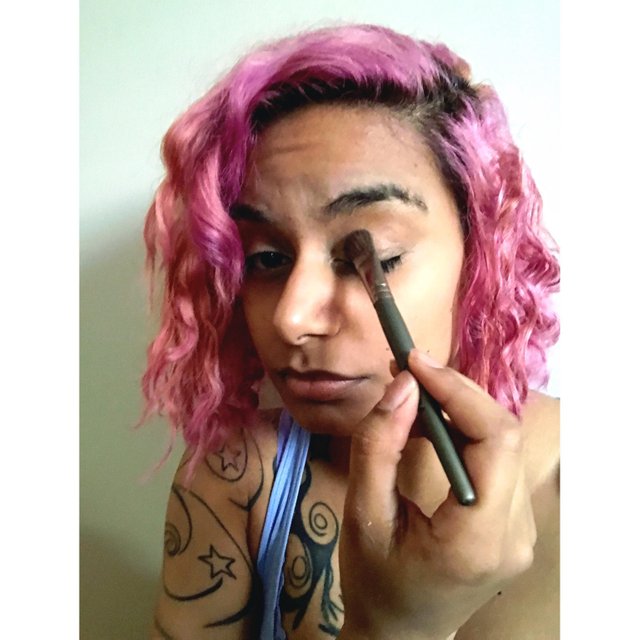 Put some tape from the outer corner to the end of your eyebrow to keep your look more polished. Using a smudge brush, apply a matte brown shadow in the crease, blending up toward the brow. I like this flat smudge brush for this step because it allows me to line and then smudge.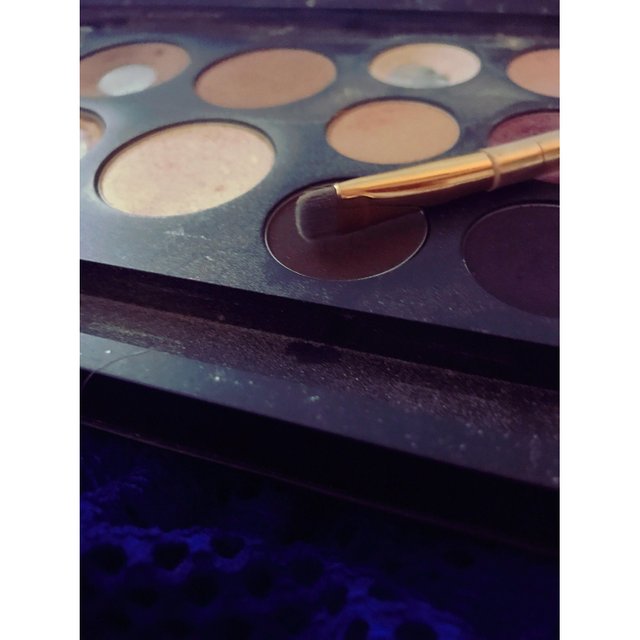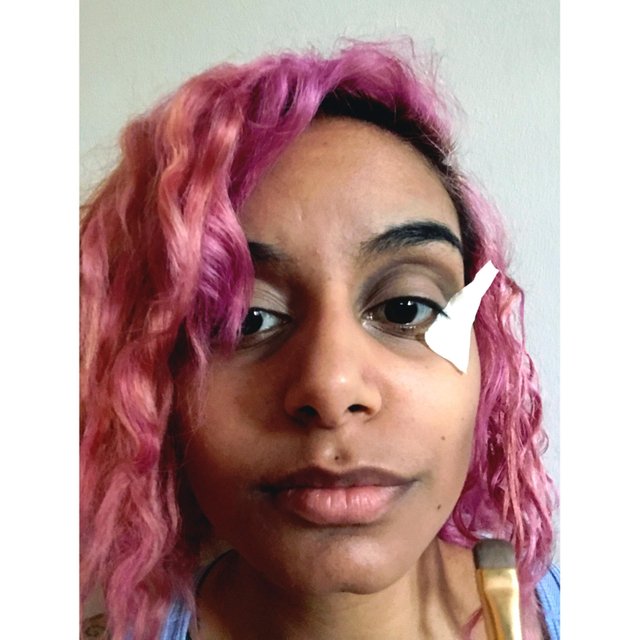 Apply pressed glitter on the lids with a concealer brush, creating a wing with the side of the concealer brush.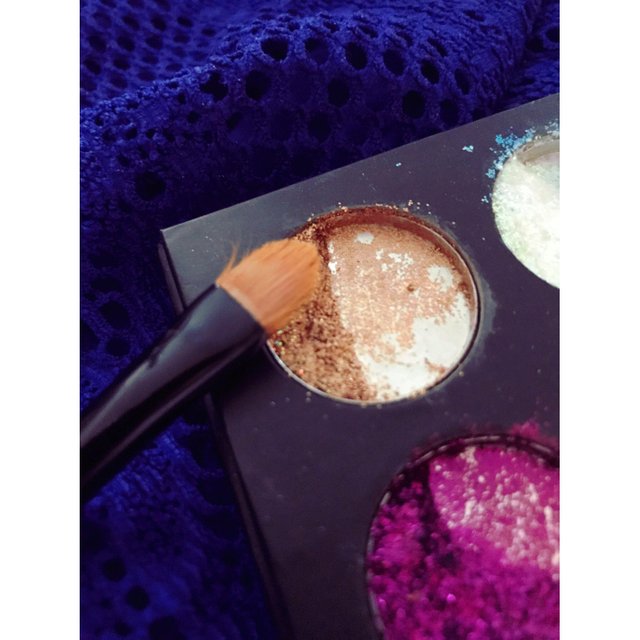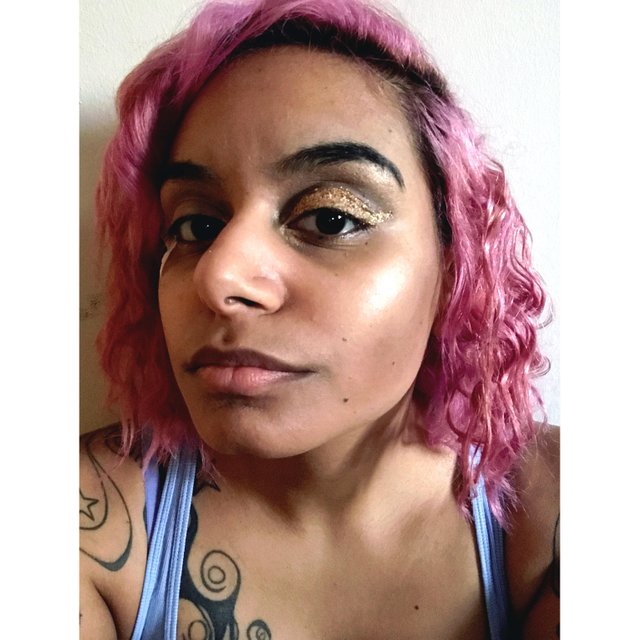 Since it's summer, I'm going to pair the gold glitter with a blue shadow. I'm only going to put this on my lower lid. First I will apply this with a soft smudge brush, then line with a lining brush.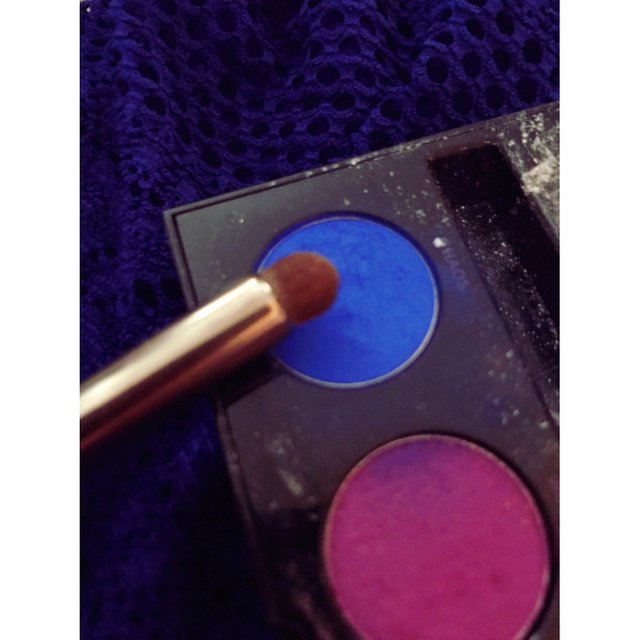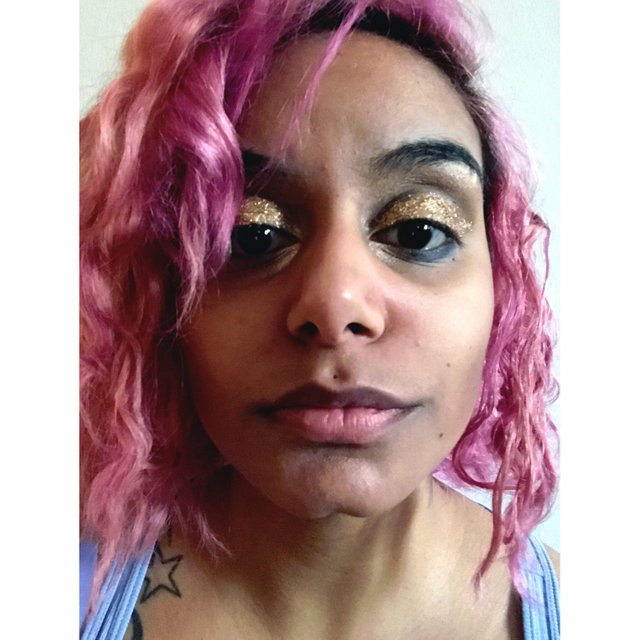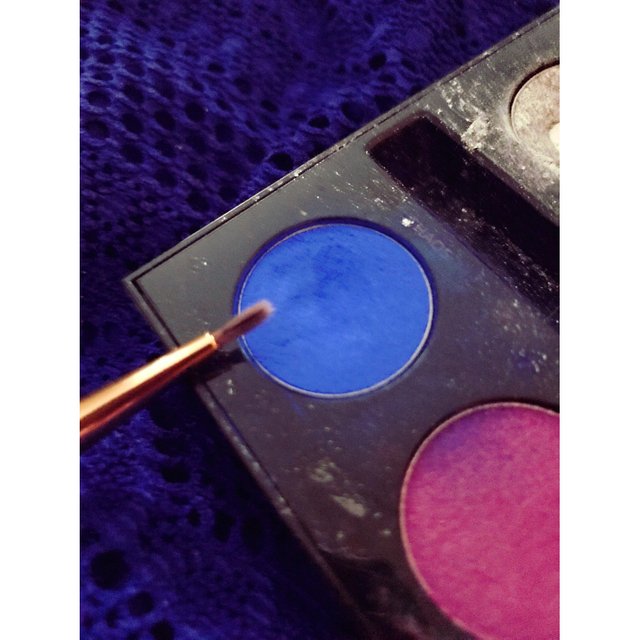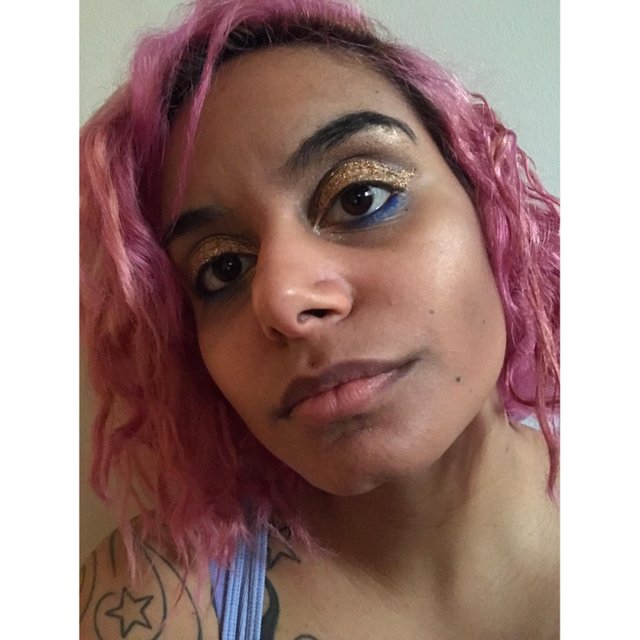 Add some settings spray and you are ready for some fun in the sun and moon! Lookin good, girl. Go get 'em.