Sparkle Dancer Tribe; A Makeup Tutorial (omg the pics)
I always love to play with bright colors, tying my hair into my face, my face into my clothes. Here I have put together a look involving fun, expressive colors, suitable for many skin tones. This time I chose complimentary colors (colors on opposite sides of the color wheel) which is not always how I choose my motif, but an effective method.
Let's get started. Here is what we will do today: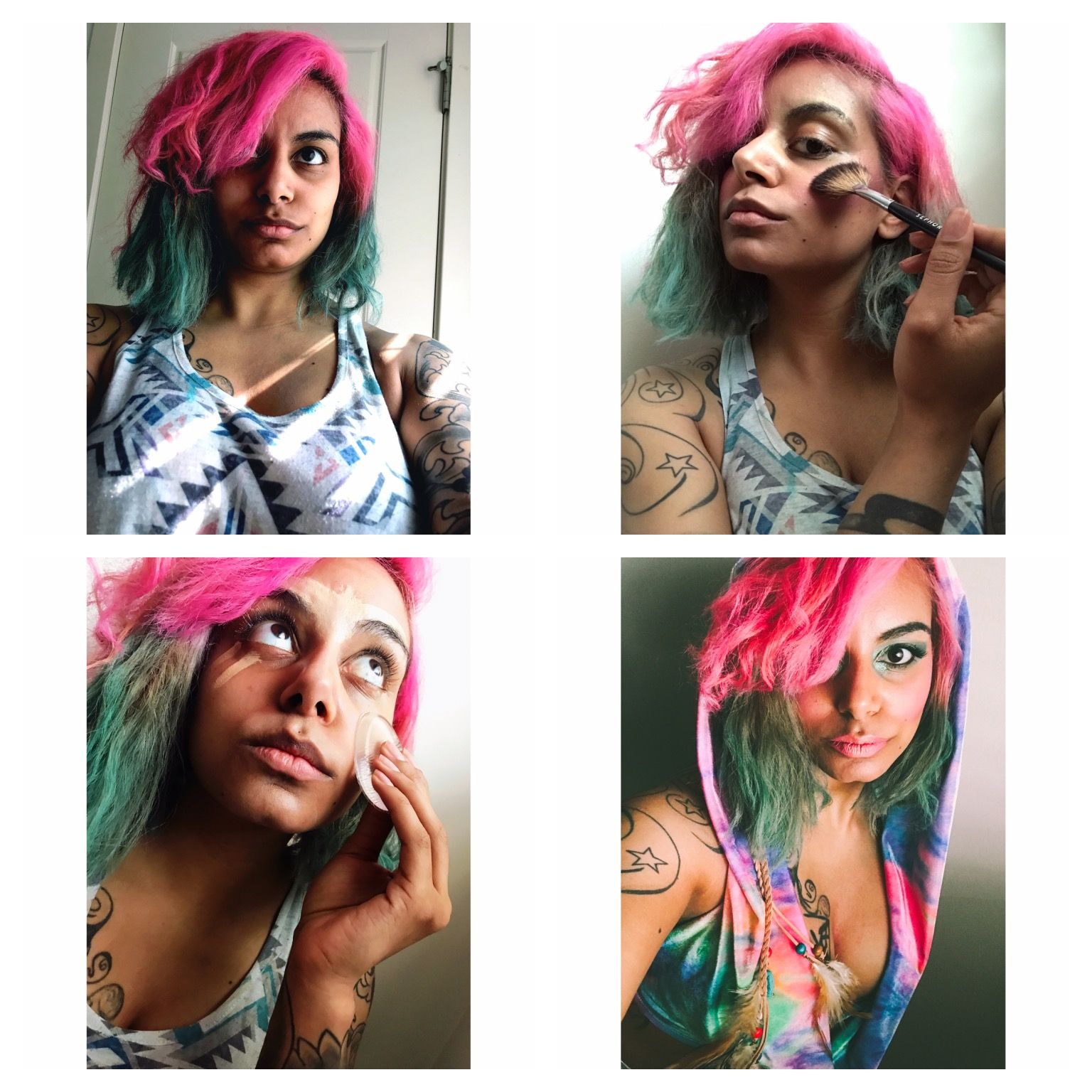 As always, we want to start with a clean face. Free of leftover make up and eye boogers. Then, upon our clean face, we want to spread a thin layer of moisturizer, priming our face for all of the makeup we are going to put on it. I choose a moisturizer you can buy at any drugstore, and it works pretty well.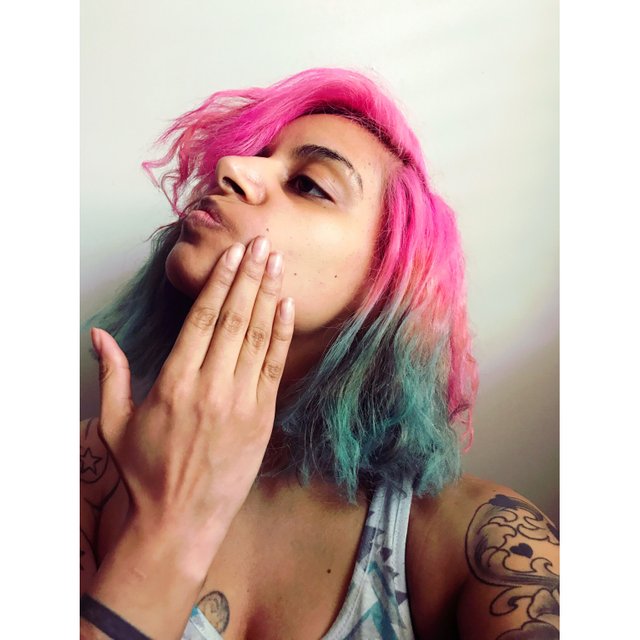 Now that we have formed a protective layer for our delicate epidermis, let's continue our priming process by priming our eyelashes as well.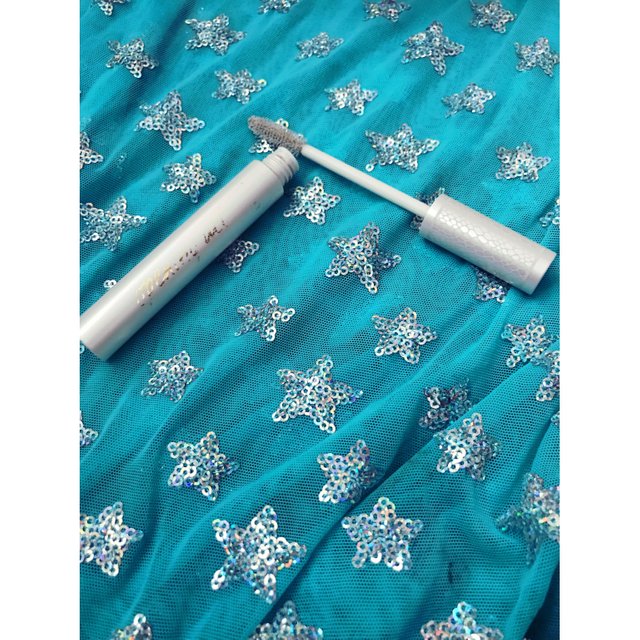 Good job! Now let's get to the fun stuff. We will start by building our face, beginning with a matte highlight. I use this full coverage concealer by tarte which is available at sephora. It's pretty thick, so you only have to apply a small dot, then spread.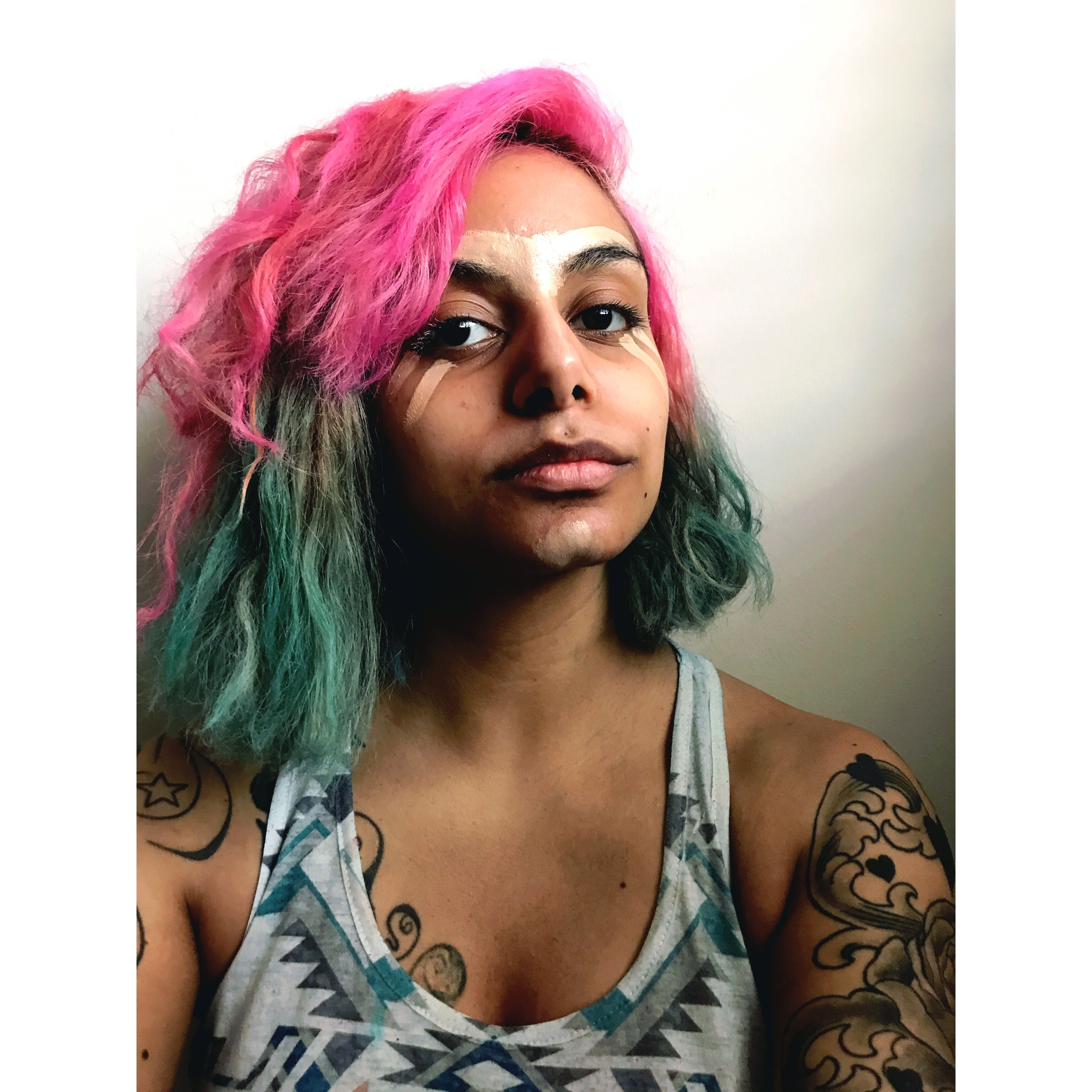 Now that it's been spread onto the appropriate places, we will blend it into our face, using a silicone beauty blender. I got this one for $5 on Amazon. Works well, and I prefer it to the sponge beauty blender which eats up all of your make up.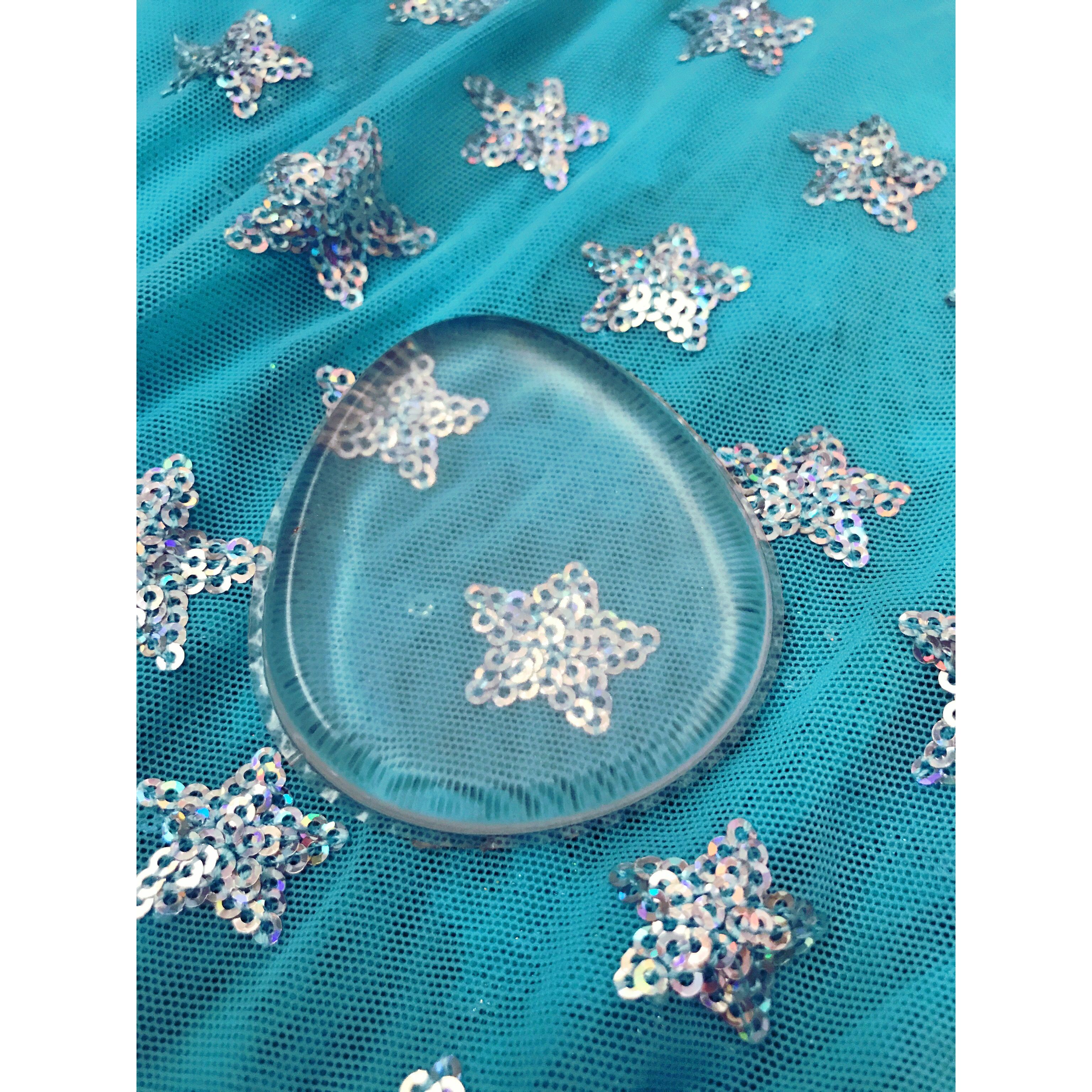 Very good. Time for contour. I got this contour pallet at sephora and works well for my skin tone. If you are fair of skin, I suggest a lighter contour. Unless you want a more dramatic contour color, then by all means use this.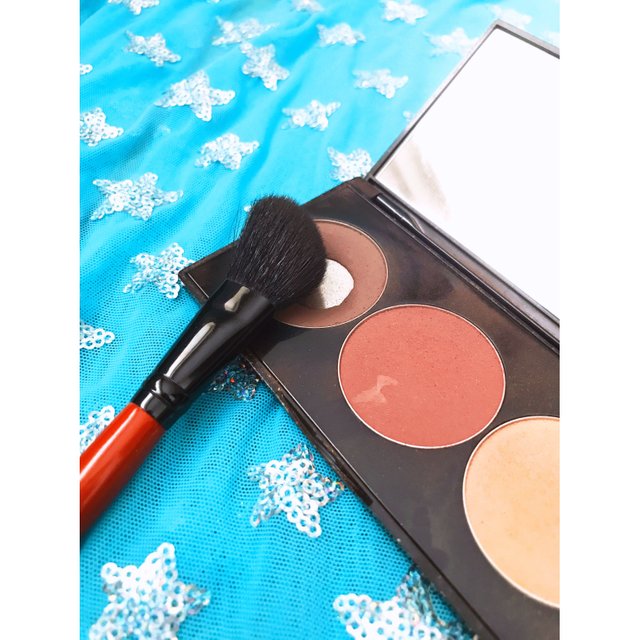 I choose where I place my contour by sucking in my cheeks and going along the natural line that forms from that. Also on my forehead, up by my hair line and the sides of my nose.

Amazing! Now blend until it looks like it's just your skin.
Use a big poofy blending brush for this part.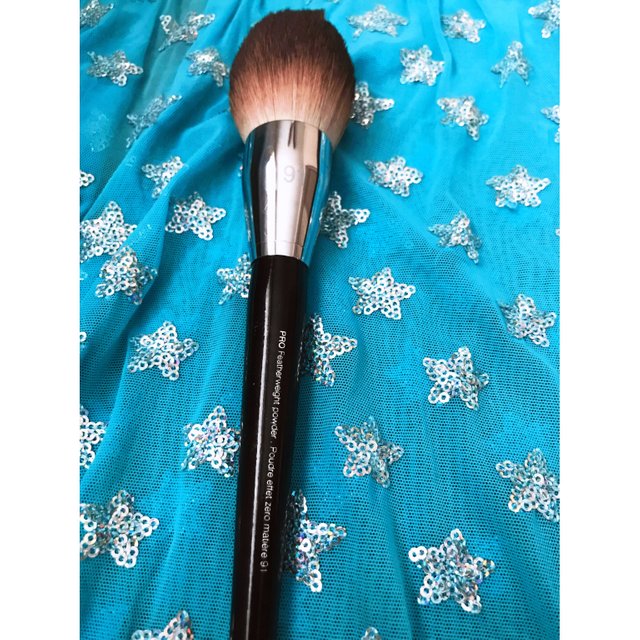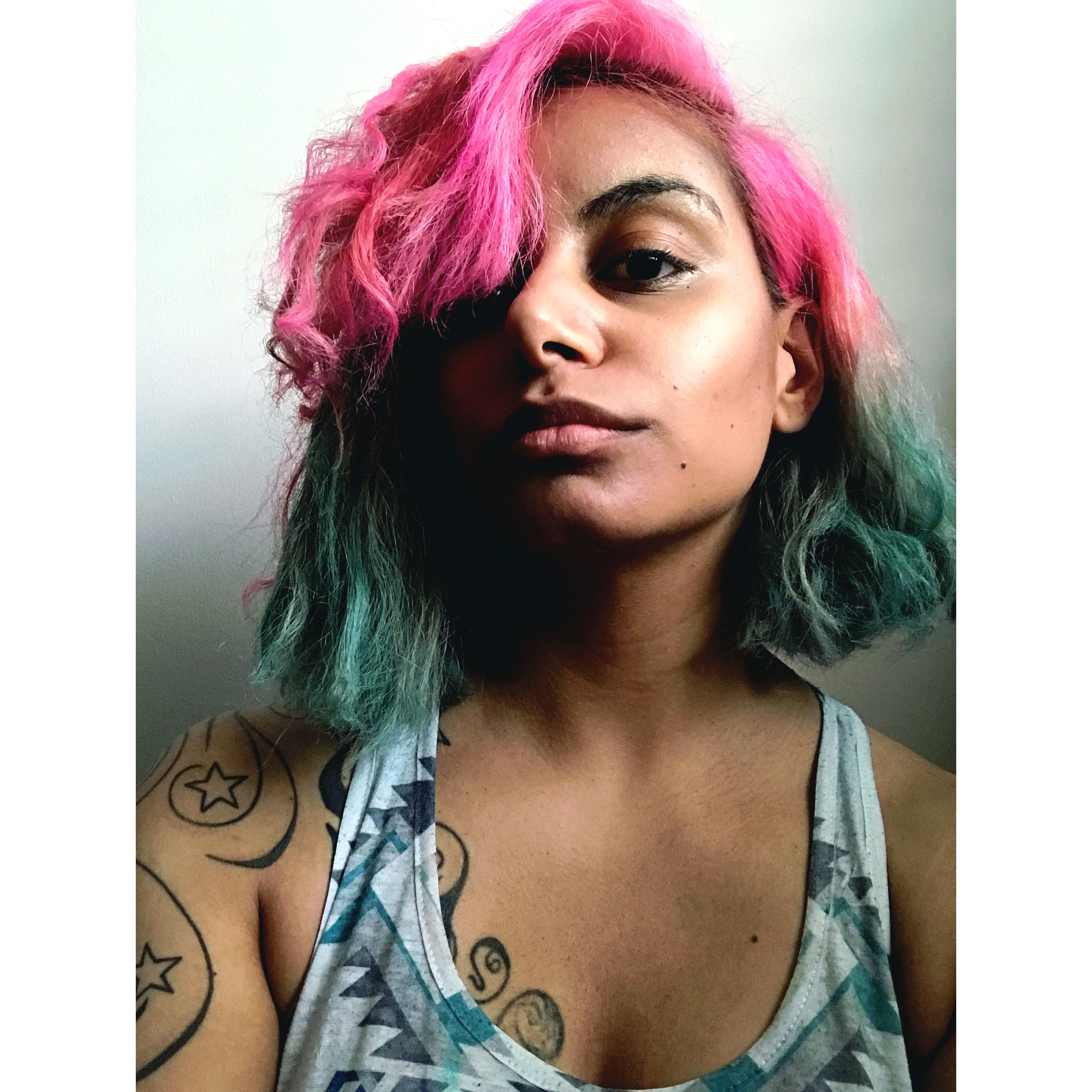 Fantastic! Now it's time for our middle color. I'm going to use a deep blush for this look, since the pink in my hair is darker than it normally is. I like to use this too faced berry blush. We are going to place it on our cheeks to our temple. Apply with a blush brush.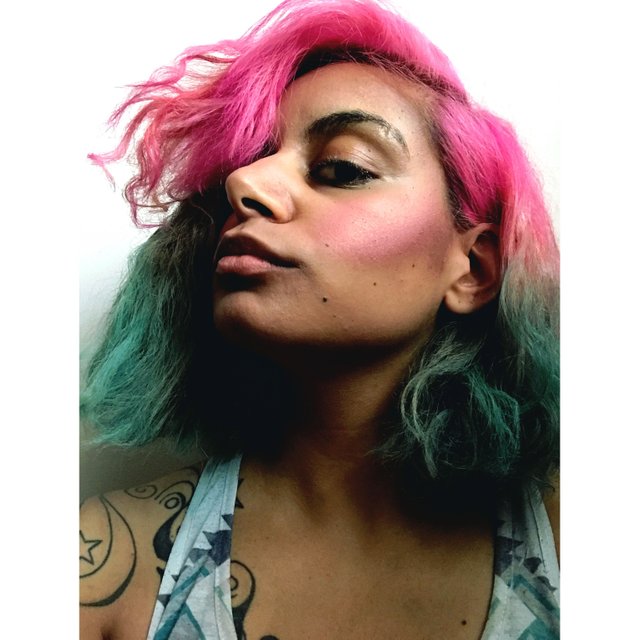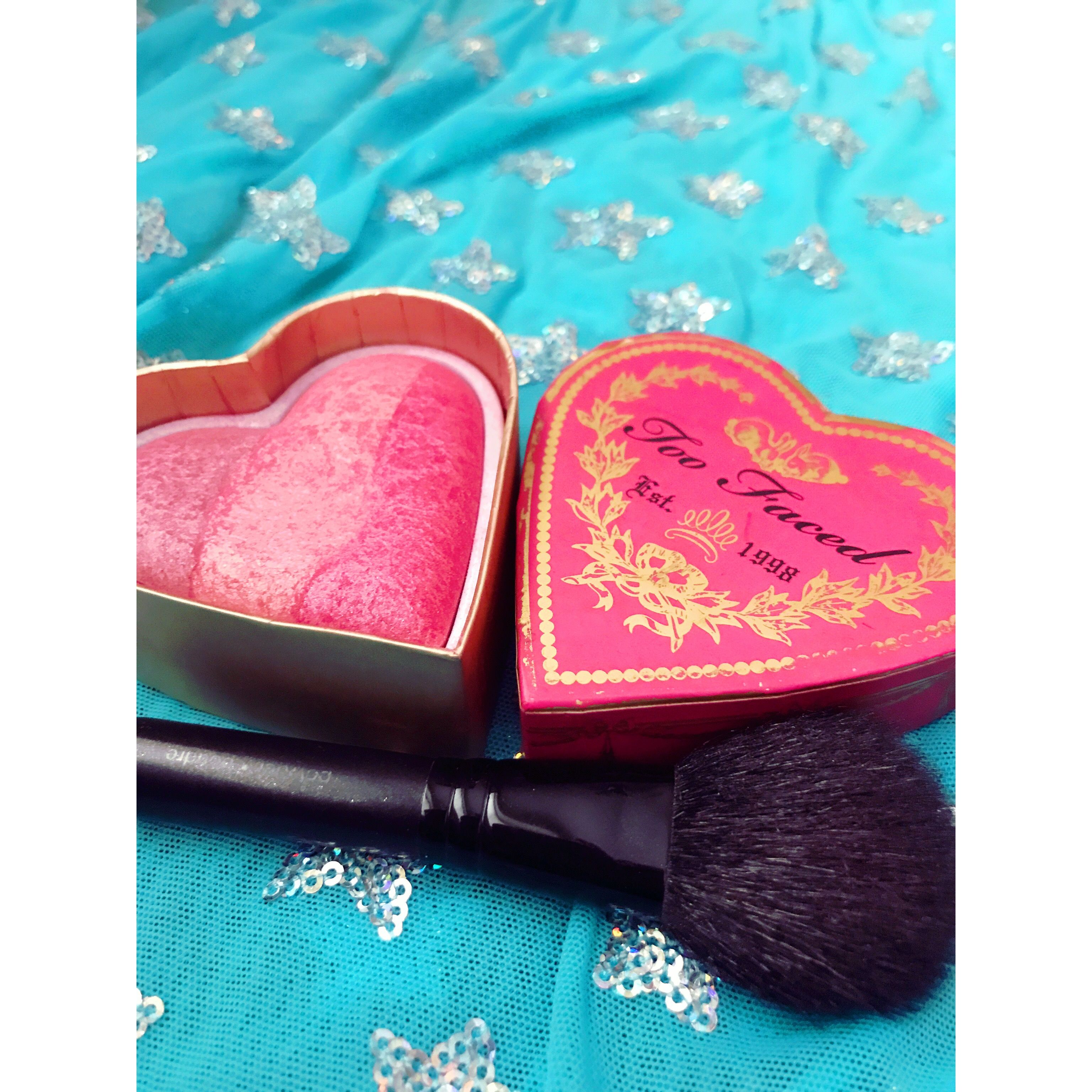 Pretty! Ok, so now we are going to apply a shimmering highlight. We are going to apply this to our upper cheek, over our blush, to tie the two colors together. I am choosing this sort of copper tone, which also has warm tones to it. Use a fan brush. This will prevent the highlight from being applied to thick.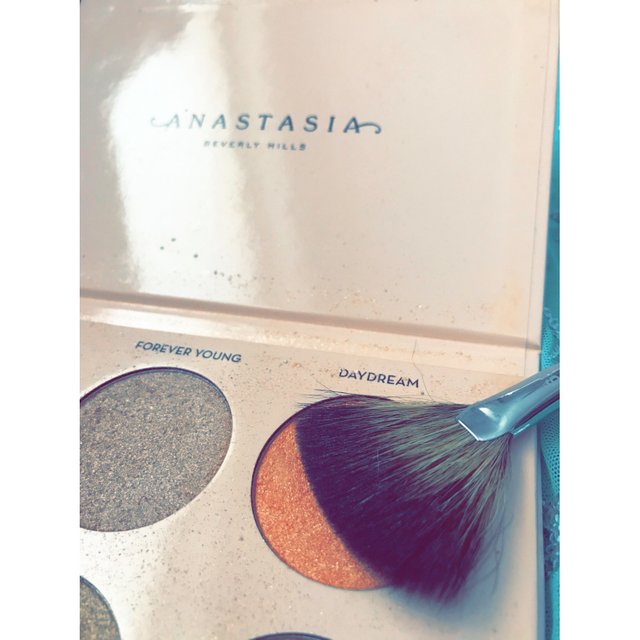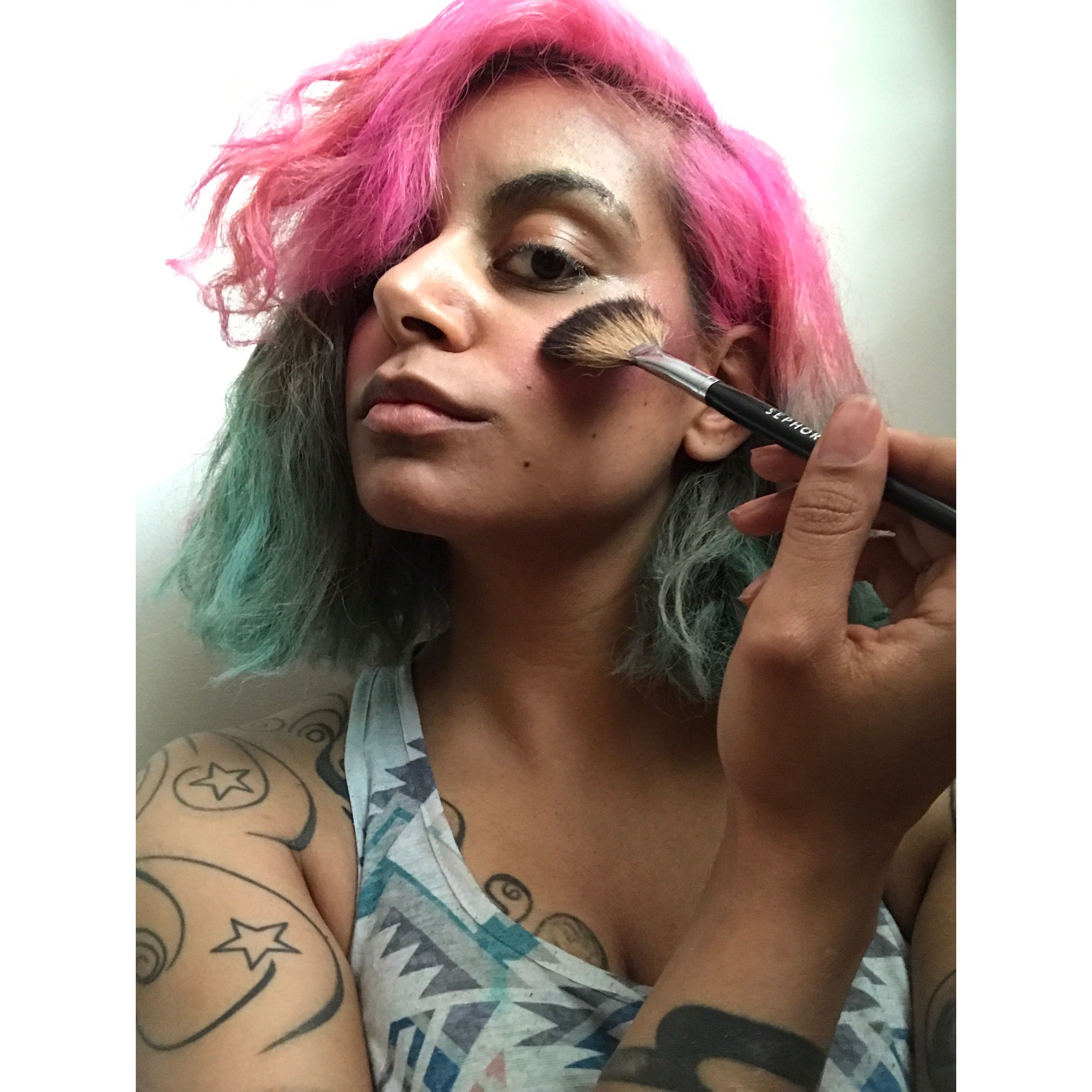 Excellent. Now we can begin our eye makeup. I am going to choose some green shades, and a little glitter, to go with my hair. But first, I am going to put som concealer on my lids, to help the shadow stick.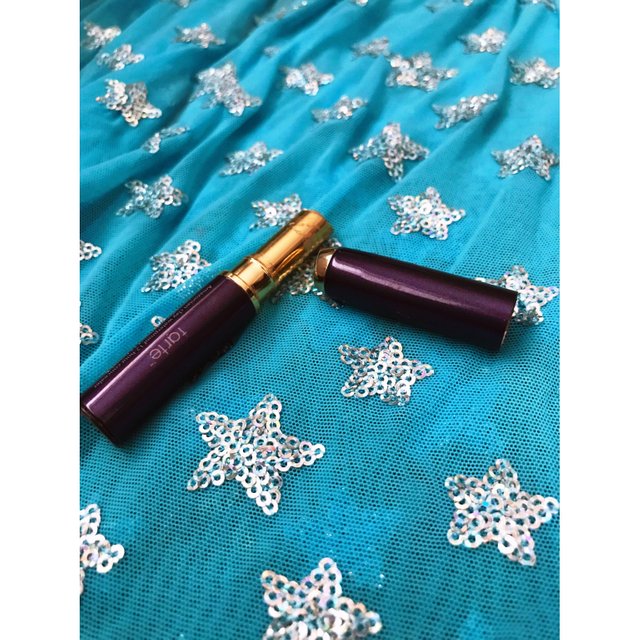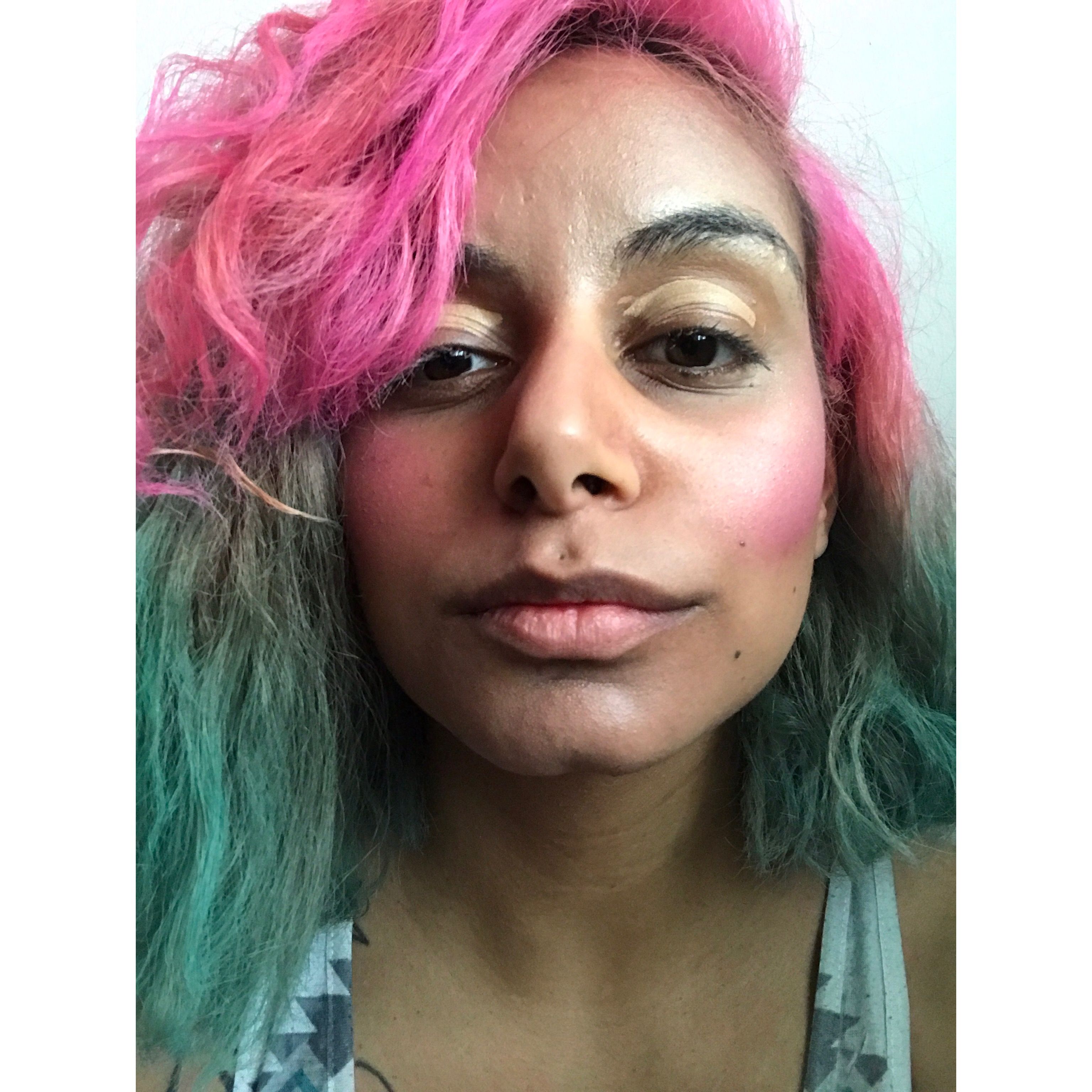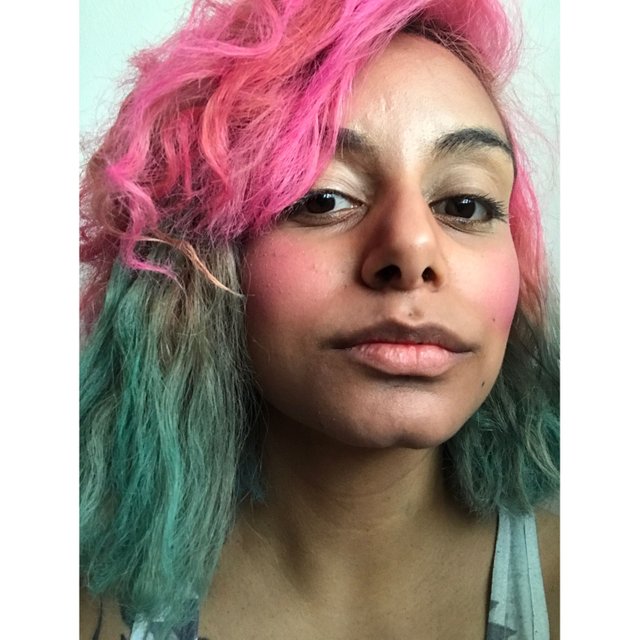 Now we can start with shadow. We are going to start with a dark green, applying it to the outer corner of our eye, dragging it in, toward the nose, using an angle brush.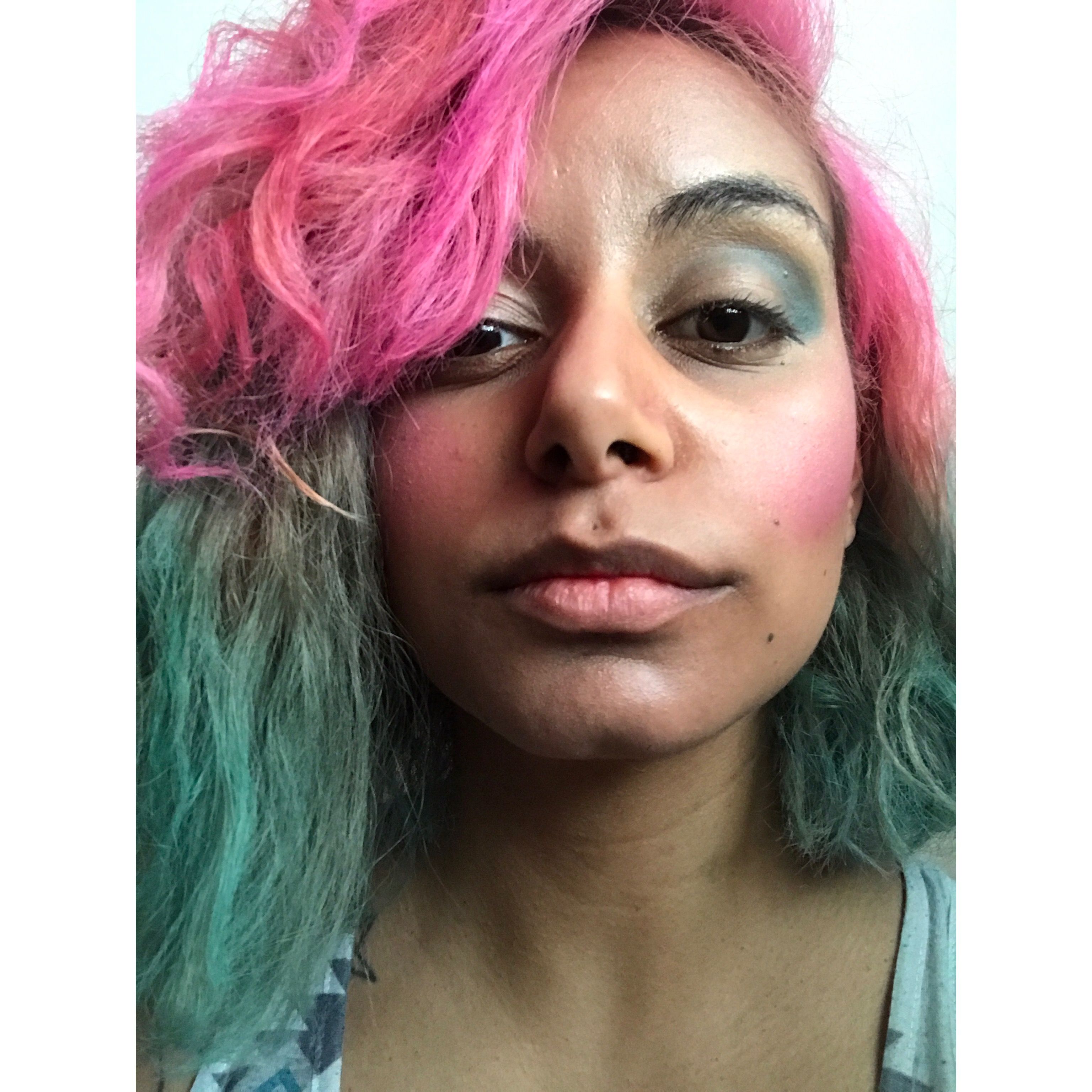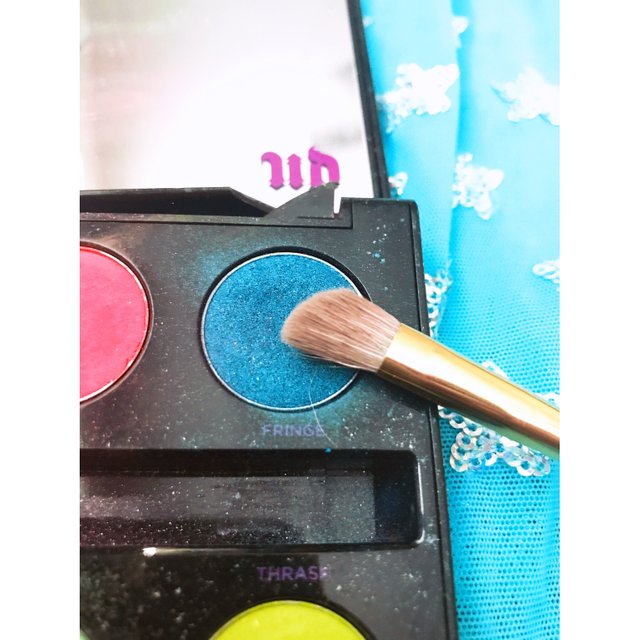 Ant a little on the lower lid.

Now add some of this pretty light jade color, blending it into the dark green, using a shading brush.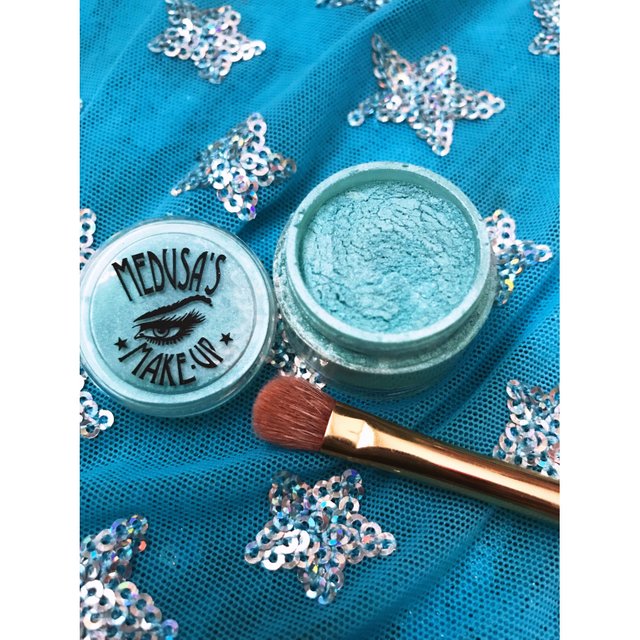 Now let's add some sparkle. I'm going to gently add this irredscent pressed glitter to the inner corners of my eyes using the concealer brush.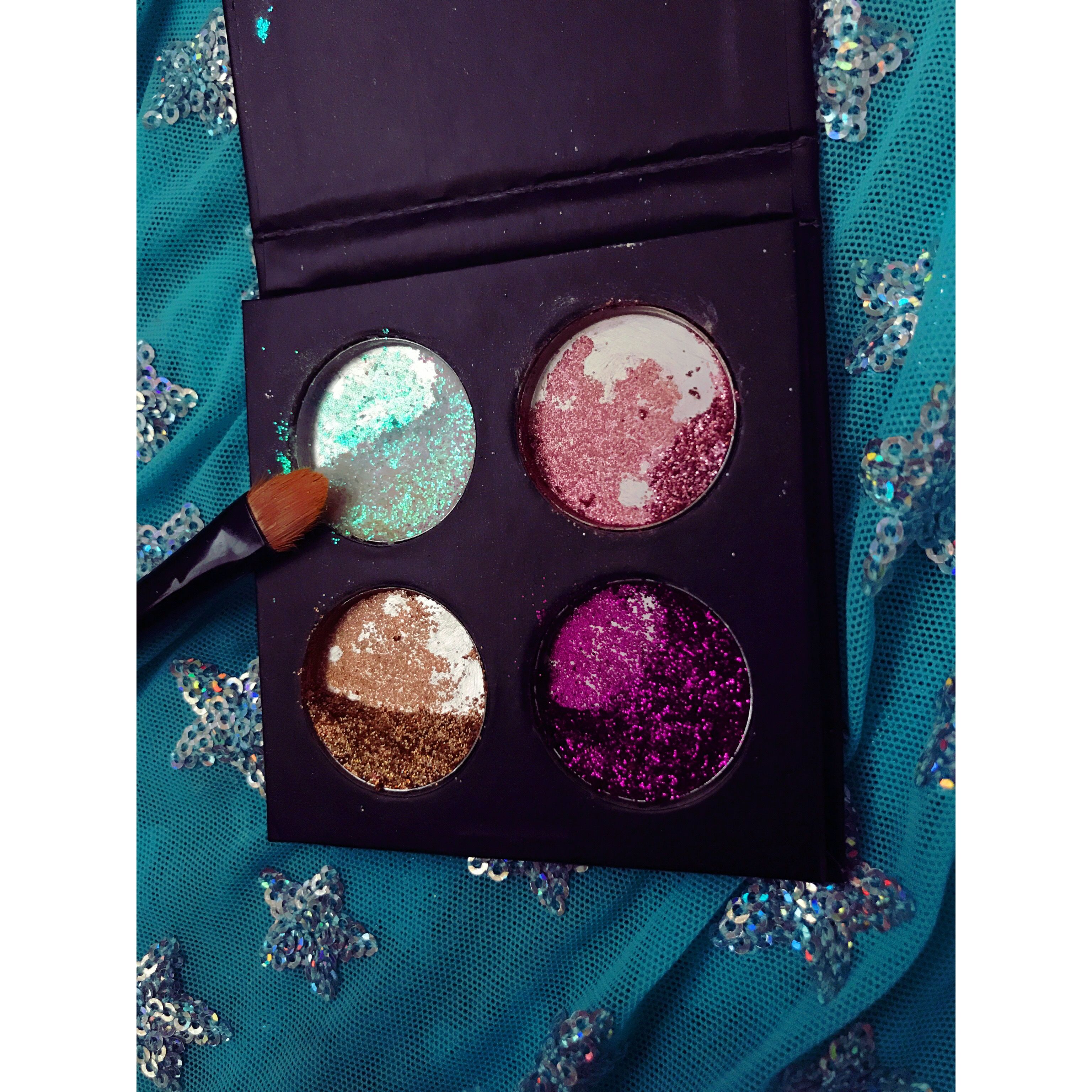 And line, using a lining brush and black shadow.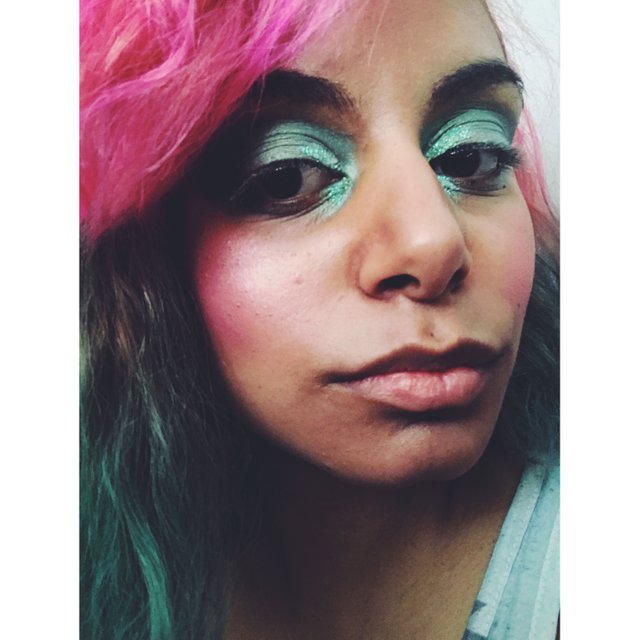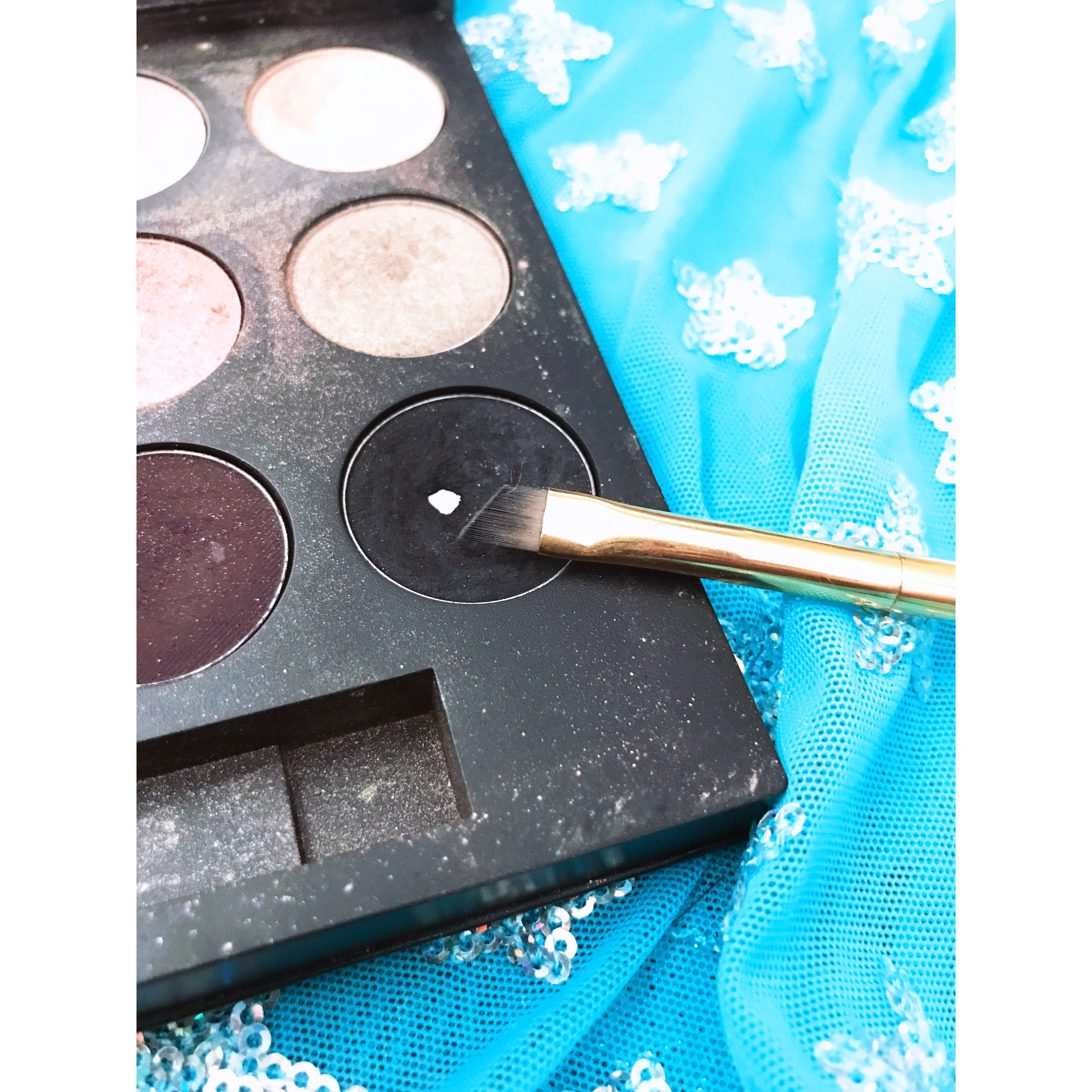 Now for some Barbie lashes. Take full lashes and cut them in half. Glue them to your face, the longest lashes on the outside.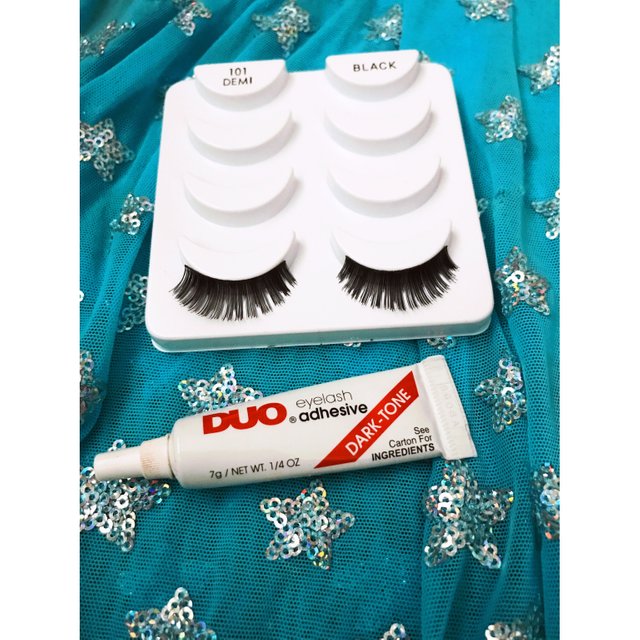 Beautiful! Now blend your fake lashes with your real ones using mascara.
Time for lipstick. I choose this rosey color by MAC called "please me."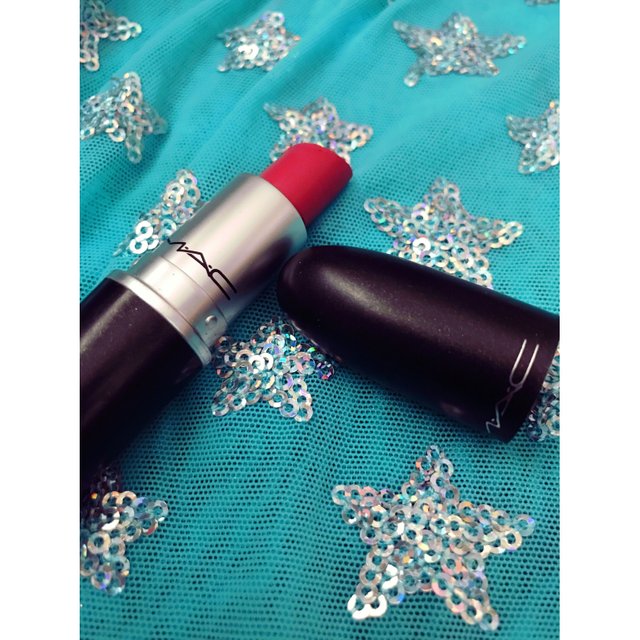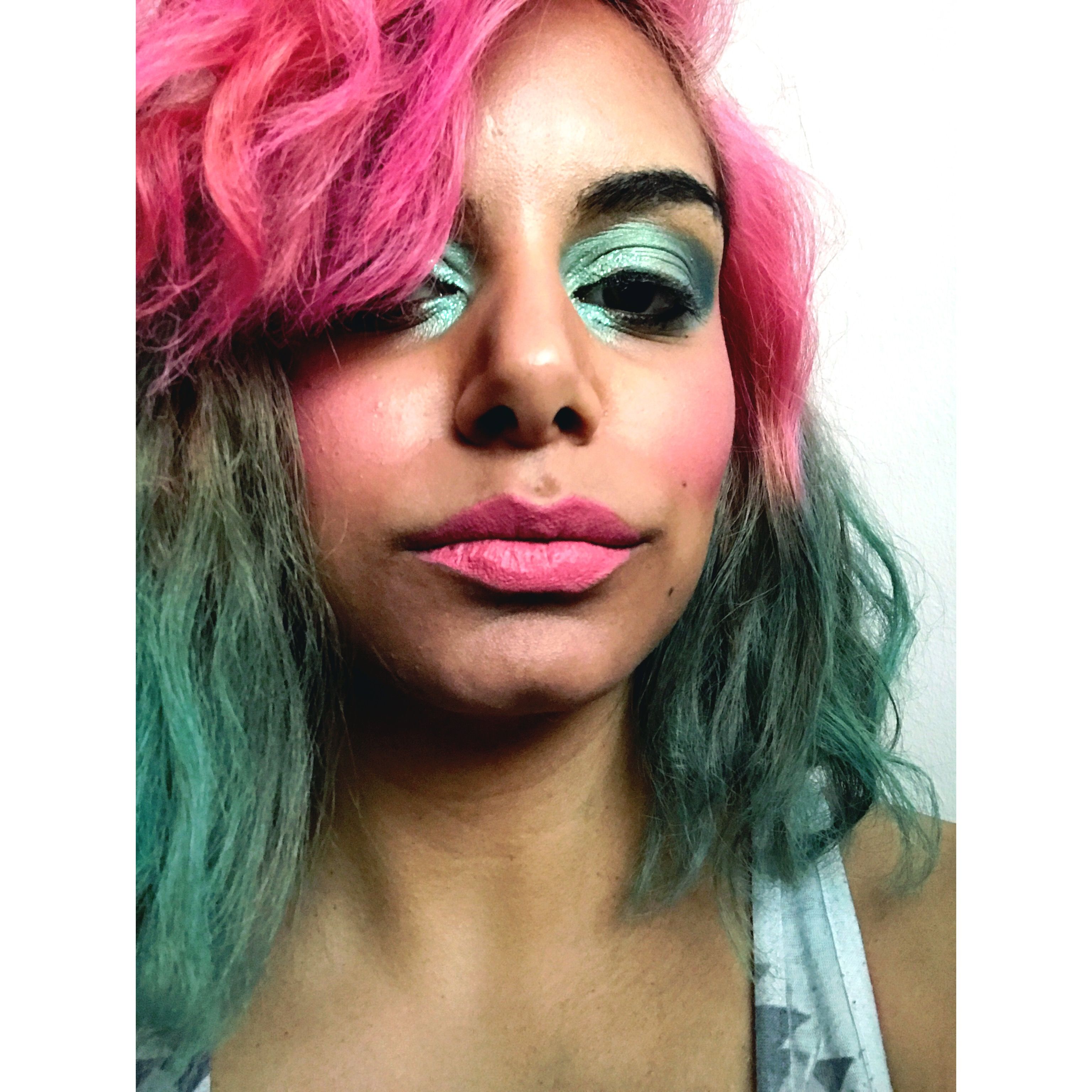 Now I'm going to add some highlights. We are going to use the same highlight we used on our cheeks. We will dab it on the inner, middle part of our lips with a smudge brush.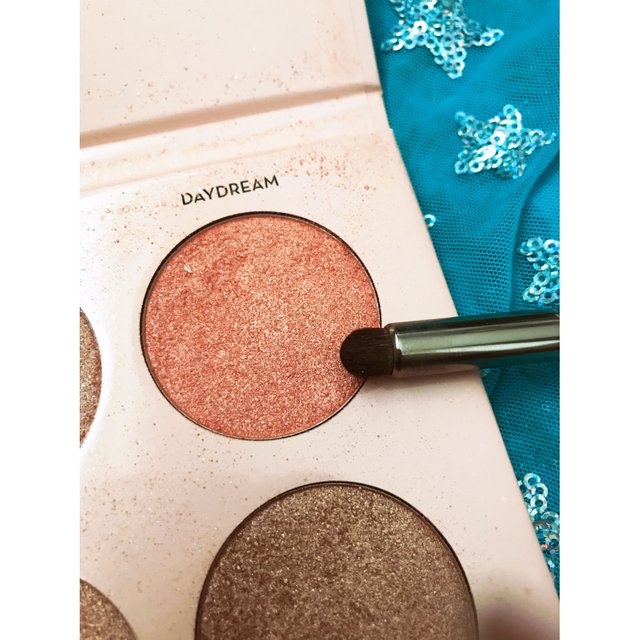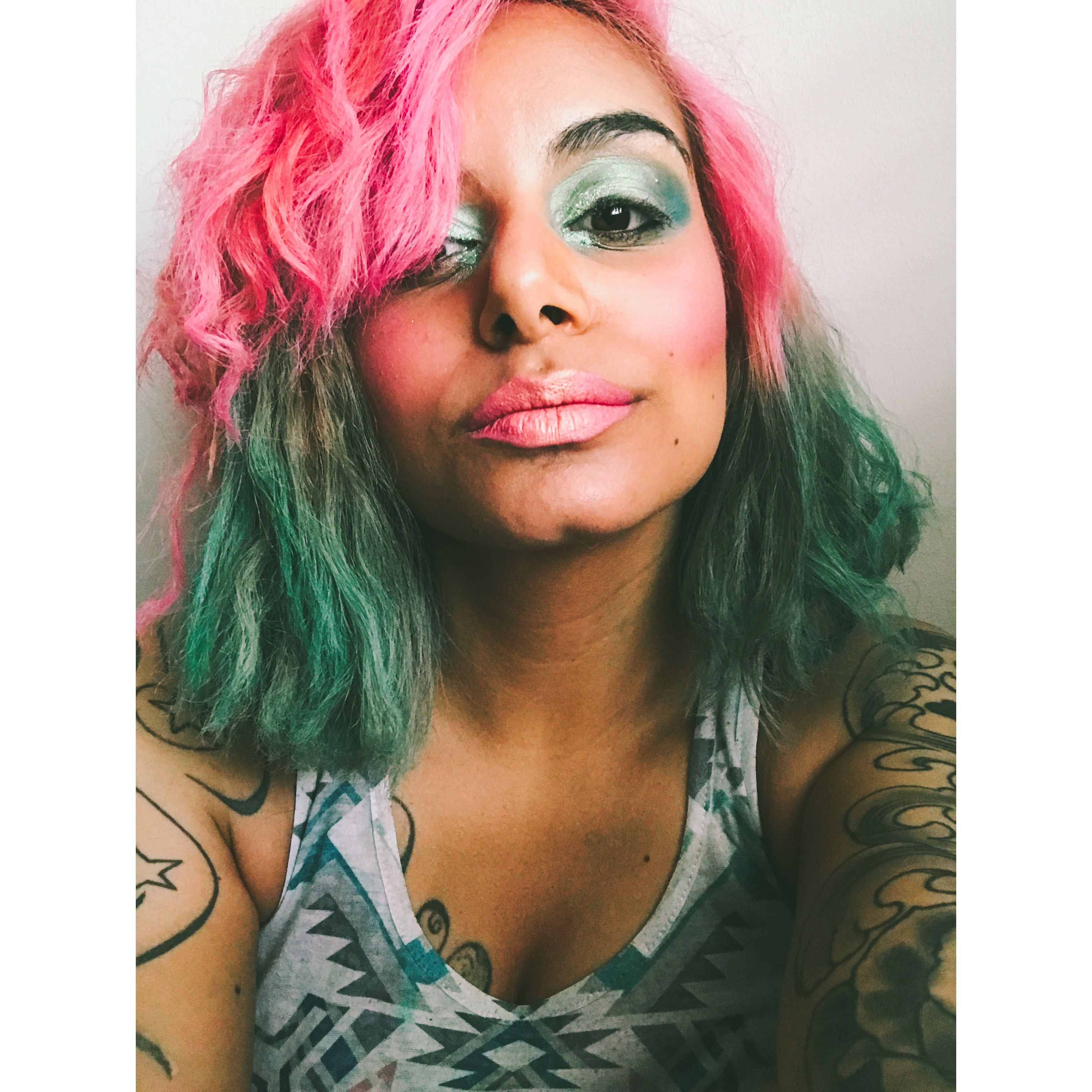 Beautiful. Now just spray on some make up spreading spray and you are ready to dance the night away.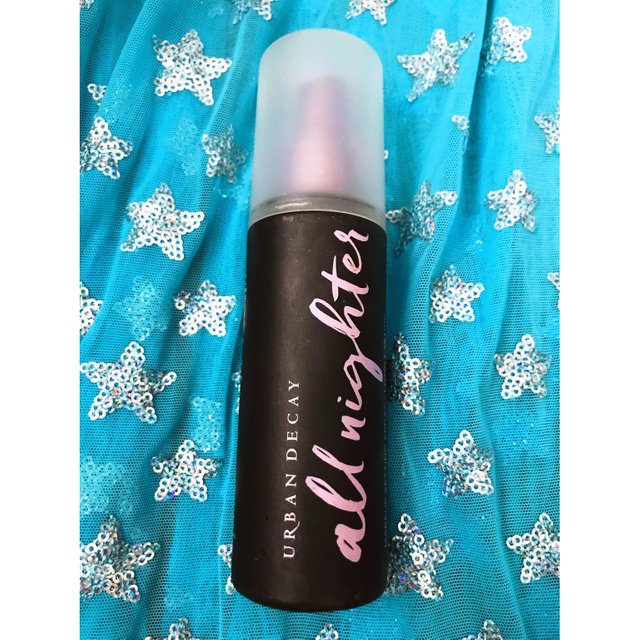 Pick an outfit and your look is complete. I chose this.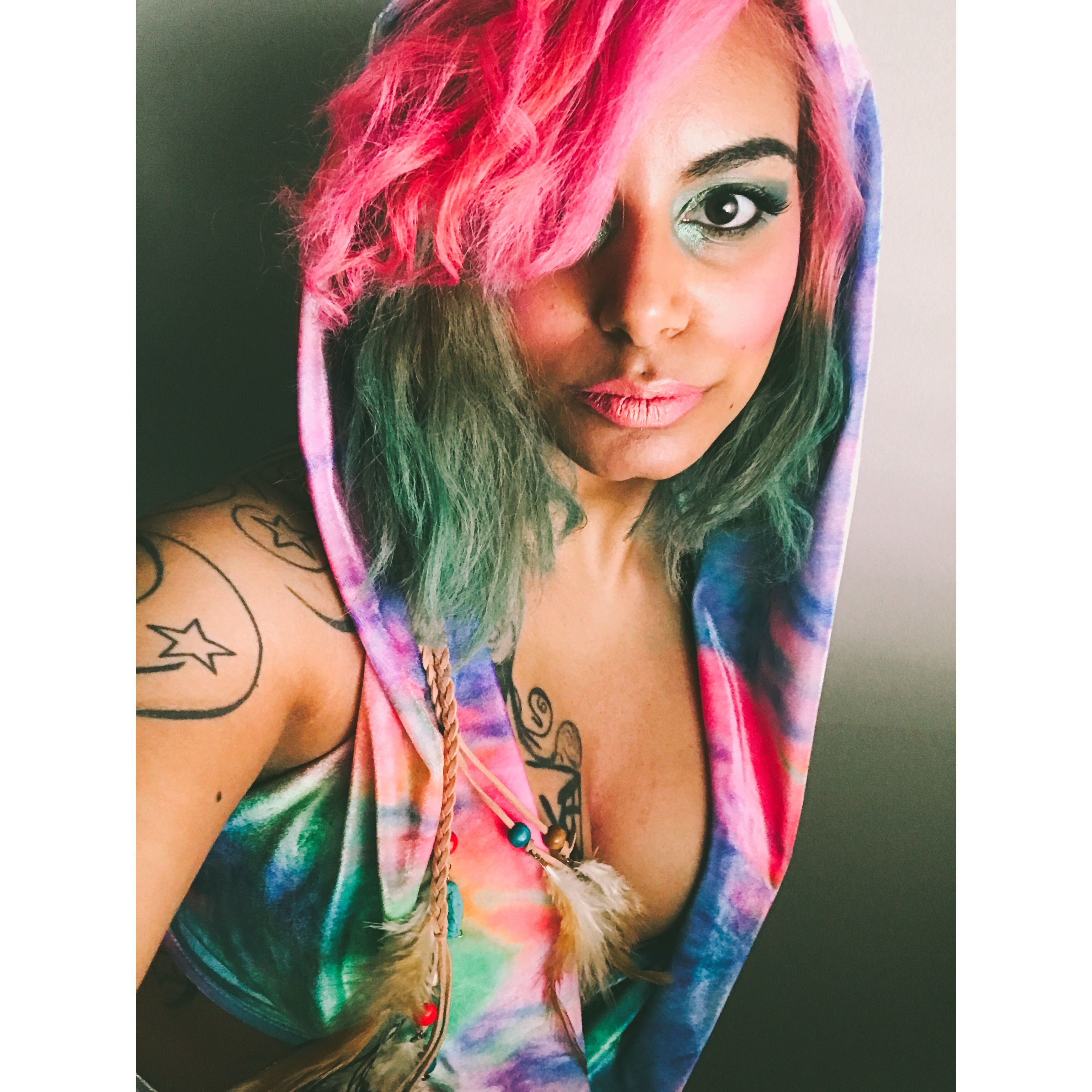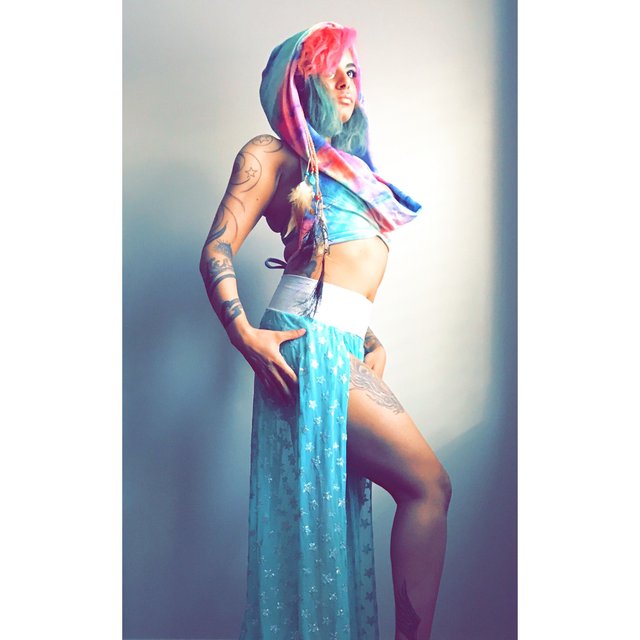 Enjoy, and have fun looking flawless!