Hi again fellow Steemians! Recently, a makeup trainer from Brazil graced us in Kota Kinabalu with her Grand Masterclass organized by the Bedazzled Airis team.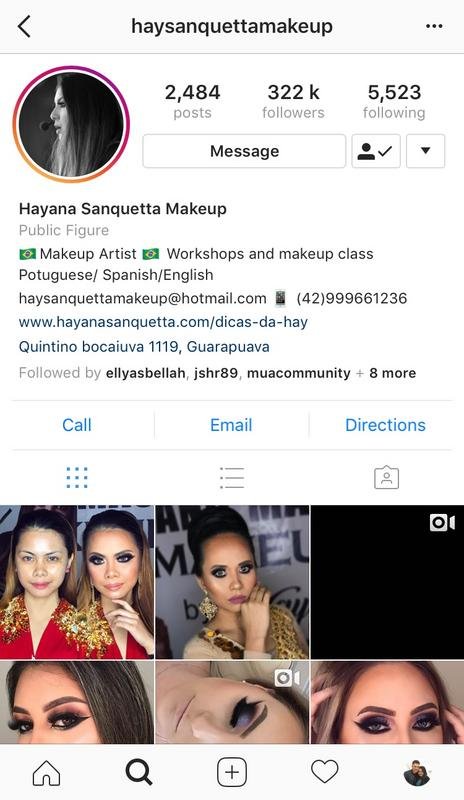 Hayana Sanquetta is a makeup artist and trainer from Brazil and in this masterclass, she shared 2 looks and participants also had the opportunity to practice on their models (or themselves) during the afternoon session. She was cordial, kind and announced that she was 3 months pregnant in her introduction.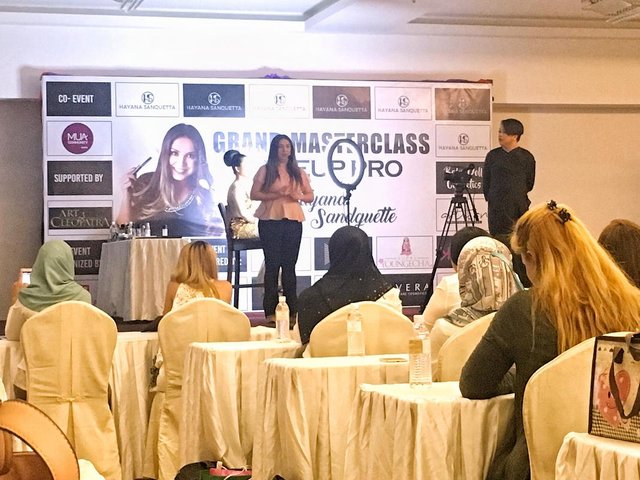 We had 2 local beauty influencers, Hertonnye Linggon and Carls Evert Sayun, as our emcees and helped run through the application process and products during the demo session. During the break, I managed to snag a photo with both!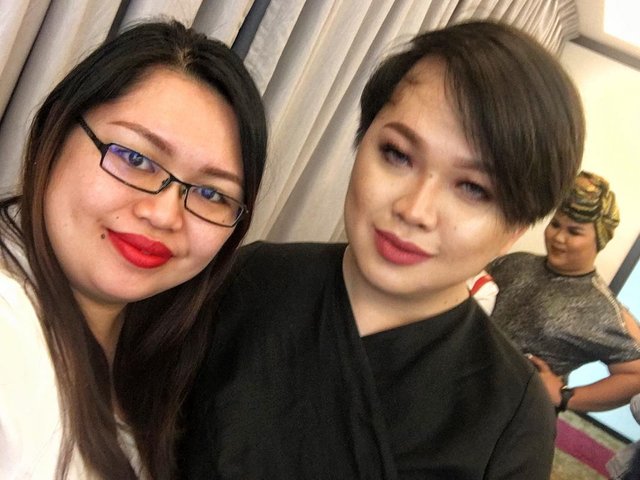 With Hertonnye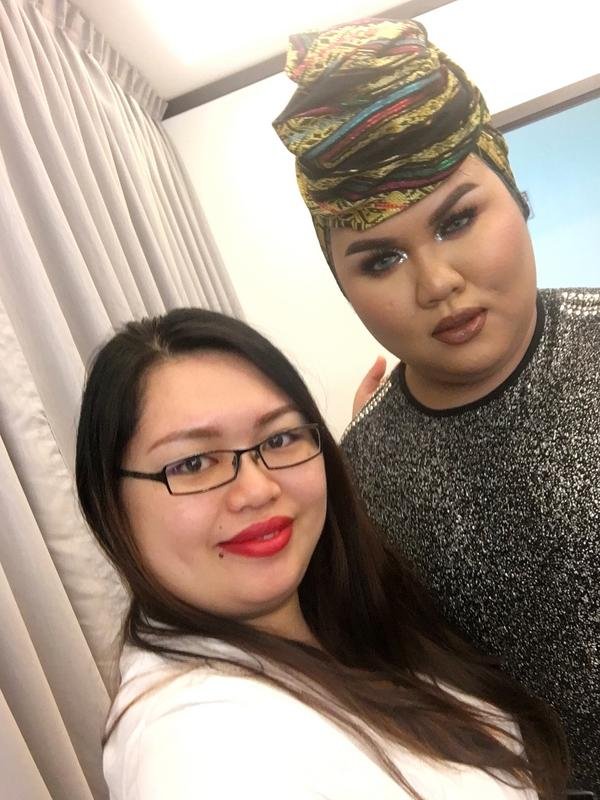 With Carls (ala Patrick Starr!)
As usual, I took thorough notes and was excited to learn techniques popular in Hayana's home country. I'm huge fan of Brazillian owned brush company, Sigma, and have met the founders Simone and her husband a long while back at IMATS LA 2011 & 2012. The company has grown so much since their humble beginnings.
I digress. Here are the 2 looks Hayana shared with all of us: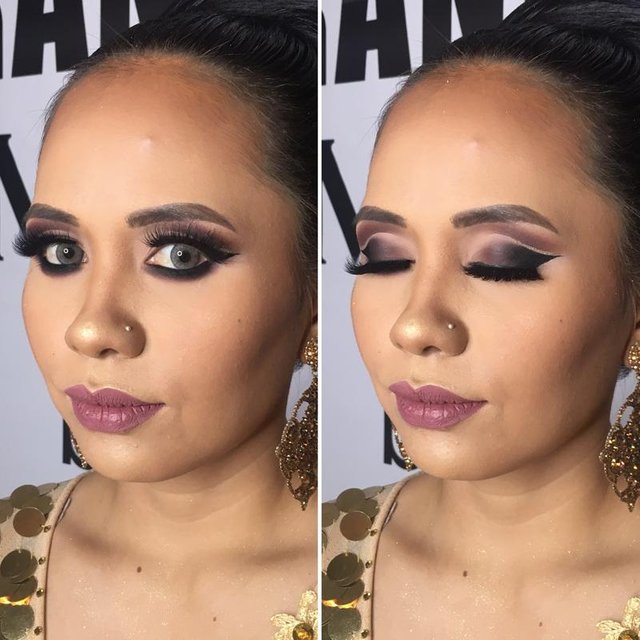 Look #1: Double Cut Crease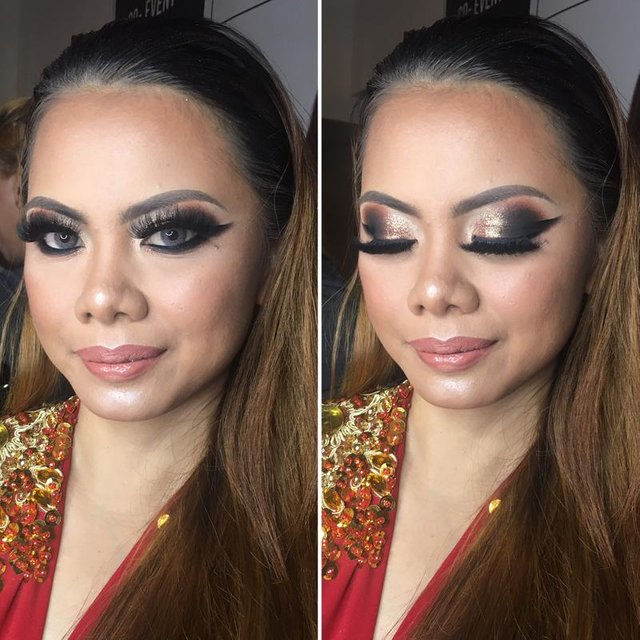 Look #2: Graphic Liner
Her looks are dramatic and neat. Something different for me. I manage to take a sneak peek at her makeup arsenal for the masterclass and was happy to see a lot of familiar products like the Benefit Hoola bronzer, Laura Mercier Translucent Loose Powder and the Anastasia Beverly Hills Brow Pomade.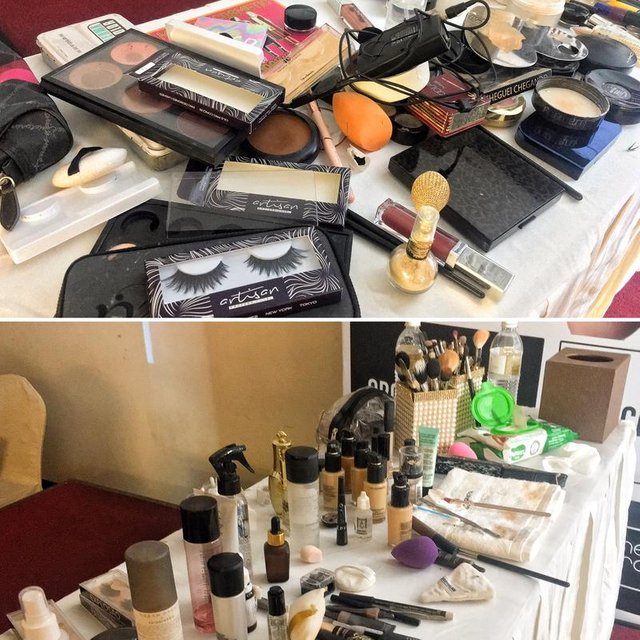 There were so many established and aspiring makeup artists as well as makeup enthusiasts who took part in the workshop at Soluxe Hotel, Putatan.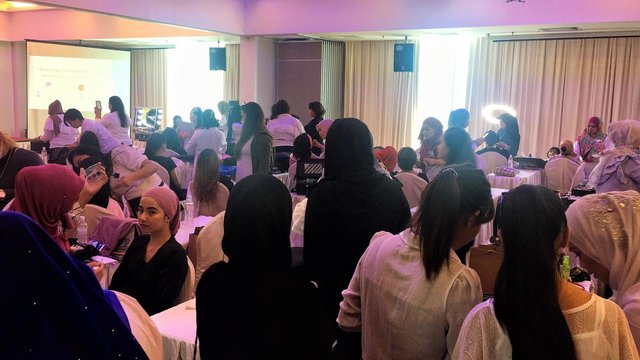 The afternoon session was super hectic but incredibly fun! I was fortunate to have my sister-in-law available to be my model for the day. I decided to try the first look and I'm pretty happy with the end result!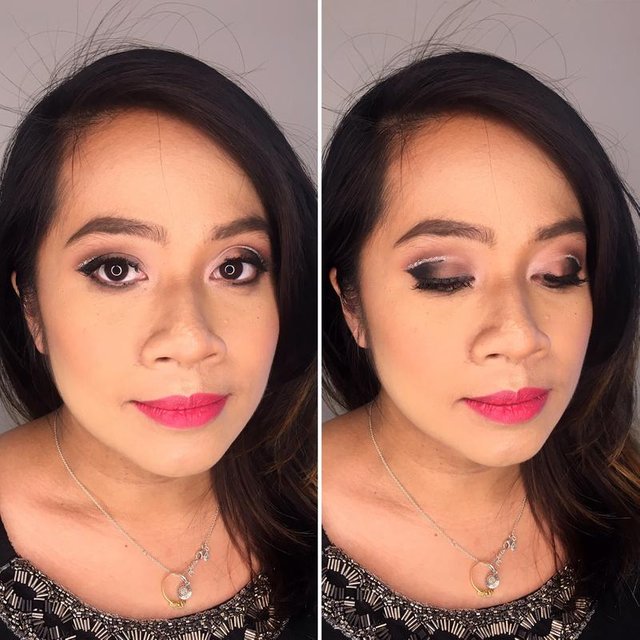 What do you think?
The masterclass Standard seat came with a goodie bag too. Unfortunately, some of the contents provided by sponsors (who set up pop up booths outside the hall) were either empty or fake. There was even a fake beautyblender in my bag. I could've saved some money and gotten the Economy seat instead had I known. There were a few local brands who sponsored the goodie bag and those I'm excited to test out.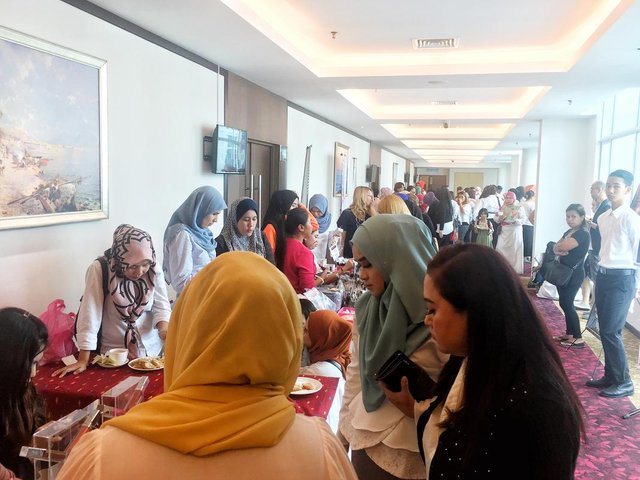 Row of pop-up booths selling makeup and makeup tools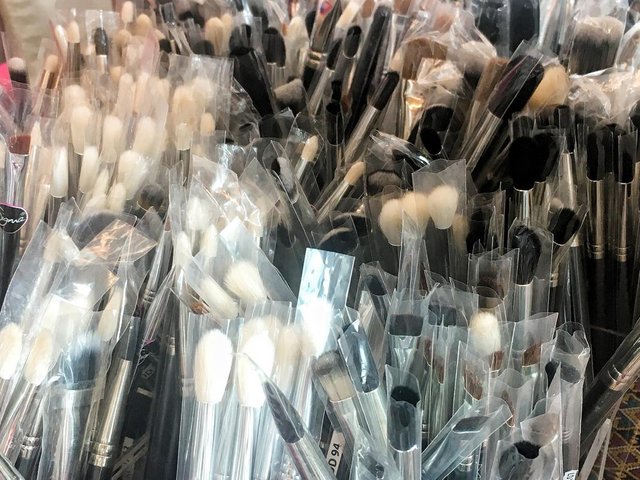 Some of the fake brushes being passed off as original factory rejects
After the masterclass, of course I weaved through the crowd to take a photo with the lovely Hayana. Here is a photo of myself and model with the Brazillian trainer: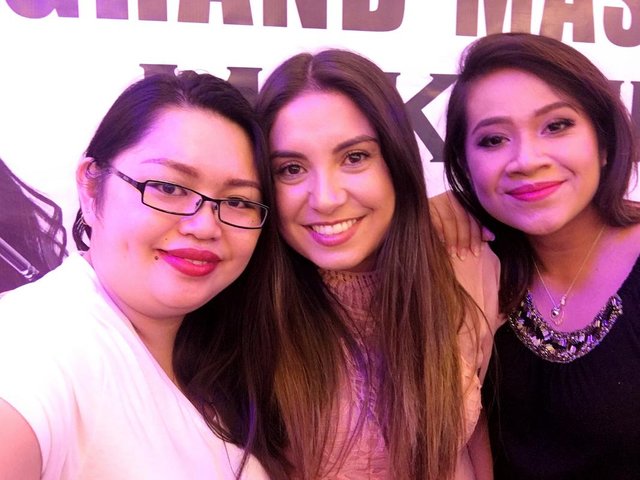 And here's a snap of my model and I: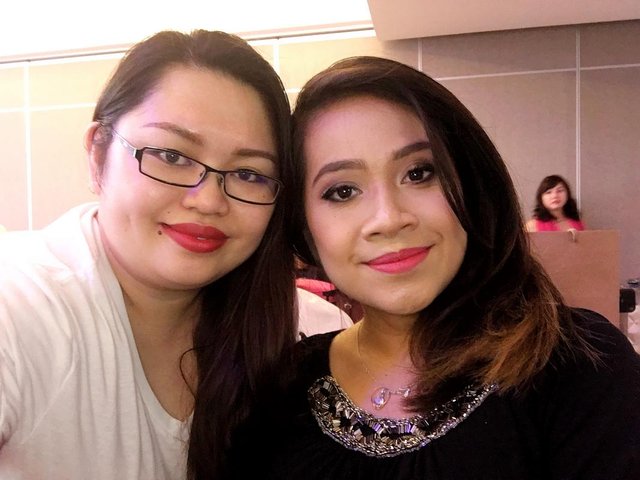 The entire experience was a lot of fun and educational. Everyone has their own makeup style and that's the amazing part of being a makeup artist.
I gifted Hayana with a set of my makeup brushes from my Adelina Beauty line which she gave a shout out on on her InstaStory: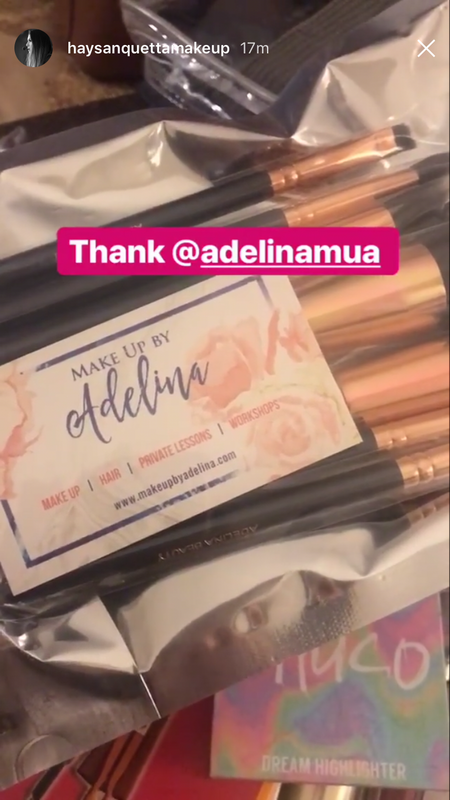 Thanks Hayana for the love and masterclass!
Lots of love,
Adelina
Website: Make Up By Adelina
Online Store: Adelina Beauty
Facebook: @adelinamua
Instagram: @adelinamua