When Your Big Boy Turns 5 (My Husband Calls This Diabetes On A Platter)
Today is my not so little boy's birthday and that's what makes this one of the most beautiful Sundays of the year! 5 years ago, his lovely little soul was sent down from the heavens to bring light to our lives.
To celebrated his special day, we invited all of his loved ones over for cake and tea. We also took him to our local skate park so that he could try out his brand new bike and skateboard. We ended off the celebrations with a trip to his favorite kiddies restaurant for dinner where they sang happy birthday to him and treated him to an ice-cream.
Here's is a picture of the cake I made him. My hubby calls it "diabetes on a platter". It's a chocolate cake loaded with Kit-Kats and M&M sweets.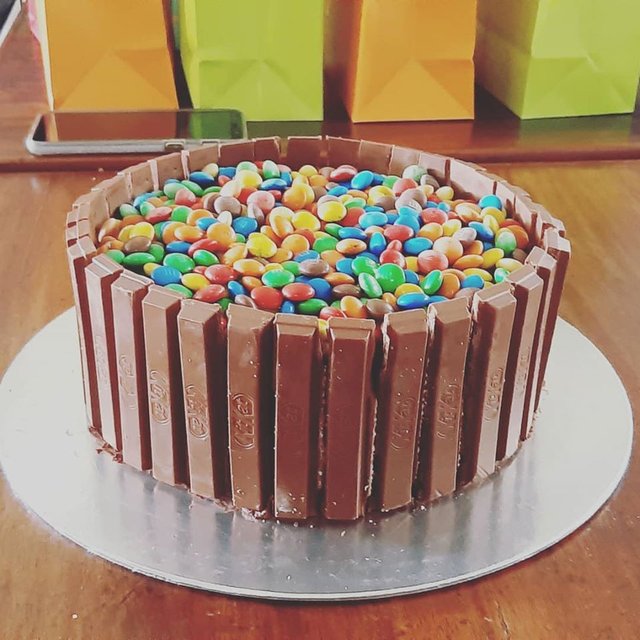 Image by @sweetpea
It's a big day when your little boy turns 5. It's another occasion where I have to let go of his baby years and come to terms with the fact that he is growing into a person with a personality of his own.
Much love - @sweetpea