Father and Son - Beautiful Sunday
Father and Son
This is my share for #BeautifulSunday initiated by @ace108
I really have nothing to do at the moment and so I decided to clean the folders of my laptop. Look what I found. Some old pics of me and my son.
Since my son came in to our (me and my wife) lives everything went well. Everything is light. We would have what we need and a little more extra on the side.
When my son was born, I proved that your baby takes away the stress on you as soon as you see him smile. Even just seeing him sleeping brings me back my energy to do more. Probably you are seeing your reasons for everything that you do. Or the sense of responsibility. I am a college undergraduatre and working in a BPO. I am so lucky that I am in a good company with above average salary. Plus, it is less than an hour away from home. So I have more time with family. I never thought that I will be working in a BPO. But since we have more needs, I have to try. I believe that my wife and my son are the reason that I am doing well on my job. They are my inspiration.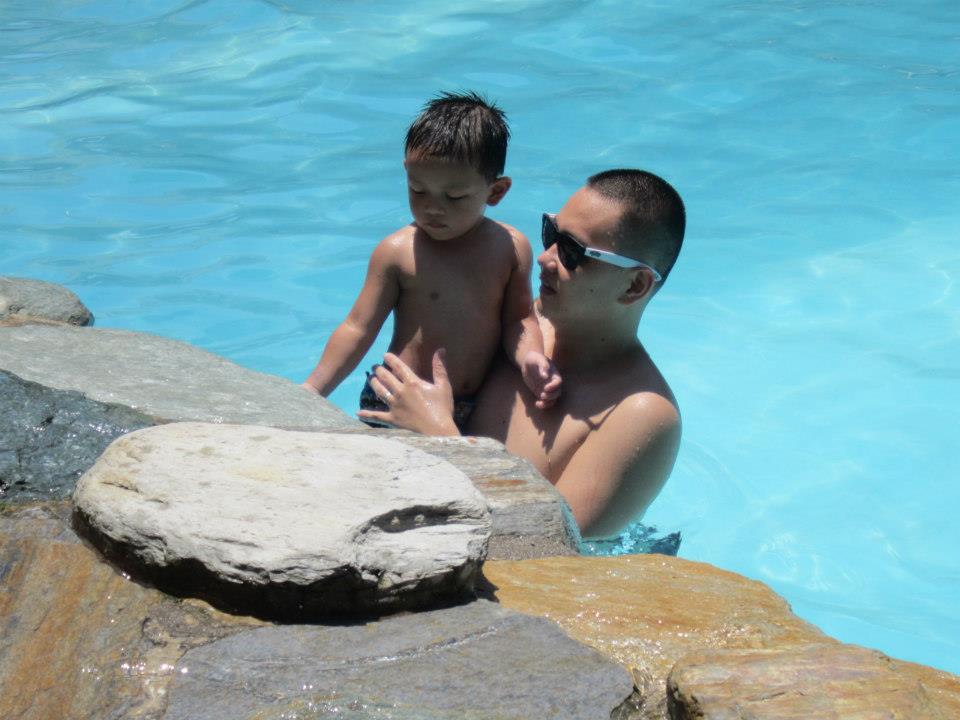 Me and my son are naturally wacky. We tend to sometimes make fun of everything out of anything. We would share a great laugh in the middle of a conversation or sometimes our from silence. Just by looking in the eye, we understand each other. There must be something that we need to laugh about.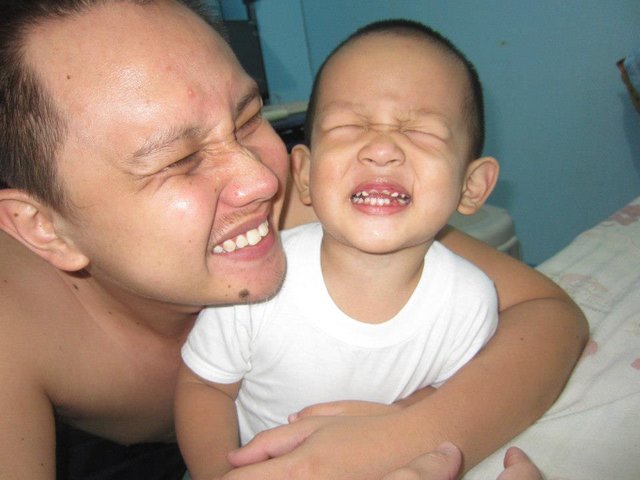 Look at this one. I literally just woke up and he's making fun of me at my back. I bursted out with laughter the moment my wife shown me this picture.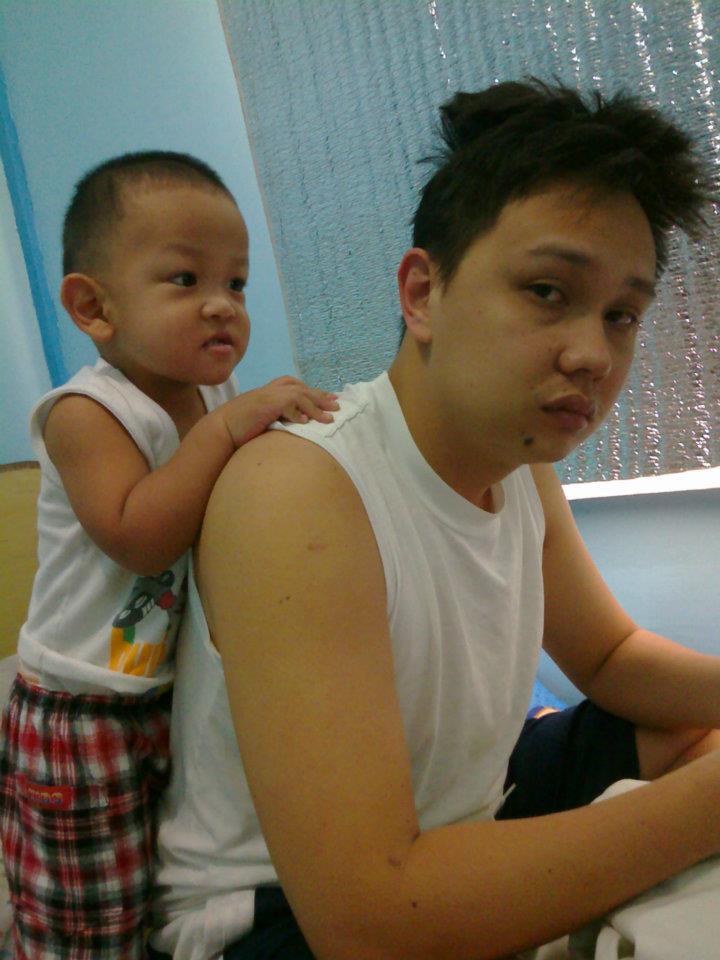 My son is now 7 years old and loves to play basketball. But he spends more time with his iPad watching YouTube videos. I know some parents will say that this is not good. I totally understand. But this is the only thing that will keep him away from something worse. We are in the Philippines and living in a place where you are unsure of what's going to happen.
First, my wife is overprotective. She wants to keep our son in the room to avoid mosquito bites. Dengue Fever is something that is still unresolved in our country. In fact, it is still getting worse. I may be wrong but we are being careful from it.
My wife and I both agreed on a thing that keeping my son playing outside will make him learn things that he is not supposed to. The bad words, the pranks, disrespect, etc. I would want to keep my son away from those as much as possible. Good thing my cousins are very close to their nephew. They would accompany my son outside if he wants to play basketball and sometimes just watch around.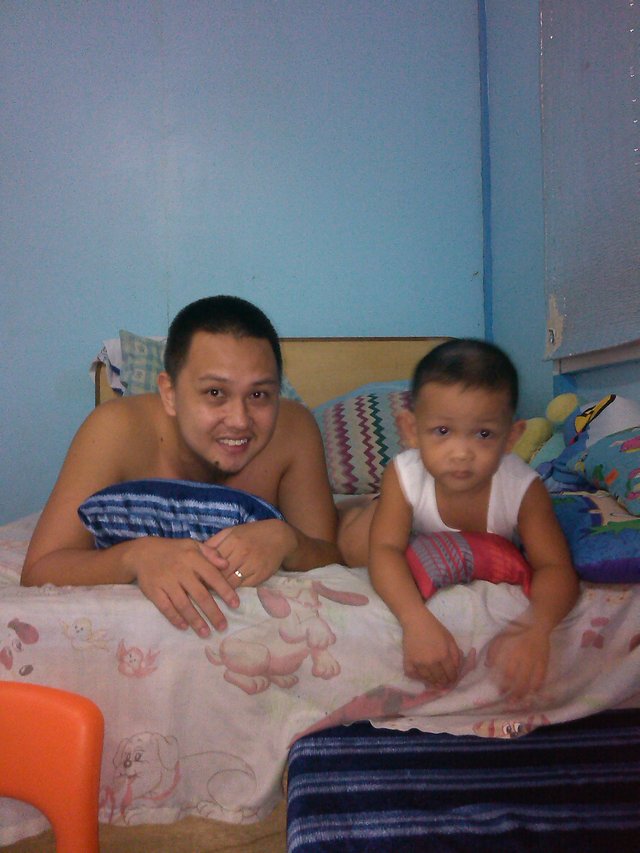 My son is really lucky. Everyone in our family loves him and supports him. I think my son is special to them. I thank my wife for the discipline and keeping close eye on our son. I owe everything to her with regards to our son.
Thank you so much for taking time to read.
Have a great Sunday everyone!!!