beautiful sunday — beautiful day
A country drive always provides me with ample stops for photos. It's surprising how much more observant I become when I have a camera in my hand.
We stopped by this house to grab a shot of the old farm equipment planted in a garden. A very large dog, a hundred or so feet away, came out of the neighbouring laneway. He stood in the middle of the road and watched with his hackles up. I decided not to chance trying to photograph him because I would be more of a threat to him had I moved from where I was standing beside the SUV.
As we drove by, the dog moved to the side of the road staring us down. I was on the passenger side so I couldn't do a drive by shot. You'll have to use your imagination - he was big and so were his hackles. He definitely was on guard.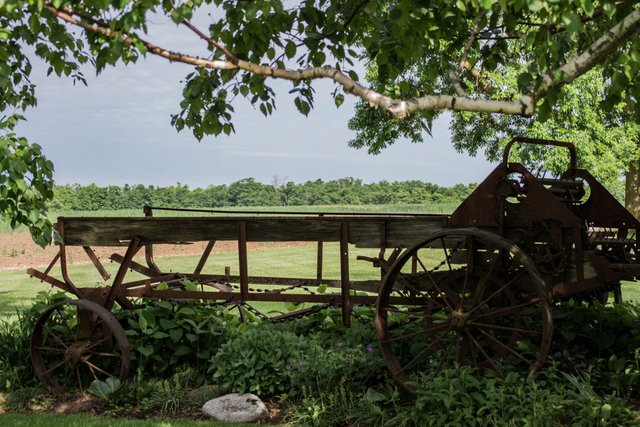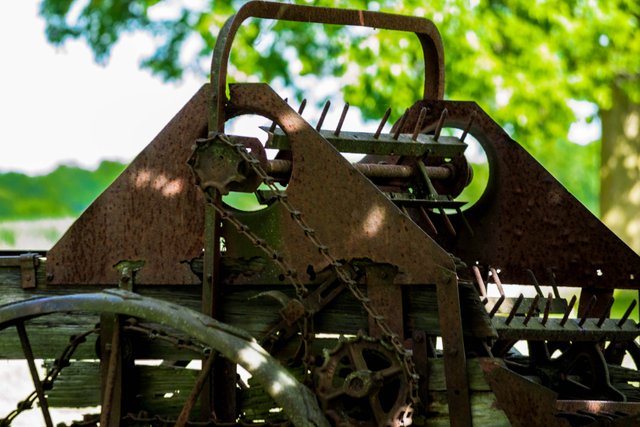 A cemetery restoration has been underway since 1986. A very slow process. These graves mark the earliest settlers in Milton, then known as Martin's Mills.
Many headstones are hidden in the brush and some are so broken they sit in a pile waiting to be moved to the new location. Below is the signage marking the old cemetery that still holds headstones.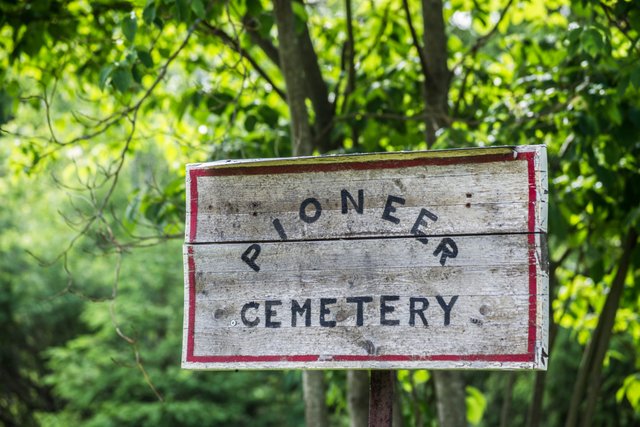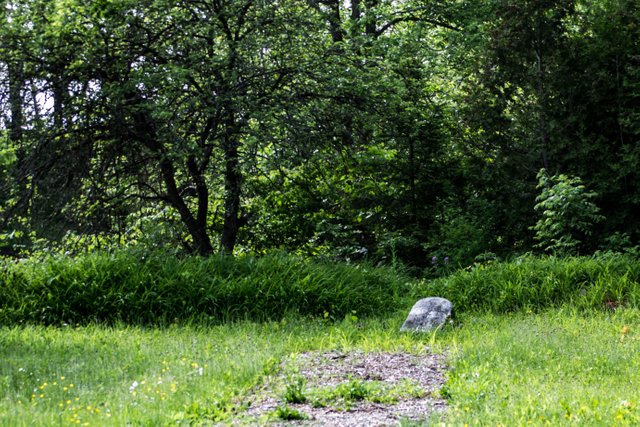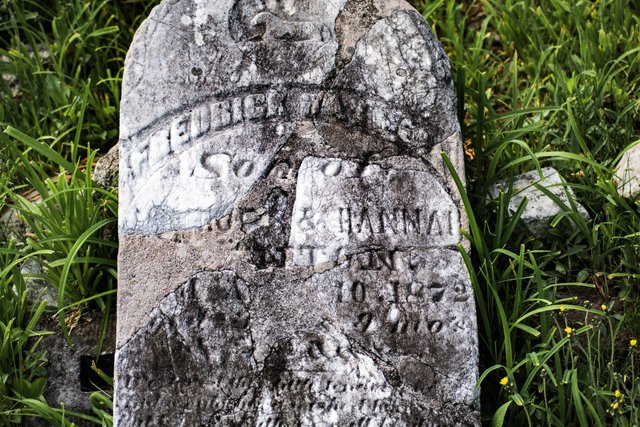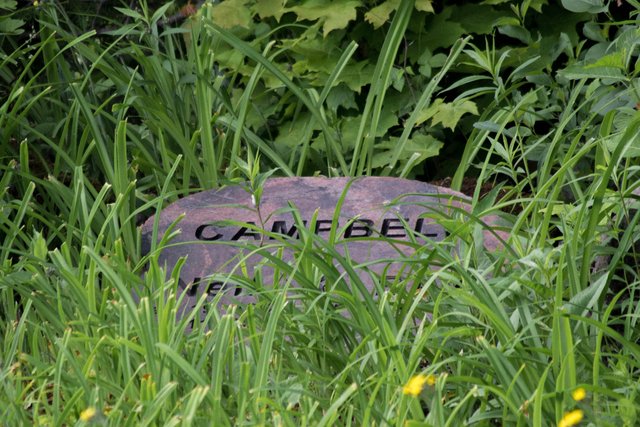 I wonder if this stone marks the grave of a pioneer. A town, named Campbellville, is shown on a sign beside the railway tracks along the cemetery.,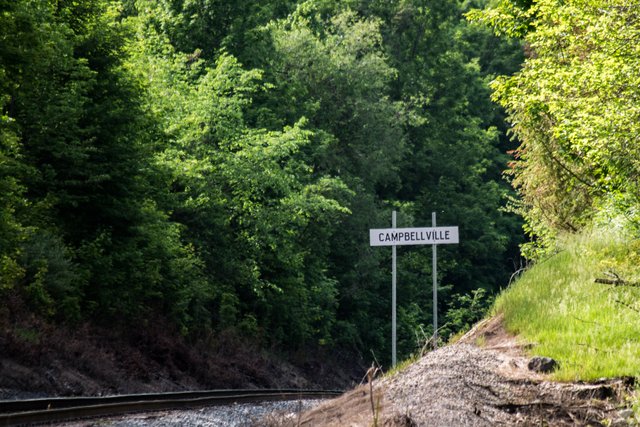 photos by

Nikon D3100
Nikkor Lens 55mm-200mm
Adobe Lightroom
©All rights reserved, 2018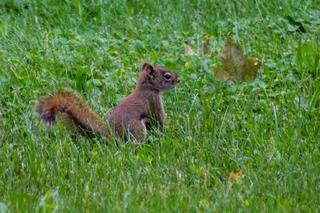 Thank you @ace108 for
initiating the #BeautifulSunday photo challenge.