This was my last Sunday in Iasi, at least this year. I lived and worked in Iasi, one of the most interesting and beautiful cities in Romania since the beginning of this year, which is ten months. Ten beautiful months in which I mixed with pleasure both the status of tourist and the employee in a job that I liked. Now the job is over and I have to go to my house and my life in Bucharest. For the few who may not know, Bucharest is the capital of Romania. For those of you who don't know this, Romania is in Europe, in Eastern Europe.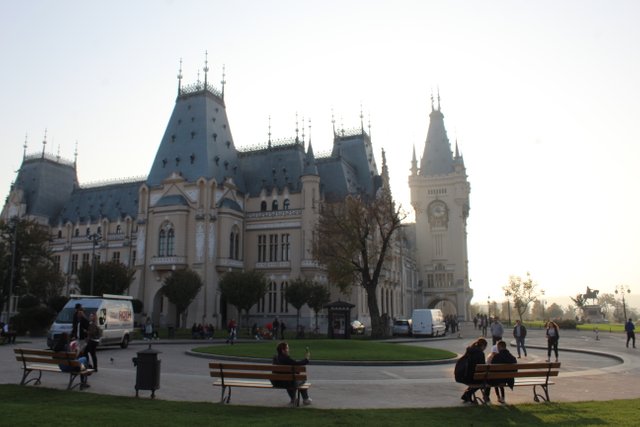 A symbol of the city of Iasi is the Palace of Culture. It is considered one of the most beautiful palaces in Europe, especially seen at night. You cannot write about Iasi without remembering the Palace. That's why I also start at the Palace. It is located in the center of the city and is a perfect place for walking and relaxing.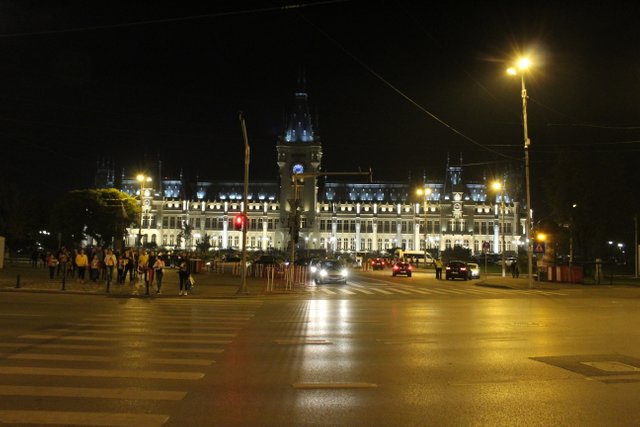 I was lucky enough to stay very close to the Palace. Thus, all the days of relaxation started from the Palace area and here I refer to my favorite café, a place dear to me both for the excellent coffee it offers and for the friendship of the employees. There I feel and I felt at home. Every Sunday I spent there was sublime to me and I don't exaggerate when I say that. To sum up, any Sunday that is special should start with excellent coffee. At Coffee Story!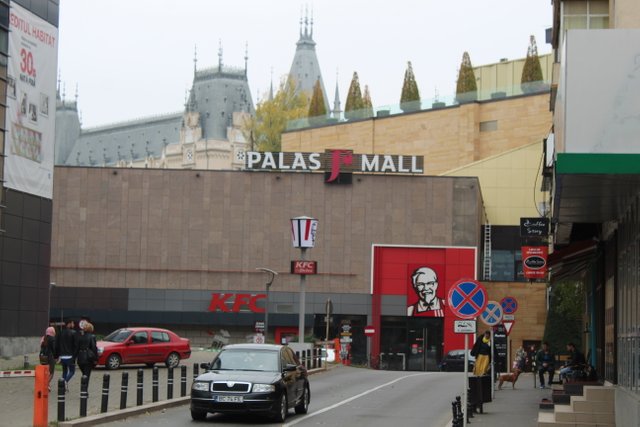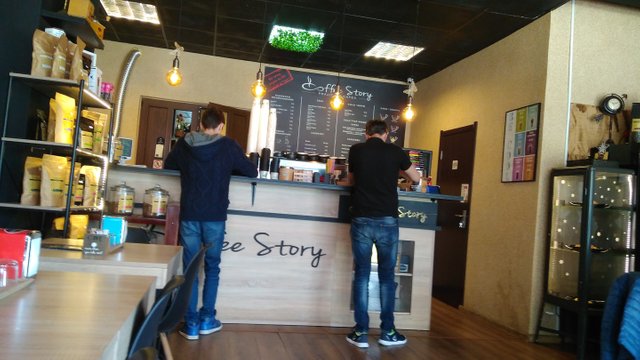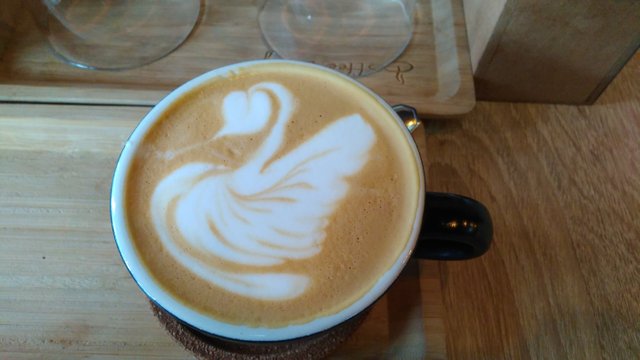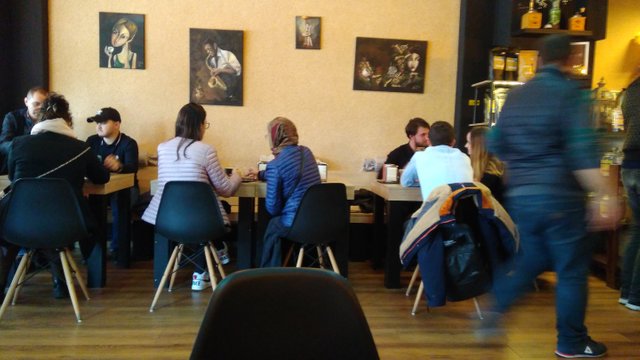 Nostalgia
One of my friends working on Coffee Story has a very interesting life story. He is from Iasi but from a very young age, he left for Denmark. He stayed in Denmark for 13 years and then returned home to Romania, Iasi. With a ten- year -old child. I don't know about the baby's mother, he doesn't tell about her. We stand much talking, drinking coffee. He told me he was not too happy with his life here and decided that in a year he would leave ... to go to Australia. I was shocked by the ease with which he can break from a certain place ...
I, on the other hand, am nostalgic. I know I'll get out of here and probably won't see these places anymore. Many of the people I've met definitely won't meet. That saddens me.
In order not to leave me conquered by sadness, I decided to go and see a place that I like very much, that I will miss and probably I will not see it too soon ...
Botanical Garden
Probably the most beautiful garden in Romania!
I saw something I never thought I'd ever see. The queue to enter the Botanical Garden!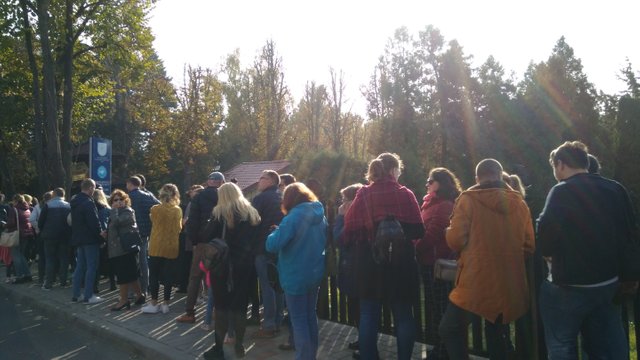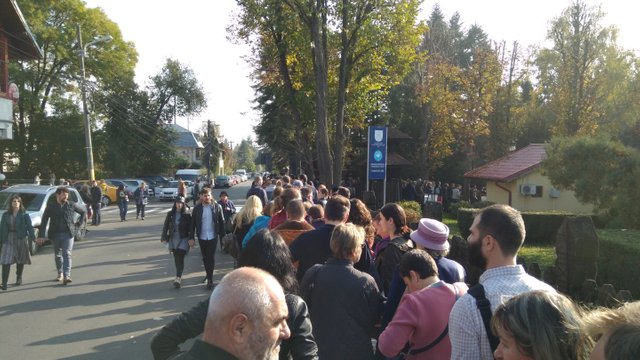 Then I understood ... the last warm and sunny day, as the forecasts say, and an exhibition of chrysanthemums have brought thousands of people out of homes.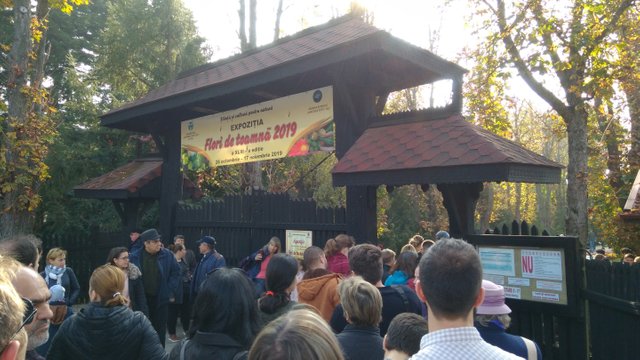 The chrysanthemum exhibition
Well, the exhibition was not as big as I expected but it was very beautiful. Autumn flowers are very colorful and different, they must withstand less easy living conditions.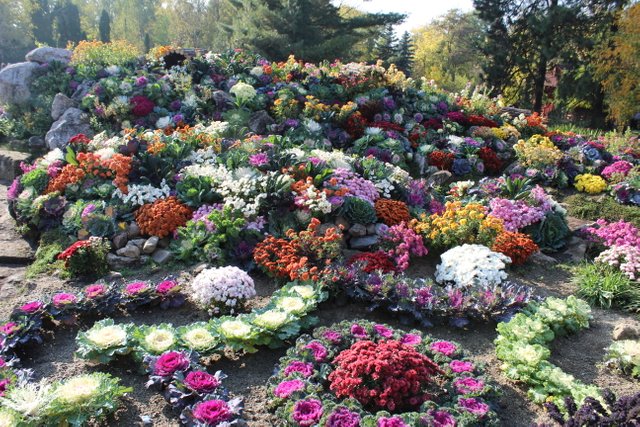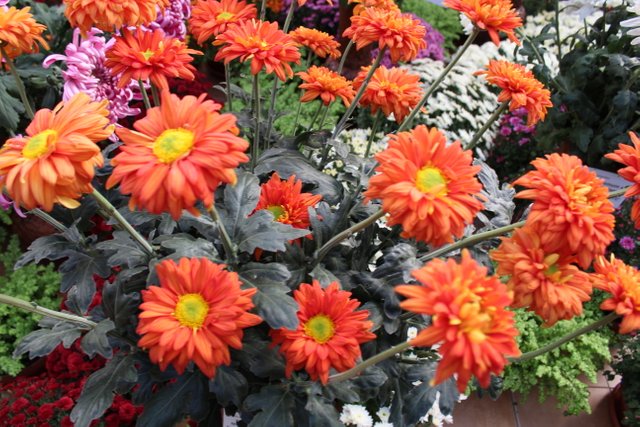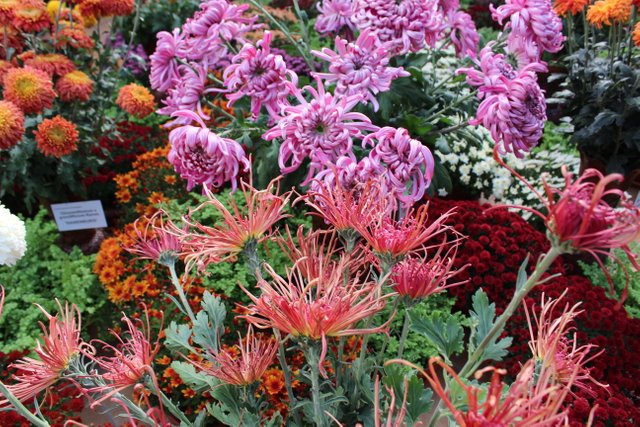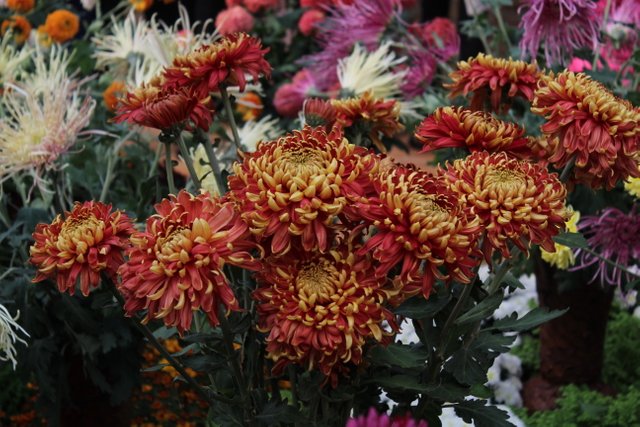 Thus I spent my last Sunday in Iasi. I started with the wonderful taste of a special cappuccino, made by my friends and I ended up admiring the autumn flowers at the famous botanical garden. It was a memorable day, beautiful and even sublime. For the first time, beauty didn't cover nostalgia.
Our friends, @ace108 and @c0ff33a launched #beautifulsunday and #sublimesunday! For us to tell about our Sundays.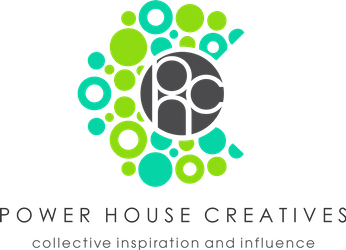 | @bluemoon | Thank you! | Disclaimer |
| --- | --- | --- |
| | I made this post with passion, effort, and respect for you. I hope the result proves it. | Since English is not my first language, please forgive any grammatical errors. |