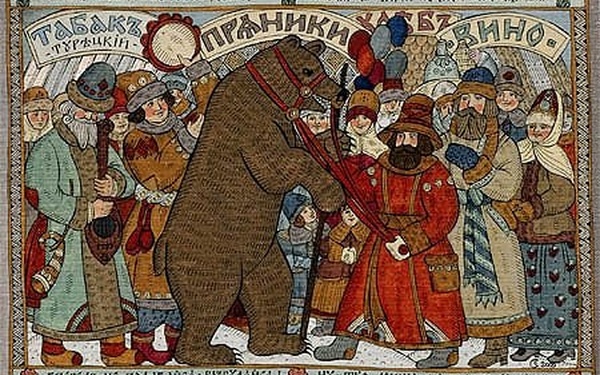 Greetings!!! Today I want to tell you about bears. But it would be boring if I say 'there is no any bears in Russian streets'. You will be disappointed and won't give me upvotes like with The fur hat. Although, I m not going to lie too. There were the bears in Russia's streets... 200 years ago. It was special entertainment on the big Russian holiday Maslenitsa. All the sections of population took part and enjoyed this entertainment. The bears disguised in different characters and play tricks or even performances. Those bears certainly were trained and domesticated. But in 1866 this performances were forbidden. And they are not allowed for already 152 years. But grandchildren of shocked tourists are continuing to tell tails about wild Russia with wild bears on the streets.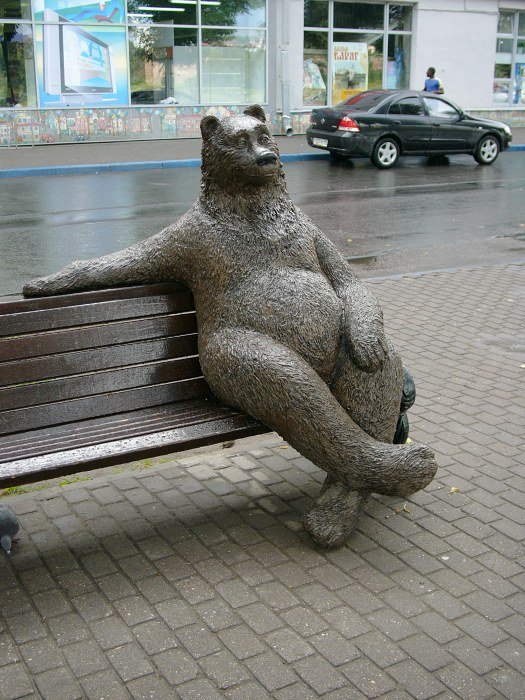 We don't take it serious, but decided to use it as an advantage and agreed that this kind and strong animal is an unofficial symbol of Russia. But if you meet the bear on our streets, it would be a little cub for tourist pictures.
And the word for today is the bear - 'medvEd'
Thank you for staying with me!!