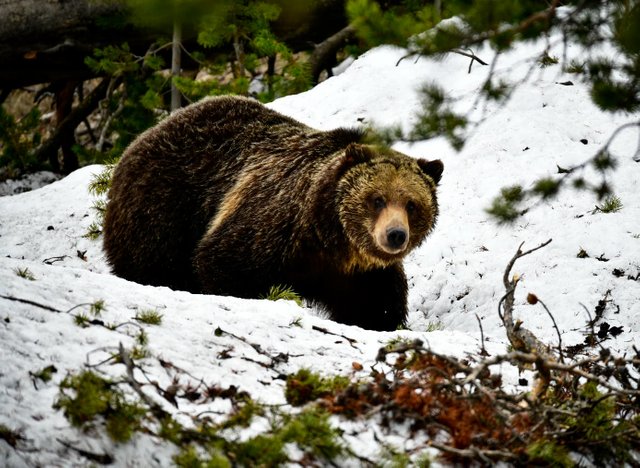 Yep this happened ... got to see this grizzly here in yellowstone. And we waited for this moment as he napped for a decent while out of view and then when he got up we got basically about 1 minutes of pics... and it was worth it.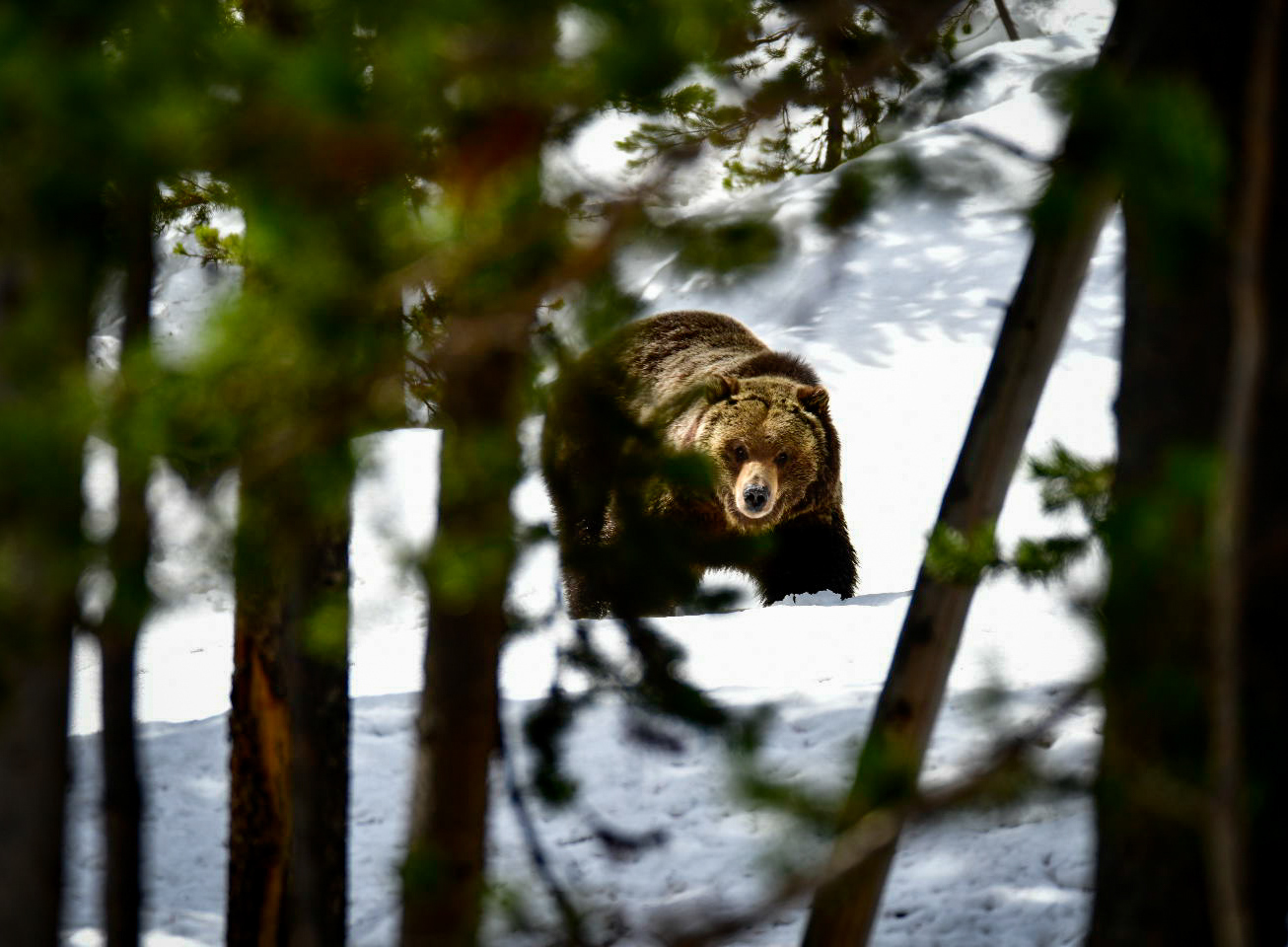 There always seems to be trees involved when photographing bears in yellowstone... so use them to your advantage to frame the shot.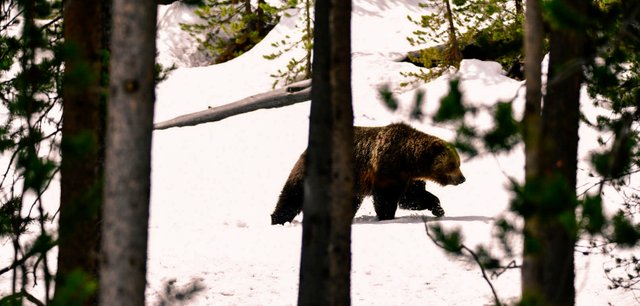 Again i will repeat i cant wait to get back to a computer and see which pictures were sharp and process them as they deserve.
When shooting at 600mm sometimes sharpness is not a given. Haha