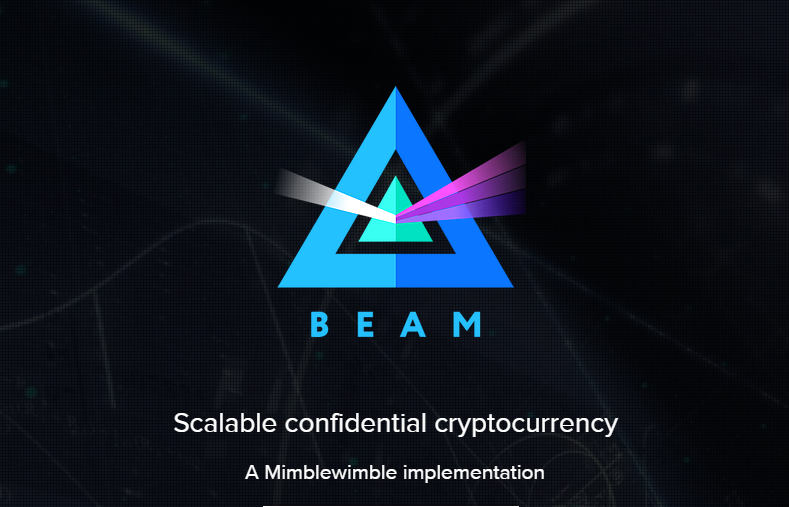 Introduction:
Of late, a decentralized digital currency has shown a tremendous change in the value and usefulness of distributed, decentralized digital currencies based on cryptographic principles for both the present and the future.
Bitcoin has proven to be effective and efficient in making money transactions. Bitcoin transactions, with the help of wallets, are clearly transparent making any transaction made easily visible to any third party. With all this, bitcoin has proved to be a reliable cryptocurrency of the future and as well as a medium of exchange hence functioning as legal tender.
With the development and initiation of bitcoin, we have come to see tremendous changes in a lot of developments of online resources that provide efficient, effective capabilities to help with the transaction of cryptocurrency, not forgetting the various security features being developed and applied here. Beam on the other hand, is a truly anonymous store-of-value coin.
With the fact that beam will be working and interacting with cryptocurrency, it has been built scalability and features in mind.
Beam will literally tremendously change the way cryptpousers store value because:
Beam is private by default:
As seen in the beam whitepaper and its website, these resources clearly state the privacy of beam. Diving into that, the users will be able to completely and perfectly have control over the transaction data available hence emphasizing transparency as one of the main features and advantages of cryptocurrency transactions which can easily be seen with STEEM ;
And this will opt for cryptousers to transfer their cryptocurrency to beam because of being transparent. And like STEEM, it will be able to be transparent to third parties as well.
Beam is based on Mimblewimble.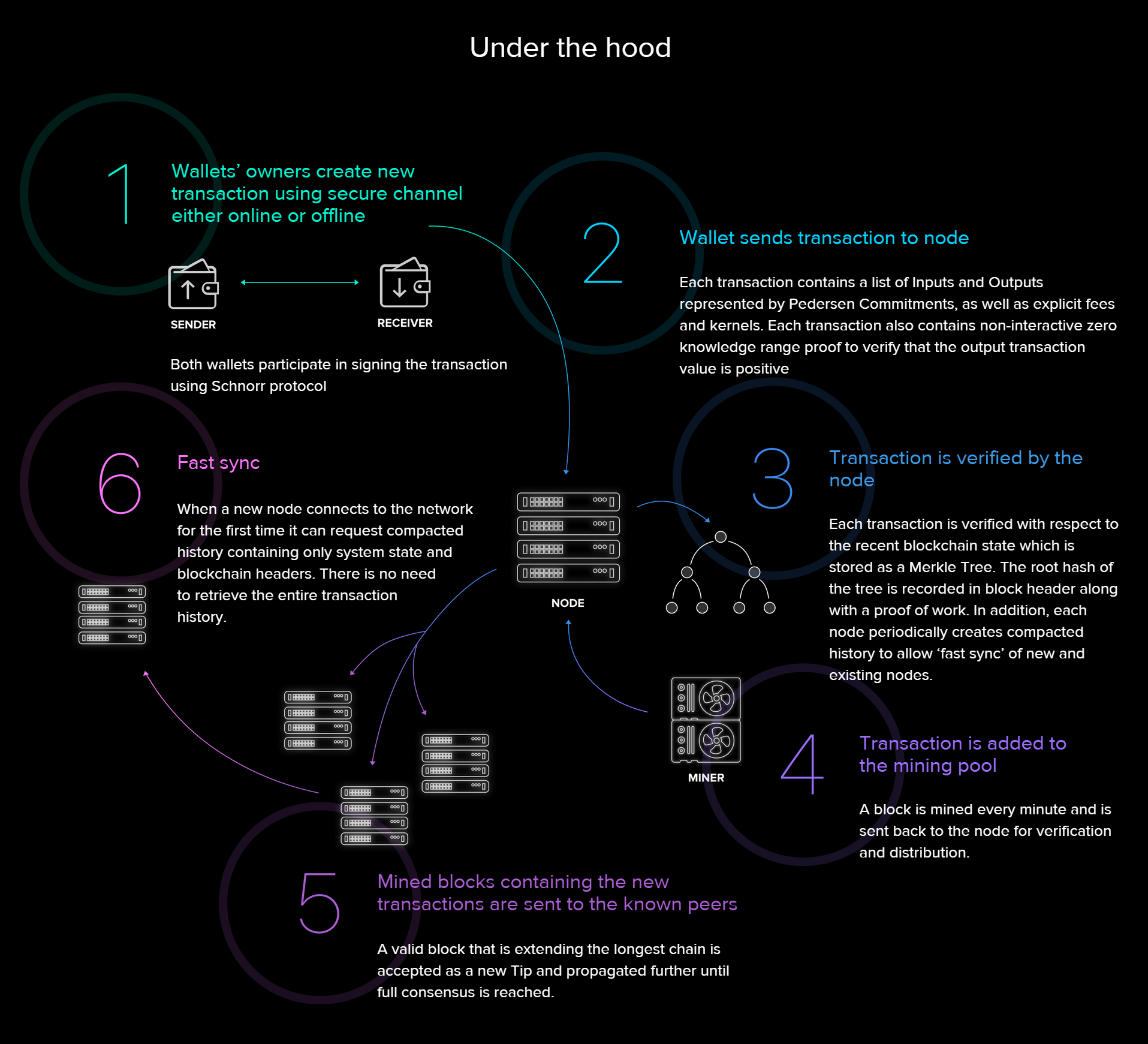 Since beam is working with the management and anonymous store-of-value coin, it is also based on a digital network which utilizes the use of database resources hence commits data to the database after processing and the data is ready for storage.
Beam on the other hand, has smaller blocks than any other blockchain hence being highly scalable thus maximum scalability hence making it a faster, more effective and efficient network.
With this, beam with always be given a higher priority over other digital currency resources with maximum scalability, higher scalability.
Many of the blockchain solutions are lacking privacy in very many ways but most of them are caused because of the users negligence for example:
User security negligency.
Phishing
Most of the internet users are lured into revealing personal details (like passwords and credit card information) on fake web pages or email form pretending to come from a legitimate companies like their bank or websites they are accredited to.
This has been a great scam on the internet and this can lead to crypousers falling culprit of this and hence losing their hard earned crypto and most websites such as STEEM provide no solution after losing your password to anybody or to any phishing sites.
Eaves drop
Most cryptousers are susceptible to eaves dropping. For example when one leaves their account open in a public computing place such as a computer lab and move on to ease themselves for a short time say 7 minutes or less, there are people who are mostly aware of the activities of cryptousers around the same location and can listen and read the credentials of the cryptousers information.
Crypto security negligence.
Many of the current blockchain solutions are lacking privacy literally because they cannot restore one's account if he or she has lost their password and this can cause and cost cryptousers to lose their hard earned cryptocurrency and their life savings invested in crypto.
As well, this can leave a lot of unused crypto investments which could improve and change the working of the cryptocurrency by increasing on the number of users in use. The loss of one account with great investments can lead to a decrease and loss in the number of users.
Mimblewimble, the core technology behind Beam!
What beam can do is completely reliable on the core technology behind it, based on Mimblewimble technology. As noted before on their website and whitepaper, beam is the scalable and confidential cryptocurrency and with this kind of ability it uses the Mimblewimble protocol which as for many it has been famously named after the tongue-tying spell from Harry Potter which is purposefully used to automate its algorithms for many purposes.
This core technology behind beam is capable of various things that will enable beam to be efficient and effective as mentioned above. Here are the solutions this technology will apply to beam.
It will give users control over which transaction information is shared, and to whom it is shared with more so as the STEEM blockchain wallet does.
It will make a leaner blockchain with fewer transaction details per transaction hence enabling faster confirmations and therefore very efficient scaling.
It will be tying multiple transactions into a single transaction, tying blocks into a single transaction, tying an entire blockchain into a single transaction.
It will be concealing transaction values for the sake of privacy.
It will be concealing addresses of both the sender and receiver but still transparent to third parties.
It will be enabling multiple transaction types in a private manner that is to say; escrow, time locked, atomic swaps, etc.
John's use-case.
Mimblewimble technology just like bitcoin technology developed by Satoshi Nakamoto, uses different kinds of transactions such as confidential transactions and transaction cut-through which help privacy issues that may arise with use of internet technologies such as cryptocurrency.
The benefit of the beam consideration of the ability to choose levels of privacy depending on use case could come in handy!!!
On the other hand, Beam is built on Mimblewimble to allow users to send and receive money in a secure and private way and these properties are a result of the protocol's ability to remove the need for addresses and amounts in the verification of transactions.
Since beam allows users to send and receive money in a secure and private way, the benefit of the levels of privacy depending on the case of John is that John's information will be hidden and binded, and no one else apart from John would be able to decipher the information of a given transaction because the information confidential which is a feature the Mimblewimble technology uses for privacy which beam is based on.
Mimblewimble ability to allow smaller blocks increases performance and scalability is all based on the Mimblewimble architecture. It allows less records of each block of the chain and therefore enabling the entire blockchain to support results in a faster, leaner way making the performance efficient and effective during transactions and the entire operation of the beam.
The team behind Beam.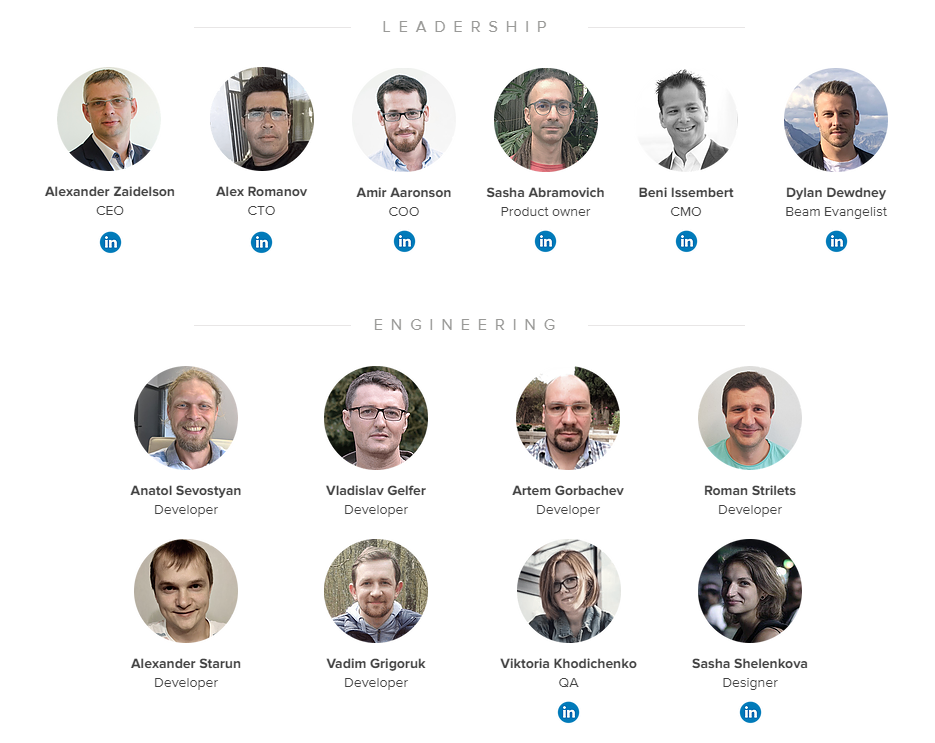 Find more about beam on twitter here
beam2018 beamtwitter