Aloha Steemians!
Good evening and a good morning to all of you from around the world. Today I have some beautiful photos to share of my splendid afternoon stay at Ala Moana Beach Park. Some of you who have been reading my post from time to time will know that I love Ala Moana Beach Park; especially the shallow beach cove call Magic Island. Today, I just wanted to share why this place is one of my very favorite of all the beach parks that I have visited so far.
First of all, this place is picture perfect! Every where you turn, gorgeous pictures are guaranteed. That is why you'll love these photos that I post. Secondly, it's so close to the hustle and bustle of Waikiki but much more calm, quiet and is pretty save. There's also plenty of totally free parking until 10pm. And of course my favorite reason; a gorgeous beach cove that is cornered off by rock walls to minimize crushing waves. That means that this small beach area is perfectly calm and shallow enough to be enjoyed by children, first time scooba-divers, and sun-worshipers alike.
Without further due, here are some photos I took at Ala Moana Beach Park; Magic Island..,.
#1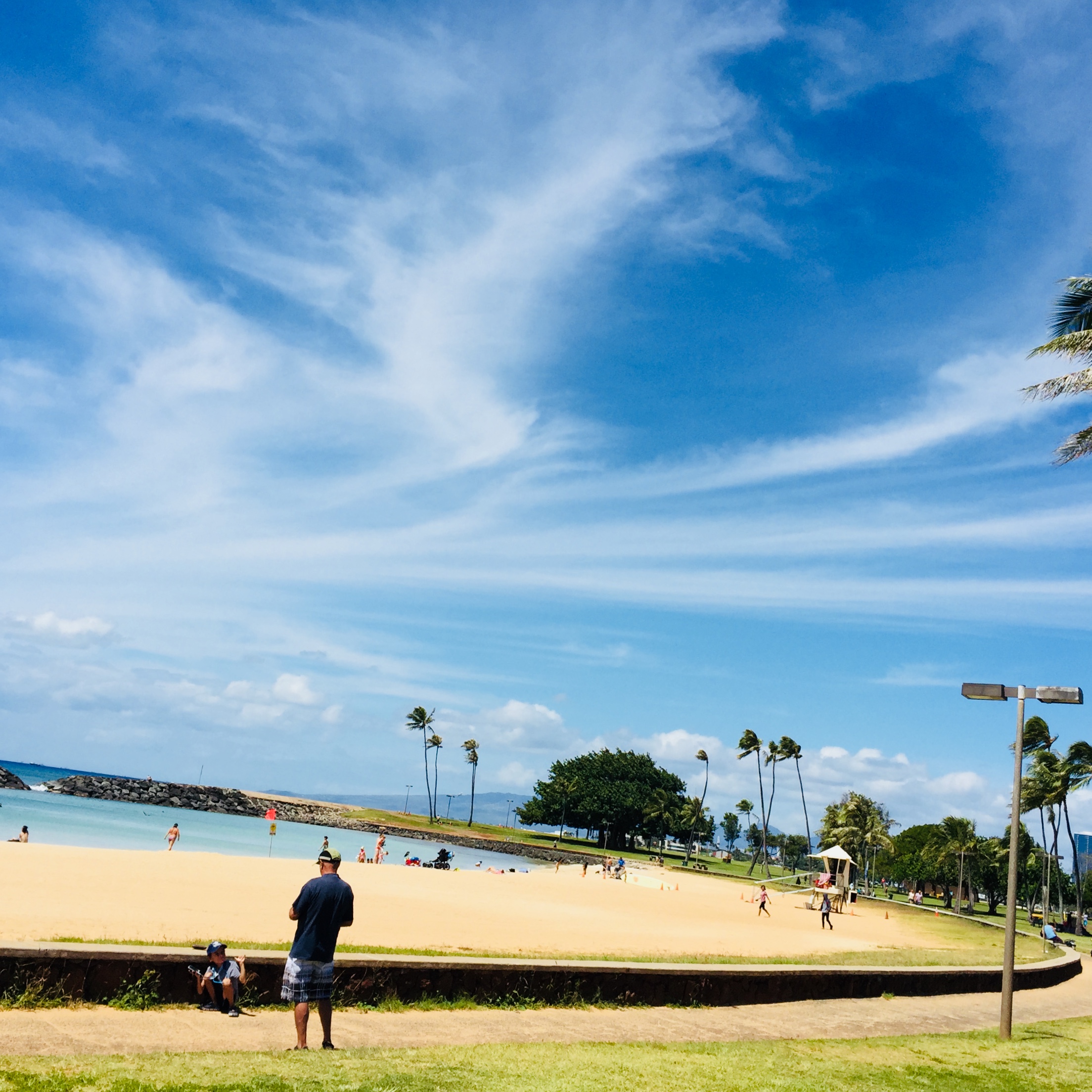 On this windy morning the clouds danced and moved to the sway of the wind at the beach cove.
#2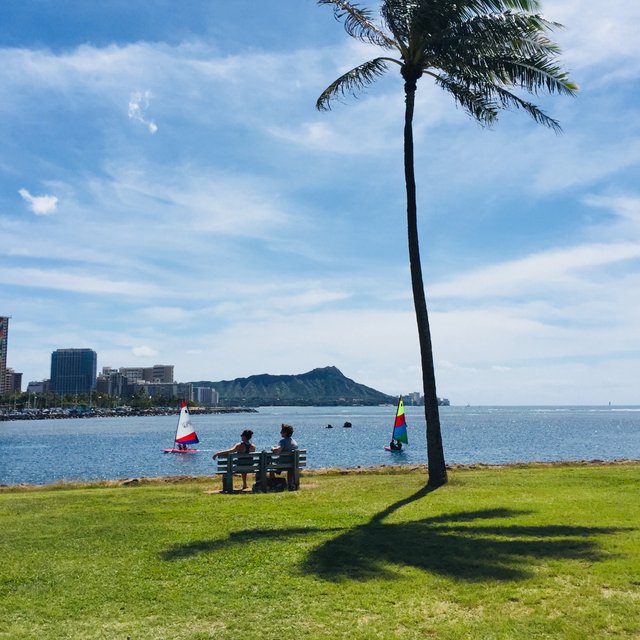 A couple is sitting on the bench watching teenagers practicing their sails with a beautiful back drops of Waikiki and Diamond Head Crater. Oh, this spot is also great for watching fireworks every Friday night around 7:45pm by Hilton Hawaiian Village.
#3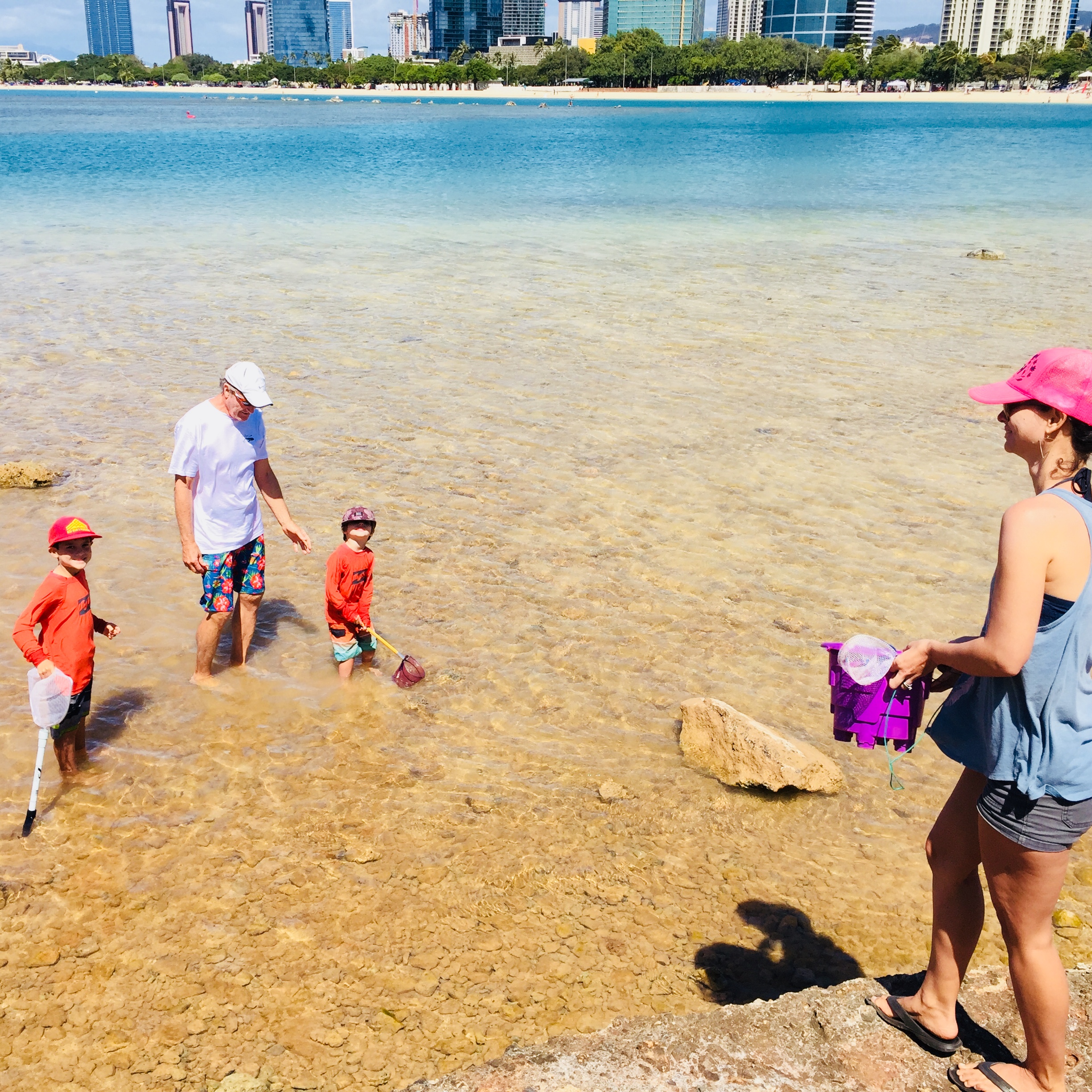 This is the cutest sight ever! Here are a few children and adults seeking out critters, crustaceans or whatever else hidden under the rocks during low tides. You wanna know what quality time looks like?!! Here's looking at you, kid!!!
#4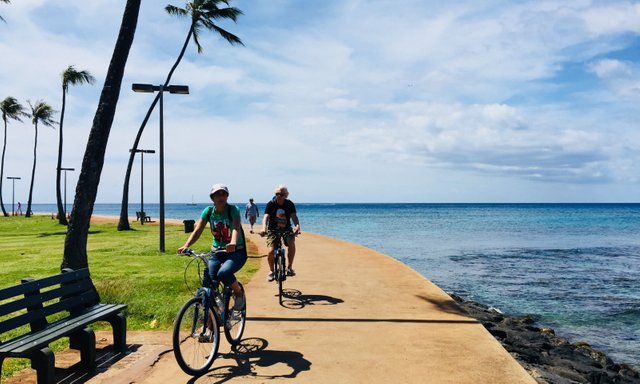 It's a great morning for some bike riding too! Doesn't that looks so beautiful and fun?!!
#5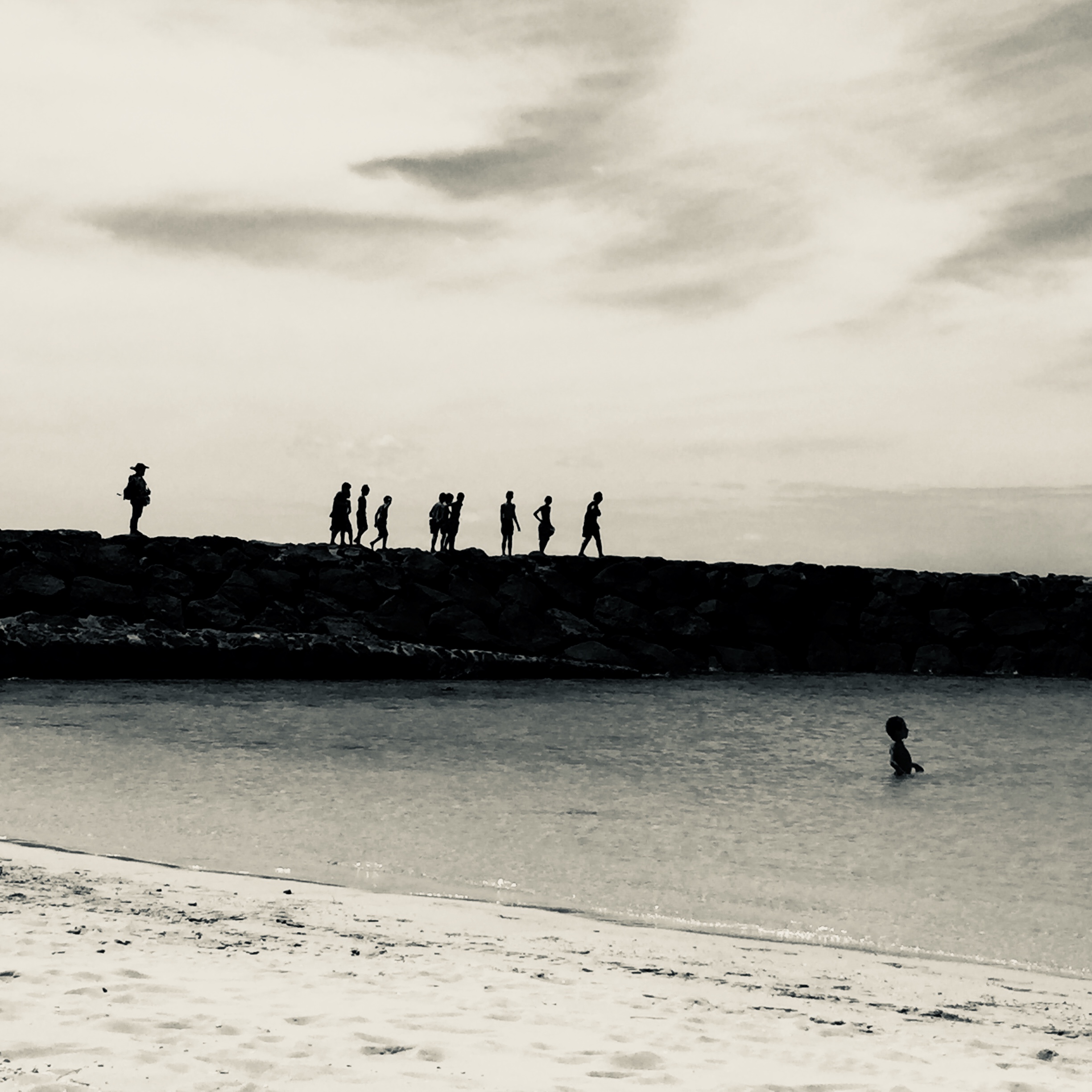 Here are a bunch of young boys trying to catch a sneak peak at a seal resting near by. No worries! A nice volunteer was there to make sure the boys didn't get too close to disturb a napping seal.
#6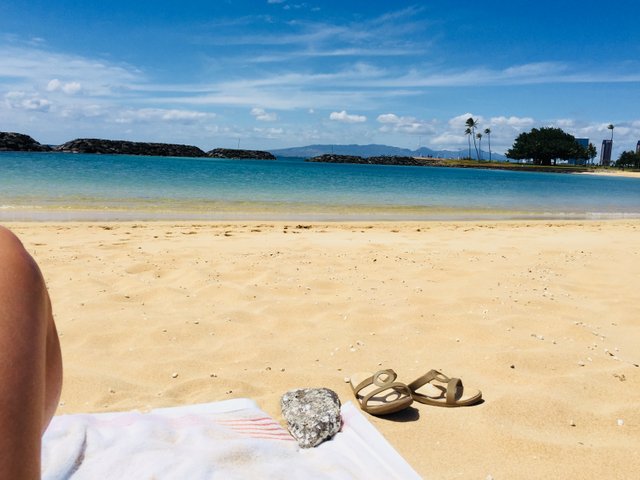 That's a view of my very favorite beach spot. Because it's a windy, I used a rock to hold down my beach towel. Ain't it gorgeous?!
#7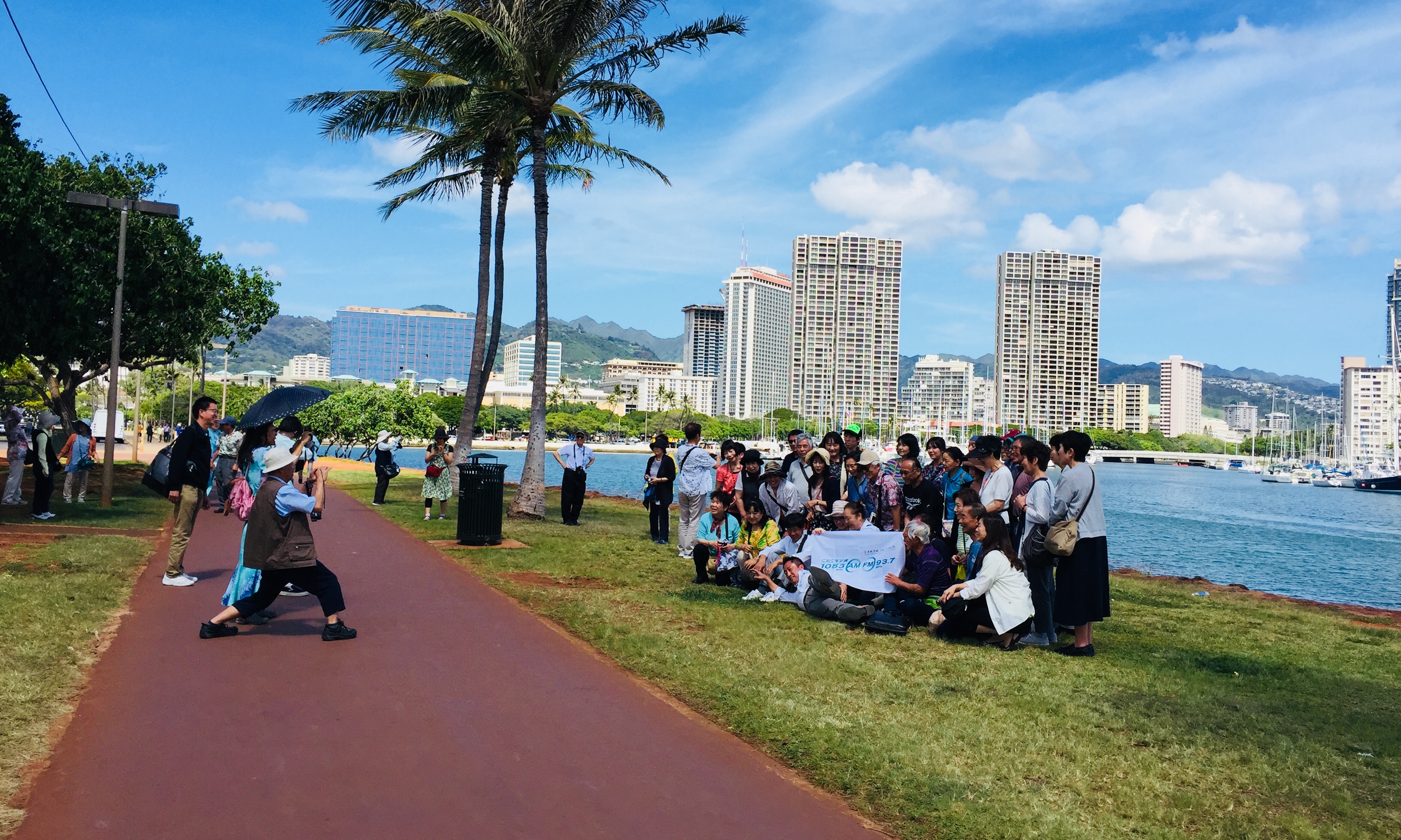 I had to take a picture of a group of people taking a picture of a group of people. Lol! Funny!
#8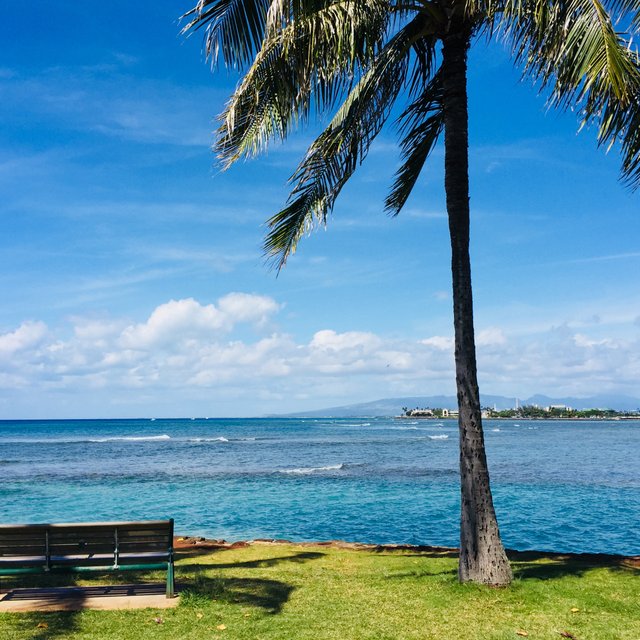 I save this picture for last because I want to have you imagine yourself sitting here, at this place. Can you imagine what that would feel like? Can you feel the sun warming your skin? Can you smell the salty sea? Can you feel that light gentle breeze on your face? Can you hear the laughter all around you? I wish you love and sunshine as you go about your day.
Thank you so much for visiting my post. I hope it brought a little smile and sunshine into your moment in time. And as always, until we meet again, have a wonderful day.
Aloha Steemians!