Aloha Steemit!

Exciting news- I write my last exam on Friday, which means that holidays are right around the corner. In the spirit of this- I want to dedicate a post to summer time in the Western Cape. Now, I know not everybody enjoys going to the beach, however, I will literally never be able to understand these kinds of people. I feel like myself in the summer and that inner mermaid comes out.

So, come with me and lets take a trip to the beach. Sunscreen, check! Bikini, check! Flip-flops,check!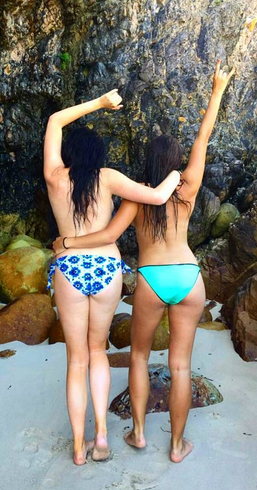 My favourite beach spot in the whole entire World is Koegelbaai, pronounced Cool-Bay. This little gem is where all the surfer boys and girls hang out. It's never overcrowded and you won't see one person trying to sell you anything, which is great, because at the end of the day all you want to do is let your hair down, relax and soak up some rays. Koegelbaai is situated next to Gordon's Bay in the Cape. Tips: bring an umbrella, bring a speaker for some tunes, pack in some ciders and avoid bringing too much food- there are lots of monkeys here, and they WILL steal your food. Even when they look innocent, they cannot be trusted- and you will not win. (Monkey 1- Caitlin 0).
Koegelbaai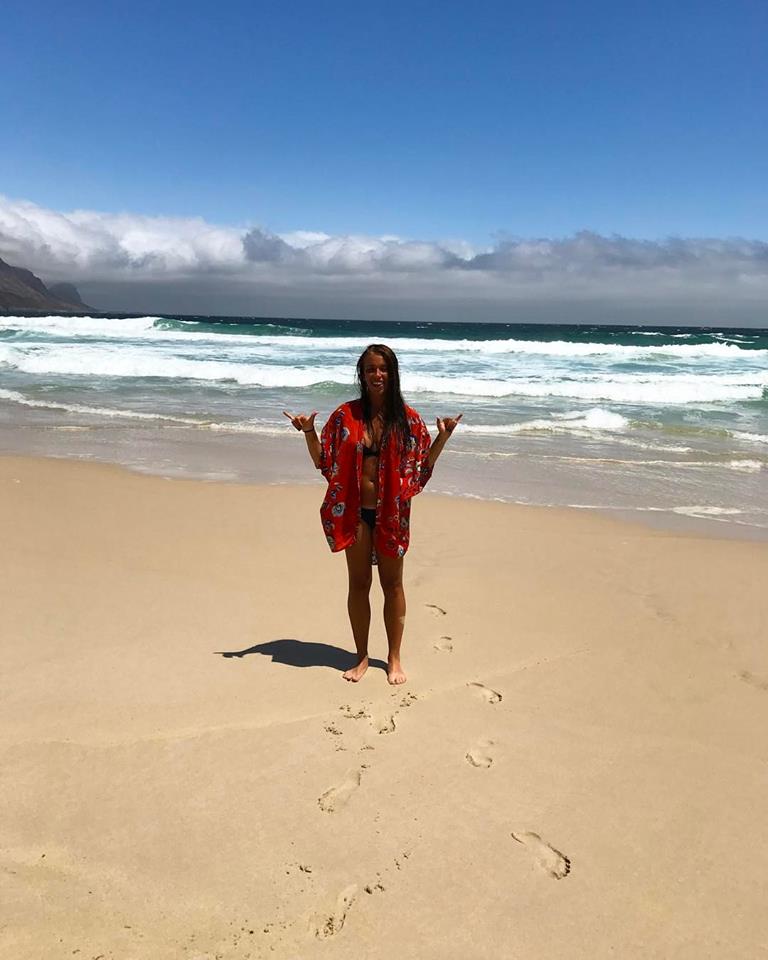 If you were driving to Koegelbaai from Somerset West, you would of driven through Crystal Pools and probably not even known about it. Do not fear, I am here now to tell you that next time, you absolutely must take a dip in the crystal waters. One of South Africa's greatest spots:
Crystal Pools featuring me trying not to fall on my face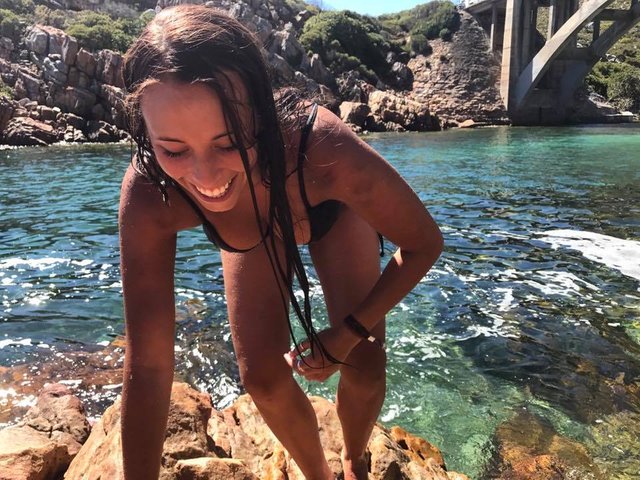 Now there will be days when you won't feel like driving too far, but that's okay too. Luckily, Bikini beach is super close by (If like me, you live in Somerset West). Plus: there are lots of little restaurants and bars next to Bikini beach. Oysters and cocktails? Yes please.
Bikini Beach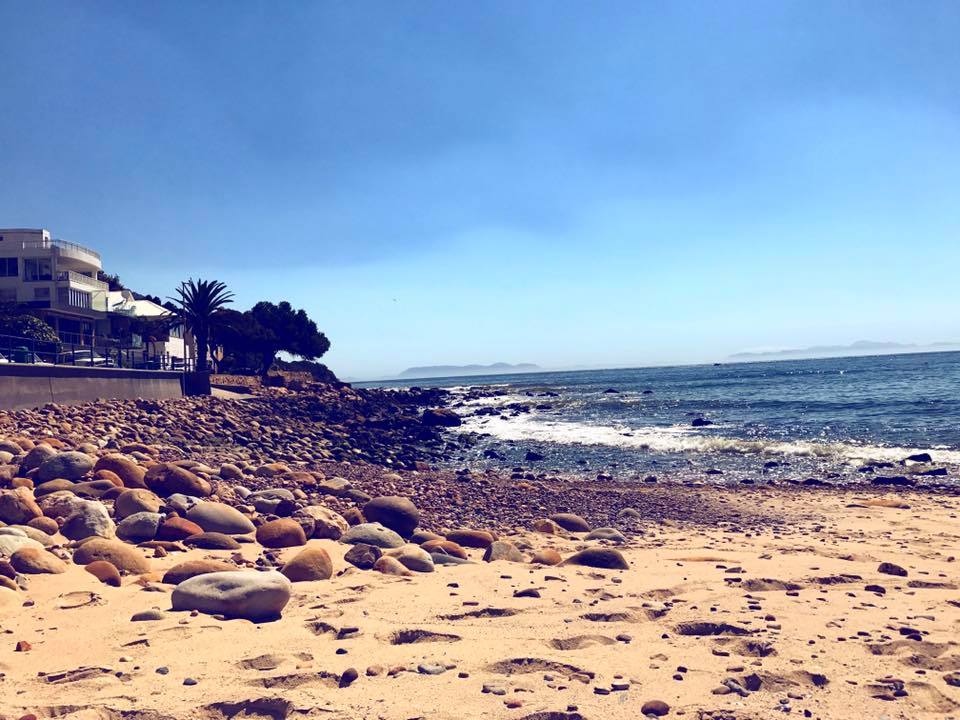 Let's make one last stop to catch the sunset before we go home. Melkbosstrand is super out of the way, but some of my best memories were made here. If you ever have a weekend off and you're craving a little getaway with your best friends or loved ones, I would highly recommend it. Breath in, breath out- because life's not all that bad, life's a beach.