... EAT SHIT.
I believe this is not just a saying in my country but everywhere in the world and I heard it so many times since I was little.
It seems that we are so different and yet, so similar in some of our primal insticts. It seems that the more real you want to be and the more good you want to do just brings you closer to eating that shit.
Many people I've met in my life decided not to eat shit. I mean, who wants to eat shit? Nobody does. But yet again, there are people who knows what will be served on the plate and yet they don't mind.
Well, it's not that they don't mind. It is just that they have been raised this way - eating shit.
It seems that they chose their way since they were little. And, when you are prepared to eat shit a lot, then you must be crazy. Crazy enough to change the world.
I always say that the education is probably the most important thing that can give us the tools to shape this world into a better place.
But it also seems education is a double-edged sword (yet another saying from my country and prolly from all over the globe). The more we know, the more we can decide are we going to be a humane humans and eat shit or we are going to be "smart" and try to glide through life and turn wherever the wind blows (aaand yet another saying, what is wrong with me?!?) shilling for their own gain, neglecting the community.
Those brave enough and also, crazy enough to (try to) change this world accepted their fate a looong time ago.
Those smart asses think they are smart because they know how to shill for themselves and glide easier through life.
Well guess what, I don't give a fuck what people think. I always used my actions to do the talking. I always tried to walk the walk.
But let's not forget, patience is a fuse that can burn for years and then it can burn out in a matter of seconds.
Don't forget there are still people who are true to themselves, who are ready to eat shit for the community. Don't try to burn out those people because without them, you would eat shit. But this time, it would be much realer than anything in your life. And believe me, you are not prepared nor raised for that.
You are smart. Just that. Smart for yourself and for other smart asses. Just that.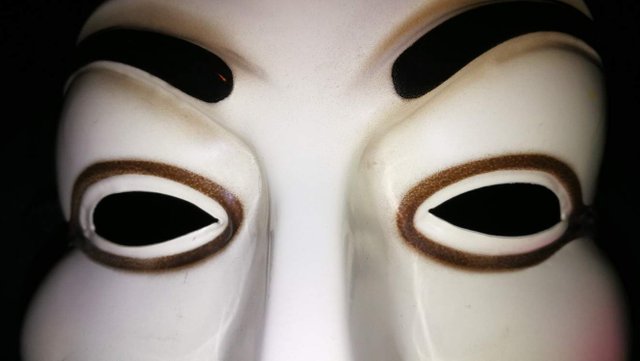 Oh and by the way, there's another saying:
Better to be smart than to be a good man.
This just tells us that is better to use your brain and try to glide through life by shilling for yourself. Because you know why, good people eat shit, not the "smart" ones. Good people are the ones who gets screwed easily because they saw the bigger picture.
Well, in all my experience I have my reply to this saying:
I chose to be a good (hu)man because I am smart. Yeah I said it.
Think about that.
Leave me alone now. Gotta eat some shit. For you.
:)
(this is not directed to anyone personally. This is directed to da people)
Peace yo,
Mr. Spacely
Posted using Partiko Android