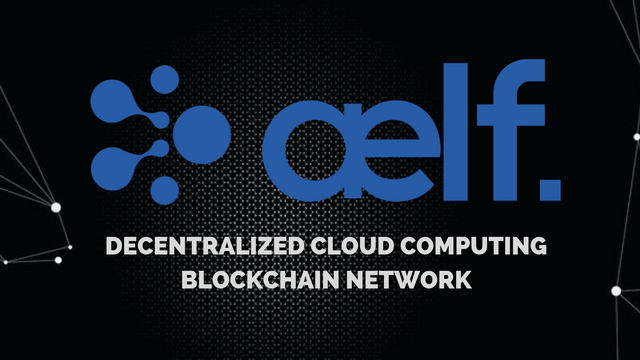 As evident today, blockchain adoption and innovations continue to advance exponentially. It started with Bitcoin, paving the way as a peer-to-peer digital currency. It could be thought of as a simple app. Not long after, Ethereum came along and made it possible to build specific decentralized apps (DApps) through smart contracts. However operating systems like Windows, MacOS and Linux offered more robustness than it.
The current operating systems are not capable of running DApps efficiently while current blockchain have their many disadvantages as well -they cannot be scaled, they interfere in the execution of smart contracts and do not posses a consensus protocol to smoothly incorporate new technology. All of these problems have been solved by Aelf.
Aelf is a customizable operating system built specifically for blockchains . The Aelf team claims that it will be the blockchain community's "Linux System."
How Does Aelf Work?
In dealing with problems posed by the current blockchain technology, the Aelf blockchain focuses on two main innovations, these are: side chains and a unique governance system.
Aelf segregates resources and smart contracts by using side chains to boost scalability while utilizing a Delegated Proof-of-Stake consensus system for more adaptable governance. These might be confusing but let's take a deeper look at them.
Side Chains
On Aelf, there is one main chain and several side chains that run smart contracts on the platform. The backbone of the entire system is the main chain and it can interact with other outside chains. Each chain has its own unique type of smart contract. Side chains cannot interact with each, so when transmitting information, they instead communicate through the main chain.
All side chains are connected to the main chain through a side chain index system. The index system categories chains into two groups:
· The highly important external chains (Bitcoin, Ethereum etc.)
· The Aelf OS internal side chains.
For instance, the main chain could have a branch off of Bitcoin as a side chain for asset exchanges and another chain that breaks off for other asset types. In addition, side chains can branch off into sub chains. To explain this better, the "other asset types" chain could have asset sub chains and each of those chains broken down even further.
Much like Ethereum's sharding technique, the strategy can help efficient scaling of the network. With a separated ecosystem where side chains stand alone, bloating in one area does not affect the full network.
Token Ecosystem
To index, side chains pay the main chain a transaction fee. However, with more contribution from the side chain to the ecosystem, the lesser the transaction fee it needs to pay. Bitcoin, despite its massive adoption is not charged a fee. Side chains can charge fees to sub chains attached to them.
Consensus Protocol
Aelf nodes need to record information from several side chains onto a main chain, which is why a normal Proof-of-Work (PoW) or Proof-of-Stake (PoS) consensus algorithm isn't enough. Instead, the Aelf main chain uses Delegated Proof-of-Stake (DPoS) to maintain the network.
As a holder of Aelf token, you can vote on which nodes are becoming mining nodes. In return, the elected nodes can decide how mining bonuses can be distributed to the other nodes and stakeholders.
Aelf uses the following equation to determine the number of network miners:
Miners = 2N + 1
Where "N"starts at 8 and continues to increase by 1 year on year. The mining nodes relay and confirm transactions, package blocks and transfer data.
Aelf recommends that any chain created through the Aelf OS should merge their mining with the main chain and develop their own consensus protocol. When side chains use their own consensus protocol, they can customize it for their peculiar purpose.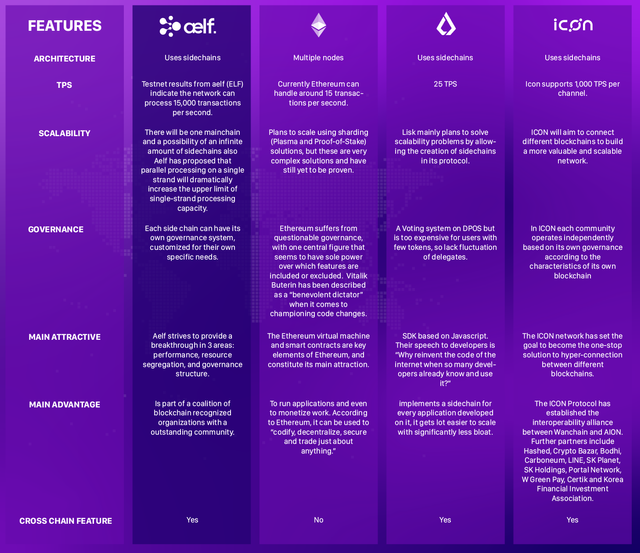 Aelf Token (ELF) Supply
The Aelf team held a token sale for its ELF token to private investors in December 2017. The team distributed 250,000,000 (25%) of the 1,000,000,000 total supply during this sale. The remaining tokens are for the following people/tasks:
250,000,000 (25%): Aelf Foundation, 3 year vesting period
160,000,000 (16%): Aelf Team, 2 year vesting period
120,000,000 (12%): Marketing/Air Drops, 3 year period
120,000,000 (12%): Mining, 100 year period
100,000,000 (10%): Advisors/Partnerships, 2 year vesting period
The mining rewards will decrease over a linear gradient across a 100 year period. There are currently 280,000,000 ELF in circulation.
Aelf Team & Progress
Aelf was founded by Ma Haobo . Haobo was also the founder/CEO of Hoopox. He is a blockchain expert, an early adopter of digital assets and Ex-CTO of GemPay.
He is also a member of Blockchain Experts' Commission of Chinese Institute of Electronics and China Computer Federation.

Chen Zhuling
Chen is an MIT graduate, consulting veteran at Roland Berger. He has advised multiple MNCs and governments.
Rong Peng
Rong Peng has a decade of experience in Internet development and management. He was a Technical Director at ABC Fintech where he was an expert in data mining and data visualization. Rong Peng also worked on a platform-based Blockchain for Tongxinclub in China. He is a former R&D Director (server-side) for Dolphin Browser.
Yang Yalong
Yang Yalong has a PhD from Monash university with specialization in visualizing geo-spatial and transaction network data. His research is published in well-known journals.
JB Lee
With a Master of Engineering from MIT, McKinsey & Company operations consultant, JB Lee is career-long practitioner of creating efficient and optimized organizations that can deliver and execute the highest quality of value.
Jason King
Internet entrepreneur, business executive, cryptocurrency enthusiast, and asset manager. Evangelizing Post-Quantum Cryptography, he is the co-creator of FLASH. Currently the CEO at CGS. Prior to that he was Managing Director at Binary Financial and Assistant Fund Manager at Alphabit Digital Currency Fund.
The Aelf Roadmap

Although Aelf is still a young project, the Aelf team intends to build out their product. After the token sale, they formed partnerships with Decent, Theta, and U Network. A good chunk of their roadmap has also been established in a timely manner.
The team launched a test net for the project in June 2018. And, in September of the same year, they rounded up development of side chain capabilities. This update had with it side chain creations, indexing, and cross-chain interoperability.
Competitors

As a DApp platform, there are many other projects in the blockchain space that Aelf is competing with. The two most notable competitors are Ethereum and EOS with. Lisk and ICON almost like Aelf in that they both use side chains to build their ecosystem.
Ethereum
Ethereum was launched in 2015 and has become one of the world's leading programmable blockchain. Ethereum like other blockchain has a native cryptocurrency called Ether (ETH). ETH has many of Bitcoin's features. It is purely digital, and can be sent to anyone anywhere in the world instantly. ETH supply isn't controlled by any government or entity. It is a scarce decentralized digital currency. ETH is used by people all over the world to make payments, as a store of value, or as collateral.
EOS
EOS is similar to Ethereum in function in that it is a blockchain platform for the development of decentralized applications (dapps), In fact, it has been dubbed by supporters as the "Ethereum killer". EOS simplifies dapp development by providing an operating-system-like set of services and functions that dapps can use.
The aim of EOS is to get the best features and promises of the many smart contract technologies (such as Bitcoin's security, Ethereum computing support and more) in one place. To put is simply, the EOS community seeks to provide a simple to use, highly scalable dapp platform for the everyday user.
Lisk
Lisk is a sidechain development platform that was created for developers to build and deploy decentralized applications in Javascript. One of the industry's biggest struggle is ensuring developers know everything about building blockchain and making sense of the granular codebases under the hood.
Developers work very hard and are always at the whim of centralized platforms (like Google Play and Apples App Store). These large entities get the lion's share of the revenues often leaving developers struggling to make ends meet. Lisk aims to create a fairer platform for decentralized apps enabling developers to get a bigger slice of the cake.
It is hoped the project will accelerate and simplify development through javascript (not a proprietary new language) eventually opening the platform to millions of already trained programmers.
ICON
According to the ICON website, the project is seeking to "Hyperconnect the World" by "building one of the largest decentralized networks in the world."
To do this, the team is building a massive platform where various blockchains can interact with each other though smart contracts. Inside what developers call the ICON Republic, communities can connect with each other using the projects loopchain technology.
The aim of ICON
is to provide a platform where players from all industries including financial, security, insurance, healthcare, educational, and commerce industries and beyond can coexist and transact on a single network.
Trading
Aelf started trading in December 2017 and its price has not had a fully smooth run since then. Following the token sale, the ELF price shut up from about $0.87 (~0.000068 BTC) to a record high, in USD, of $2.61 (~0.000165 BTC). This increase was most likely due to investors just finding out about the coin. The project didn't have a public ICO, which explains why it wasn't quite noticed when it hit exchanges.
Since early 2018, price of ELF has been dramatic in rising and falling sharply between these two price points. In the 2018 bear market, the price hit a low of about $0.45 (~0.000061 BTC) in March before launching up to hit an all-time BTC high (~0.000224 BTC) at the beginning of May. The rise happened at the same time the coin listed on Bithumb as well as when the team implemented a community promotional program. Ever since it touched that mid-year high, though, the price has been falling consistently and currently sits at an all-time low of around $0.14 (~0.000032 BTC).
Just like most platform-based coins, launch of new product and news of notable partnerships should cause the price to surge briefly.
Where to Buy ELF
Elf can be gotten from two primary exchanges, which are: Binance and Huobi. Traders can exchange BTC and ETH for ELF on Binance or Trade BTC, ETH and USDT for ELF on Huobi.
![](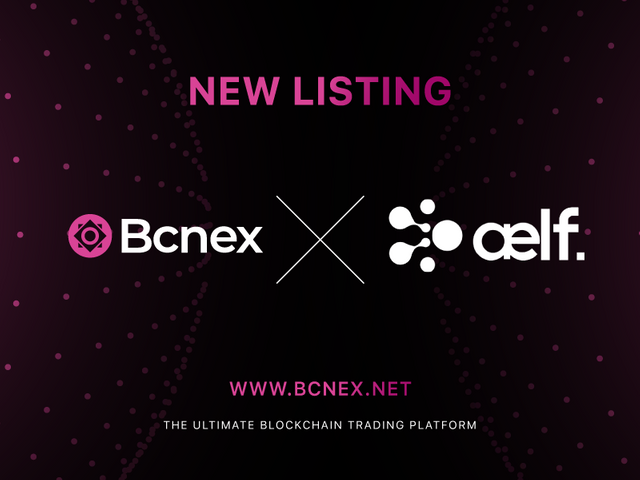 Elf is being listed on different exchanges, one of which BCNEX. BCNEX is a highly-secured platform that makes it easy for traders to trade blockchain based tokens and digital assets at low trading and withdrawal fees.
Aelf also runs a rewards system called Candy rewards system, which sees traders earn points, that can be converted to ELF, by completing simple, daily tasks. Some of these tasks include liking and replying Aelf tweets, inviting people to the Telegram channel, and other promotional activities.
Advisers
Liam Robertson
CFA, CAIA
Liam is one of the largest individual and corporate traders of Cryptocurrencies in Europe and the Middle East. A certified investment manager in the UK, he established one of the world's first regulated Cryptocurrency Hedge Funds in 2016. As founder and CEO of Alphabit Limited, Liam now advises a number of funds, family offices and ground-breaking Blockchain enterprises.
Zhou Shuoji
Founding partner of FBG Capital, with extensive experience in digital assets trading and investment. Vincent is also an early investor of a broad spectrum of blockchain companies and projects. He is considered as one of the most well-connected and visionary crypto hedge fund managers in Asia.
Kenneth Oh
Senior Partner with Dentons Rodyk & Davidson's Corporate Practice, and China/Indonesia Practices. Kenneth specializes in corporate finance, with almost two decades worth of experience in venture capital, private equity, IPOs/Token Sales and post-IPO/Token Sale funding, as well as mergers and acquisitions. Kenneth is admired for his quickness of mind and has been widely regarded a legal guru in his area of interest.
J. Michael Arrington
J. Michael Arrington is the founder and CEO of TechCrunch. He was also the VP of RealNames, co-founder of Achex, founder of Zip.ca and Pool.com, as well as COO of Razorgator. Arrington also consulted at numerous companies such as Verisign. In May 2008, Arrington was named one of the world's 100 most influential people by Time Magazine.
Unique/Key Features against its competitors:
● Unique structure: Since there is only one main chain with several separate side chains. These side chains will service one and only one contract per chain. This allows for greater flexibility for any business needs and faster transaction times.
● Unique governance system: Aelf recommends any side chain created through the Aelf operating system to merge mining through the main chain and deploy their own consensus protocol. This way each side chain can have its own governance system, customized for their own specific needs.
● Token Ecosystem: Side chains need to pay a transaction fee to the main chain for indexing. The more a side chain contributes to the ecosystem, the less of a transaction fee it needs to pay. Bitcoin, with its widespread adoption, isn't charged a fee. Side chains can also charge fees to any subchains that are attached to them.
● Innovation Alliance: Aelf is part of a coalition of blockchain recognized organizations among the initial members are Signum Capital, FBG Capital, Roland Berger and Michael Arrington, with the aim of helping to accelerate enterprise adoption of blockchain.
● Cross chain Interaction: That means Aelf blockchain will be able to interact with external blockchain networks like Ethereum, Bitcoin, etc which helps the sharing of information.
● A "third generation" blockchain: Aelf strives to provide a breakthrough in 3 areas: performance, resource segregation, and governance structure.
.