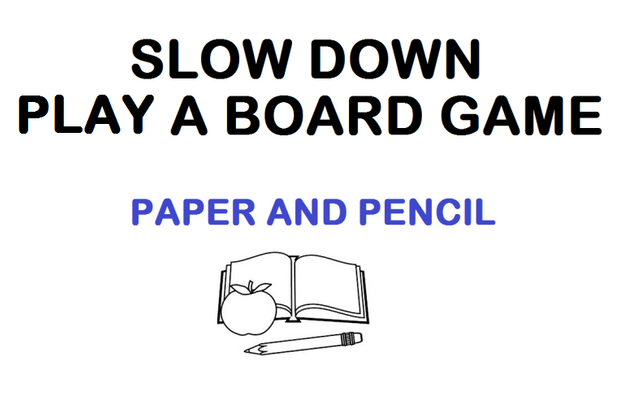 It's a fast pace world and people should prepare them self for it. Languages are all fill with acronyms and are fast pace. Don't fool yourself everything is about competition, so prepare yourselves for the competition. But remember everything is not about speed, not about zapping something as quickly as possible and not about a race to the finish. So what else do you need to prepare yourself and where can you get it? There will be more, later on where to get what you need to prepare.   
Everyone should ask them self what games have you played for more than ten years or more than twenty years. If there are games you have played for this length of time they are most likely classics or near classic game. There a lot to be learned from these old and classic games than just the enjoyment of playing them. Most of the time there is a lesson and a moral to be learned.  
Just take a look at the new Super Tic-tac-toe above, of course it a take on the old tic-tac-toe. The classic tic-tac-toe can be played anywhere with just pencil and paper. There is definitely one thing to learn from the classic tic-tac-toe. There is big value in being first sometime and that a moral within itself.   

  Now for what you need more of to prepare your
self for the fast pace world:  
  Play Board Games  
  @  


  View Steem memes For Steemians