This beautiful sandbar has quickly become one of the favorite places to get away most especially around summer. A peaceful paradise that seems a thousand of miles away from everywhere. It's like a dream world you can share with your loved ones, family and friends.
The beach gives such an earthly feeling as we sank our feet and feeling the sand beneath our toes looking at the serenity and beauty that lies in front of us. The place is a total paradise.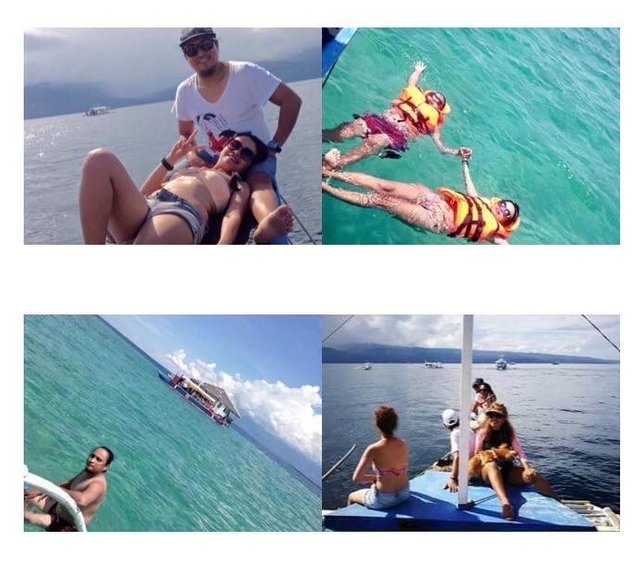 The Manjuyod Sandbar is geographically located in Manjuyod, Negros Oriental. It is situated in Tañon Strait and is in between the two islands Negros and Cebu.
For the beach goers and 'sun and sand' lovers to get there, you can take a Ceres Liner Bus in Barangay Calindagan in Dumaguete City. The rates ranges from 20 pesos for non-air-conditioned bus and 50 pesos for air-conditioned. When you get into Bais City, you can ask the tricycle driver to take you to Canibol Wharf or Capiñahan Wharf where you can rent a boat.
For a faster and smoother trip going there is via private van, which will cost around P1,500 or more. You can make arrangements with your hotel or resort and leave as early as 5am.
The usual tour will start from Capiñahan Wharf in South Bais Bay until you will reach Manjuyod Sandbar via outrigger boat within 15 minutes. It is a typical stop-over during Bais whale and dolphin watching before heading to the Manjuyod Sandbar where dolphin's would pass through in such particular time which is best seen at 6am to 10 am.
On the boat rates, there are no fixed rates for the boats going to Manjuyod Sandbar. If you are not booked with any Travel Agencies, travelers can hail one for about P2,500 to P5,000--the side trip to go dolphin watching is sometimes included.
You can watch these mammals performing their acrobatic moves as they leaped into the water. Dolphins shows up mostly in group as pod of dolphins shows up, you can just stay in the area and wait for other pods to show up and circle or swim alongside the boat which is one of the dolphins' inquisitive behavior at work. They are such sociable kind of animals like humans who likes to perform and amuse onlookers. These are spinner dolphins they surge out of the water and rise into the air.
In our case however, the dolphins were not leaping as high as we have seen them in pictures and videos. Our boatmen told us that these movement are done by the dolphins early in the morning – around 6AM.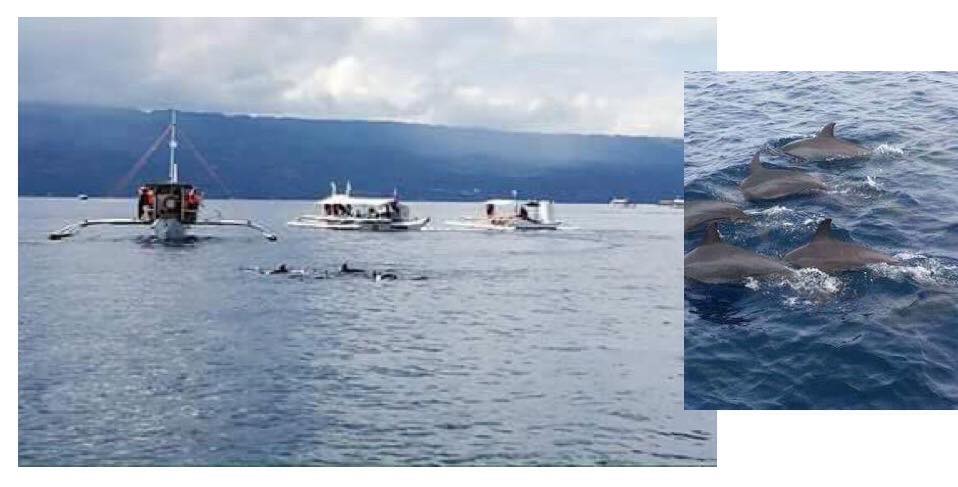 It is also highly advised to visit the sandbar early in the morning to catch its perfect appearance. However, the place is outstanding but there is no lush or outlandish resort or rest house found around the area.
But there's only simple and unadorned tall standing "nipa' or native cottages dotting the sandbar which can be use also for someone to stay at night. Nonetheless, the cottage offers a shade and a gorgeous tropical scene.
We are blessed and lucky enough to marvel and experience God's greatest grandeur and it's also our responsibility to preserve and take care of it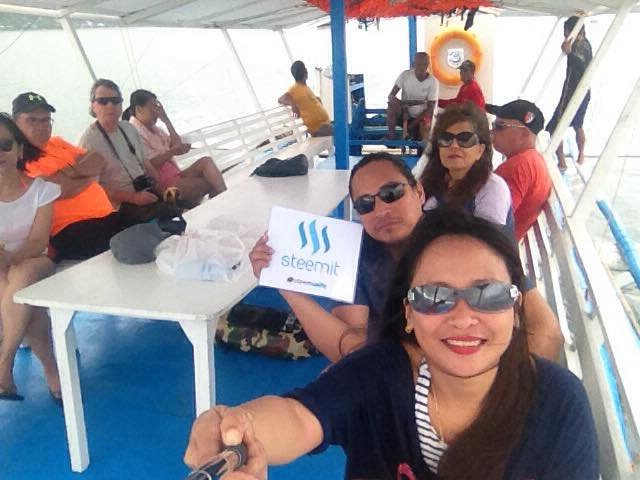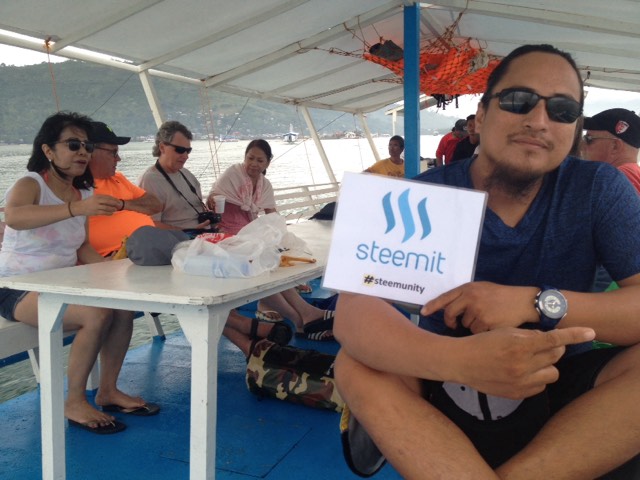 Our drive and motivation stays strong and remains intact because of our mentor @surpassinggoogle thank you so much sir for keep on pushing us to break limits and boundaries.
His been very supportive of our group (#SteemUnity) and other groups too. Please support him as a witness by voting him at https://steemit.com/~witnesses and type in "steemgigs" at the first search box.
If you want to give him witness voting decisions on your behalf, visit https://steemit.com/~witnesses again and type in "surpassinggoogle" in the second box as a proxy.
Others that are good: @beanz, @teamsteem, @good-karma, @busy.org, @esteemapp, @hr1, @arcange @bayanihan, @acidyo, @anomadsoul, @steemitph, @henry-grant and @paradise-found, also the many others who have visited My posts. Pls. support them too. I am grateful for that and for everyone who has helped me and my friends. Thank you very much.
## #steemunity

@bobiecayao
@eduard104
@stewart-suarez
@jhunfer888
@zenfernandez
@roxyladugal066
@flowlikewateral
@princeofsmile
@vergelricafort
@dumagueteinker
@fudgeebar-cadiz
@rachielabregonde
@werlin-abregonde
@ver-kiram
@steem-as-you-go
@steemingheart
@badboydre
@margaret79
@jaytropezado
@jerwin21
Looking forward for more individuals who would be interested in joining our movement