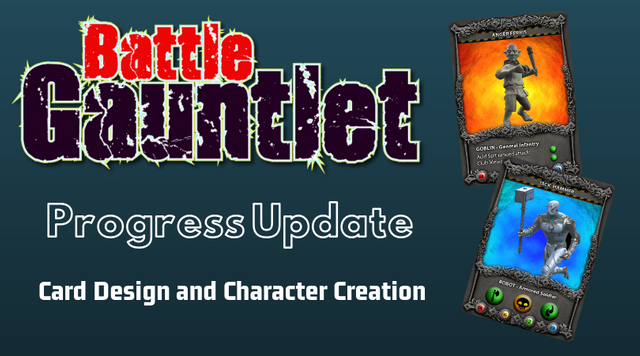 Greetings fellow Steemians and thank you for joining us for this Battle Gauntlet update. Even though the market might be in a bear state, dapp development is bullish from our perspective. We are continually striving to stay on the cutting-edge of technology as we work on developing a beautiful, well-crafted game called @battlegauntlet.
Some of you have heard of us before and some might not have. For those that haven't, Battle Gauntlet is a brand new collectible trading card game delivering a unique gaming experience that has never been witnessed before. Our development team has been hard at work behind the scenes to help move the vision forward and add value to the blockchain gaming arena.
This post serves as an update as we reflect on the past and also look ahead to 2019 and beyond. A lot of back-end coding work has been done over the past few months which will allow us to deliver a rich gaming experience for the masses. But, as you may be aware with new projects, there is always room for improvement which is why we would like your input.
Demo Time
---
What we would like to do now is show you a few of the cards that we have in mind at this time. These cards will give you an idea of what the game is beginning to look and feel like. Keep in mind that these are preliminary cards which are not currently set in stone.
So, without further ado, here are 3 cards which are a mock up of real cards that we will be creating. Once you reach the end of this post, we would appreciate constructive criticism you may have so we can improve upon them.
Anger Ferris
---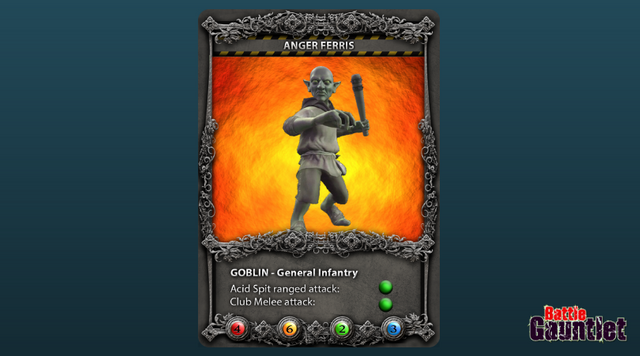 ---
Anger Ferris is a ferocious little goblin. Don't let his size fool you! As you can read in the card text, he has 2 attacks with ability levels at the bottom of the card. We're not sure why he's so angry but perhaps he didn't eat his Wheaties for breakfast.
Jack Hammer
---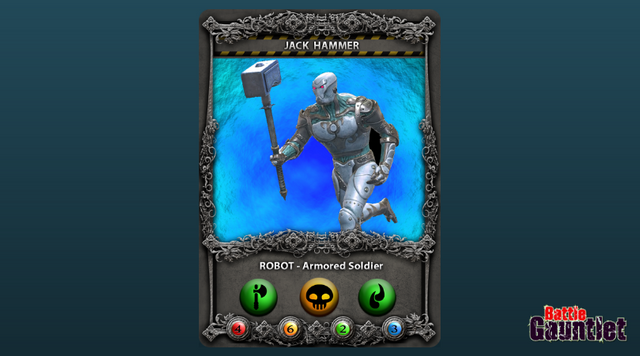 ---
Jack Hammer is the name we made up for this robot character which we are quite proud of. Get it...jackhammer? Ok you get it lol. He looks like a cross between both Thor and Ironman. The layout of this card is a bit different from Anger's as we are testing which design goes better with the monster cards.
Lord Ignis
---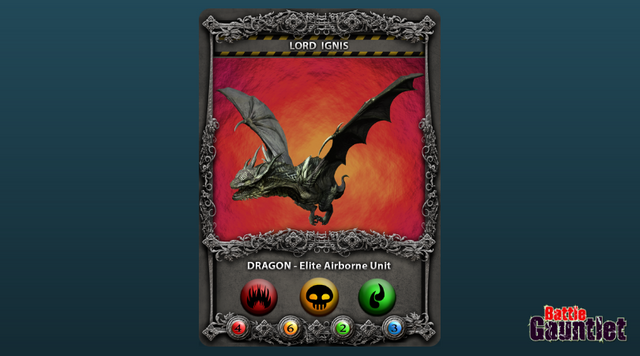 ---
Wouldn't it be cool to have this guy in your deck? Say hello to Lord Ignis, ruler of the skies. He is a dragon from the Elite Airborne Unit. Don't get him upset or he'll breathe his bad breath on your monsters causing them damage. Not really but he could. Perhaps he ate raw onions for lunch and didn't brush his teeth.

Calling All Card Designers and Character Developers
---
It takes one to reach a goal, it takes a team to accomplish a dream. We are looking for talented, hard-working individuals who have a strong interest in either card design (or design in general), or character creation / development.
Again, the 3 cards we displayed above are preliminary editions, meaning they are not complete. The finished product will come as a result of multiple people coming together to accomplish the dream.
This past year has been an interesting one for the blockchain and crypto industry. But, we fully believe that continual innovation and development in this space will prove more and more valuable as time progresses.
Details regarding card designers and character creators / developers will be shared inside of our Discord server. If you are reading this right now and have an interest in joining our team, please kindly join our Discord channel by visiting this link --> https://discord.gg/TUwt6nR.
A Bright Future Awaits
---
Needless to say, we are extremely excited to be working diligently on this game and on delivering a fun and engaging experience for players around the world. Each day that passes brings us closer and closer to completion. Right now it is too early to announce a release date but rest assured you will be among the first to know.
We fully expect 2019 to be a game-changing year ;) If you are not a designer or a character developer, we encourage you to leave general feedback below of how we can improve and what you would like to see come out of this project.
Community involvement is important to us and we appreciate your input at any capacity. Creating a game, just like a movie or television show, takes a lot of work from talent that spans multiple focus areas. As the old saying goes, team work makes the dream work :)
Please resteem this post to help spread the word about @battlegauntlet. See you in the next update and also inside our Discord.
-Ken @kenmelendez
The Battle Gauntlet Team