A game of great proportions
---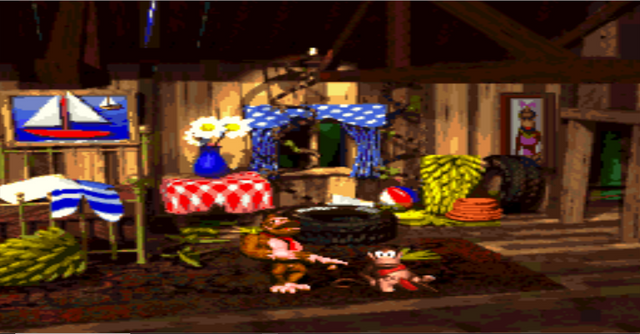 Even though the feeling isn't completely nostalgic due to no proper console or controllerss or old school CRT TV to play the game, I am able to thoroughly enjoy a game from my childhood that I have always loved over my life and always come back to, to continue completing it again and again. Would look much better having the original TV and console too!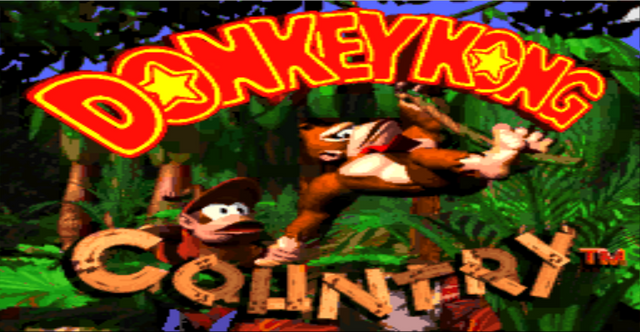 The game includes a variety of game elements that make it appealing to anyone who ever enjoyed playing it. Included are the atmosphere of a fresh platformer that is different to Mario in some aspects while bringing originality, a variety of levels and areas those levels are in, enemies are wacky and comedic for some while others are a little more normal, plus the characters of the good guys in the Donkey Kong world.
Blackout level where the lights will come off and on for short durations, adding some difficulty when going over platforms with death to come if you fell, or watching out for enemies getting you while it is pitch black.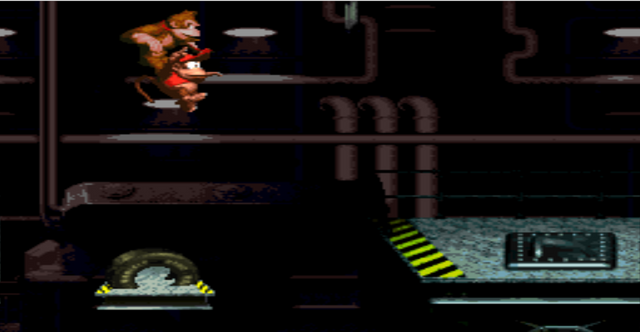 The newest area after completing the last area. Not too much more to complete before the game is finished, minus collecting everything as well which I am yet to do.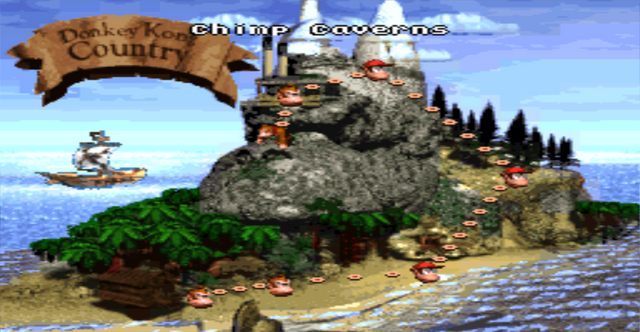 Another great addition is the choice of music for the levels, areas before you start a stage and everything throughout is so fitting, captivating and memorable which when I hear it again, I feel it like I did when I was younger.
One of the bosses in the game later on. It tips out enemies that get harder the more you kill them, until you have beaten the boss. Definitely a different design but a cool one, having a drum tipping out the enemies for you to face!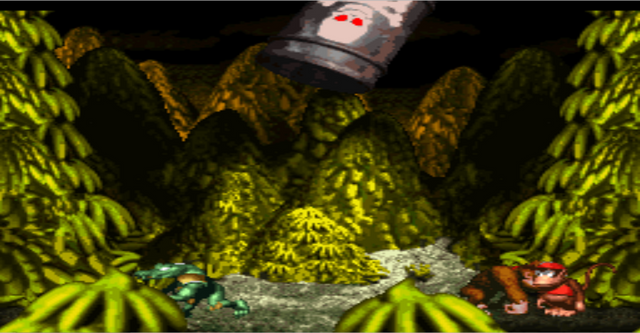 One of the annoying enemies throughout the water levels is the Croctopus, you can't kill them or I haven't tried in a long time, so I think you can't anyway. They will chase you in the designated zone they are allowed.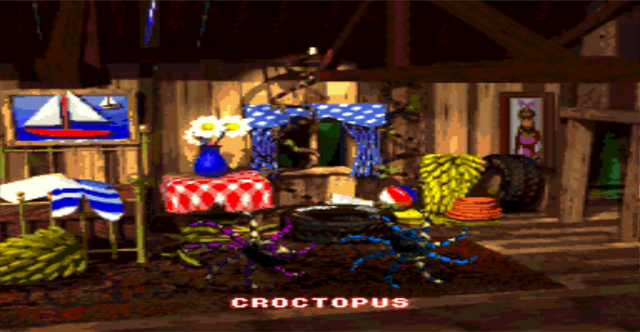 Getting to the end after you have finished the game, you get to your banana horde which is a reward for a job well done. Happiness sets in knowing you have gotten through all the tough enemies and stages, the atmospheric game called Donkey Kong Country which to me was one of the best games I have ever played from an era of the greatest consoles. Then came Diddy's Kong Quest in which my love for the game was amplified so much, but that will be kept for another time as I have just started playing it again.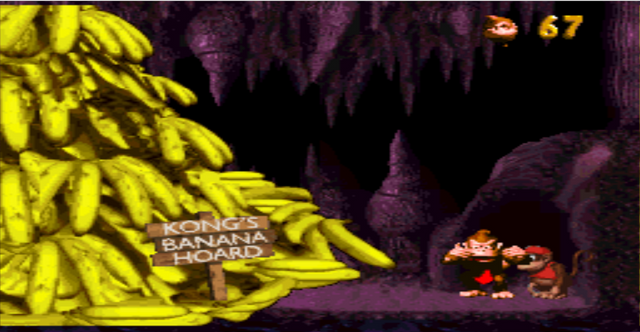 ---
Join the OPGaming community or BattleGames community to find great gaming content and like-minded gamers at the OPGaming Discord & BattleGames Discord