Kobold Mining Expedition - 30.07.2019- I love second places ;)
Hello.
Recently I did not have much time for tournaments or simply missed them, but today I try my luck in Kobold Mining Expedition tournament. It's a novice league competition, its really hard to play in this rank, because I play in much higher leagues on a daily basis. It paid off 😉 I took (drums)... second place, so my standard, favorite place 😁 In final I lost with @deathcloud, very good player, congratulations to him👏He beat me 3:1.
For the second place I got, and here's a new one, - 800 DEC. It's nice that there are prizes in this token now.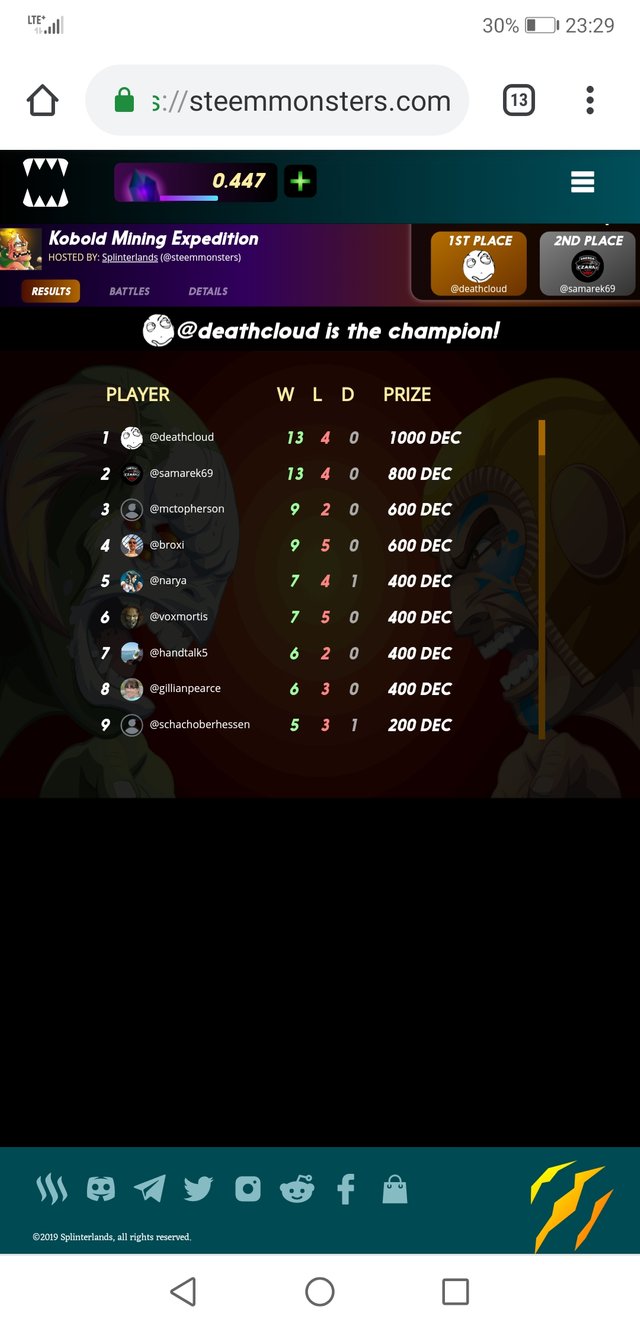 See You all on battlefield 😉
PS. Guilds are live, so be proud members and fight for Your guilds💪