Have you heard, @archdruid? The list of every new and popular game on Steam is back + 1 SBI giveaway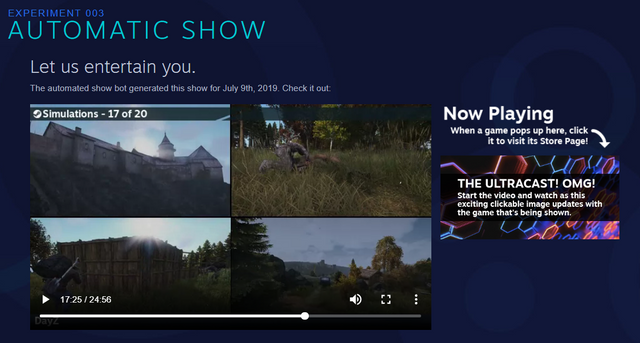 Many months ago, I was trying to keep up and post a compilation with every relevant Steam game recently released (that means 20+ titles everyday on average), skimming through every page, latest user reviews, developer presentation and even it's community discussions.
This allowed me to list everything you, as a traditional gamer, would like to know about the gaming world. All you had to do was go through a video with those games' existing trailers, their names and links to them in the video description.
That was until @archdruid's admin @enjar attacked me, calling me a plagiarizer (someone who claims they own the rights to something they don't own, which I never did) and banned me from their Discord. Exactly the same shit @qurator's moderators @brumest and @ewkaw put me through. But I disgress.
Now you get to enjoy pretty much the very same thing I was doing, except with a better presentation by Valve itself on AUTOMATIC SHOW, which automatically generates... Guess what... A compilation with every relevant Steam game recently released!
Are you going to accuse Valve of plagiarism too, @enjar? No, right? Shithead... inb4 someone says Valve owns the rights of every fucking game, no they don't
---
Comment whatever you want to run for a sbi share.