Coup d'état by way of an 'Pseudo Impeachment'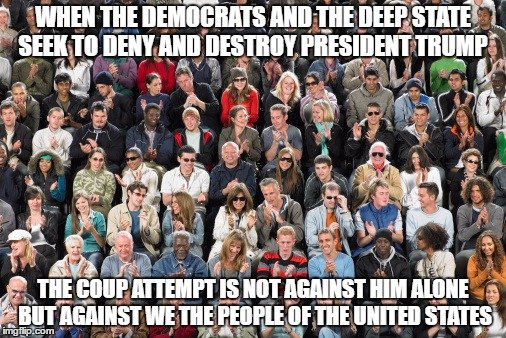 When the legacy of the doomed American Republic is compiled, the treason of the Deep State will be known as an imperial operative against the citizens of what was once a great nation. The latest desperate betrayal by the Democrat Congress to proclaim separate committee investigations into accusations against President Trump is no formal impeachment. Without a vote by the entire House, the hype is pure political street theater.
Notwithstanding, with Pelosi's compliance with the demented progressive squad, the virtual silence in the defense of Trump by the RINO Republicans is so deafening that you would not know that there is any difference among careerist politicians. Add into the mix the bureaucrats, technocrats and the revolving door opportunists, has a net result of globalists traitors serving the commands of the Shadow Corporatist dictates.