How Does Steemit Reputation Work? - Ultimate Guide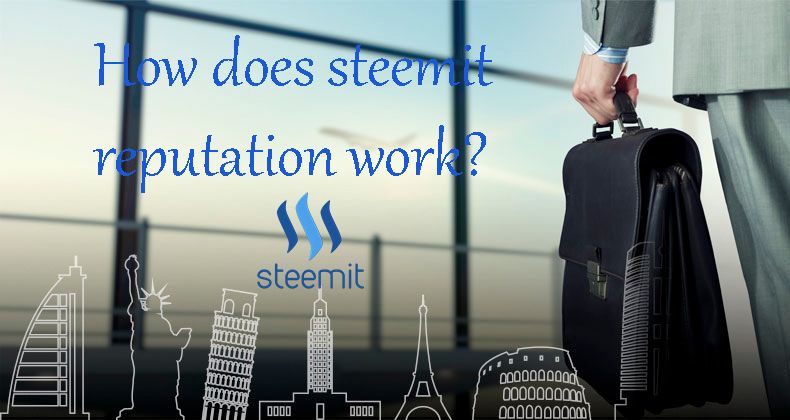 Reputation scores are how people get to know where you are in regards to how trustworthy you are. And the level of respect people has for you. High reputation scores are perceived to have quality content. It also determines your privileges within the system. As you gain more reputation, the system learns to trust you. Reputation is an important factor to determine your success on Steemit. Here's how it work.
---
---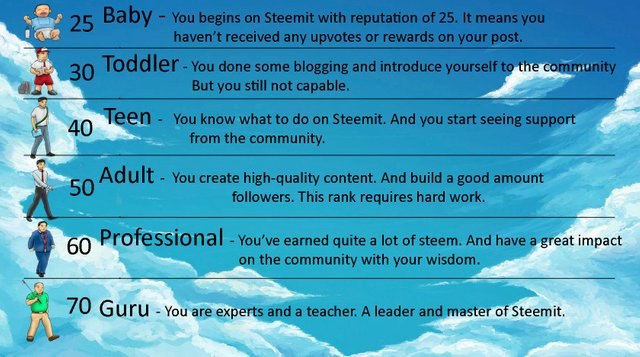 You Starts at Level 25

Everybody when they first joined Steemit starts out with a reputation score of 25. It is up to the users to increase or decrease it. And Yes, you can also get a negative reputation.
How to Increase your reputation

The only ways to increase your reputation score is by upvotes you get on your content, posts, and comments.
Post high-quality content.
Post comments more frequently.
Build and increase the number of followers.
Take time to choose the right title.
---
Reputation depends only on your content

Buying Steem or having a lot Steem Power does not increase reputation. Your reputation score will only depend on the number of upvotes you get from your posts on Steemit. Always post and comment with quality content so that you are going to get recognized and users will likely to upvote you.
---
You can get a Negative reputation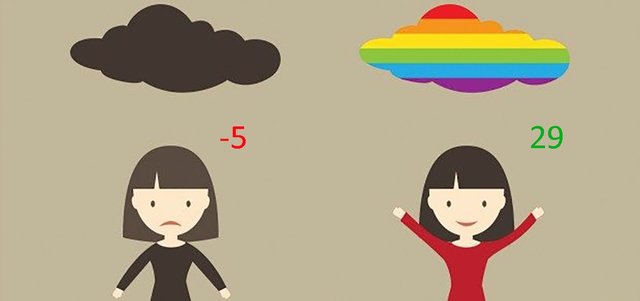 Downvotes or get flags from someone who has a high reputation can decrease your scores to zero or even to a negative. If you put out bad content. Your content could get flagged, meaning downvoted and that will cause your reputation to decrease. These are the things that might get you flagged like spamming posts, harassing, misleading tags and copyrighted material. You don't want this because all your posts would become hidden, and no one would able to see them.
---
There's Limitations of Downvote/Flags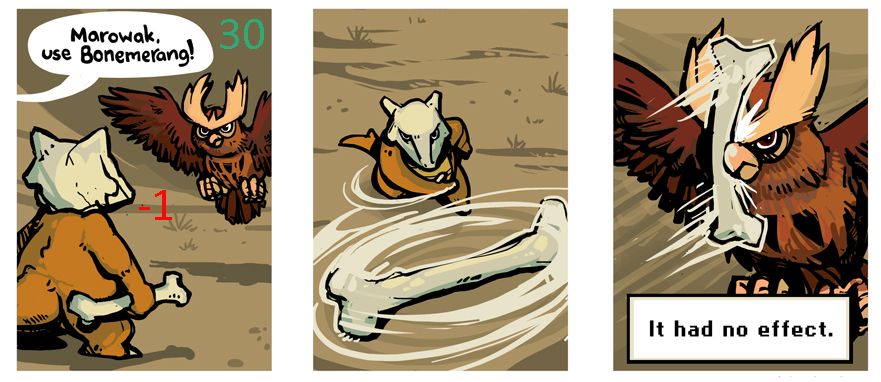 We know upvotes increase reputation and flags decrease reputation score but there are some limitations. One of it is a user with a lower reputation cannot affect users with a higher reputation than them. They can upvote or downvote and these can affect payout rewards and even zero them. But will not affect reputation score. Only users with a higher reputation than you can affect your score. Negative reputation users cannot affect reputation score of other users.
---
Gaining level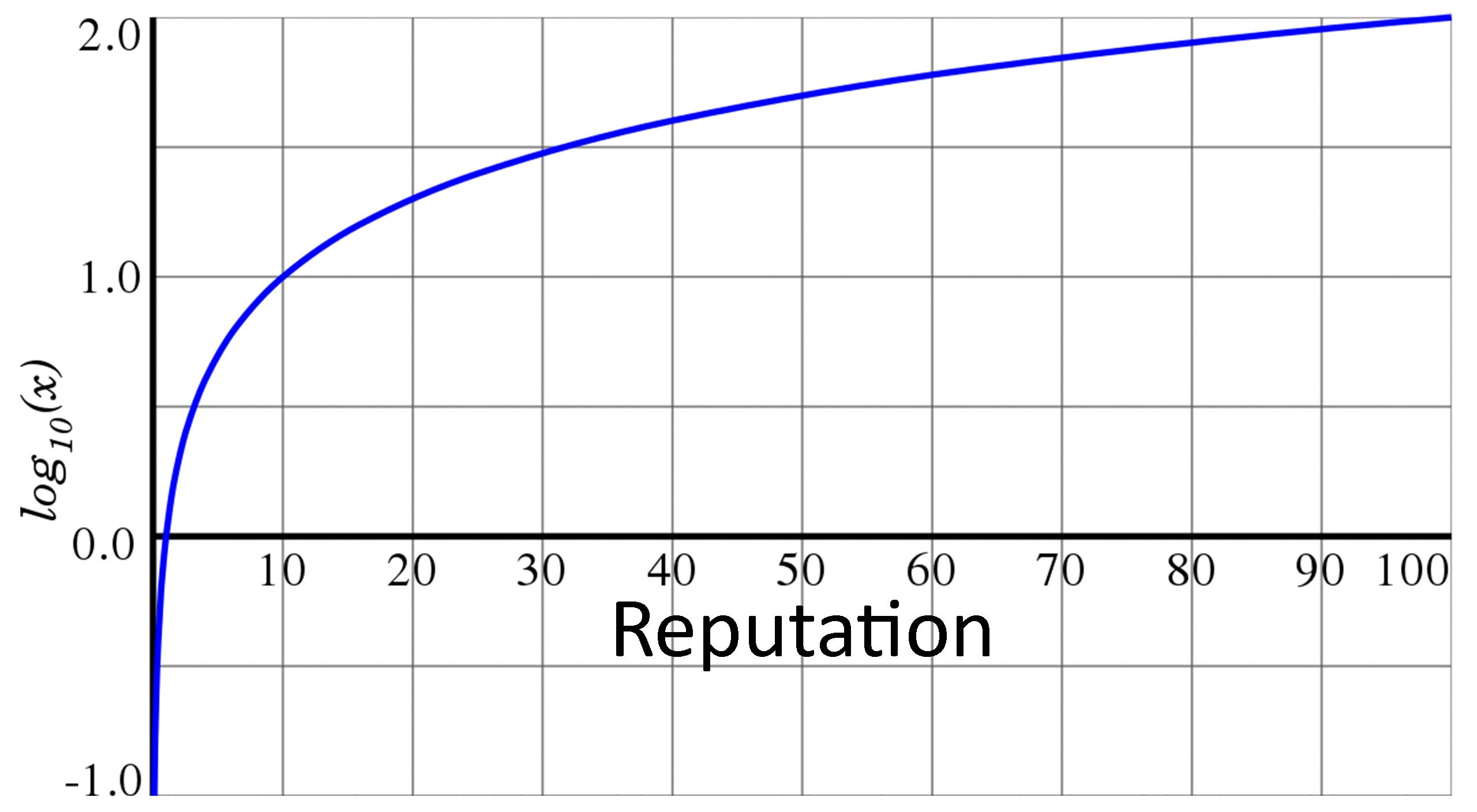 Steemit reputation points are calculated using the log base 10 functions. It is easy to increase your reputation score at the beginning, but the higher your reputations get, the harder it is to increase your score. It is about 10x harder from 1 point to the next. A level 50 reputation is 10x stronger than a 49 reputation. And a -5 reputation is 10x weaker than a -4 reputation.
Where to see your actual score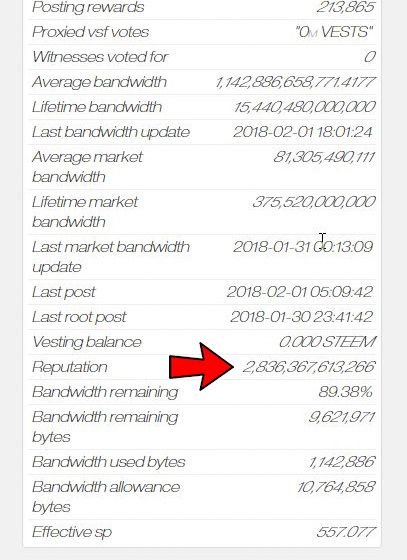 There is 2 kind of score, simplified and raw score. The one on your Steemit profile which is 25 when you start is not the actual value stored in the Steem blockchain, It's only a simplified reputation score. You reputation score are actual values in big number instead of a simple two digit reputation score. Your scores can be found on https://steemd.com/@username.
Use the log base 10 of the score
Subtract 9
Multiply by 9
Add 25
Round down to the nearest integer

Let's do some math
My reputation is 56 let's use that as example
2836367613266 is my raw reputation number
Calculate the log base 10 of the raw score from your steemd.com/@username.
LOG base 10 of 2836367613266 = 12.4527625178
Subtract 9 from this number. 12.4527625178 – 9 = 3.4527625178
Multiply this number by 9. 3.4527625178 x 9 = 31.0748626602
Add 25 to this number. 31.0748626602 + 25 = 56.0748626602
Once I get this number (56.0748626602) I round down and my reputation score = 56.
The score of 2836367613266 becomes a simplified score of 56.
---
Steemit Reputation Score Table
Here's a score table to check how many point needed for the next level.
Your raw reputation scores can be found on
https://steemd.com/@username
Take out the word username and your username.