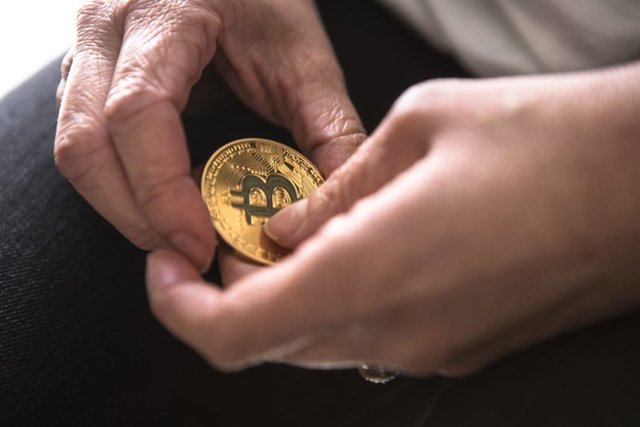 I'm sure you have heard friends, relatives or coworkers mention XRP — and you may have been left wondering "what is XRP." This article will give you a basic understanding of what XRP is.
Real Use of XRP
As can be seen in the video below; Brad Garlinghouse, the CEO of Ripple has stated
"Today, if you wanted to send $10,000 to London right now — the fastest way to do this would be to drive to Newark or JFK and fly it there."
Check it out
Ripple is trying to solve this problem by providing banks with their xRapid, xCurrent and xVia software.
By using xRapid, banks can source liquidity with XRP and do away with pre-funded nostro accounts.
look
Though it may seem like XRP is only useful for banks, you and I can also buy XRP and send XRP to one another.
Uphold and Bitstamp will allow you to buy XRP directly using your bank account. Be aware, these apps/ websites may or may not be available in your country due to U.S laws.
Replacing Pre-Funded Nostro Accounts
Pre-funded nostro accounts require banks all around the world to have all different currencies to complete transactions.
In contrast, if these banks were to use XRP as a bridge asset, they would only have to hold XRP.
Here's an image to show you the savings banks gain by utilizing the XRP token with Ripplenet for transactions.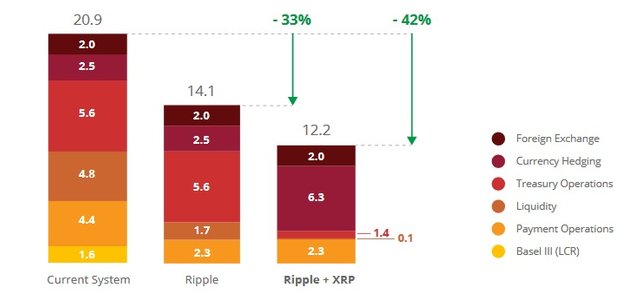 Transactions are Cheaper and Faster with XRP
XRP transactions are settled in seconds and require only a single XRP wallet address for sending payments.

XRP is the Cheapest and Fastest Option for Cross-Border Payments
Check out how TechCrunch Founder Michael Arrington sent $50 million in XRP — costing him only 30 cents.
Transaction fees are calculated using this formula:
base_fee_xrp × load_factor
For more information about XRP transaction fees visit Ripple Docs - Transaction Cost.
How Much is XRP Worth
At the time of writing this article, XRP is worth $0.29. Visit coinmarketcap.com/currencies/ripple to check the current price of XRP.
What Does Ripple Have to do with XRP?
To put it simple, 100 billion XRP tokens were pre-mined — and 61 billion of those tokens were given to the Ripple company.
Thus leaving 39 billion XRP tokens to be freely traded on cryptocurrency exchanges.
What is Ripple
To clarify, Wikipedia states: Ripple is a real-time gross settlement system, currency exchange and remittance network created by Ripple Labs Inc.
For fear that you may be confused after hearing people refer to XRP as "Ripple," I'll give you a breakdown of the different between the two.
Ripple's Involvement with XRP
XRP was created in 2004 and Ripple was established in 2012. It's important to note XRP was given to Ripple, not created by Ripple.
In order to give a better understanding, Ripple uses XRP to provide liquidity in their xRapid technology. I'll go over what xRapid is later on in this article.
Although Ripple was given 61 billion XRP tokens, 55 billion of those tokens were placed in multiple escrow accounts.
In addition, these escrow accounts are located on the ledger itself. Ripple's consensus ledger controls the release of the XRP stored in these accounts.
As shown below, here's a diagram of what the Ripple consensus ledger looks like.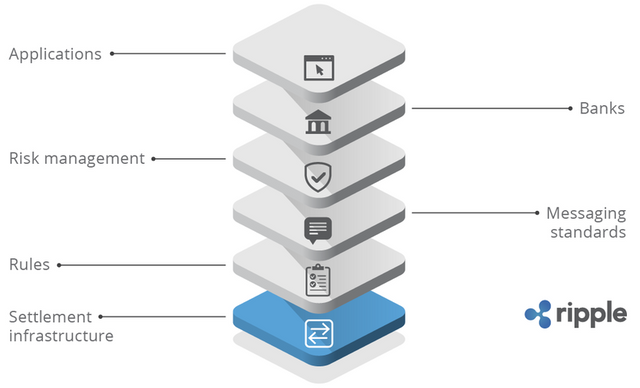 To put it another way, Ripple doesn't have access to the 55 billion tokens held in escrow.
xRapid, xCurrent and xVia
xWhat? These are the different technologies Ripple offers.
To give you a better explanation watch this detailed video explanation of how Ripple's technologies work together to process transactions.
xRapid (Source Liquidity)
In detail, xRapid is used by payment providers to minimize liquidity costs while improving customer experience.
Specifically, xRapid lowers the capital requirements for liquidity in emerging markets.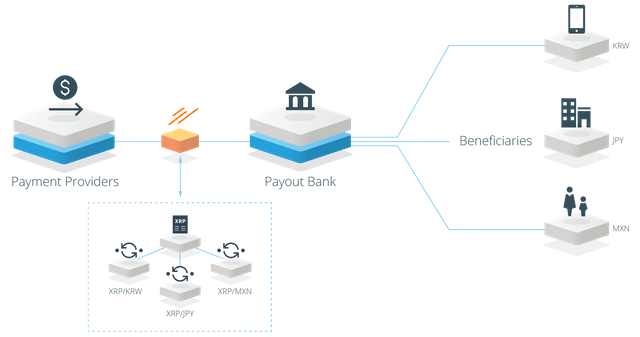 Read more about xRapid at ripple.com.
xCurrent (Payment Processor)
Equally important, xCurrent enables banks to settle cross-border payments instantly while providing end-to-end tracking.

Read more about xCurrent at ripple.com.
xVia (Payment Sender)
In contrast, xVia allows payment providers and banks a way to send payments across different networks using one standard interface.
Afterall, who doesn't love consistency?
Equally important, there is no installation required, just a simple API to send payments through RippleNet.

Read more about xVia at ripple.com.
How To Buy XRP
In the event that you want to buy XRP, start by downloading the Uphold app or visiting the uphold.com website. Once there, signup, create an account and verify your identity.
Once verified you'll be able to create a new XRP card and link your bank account to buy XRP directly.
I wrote a step-by-step article to help you buy XRP quickly and easily — Buy XRP Quickly and Easily with This Simple Guide.
Conclusion
By now you should have a pretty solid understanding of what XRP is and what XRP is used for — along with what the company Ripple has to do with XRP.
To summarize, XRP is a payment protocol and cryptocurrency used by Ripple for processing lightning fast cross-border transactions.
---
Posted from my blog with SteemPress : https://xrpontop.com/what-is-xrp/
---