This is the system we now operate under. There are many posts and videos out there about the banking system and how corrupt it is. It is why I will not rehash it in great detail.
There was a time in the western countries where the idea was to do well in school to get a good job. This meant that one would live a pretty good life. Work hard, get married, raise a family, and retire. Oh how it was all romanticized.
We might have seen a time when that path was viable. But no more. Today, work provides no insulation against poverty.
A recent report by the Fed concluded that 40% of Americans cannot come up with $400 for an emergency expense. This is an improvement over 2013 when that number was over 50%.
https://www.theguardian.com/business/2018/may/22/federal-reserve-emergency-expense-economic-survey
David Graeber wrote an article in 2013 that talked about "bullshit" jobs. It was his theory that most of the jobs created in the last 20 years fall into this category. They provide no fulfillment to the worker and really do not contribute to society. Over the last 4 years, he continued this study which evolved into a book.
https://www.wired.co.uk/article/bullshit-jobs-david-graeber-review
Bernie Sanders proposed a jobs guarantee program. Someone needs to inform Bernie that it is already in place. There is no guarantee but we are adept at creating meaningless jobs just so people get a check.
The challenge is nobody is going to pay decent money for jobs of this sort. There is no reason to put out high wages for something that is garbage to start with.
Yesterday, we posted an article about how automation is really going to sweep through creating technological unemployment. We are seeing the first moves of job destruction outside the blue collar realm. A great deal of research, as an example, is being automated. This means those who do legal, financial, and industry-specific research are finding their jobs placed in jeopardy. Paralegals and market analysts are feeling this pinch already. So are junior attorneys who once used the legal research area to get their feet wet.
https://www.americanbar.org/publications/youraba/2015/october-2015/5-questions-on-automation.html
It is no secret that wages are flat in the first world nations. This is revealed in most studies that look at the last two decades. Automation is the cause of this too. While many jobs were not automated out, the threat of automation allowed employers to suppress wages. This is why increase minimum wage laws and unions negotiating better deals seems to have an adverse effect. Higher wages actually give incentive to corporations to automate jobs.
So people are stuck accepting the pay offered.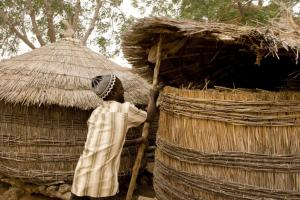 Many seem to cling to the belief that poverty is a result of being stupid, lazy, or a drunk. We all know there are people who fit into that mode. There are also people who are extremely reckless financially. When we see a statistic as large as 40%, however, that leads us to conclude there is something systemically wrong.
We need to embrace the situation as it is. The new reality is that for tens of millions of Americans, work is no defense against poverty. Millions with jobs still cannot provide for the basic necessities. A study by the United Way revealed another astonishing figure of how many Americans cannot pay all their bills each month.
All this is happening with an unemployment rate of under 4%.
Do you agree with us that something is wrong with this picture?
With an economy, so we are told, that is on fire, how come so many are in such dire circumstances?
Our conclusion is that it is nothing more than a mirage. The illusion that work is something that people do to avoid poverty is still in effect. We believe this will not be the case over the next 5 years. People are going to realize that automation is going to crush the ideal that people have in their minds. Corporations are going to keep automating out people. There is no way to deny this.
What is really upsetting is the speed which it is going to happen. We never saw technological progress occurring at the rate it is. This is only speeding up.
If work is no longer a defense against poverty, then what is the answer?
Forcing companies to pay more is not going to be effective since they will only automate at a faster pace. Providing guaranteed jobs like Bernie proposed makes little sense since having people show up to a place they do not want to be is what we have anyway. We do not believe more people spending time doing meaningless works is productive either.
Our view is giving people the safety net of a basic income is the most viable approach at this time. This does not disincentivize people or penalize them for working. It only provides people with more options.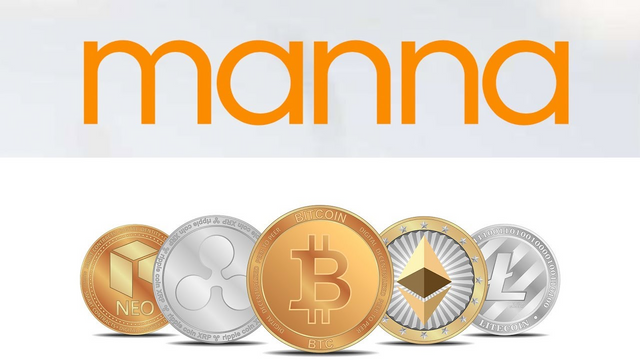 Since the government is going to take years of discussion once they even start (which is probably years away), we feel the Manna project is needed right now. Automation is not slowing down to discuss things. It is moving forward at record pace. People are going to be blind-sided in large numbers. There needs to be something else in place to assist those who are affect.
You can support us by going to https://www.mannabase.com and signing up for the weekly distribution. Amassing tokens at this point will help later in the year when we implement the giving program. There will be plenty of organizations and individuals in need that you can donate your manna to.