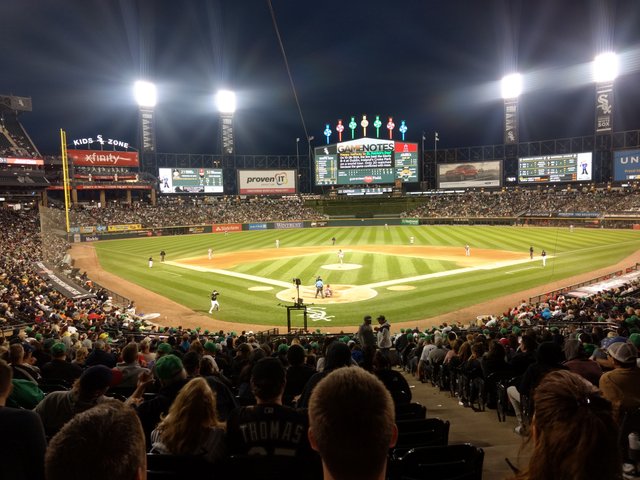 Tonight I was in Chicago at Guaranteed Rate Field (apparently this is what they're now calling Comiskey; #ridiculous) watching the Angels trounce the White Sox. Trout was himself and went 5 for 5 with 2 HRs, which was a sight to behold.
It was halfway to St. Patrick's Day, so there was lots of Irish music, green beer, and men in kilts.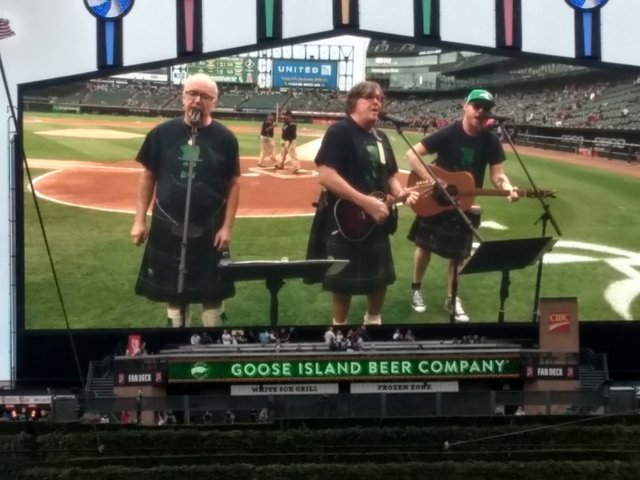 In other news, I ate an Italian beef sandwich and some deep fried pickles. Here's some other various shots of the experience.