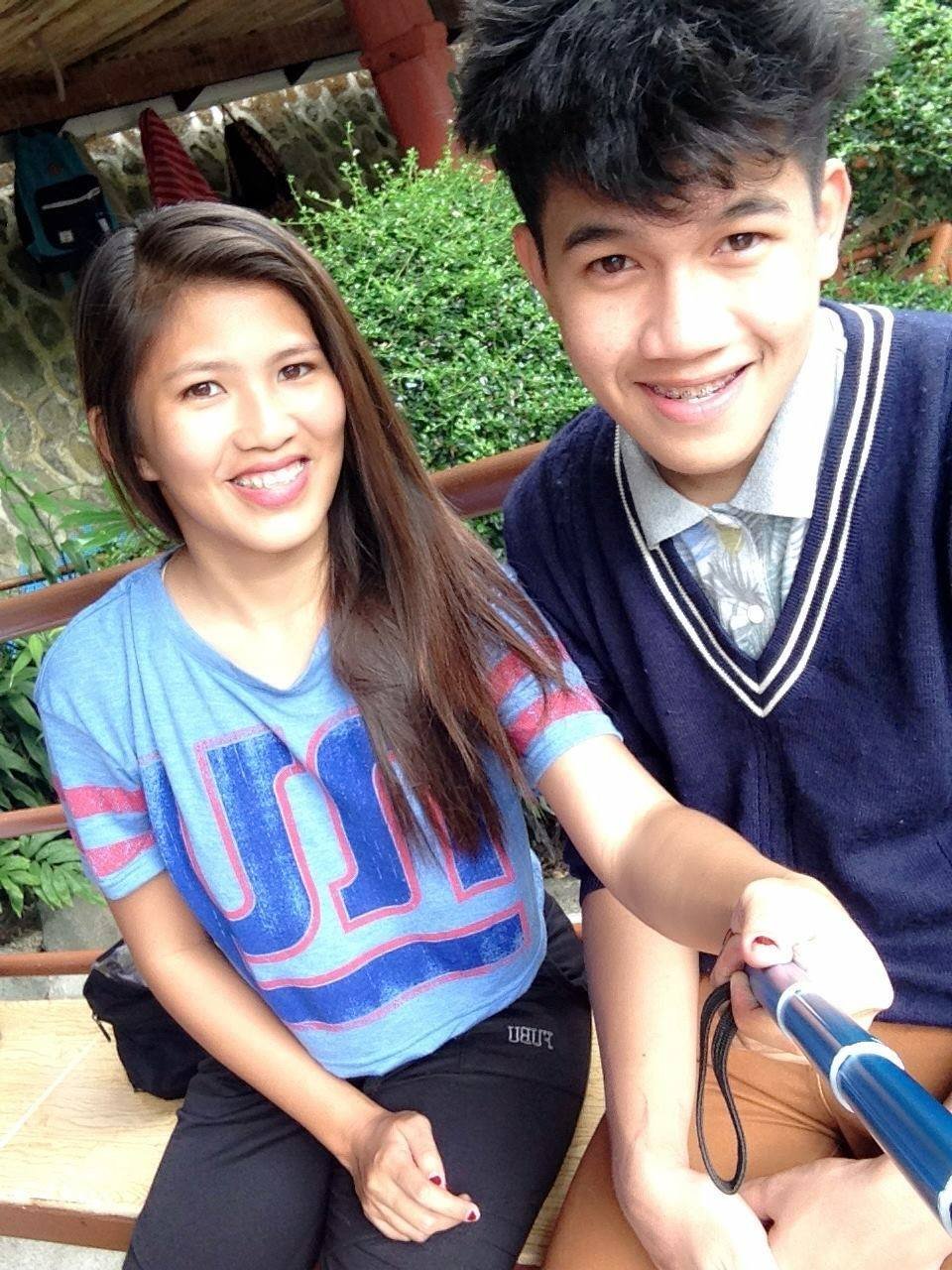 UPDATE: We just found our kids. Mia's brothers house is under water. Parent's house interior totaled. Alexa went to the hospital but no one is hurt. It was the only place with electricity to charge her phone. We talked to her at 7:36 a.m.
Alexa, Gian, his girlfriend, Yeza, and their newborn baby were alone at Yeza's house. They thought they were going to die. Scared and young, they used the remaining battery power of their cell phones to shine the light on their newborn baby.
Alexa's boyfriend, Rap Rap, returned to the house and transported Alexa to the hospital to charge her phone. Everyone is safe. No one is hurt. Of course we are crying...from relief and happiness.
Mia's brother lost his house. Her parents lost their farm and all their farm animals. The interior of their home was destroyed. But that's just stuff (besides the animals). We are so happy everyone is alive.
It's coincidental this time last year on almost the same day, October 23rd instead of October 20, I prepared to die with my family in the world's largest hurricane ever recorded in human history.
Hurricane Katrina was scheduled to sit over Puerto Vallarta, Mexico for a few hours. It was predicted that no one would live. We only received a few drops of rain.
This was the day I first told Mia I loved her. I published that story less than one month ago on Steemit. You will find the link to that story below.
Thanks Steemit friends and fans and critics. Thanks for your continued support. Big hugs. Big love. I wished I could hug you all. Upvotes and donations are still needed. 100 percent of the rewards this post earns will be sent to the Philippines.
This is the original story with all the UPDATES at the end:
HELP! My son and daughter pictured above are unaccounted for after a super-typhoon
Many of you know me from the stories I have published on Steemit. You may not know in eleven years as an activist and humanitarian, I have completely self-financed all my operations and have asked for donations on only two occasions.
The first occasion was six years ago when law enforcement retaliated on my family by raiding our home and arresting us multiple times. Because of the severe retaliation and death threats, I was forced to flee the United States. I discussed these incidents on Steemit in these two articles:
Police Report: Barry Cooper is an "unsuitable parent for not believing in church and teaching his kids to distrust the government." - Former Narc Turned Humanitarian - A Life Series by Barry Cooper
Taunting cops, FBI orders disruption, wife jailed, I remained at large, arrested at State Capitol... never cuss the Texas Rangers -Former Narc Turned Humanitarian - A Life Series by Barry Cooper
The second time I asked for donations was when I was a refugee in Brazil. Although I fled the United States, I never stopped freeing drug war prisoners. I worked to free Mr. Wilson who had served half of his thirty-year prison sentence for possessing marijuana seeds and had fifteen years remaining.
I needed quick cash to fly a Texas lawyer to a hearing that would free Mr. Wilson. I reduced the price of my Lifetime Arrest Insurance Certificates from $1500 to $25 and within a few hours, I had enough money to purchase the ticket. Mr. Wilson remains free today. I will publish that story next on Steemit.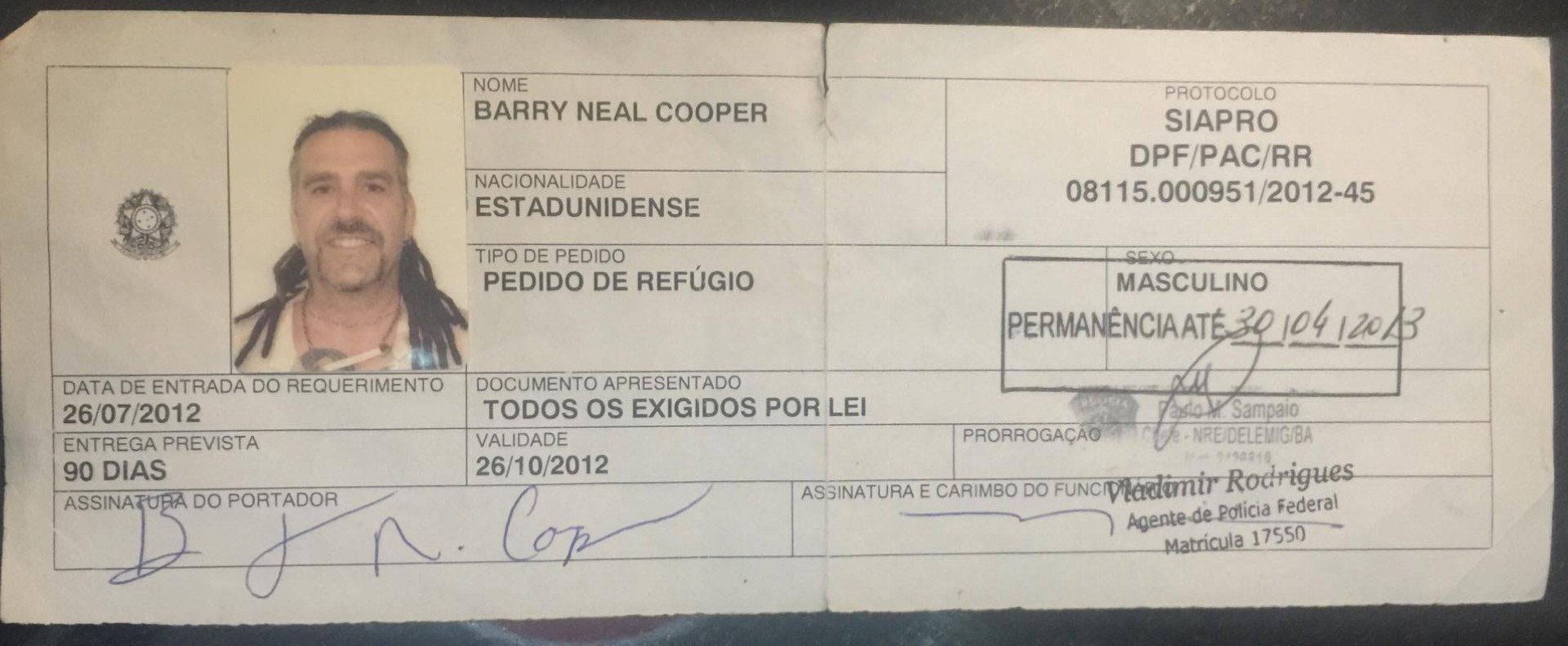 Brazilian refugee card issued to me after fleeing the United States.
This is only the third instance I have asked for donations. 100% of the rewards this post earns and 100% of all your donations will be sent to my wife's family. They need to rebuild her brother's home. They also need money for other expenses storms of this nature cause. I will post the receipts here to prove all of your donations were sent to them.
Please help us by doing any or all of these five calls to action:
1. UPVOTE this post.
2. If you personally know a Steem Whale or Steem Dolphin, contact them and ask to give.
3. Donate Steem using the donate link below.
4. Resteem this post.
5. If by some miracle you know of Gian and Alexa Madrid's whereabouts, please contact me. (I cannot explain how much it hurt to type that sentence.)

Donate Button by Emerge
paypal.me/KelsieCooper
We feel helpless. All we know to do is ask you for help. We are grateful for your love and support. We can't say "thank you" enough.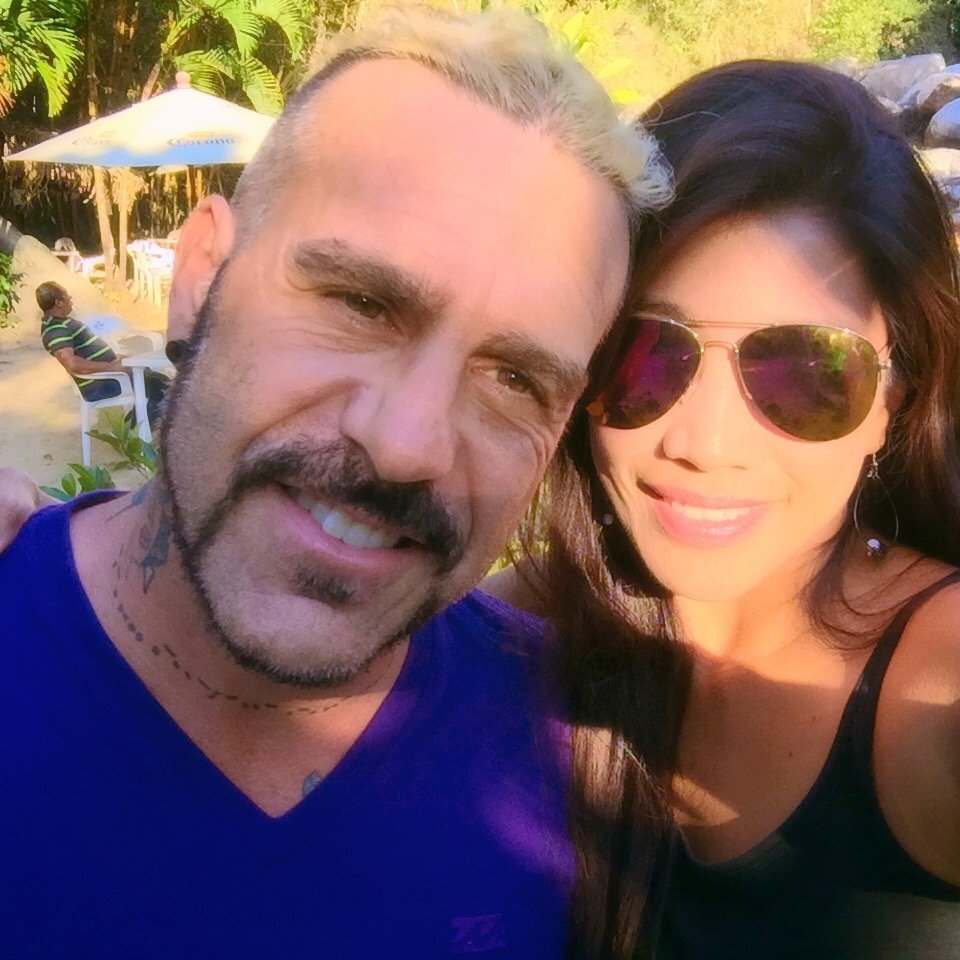 Gian and Alexa's mother and their new father
UPDATE: It's 4:02 a.m. Central which means it's 5:00 p.m. in the Philippines. Gian's phone is ringing but there is no answer. It was not ringing earlier. According to everything I have researched online, there have been no deaths reported in their city. The storm is over. Can't sleep. Fingers crossed. Feeling hopeful.
UPDATE: It's 4:08 a.m. We just heard from Mia's parents. Mia's family weathered the storm in their basement so nobody is hurt. All their farm animals are dead. Their house is still standing but the typhoon ripped through the interior of the home. Everything is destroyed.
UPDATE: It's 7:14 a.m. and still haven't heard from our kids. The entire Madrid family is hunting for them now that the storm has passed. Thanks for all the wonderful support. Your votes and the messages are encouraging.
A receipt showing your Steem donations plus rewards were sent to the Philippines. We are sending money each week so the Steempower earned will be converted later and sent as well. Thanks so much everyone: