Meet Barin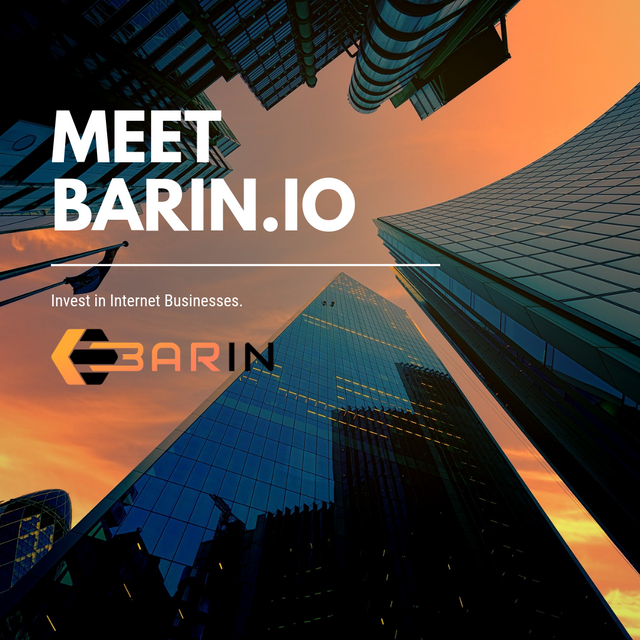 ✔️Each active Internet user had the idea that advertising has captured all media space at least once. Before watching a video on youtube - watch the pre-roll, if you google the services of a designer, be ready to observe supposedly random thematic offers for a week or two.
❓There is no running away from advertisements, but what if you will start receiving an extra income from it in the amount of 20%, 25% or even 30% per annum? Marketing doesn't seem so annoying and interfering, does it?
‼️What we offer is a real share of the profit from advertising in the media space without efforts or diving into a new sphere and time-consuming. A team of professionals that have studied this sphere thoroughly and continues their development since 2008 will take care of everything for you.
✅Every day we review hundreds of sites, analyze their financial performance as well as technical part than we buy those ones that have passed our selection. The main criteria for the purchase is an ability bringing from 50% profit per annum in a year. This is precisely the yield that we will pay you half of the money earned from, the other half we will invest in the further service development.
‼️The investing is conducted by purchasing the #BIT token. Payments will occur with relation to the size of your investment. Another important point is that BIT tokens would be placed for buying and selling on various #cryptocurrency exchanges so that your income would also grow due to the BIT price growth.
Barin.io has been presented in the most popular social networks where you can hang out with community, ask your questions and follow the company development⬇️
Telegram👉🏼https://t.me/BarinEng
Facebook👉🏼 https://www.facebook.com/Barin-2228034257235536
Twitter👉🏼 https://twitter.com/barin_io
LinkedIn👉🏼 https://www.linkedin.com/in/barin-io-0378aa167/
Steem👉🏼 https://steemit.com/@barinblog
Reddit👉🏼 https://www.reddit.com/r/barin_io