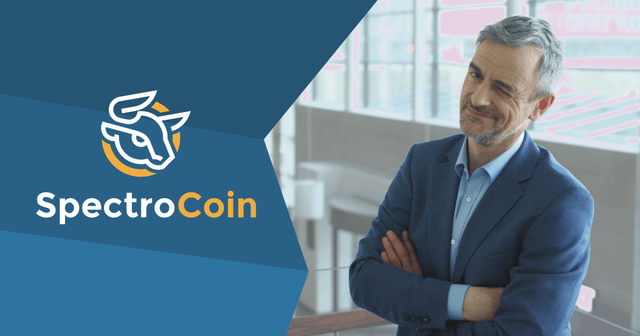 In previous article we have seen the merits of BNK tokens. In this article, we will review the process of purchasing BNK tokens and withdrawal of cryptocurrency via Spectrocoin.
In order to purchase Bankera tokens (BNK), you will need to register with Spectrocoin.
Spectrocoin Services
Spectrocoin offers exchange and multiple cryptocurrency e-wallet service.
Some key points are:
1. Instant exchange using funds
2. Supported in more than 150 countries
3. Supports more than 30 currencies
4. Offers more than +20 deposit and withdrawal methods including debit cards, banks transfer and cash.
5. Offers Spectrocoin prepaid card
6. Mobile supported wallet

Spectrocoin Review
Spectrocoin has been definitely one of the most difficult service providers to review. Searching for reviews on Spectrocoin can be confusing as there are plenty of comments out there, positive as well as negative.
Hence, I have decided to look into Spectrocoin myself, in the context of Bankera ICO and how it will aid to achieve portfolio growth. To do so it is important to understand how it works, for example, how to register, how to purchase BNK or how to withdraw ETH received as a commission of net transaction.
Let's look into it in more detail.
Registration
Registration with Spectrocoin is very simple, user friendly and fast.
In order to register with Spectrocoin, all a user needs to is:
Input Email address
Password
Retype password
Read and Check Terms and Conditions
Click on Sign up
Click on a link sent in the confirmation Email
Attempt to log in using credentials.
Log in by entering authentication key sent via Email.
Step 1-5: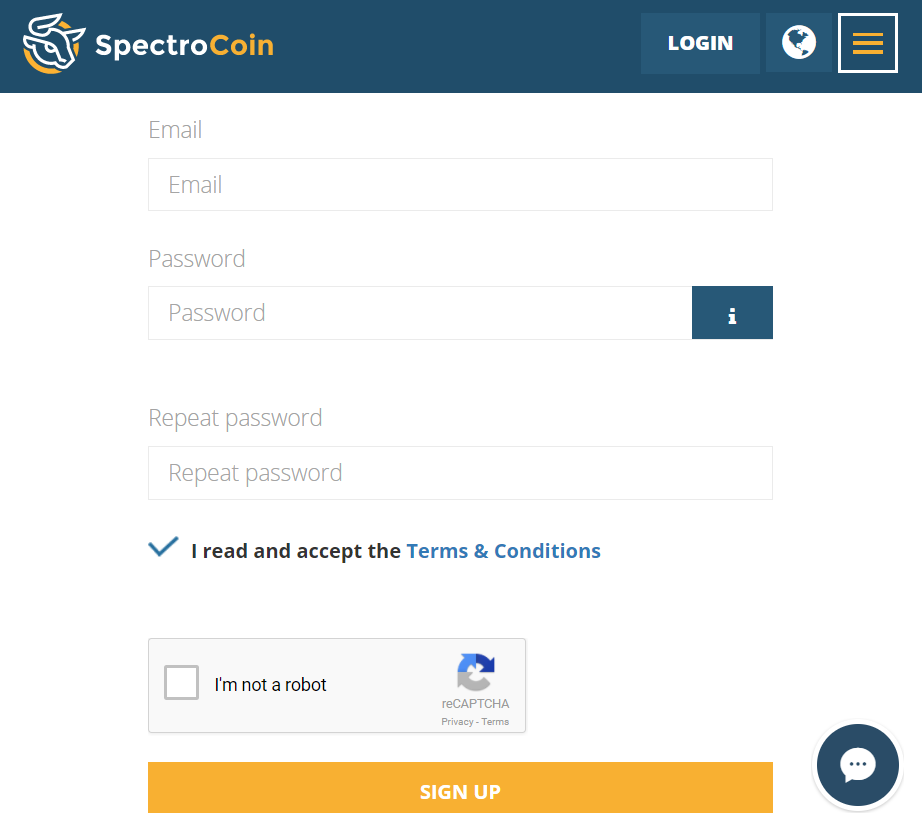 Step 6: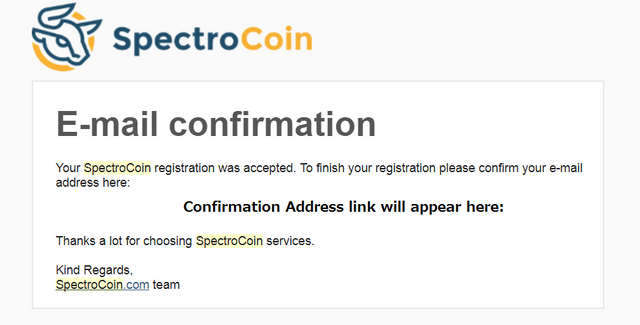 Step 8:


After sccessfully logging in, you now officially have Spectrocoin wallet.
Deposit in Spectrocoin
After creating your Spectrocoin account, in order to purchase Bankera tokens, you would need to deposit some funds. There are 2 ways to deposit funds.
1st: Via FIAT currency.
In order to deposit funds with FIAT currency, first of all you will need to verify your account.
To do so go to your account settings and find a tab "verification". If you have difficulties finding how to verify your account, please contact support.
Once you have completed verifying your account, you will have a variety of options of how to deposit funds to Spectrocoin.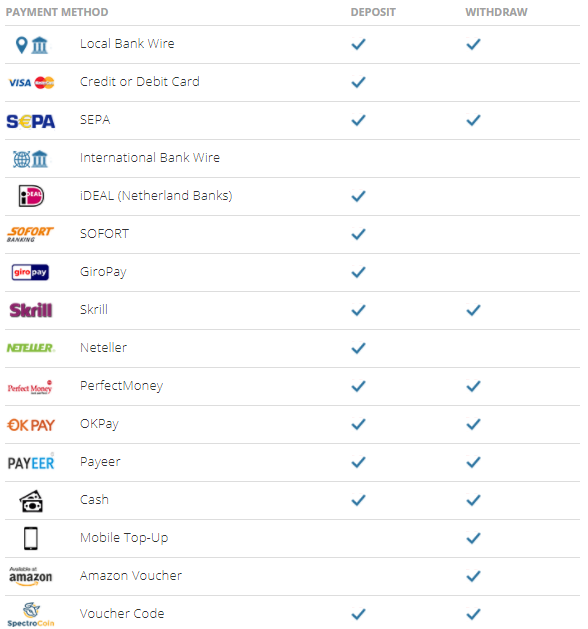 2nd: Via Cryptocurrency
One of the fastest and and easiest ways to deposit funds to Spectrocoin is via deposit of cryptocurrency.
In order to deposit, simply select the "Deposit" icon, select the cryptocurrency and follow the instructions.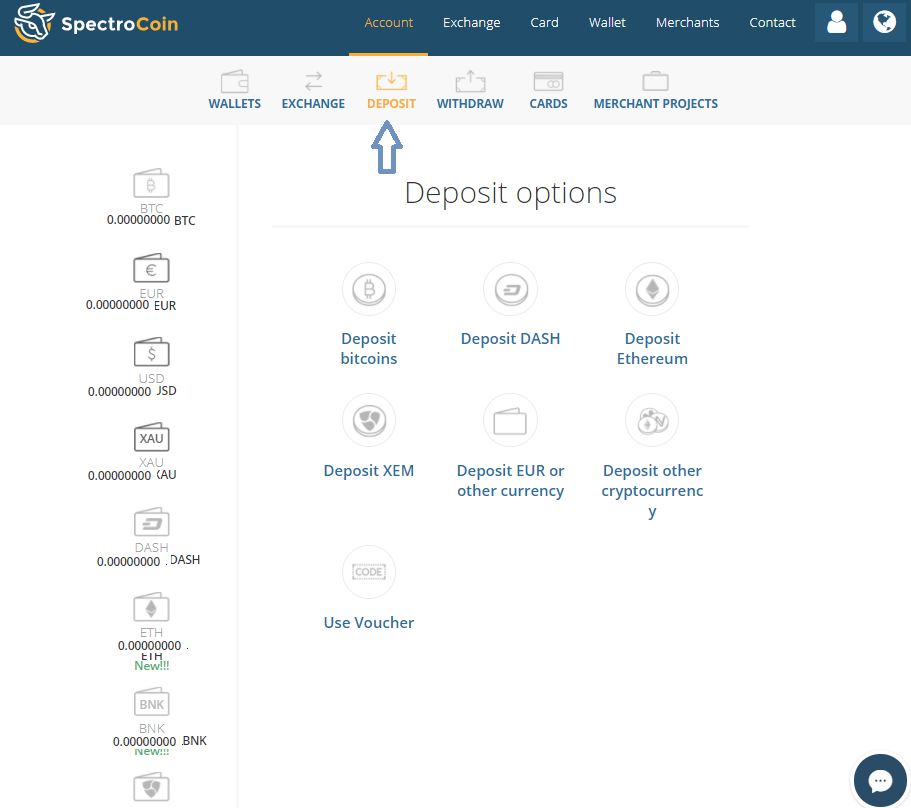 There are several currencies you can select from

Once you have selected a currency of your choice, follow the instructions: select the currency, input address and quantity to receive from your other wallets, and any other requirements requested.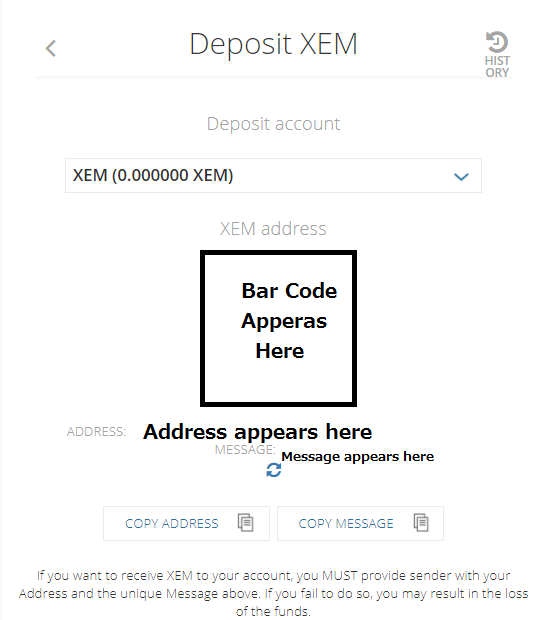 Once you have successfully transferred funds, and transaction is confirmed, your funds will appear on your account.
Here is an example of how a successful ETH transaction is displayed in your Spectrocoin account.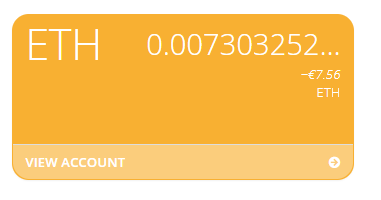 Purchasing of Bankera
Once you have funds into your account, let's finally purchase some BNK tokens.
Users can purchase BNK tokens by Selecting BNK tokens under Exchange tab.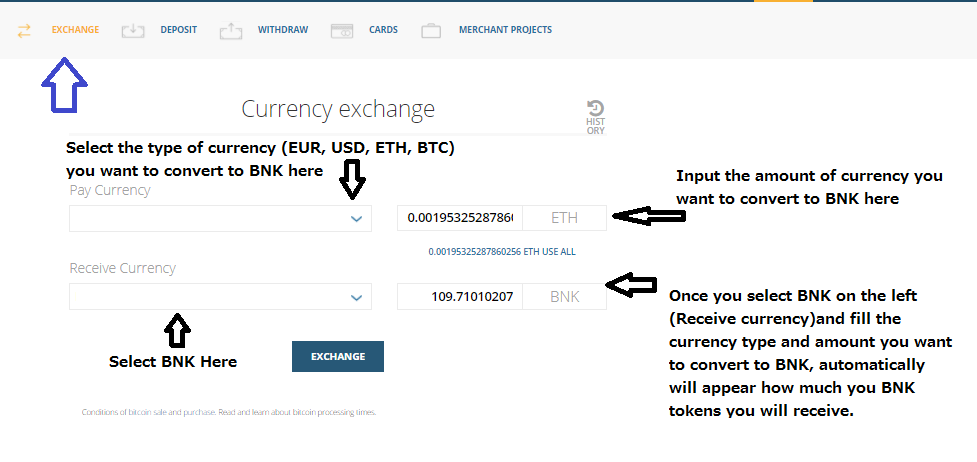 Once you input the data, you will be sent to a page to confirm your transaction.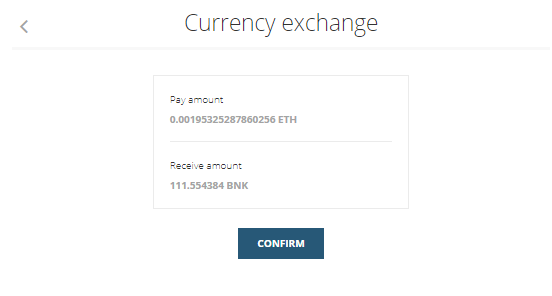 Once you confirm your transaction, you will be sent to a page confirming your request completion.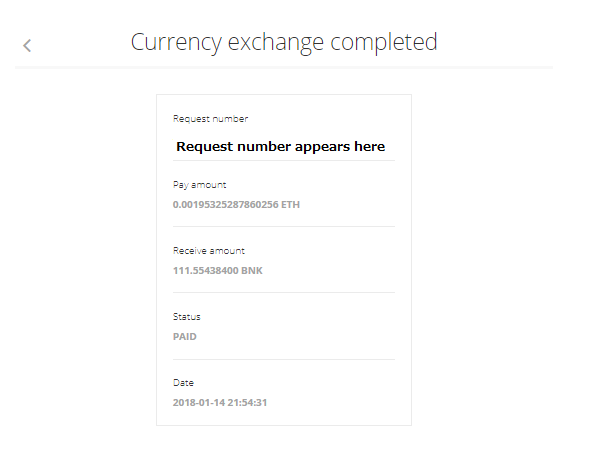 In this example shown on the image, 111 BNK were purchased.
You will be able to check the total of your BNK tokens in your Spectrocoin account. You can also check the transaction in your exchange history to trace your purchases.

BNK purchase strategy
Token holders will be receiving share of net transaction revenue on a weekly basis. These ETH or NEM that user receive can be converted to BNK. The more BNK, the more net share a user receives.
If you are serious about the project and the tokens, and feel comfortable enough to participate to the ICO, one of the strategies is to reinvest these net share revenue back to BNK tokens.

Withdraw
While these BNK tokens cannot be exchanged during the ICO, there is something else that can be withdrawn: Net Transaction Revenue earned via this token.
For the purpose of this review, I have decided to withdraw ETH using Spectrocoin.
In order to withdraw ETH, simply click on the withdraw button: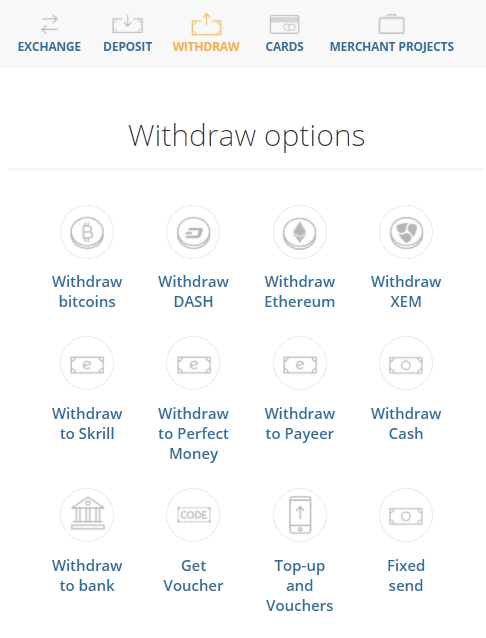 Follow the instructions on the screen.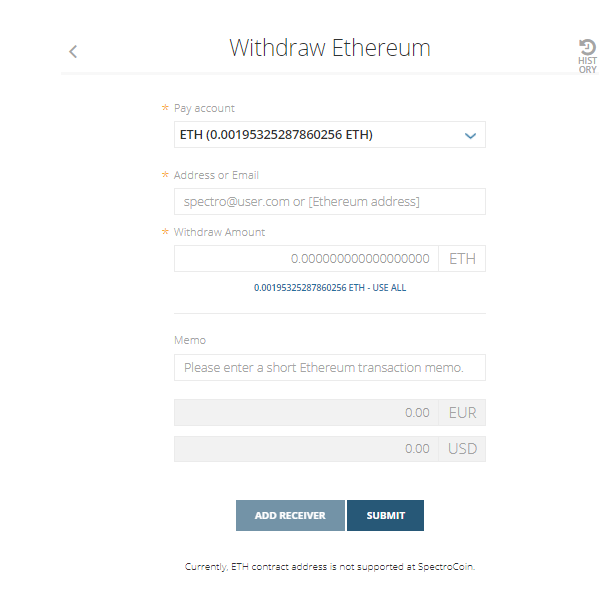 Once you input the data, submit your withdraw request.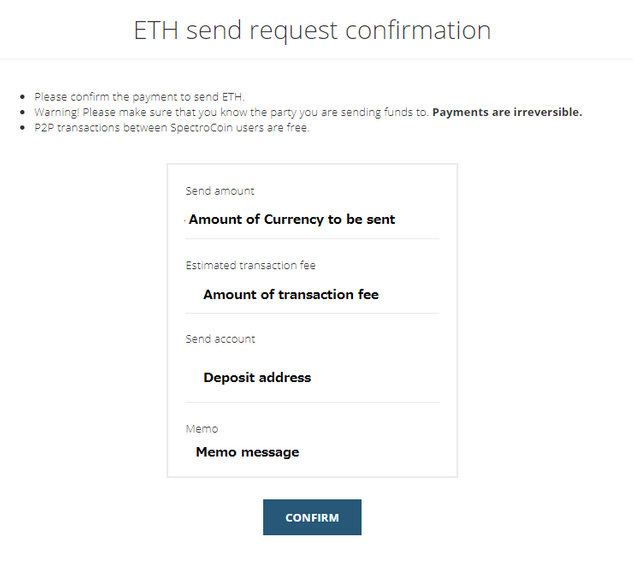 Once you confirm the details, an Email with authentication key will be sent.
Input the numbers provided on the screen and confirm.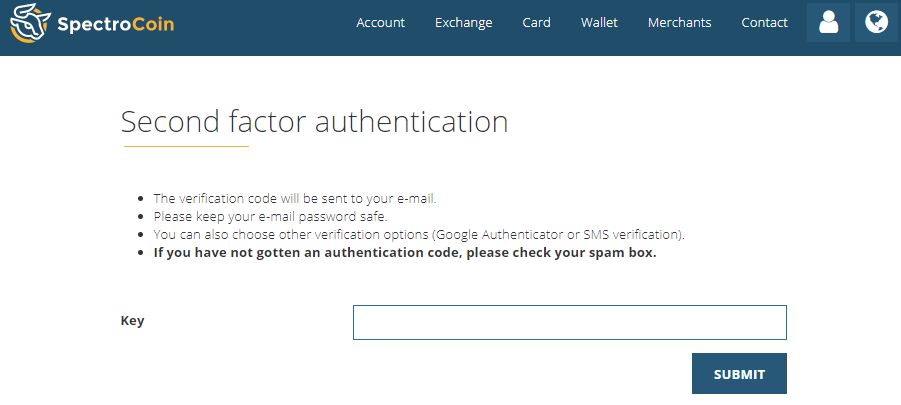 Once you have gone through the process, you should received a confirmation notice.

.
P2P Transaction
One of the key elements and advantages that Spectrocoin holds is the P2P transaction feature.
This feature allows Spectrocoin users to transact any supported cryptocurrencies between each others accounts without the transaction cost.

Spectrocoin has two locations co-jointly developing the ICO.
One is the Business development department (Spectro Finance Ltd) located in United Kingdom, London, 78 York Street.
The other one is the key of the ICO, the product development department (UAB Spectro Finance) located in Lithuania.
The regulation of cryptocurrencies in Lithuania is quite restrictive. The Bank of Lithuania has issued the following press release: "Financial market participants should not engage in the sale of virtual currencies, provide conditions for customers to pay in payment instruments issued by them (e.g. debit or credit cards, etc.), execute any operations in virtual currencies, and also engage in their exchange or similar activities." They also provided the following statement: "... should not link their services to virtual currencies and create an impression that such services are supervised and subject to the same security standards as those applicable to financial services are."
In other words, all BNK token holders should be aware of these regulations in Lithuania and monitor the situation periodically because this may (or may not) affect Bankera's performance and future strategies and ultimately - your investments. However on the other hand, Bankera has very strong individuals in their team that could potentially change the way Lithuania view the cryptocurrencies. We will look into this in my next and final article on Bankera ICO.
I am not a professional financial adviser. If you find this article interesting and want to participate on the ICO, please participate on your own risk and decision. I am not promoting this ICO nor related or work for Bankera or SpectroCoin, and merely providing a review on the ICO. In case you decide to participate I will not be responsible for any loss or damage incurred. Make sure to participate in ICO in moderation and never invest on more than you can afford.
Hope you enjoyed this post and please feel free to comment.
Below you can find more information.
Bankera Site: https://bankera.com/
Bankera White Paper: https://bankera.com/Bankera_whitepaper.pdf
Bankera Blog: https://blog.bankera.com
Spectrocoin: https://spectrocoin.com