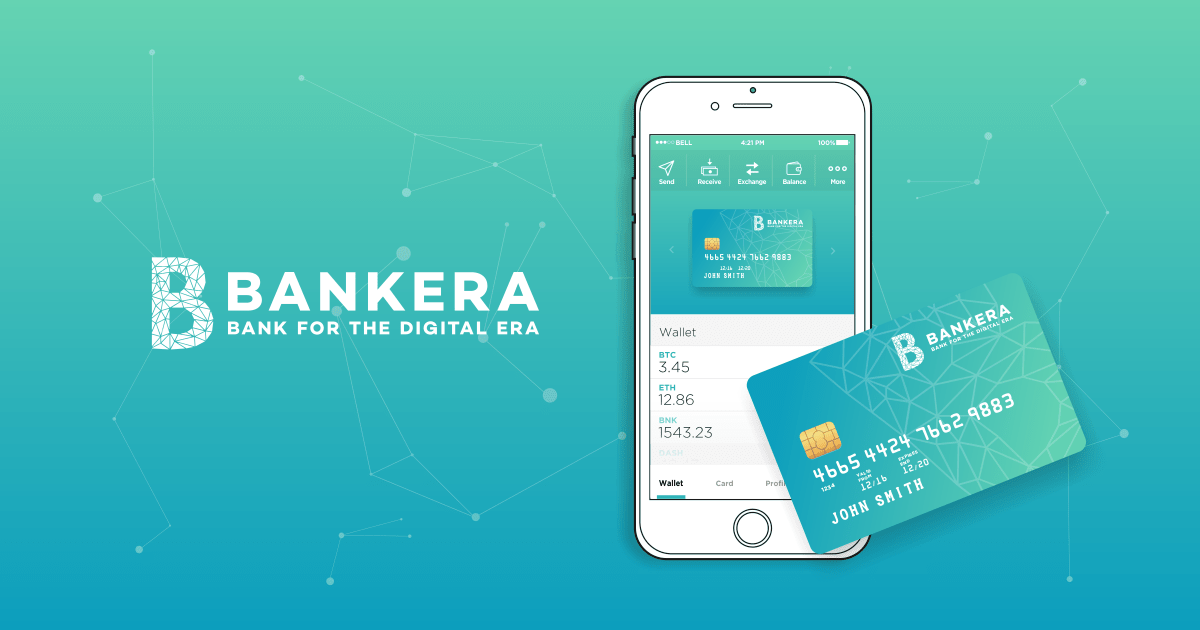 Banking ICO BANKERA
Happy late new year wishes to all you Crypto-People (Cryptonians!) and wish you the very best luck for the new year 2018!
Welcoming the new year, I have made a especial edition where I will be positing in several languages. (English, Spanish, Japanese and Russian) So please make sure to check these articles in your language preference!
The ICO that I would like to introduce is called Bankera. You may have heard this ICO and similar to my previous posts its an Banking ICO. The assessment of Bankera has been, one of the most difficult one to do since there are so many factors to consider. However, despite of all, Bankera holds an early history in its development and a strong community support from the crypto-community.
Including the vision, ICO token structure, team and time line, I have decided to look into this ICO from an open perspective.
I am not pro-banking nor pro-centralization and I hope readers see that I am not necessary enforcing the ideology of cryptocurrency banking either. However, I believe, in the world of crypto-currencies and the emerge of a "new kind of banking system" is inevitable.
I am not a professional financial adviser. Investment in ICOs involves a high degree of risk. If you find the context interesting, please participate on your own risk and responsibility. I am not a member or related to Bankera or Spectrocoin operations.
I will be posting 4 articles. The articles include my own personal review and analysis and calculations, so appreciate if you leave any comments to hold discussions and comments. (Any comments, or any point out of mistakes in my calculations are welcome!)
1. Overall view on Bankera ICO
2. Details of ICO Token Structure+ Merits of Bankera tokens
3. How to purchase Tokens
4. The team and the project time line and overall view
Without delaying any further, let's look into this Bankera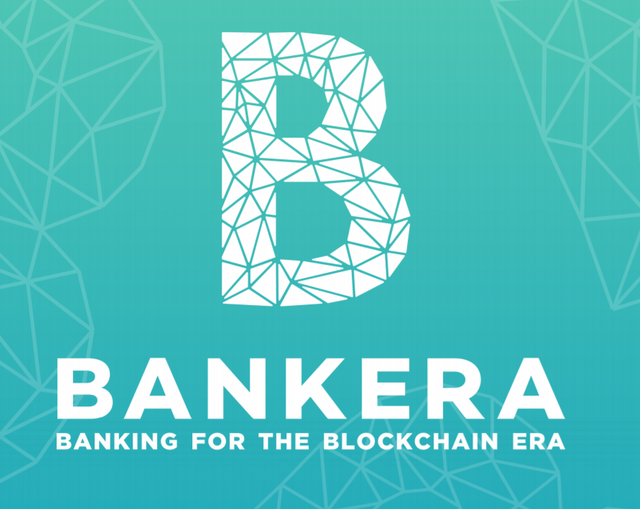 So What is Bankera?
Bankera is a bank for the block chain era. Many crypto start up focuses on a niche market. This is evident in many arising ICOs capturing a segment of audiences. While focusing on the niche market and many currencies arises, those opening new currencies also face the difficulty of enjoying the growth of economic scale in the revolutionary financial services. Bankera differentiates from many of the ICOs as it is not a start-up to begin with, and Bankera plans to achieve the growth of scale to offer traditional and emerging banking products in a technology driven Blockchain era environment.In other words, it may have the potential to become one of the most promising one stop shop for all banking and cryptocurrency trades.
Here is a Video that their team has made:
Bankera Vision
Bankera's focus is to build a bank for the blockchain era, which eventually will become a one-stop store for all financial services. Such service operation includes payments, lending, currency exchange, and investments.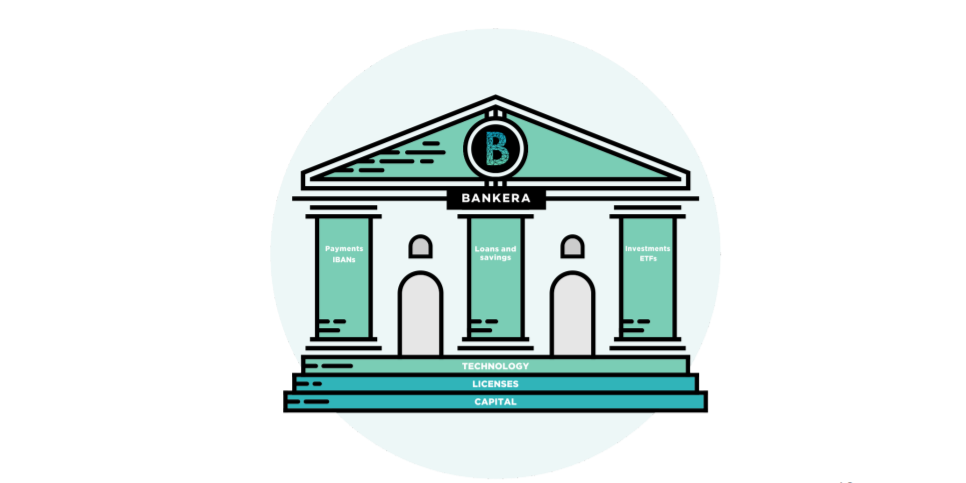 Bankera's 3 core Element
There are 3 elements Bankera focuses on, to ensure success when building a bank.
1. Capital
Capital is used for growth and trade cycles, however it is also part of regulatory requirement.
2. License
Bankera's management team has obtained a Payment Institution License. They are working on obtaining an Electronic money institution license, in which they plan to upgrade in the EU after the ICO. Upon a successful ICO, Bankera may plan to obtain licenses in other jurisdiction such as United Kingdom, Japan and Singapore and others.
3. Technology
Bankera will hold combination of both traditional financial banking technologies and blockchain technologies such as SWIFT message, SEPA payments, Payment cards integration, Bank's ledger, Bitcoin, Ethereum, DASH, NEM modules. One of the key elements to look into is Bankera will support ERC20 tokens as well. In other words they will be an exchange service provider.

While they focus on building a bank for the blockchain era, with features for inter-bank and international exchanges, they recognize cash is still the predominant form of payment. While Bankera will offer services in 22 FIAT currencies including major one such as USD, EUR, and GBP, they will also support emerging currencies such as Bitcoin, ETH, Dash, NEM and others. As Central banks such as Bank of England, Sweden Central Bank and European Central Bank are discussing implementation of these emerging currencies, the Banking infrastructure Bankera has developed and strategies on the line, puts them on the frontline in the financial crypto-ecosystem.
Bankera shares following strategies.
"Partnerships with existing providers for cash deposits and withdrawals. Bankera will partner with retail providers who currently distribute cash deposit and withdrawal services"
"Network of agents. In developing countries where infrastructure to handle deposits and withdrawals is not established (such as South America), Bankera will offer relevant retailers (such as newsagents or gas stations) the ability to be agents for Bankera to handle deposits and withdrawals. Each of these agents will have an account with Bankera to facilitate this."
"Payment cards. As Bankera will be issuing payment cards, they could be used as an option for withdrawals at most ATMs vailable globally when cash is needed."
One of the examples of the efforts can be seen in this short video:
Relation with Spectrocoin
As stated before Bankera is not an ICO conducted by a star-up. The founding team of Bankera already operates a successful crypto currency e-exchage and wallet, debit card provider and payment processor. That service provider is called Spectrocoin.
Spectrocoin has been established since 2013 and since then, they have been developing its core infrastructure competitive to the traditional bank. Through ICO, spectrocoin creates a fork, so called Bankera, in aim to provide an efficient payment and banking solution using its block chain technology.
Bankera is already achieving significant progress as a Fintech company. It has the history of supporting cryptocurrency and has the necessary regulatory IT arrangements to offer International Bank account Numbers. (IBAN) Having an IBAN, in other words means Bankera allows individual to accept and make payment in the Single Euro Payment Area and offer competitive Foreign Exchange rates, with quick and cost effective international bank wires services via Bankera Payment Card.
Bankera is building a digital bank to last, therefore adaptability to growth in scale is an key element. While offering core banking services, Bankera claims to achieve this goal by applying for additional banking licenses in other key jurisdiction and operate in a spectrum of different fiat currencies and facilitate cross-border transaction without the need for counter parties.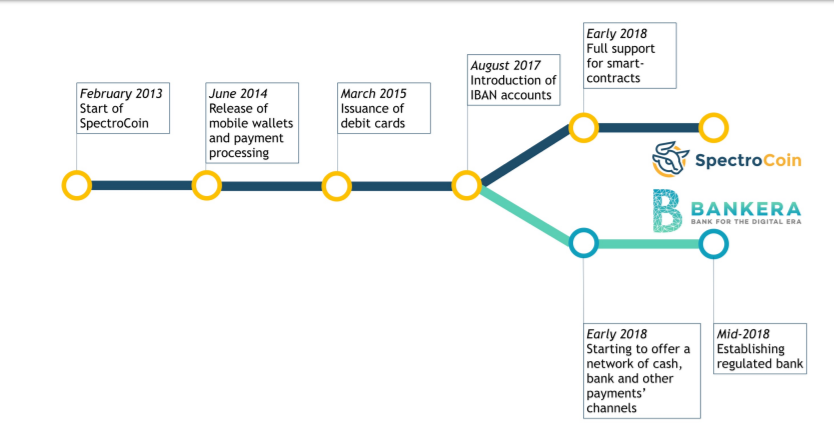 Now that we have reviewed the concept of Bankera, in the following article we will review the merits of Bankera ICO in details.
Again, I am not a professional financial adviser, however if you find this ICO interesting enough to participate from its concept, please participate on your own risk and decision. I am not responsible for any damages or loss incurred by your participation. Make sure to participate in ICO in moderation and never invest in more than you can afford.
Hope you enjoyed this post and please look forward for my second post: The Merits of Bankera ICO.
Bankera Site: https://bankera.com/
Bankera White Paper: https://bankera.com/Bankera_whitepaper.pdf
Bankera Blog: https://blog.bankera.com
Spectrocoin: https://spectrocoin.com