Bananas: Health Benefits
 Banana fruits are among the most important food crops in the world.They come from a class of plants called Musa, that are native to Southeast Asia, and are grown in many of the warmer areas of the world.Bananas are a healthy source of fiber, potassium, vitamin B6, vitamin C, and various antioxidants and phytonutrients.
This is what bananas typically look like: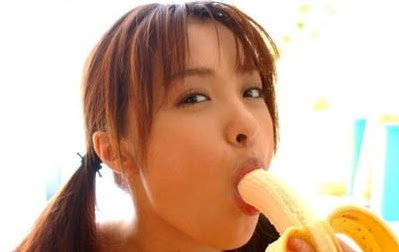 Health benefits
Heart healthBananas are good for your heart. They are packed with potassium, a mineral electrolyte that keeps electricity flowing throughout your body, which is required to keep your heart beating. Bananas' high potassium and low sodium content may also help protect your cardiovascular system against high blood pressure, according to the FDA.
Depression and mood
Bananas can be helpful in overcoming depression "due to high levels of tryptophan, which the body converts to serotonin, the mood-elevating brain neurotransmitter," Flores said. Plus, vitamin B6 can help you sleep well, and magnesium helps to relax muscles.
Digestion and weight loss
Bananas are high in fiber, which can help keep you regular. One banana can provide nearly 10 percent of your daily fiber requirement. Vitamin B6 can also help protect against type 2 diabetes and aid in weight loss, according to Flores. In general, bananas are a great weight loss food because they taste sweet and are filling, which helps curb cravings. They also help sustain blood sugar levels during workouts.
Vision
Carrots may get all the glory for helping your eyes, but bananas do their share as well. The fruits contain a small but significant amount of vitamin A, which is essential for protecting your eyes, maintaining normal vision and improving vision at night, according to the National Institutes of Health. Vitamin A contains compounds that preserve the membranes around your eyes and are an element in the proteins that bring light to your corneas. Like other fruits, bananas can help prevent macular degeneration, an incurable condition, which blurs central vision.
Bones
Bananas may not be overflowing with calcium, but they are still helpful in keeping bones strong.  According to a 2009 article in the Journal of Physiology and Biochemistry, bananas contain an abundance of fructooligosaccharides. These are nondigestive carbohydrates that encourage digestive-friendly priobotics and enhance the body's ability to absorb calcium.
Cancer
Some evidence suggests that moderate consumption of bananas may be protective against kidney cancer. A 2005 Swedish study found that women who ate more than 75 servings of fruits and vegetables cut their risk of kidney cancer by 40 percent, and that bananas were especially effective. Women eating four to six bananas a week halved their risk of developing kidney cancer.Bananas may be helpful in preventing kidney cancer because of their high levels of antioxidant phenolic compounds.