I've suffered through insomnia pretty much my entire life. In high school or middle school or when I had a job I had to get up early for it wasn't so bad. It kept it in check a bit. I just had to go to school or work a bit tired. Plus I got to read a few books during those late nights.
I remember one night when I bought some Goosebumps books because they were really popular in my middle school. I read 3 of them in one night. Short little books the size of a novella, but with massive print and double spacing. Seriously, if your eyes are going, just pick up some Goosebumps. They weren't that bad though. Very low reading level though. Takes a particular talent to write at such a low reading level and keep your vocabulary so simple. Though the limited vocabulary of some kids these days is mortifying.
But then there are these days where I get turned around and it's the middle of the night and I wanna bake oatmeal cookies...or peanut butter oatmeal cookies...or banana oat bread...and I don't have any vanilla extract. I guess I could maybe bake some oat bread. But the whole world is asleep. Well...it's not...but all the people that aren't asleep are all stuck in their houses because everything's closed. Can't pick up any vanilla extract...well...if I wanted to pay the insane amount for real vanilla extract.
But, if I don't cook that bread or cookies or whatever, will I have the drive when the world decides it's time that I can go to the store to get whatever I'm missing?
Yes, I'm the crazy cooking oat bread at 2 am. Well 2:50 am. Almost 3 am. And it's honey oat bread.
I decided to use the recipe from here.
2 cups boiling water
1 cup rolled oats
1/2 cup honey
2 tablespoons butter
2 teaspoons salt
1 (.25 ounce) package active dry yeast
1/2 cup warm water (110 degrees F/45 degrees C)
4 cups bread flour
2 tablespoons honey, warmed slightly
2 tablespoons rolled oats
The salty honey oat water is surprisingly tasty!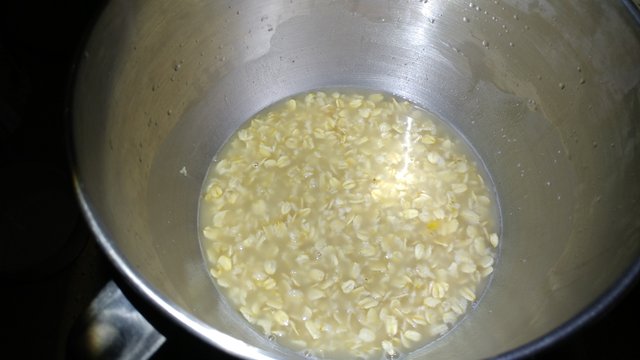 No! I didn't drink it. Just licked the spoon after I stirred it.
I combined the "boiling" water and the oats and the honey together in my big mixing bowl.
I have to leave that to sit for quite a while, approximately an hour, so I put the yeast in some leftover water from boiling.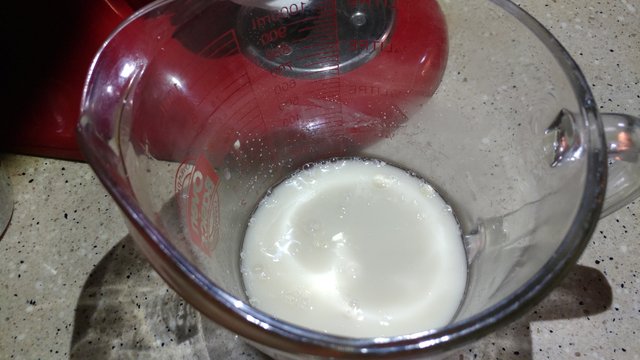 Side note: Yeast in warm water smells fucking horrible.
It also looks kinda like vomit floating in it.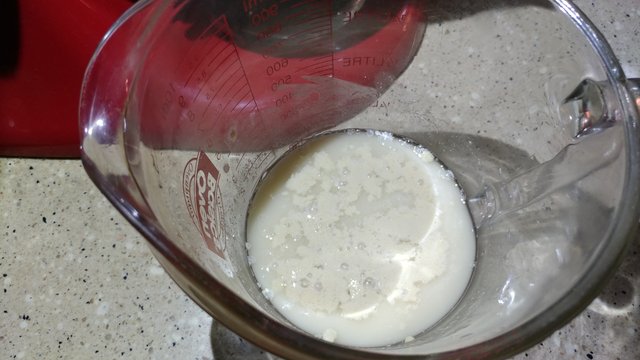 Then, following the recipe, I poured the yeast water into the mixing bowl and added two cups of flour, then started it mixing, and was to add two more 1/2 cup at a time. This was about the time I realized this recipe sucks.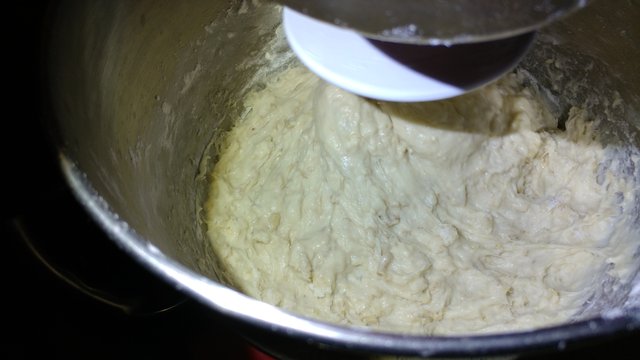 I ended up having to add almost a full extra cup to get it to fully come together.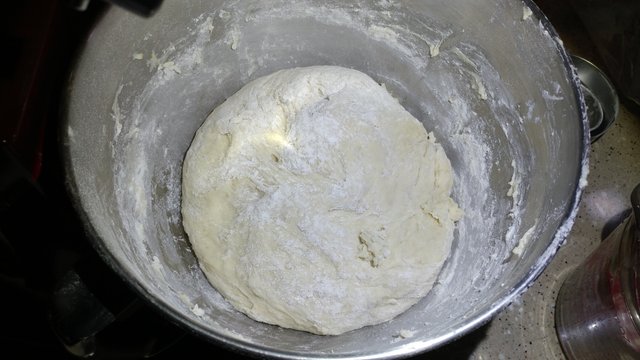 Looks well enough now.
I decided to go with a large pan that's roughly 7.5 inches by 9.5 inches, because I didn't know where my "loaf" pans were, if I even still had any. I don't really bake very often, and I bake bread even less often.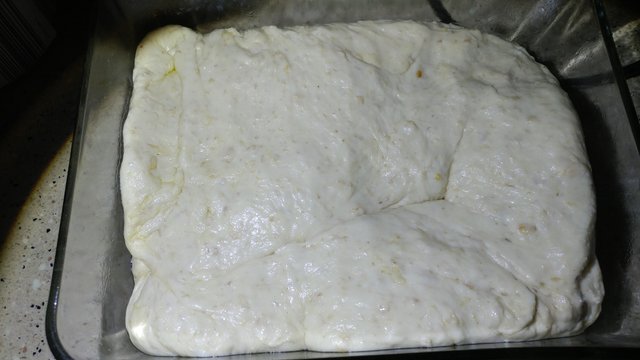 I coated it with oil, olive oil, and coated the dough with oil as well.
Now I just need to impatiently wait for the fucker to rise a bit more. Problem is it's not really that warm today. And I don't really feel like waiting hours. How long do I need to wait? FFS...
After far too much time, it's finally done!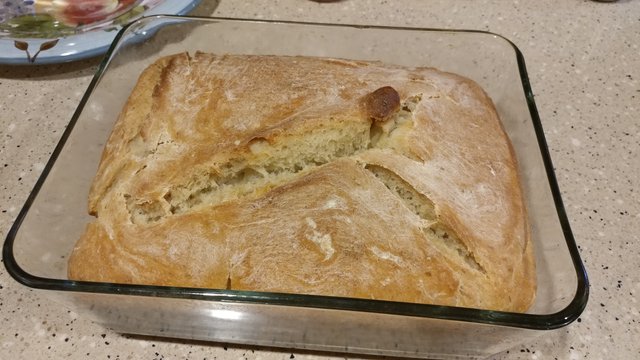 Ehh...maybe could be a bit more done. Back in the oven for just a bit!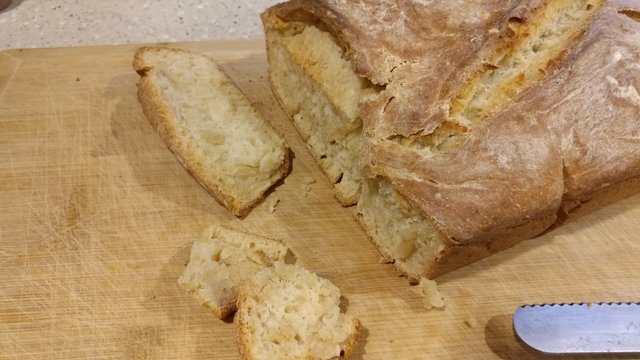 Couldn't even wait until it cooled down even a little to start cutting it.
It's alright...but could have risen a bit more. But the yeast wasn't new. And I didn't want to wait forever. Should have pounded that shit to solidify it after oiling it too, cuz the bottom separated a bit where it folded. Recipe was just a bit too salty. Also too sweet. When I think of honey oat bread, I don't think literally sweet bread. Oh well. Learning experience. Gotta make a lot of recipes to figure out which ones suck. And this was an alright middle of the night experience.
Oh, and I skipped the honey and oat glaze, because I was lazy and I didn't want to deal with using a brush and it was pointless anyway. Was already sweet as it was.
Go get some of your own yeast and try baking a loaf or two. It's really nice to have some hot bread in the morning.