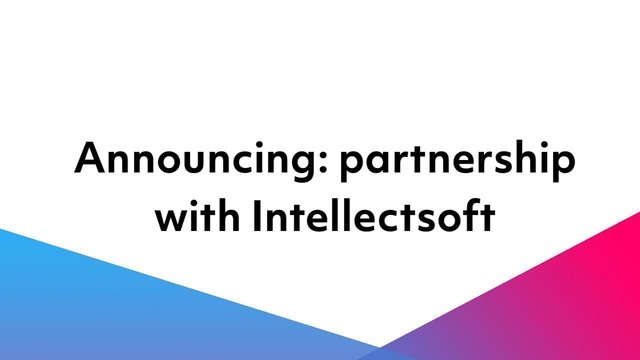 Award-winning software dev company are assisting us to build the app & blockchain platform.
We are excited to tell you that we have expanded our technical resource by partnering with award-winning app and software development company Intellectsoft.
Our proposition uses advanced technologies including blockchain and facial and voice recognition to tackle financial exclusion; increase access to banking; and promote speed, security and data privacy in financial services.
Work on the product began in March 2018 and this partnership with Intellectsoft is the latest stride in our progress towards delivering the product on time.
Who is Intellectsoft?
For over a decade Intellectsoft has been helping enterprise clients, funded startups, and Fortune 500 companies from all major industries embrace challenges of Digital Transformation through implementation of new and emerging technologies.
"The BABB project is technically ambitious. We now have an entire team of people at Intellectsoft who are dedicated to this project and who have the capability to support us.This partnership will assist us with a thoughtful step by step delivery of the app to make the BABB vision a reality" — Rushd Averroes, BABB CEO.
Visit https://medium.com/babb/announcing-partnership-with-intellectsoft-fe9257326690 for a complete partnership details.