STEEMIT CEBU =AWESOME SMILE PROJECT
Moshi Moshi Steemians!or in other word Hello my fellow Steemians!Yesterday was a big day to myself.Because I offered myself to @indayclara's project and it is called the THE AWESOME SMILE PROJECT.This project was headed by @indayclara and it was held at Louis Amigo Dormitory.The major inheritor of this project are street childrens here in Cebu.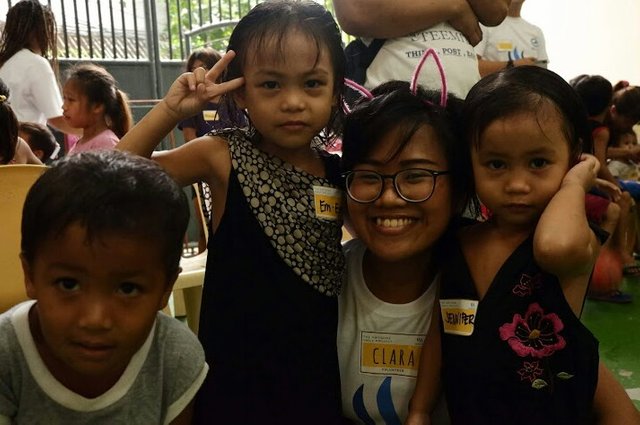 The Louis Amigo Dormitory is their only sunctuary where in they received one meal a day,they can wash their clothes here,they can play,and most especially they can take a bath on this place.A promise of tomorrow is their number one need.The main goal of this project is to ensure the street children that they still have an oppurtunity to see tomorrow.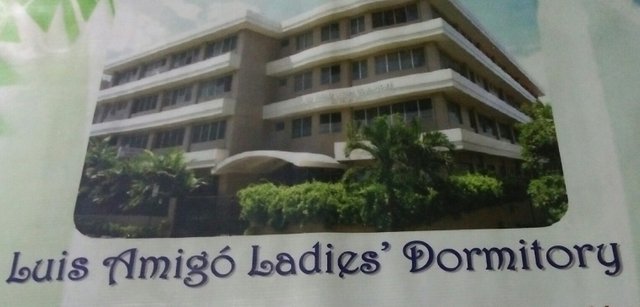 We had started the program at exactly 9 am,and we start it with prayer.As I look to the children,it seems like they are eager to know what are our purpose why where having this activity.When @morken told them that we will have short games,a simple yet very delicious food for them,and a gift to them, they were very happy and very excited to participate the games and received the gift that what we had brought to them.Then,We start immediately since our time is limited only.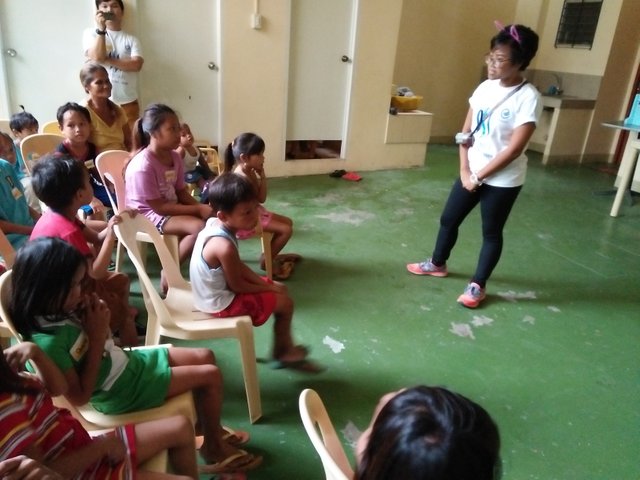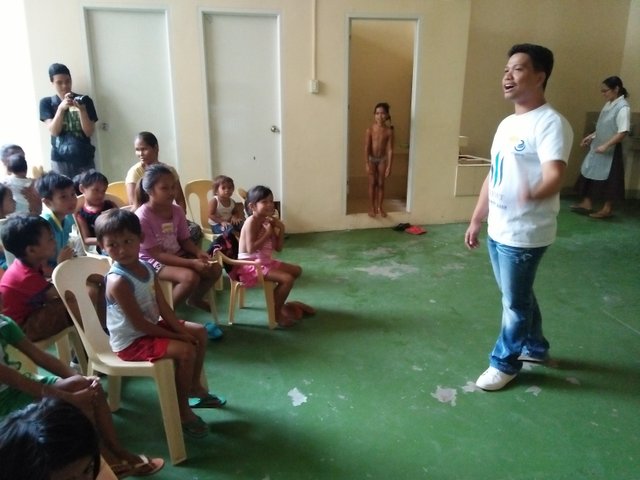 So,We start our activity by giving the kids a sheet of bond paper where in they will put colors on the drawing.They are very excited to do this.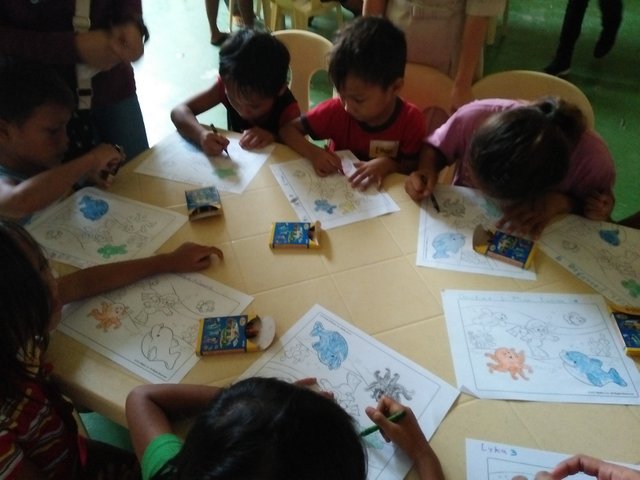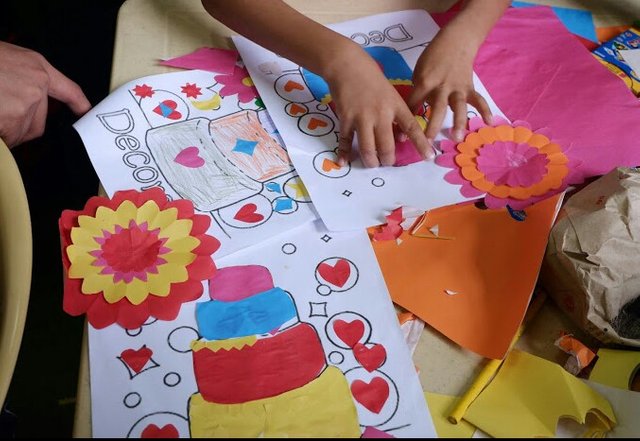 As I roam around, I see this little girl named Jobelle who is very serious on her art works.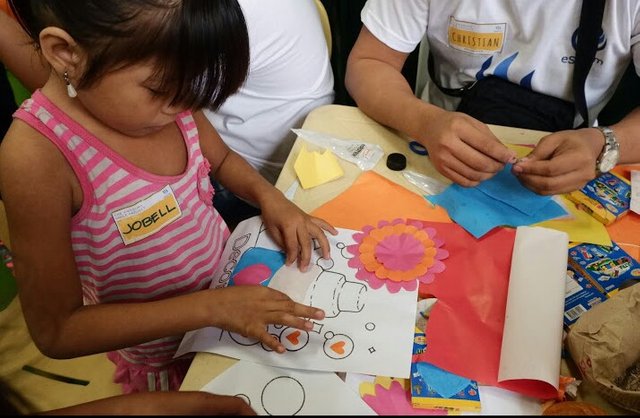 Then,they finished it very well.Here are some examples of their artworks.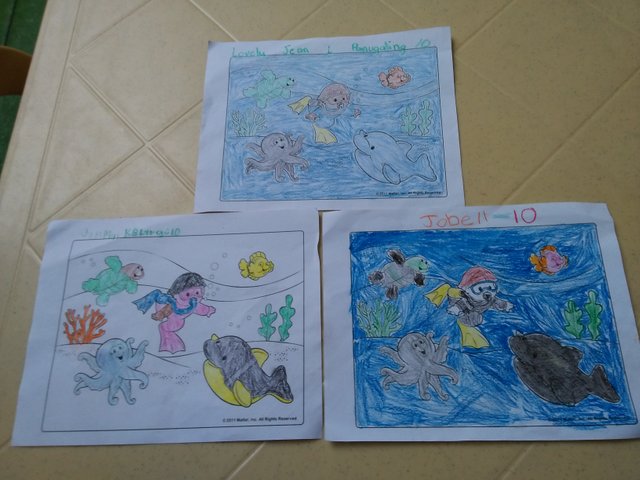 Very nice right?And seems like they are a perfect artist.After the art works we had our games and it was headed by yours truly @thian2817.
THE GAMES
The first game that they had was basket ball.Yes!they are very happy playing with the Steemians,while the boys are busy playing basketball,the girls are also busy making their arts.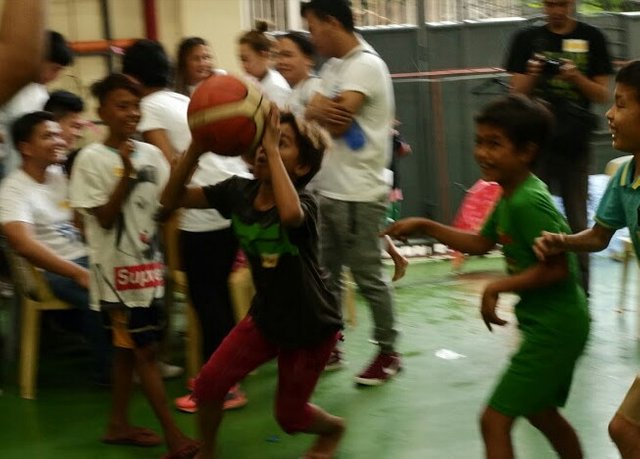 Games for the girls.They really like this game.And they really enjoy playing.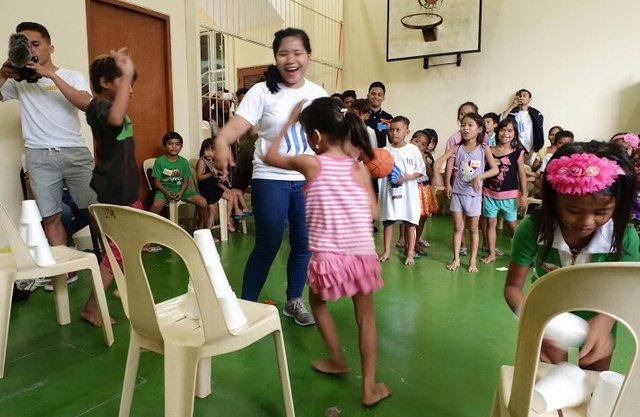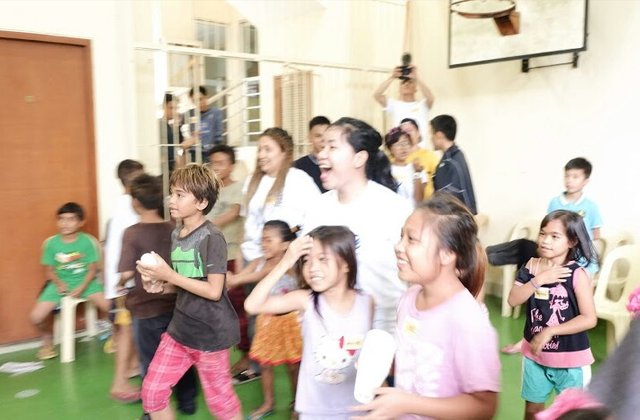 After the joyful games,the kids have their lunch.They were told that they have to sit properly because we will be the one to distribute their food.After distributing the food,there is one girl who asked me that "kuya pwedi ni nako dalhun sa amuh kay aq ehatag ni mama kay wala sad to siya nikaon".Oh my god It really pinch my heart guys.So I told here that just your food and I will give you another food for your mother,then,she smiled at me and she continue eating here food.I was hurt watching the kids while eating and my tears is about to fall.NO DRAMAS GUYS!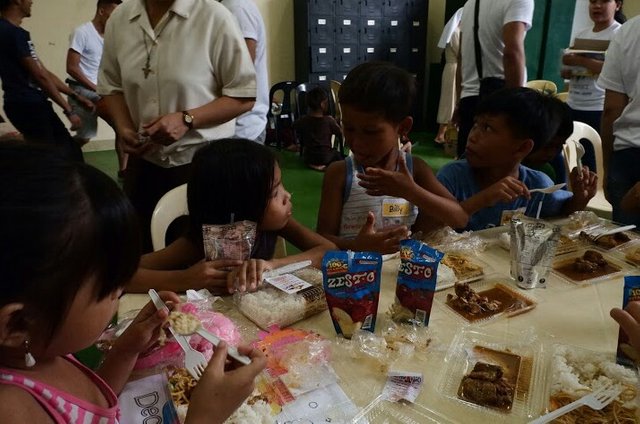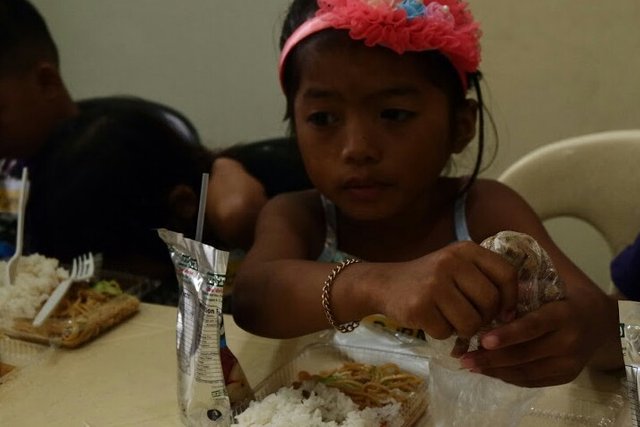 After their lunch,We started distributing their give aways.First,we distributed the slippers.And the last is their give aways.
The give aways is compose of!
1.rice
2.canned goods
3.noodles
4.t-shirt,shorts,panties,and brief.
We also gave slippers for the kids.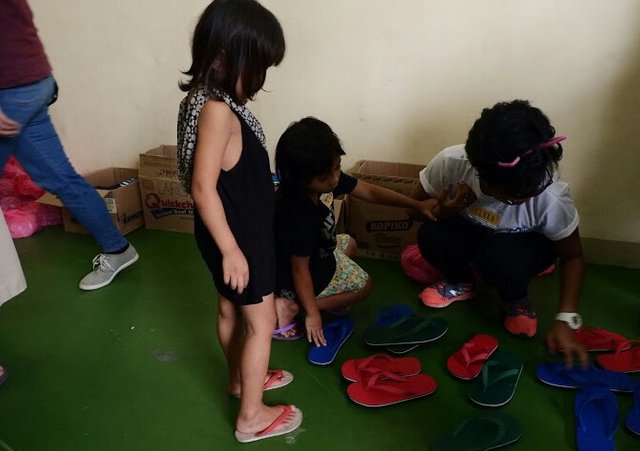 The face of the kids is filled with the larger smile after they received the bundle of joy that we had gave to them.They are keep on saying thank you for the gift that they had received!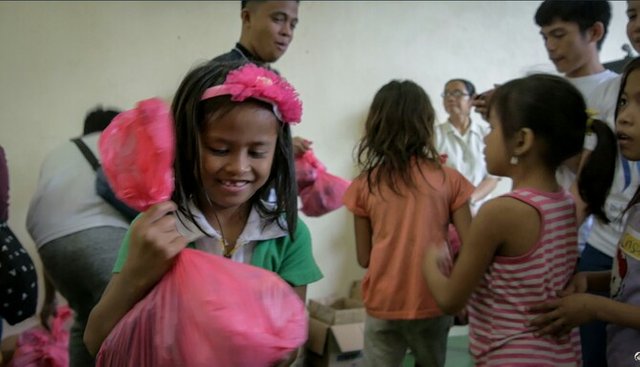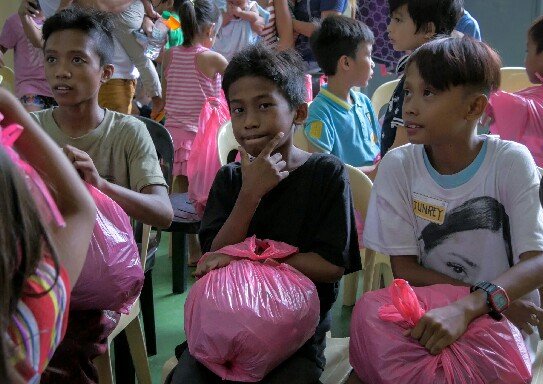 After the event,We headed home and filled with gratitude.What a wonderful experience that I had."TO GOD BE THE GLORY."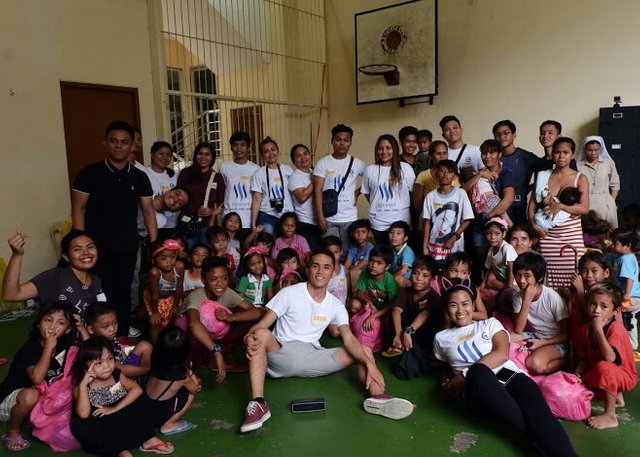 SPECIAL THANKS TO
sir @jassennnessaj thank you so much sir for the support,may god bless you and more power to you.
THANK YOU TO ALL THE VOLUNTEERS
@morken,@ybanezkim26,@liamnov,@smaeunabs,@kayegrasya,@junebride,@panaromicview,@gratefulayn,@iamqueenlevita,@chuuuckie,@josephace135,@carlitojushua,@steembytes,@ryancalaunan,@jason04,
Thank you guys,without your help and participation this project wont be successful.
Lastly,a big thank you to @indayclara for headed thi successfull event!What a nice idea!You are such a kind hearted person.May god bless you always.
Certified volunteer,
@thian2817