Yet again another problem out of my 86 Toyota pyle. Was driving home from work Tuesday night and my throttle quit working like a mile from the house. Got out popped the hood and found out the bolts came out of my throttle bracket.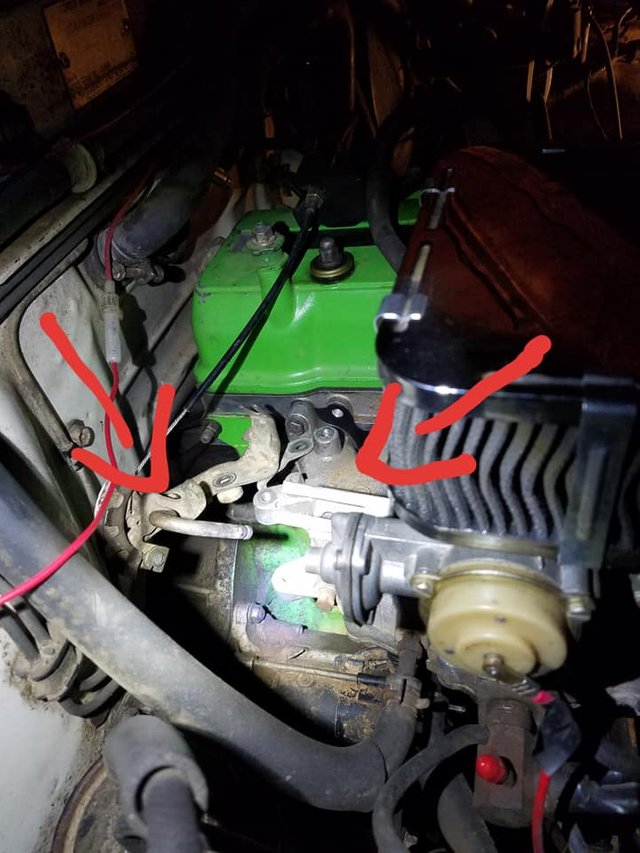 Not only did the bolts come out but this carb has to have special spacers for the throttle bracket to work properly. So today I finally got the time to work on it an with some help from a friend we managed to get it rigged back together.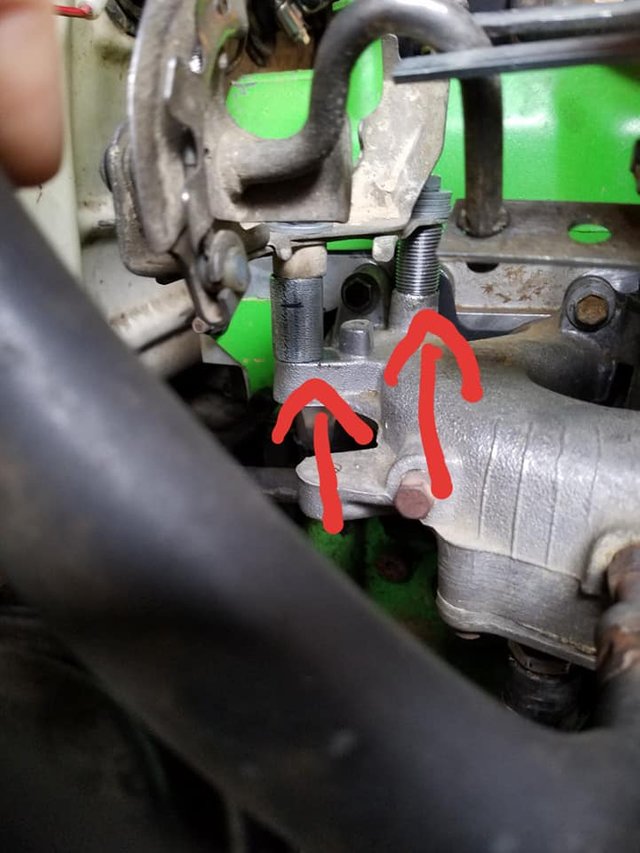 You might ask how I got home. Well luckily I was able to put it in 4 low and it crawled itself home. Mind you a distance that should have taken a min or two to travel took 25 mins... It was a slow crawl home but at least it made it. Hopefully it'll hold itself together for a lil while now until i can get the jeep goin in a week or so. Thanks for reading about my unfortunate luck.