Once dad and I got it all together and straightened out we started sanding and prepping for paint.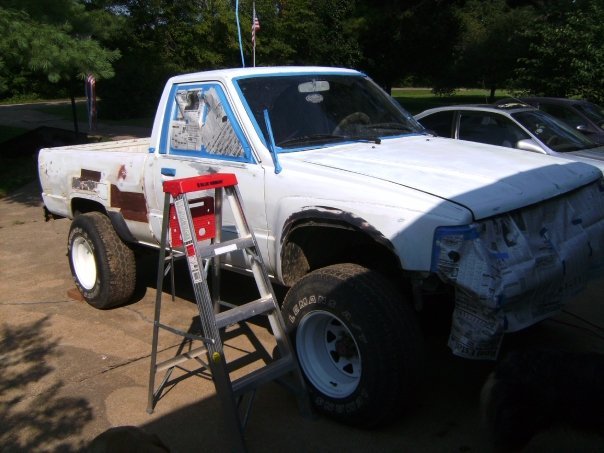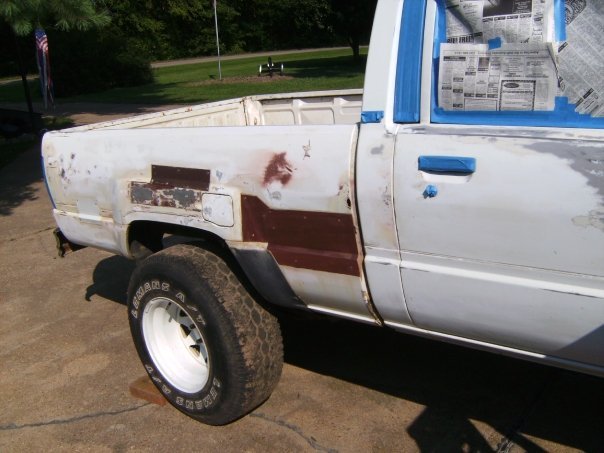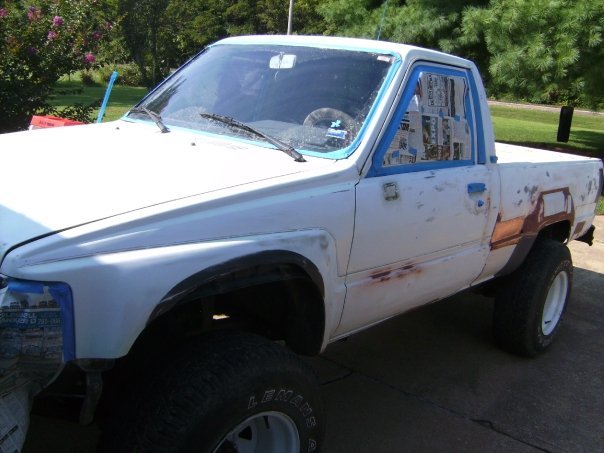 After the paint, different wheels, and a bumper and grille upgrade it was like a whole other truck.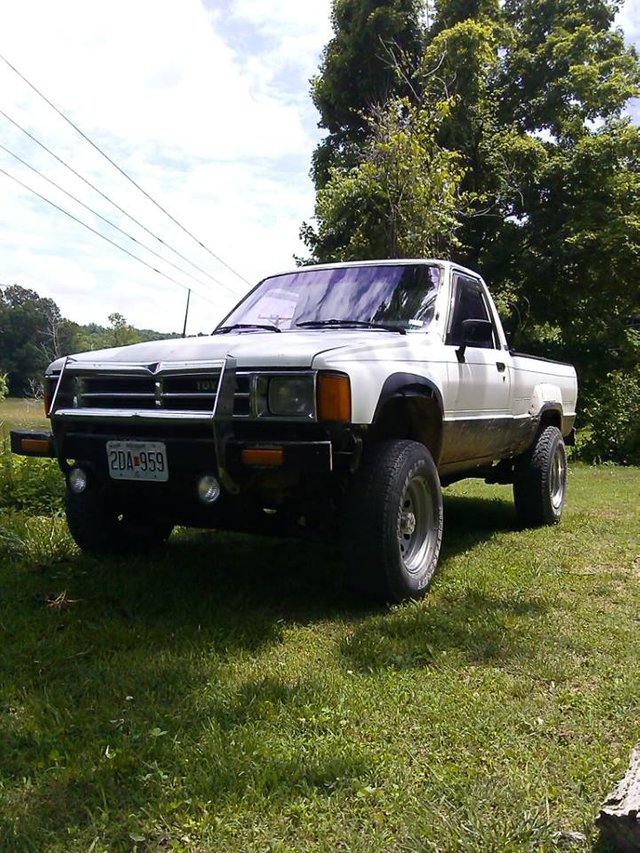 This was its look for prolly 6 years or so then I decided it was time for a change. Details of the makeover will be revealed in part 3 of the Toyota story.