I got this truck 11 years ago when i was 16. Its an 86 Toyota 22r 4 cylinder 5 speed 4x4 pickup. I drove it my Junior and senior year while dad and I worked on it.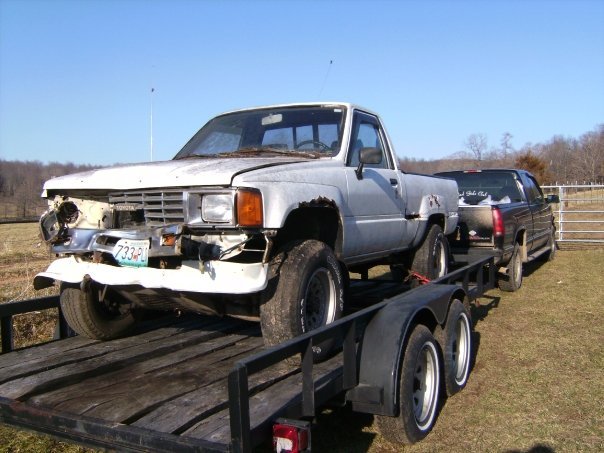 It was my grandpas truck we bought off a cousin after they creamed a deer.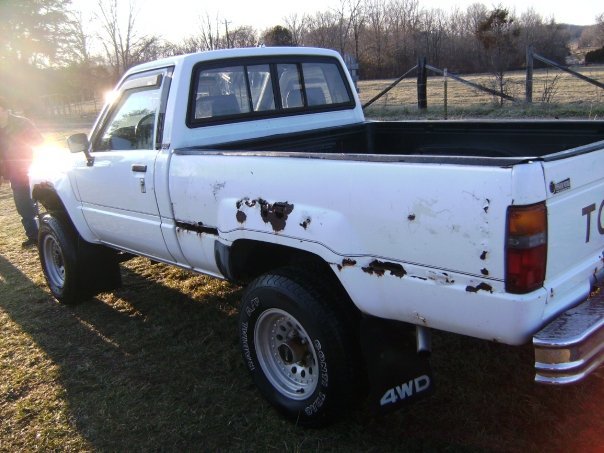 We pulled out the front end best we could and replaced the clutch fan and radiator.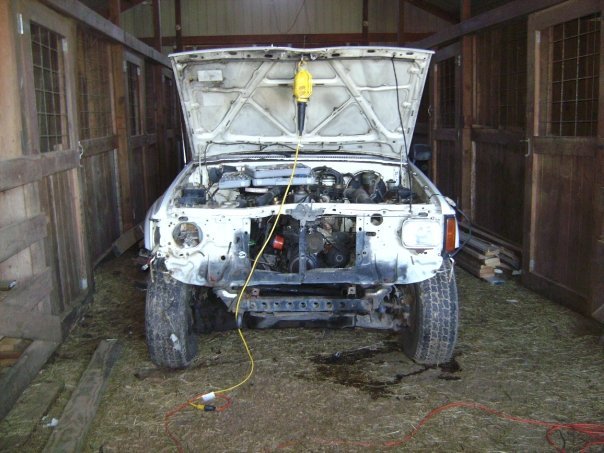 . Since the bumper was ruined along with the grille dad and i made a homeade bumper from exhaust pipe and a grille from rabbit wire.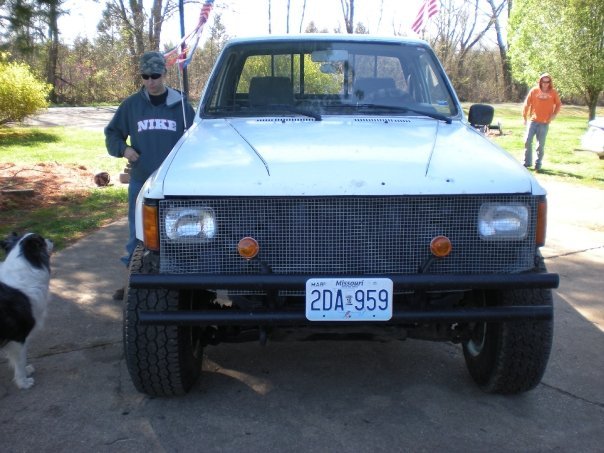 Did a little rust patchin and prepped her for paint.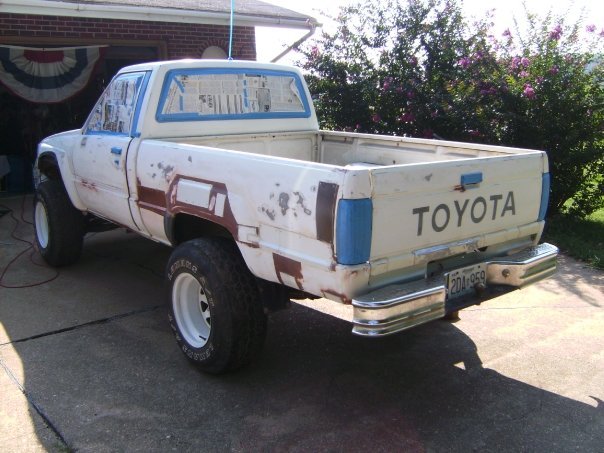 Ive done alot to this truck over the years that I've had it and this is only the beginning of the story.