The Best Leads are Inbound Leads from Markethive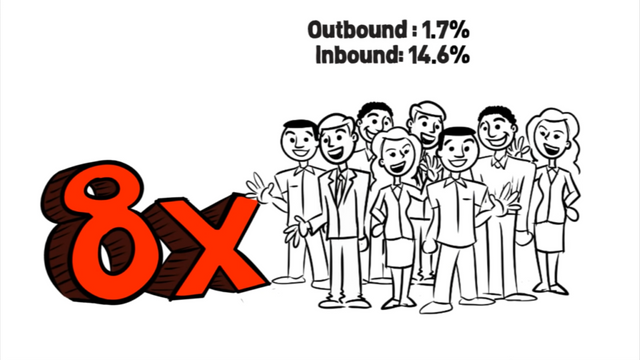 If you are an entrepreneur, a business, a shoe store, an affiliate or referral promotor, musician, artist, attorney, teacher, waitress, anything that requires a buyer or consumer or subscriber to something you have or are selling or promoting, then you need a market. Within that market are customers and those customers are often referred to as "leads".
Did I miss anyone or anything?

Makes no difference if you are selling used cars, an MLM hope and dreams scheme, government secrets, herbal teas, gasoline MPG pellets, organic peanuts, car washing service, babysitting, medical treatment, therapy or trips to Mars (via Elon Musk), you need a stream of customers and before they become customers, they were leads.
For Sale or rent or DIY; your business depends on them.
Typical sources are friends, relatives, and acquaintances, but these classifications run out very quickly and to achieve an equilibrium of cost, effect and achieving your objective, the holy grail of leads has always been a difficult and often foolish pursuit, until Markethive.
The best relationship for leads is well, a relationship, a kindred foundation, a stream of "associates" who are exclusively connected to and drawn towards your inbound marketing portals, funnels, and associations. These type of "relationships" are priceless and when nurtured with an ongoing two-way engagement, collaboration, and dialogue, will produce a lifetime sphere of influence. This is the "holy grail" of marketing. This is precisely what the Markethive Entrepreneur program delivers.
Think about it. How many of you consider me your trusted friend, a mentor, even family. Then think about how that relationship evolved, how we got to meet each other, how you found yourself in my sphere. How over time trust developed and now we are long term, solid friends.
This is Inbound Marketing at it's best. Markethive develops the best relationship associate level leads from the Entrepreneur program. If you are building a business, selling a service, just creating a large effective collaborative team, then the $100 per month Entrepreneur program is the best option for building your leads.
Give it a try. The best part? For $100 per month, you get over $5000 per month back and realistically, you might even get more than that back for life.
Markethive, nothing like it, anywhere. But here. Ask yourself this...
Would you sign up for a system giving away 500 MH crypto coins and a state of the art marketing system that has sold for $2000 or more per month by a similar platform that just sold to Adobe for 4.75 BILLION dollars?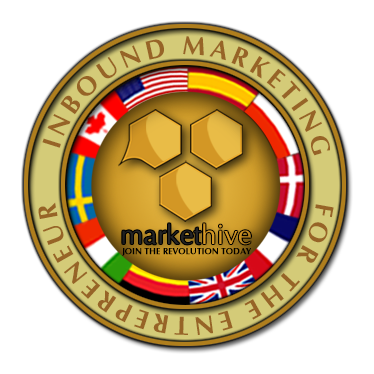 Do you want leads that are motivated by this offer, that gives you a real verified name, a real verified email, a real verified phone, a real verified postal address, a selection of social network accounts and continue to engage and grow their account in Markethive (nurtured) with you?
A true and valuable sphere of influence?
This is exactly what the Entrepreneur upgrade does for you among all the other benefits.
Tried and tested already. We are doing actually qualified tests with different mediums to drive leads. One such tests were with BITTER.IO which is a service in the crypto sphere offering a version of faucets by sharing web site visits. It is relatively affordable at $1 per 1000 visits. We did this with a capture page that promoted the Airdrop and Inbound Marketing tools. $1 procured 25 "associate" level leads within 3 days. By extrapolation, one year would produce over 3000 "associates" equating a matching airdrop of Markethive coins @ 1.5 million coins.
Cost of this enterprising campaign would be $1 x 10 (1 month) for BITTER.IO @ $120 for a year and the Entrepreneur upgrade $100 x 12 (months) @ $1200 for a total cost of $1320 divided by 3000 "ASSOCIATES (leads)" making the cost per lead @ .44 each for leads that would legitimately be worth $200 per today's cost of standards as researched by Hubspot. That is a value of $600,000 in today's market for exclusive high data vertical contacts to you.
Not to mention the 1.5 million Markethive coin you also received by matching bonus via the Entrepreneur upgrade. To be conservatively speculative, the Markethive coin has the potential one year after the launch of .25 per coin. Equates to $375,000.00 in value, speculative not promised. Drop it back to .05 per coin and you still make profit @ $75,000.
You see, we built Markethive for the masses, the entrepreneurs, all of them, young, old, rich or poor, Markethive is design to honestly level the playing field.
Markethive is here and your time has come.
https://markethive.com/creativemarketing/blog/the-best-leads-are-inbound-leads-from-markethive