Wander Vlog: The Best Coffee I Ever Had Was in Oz!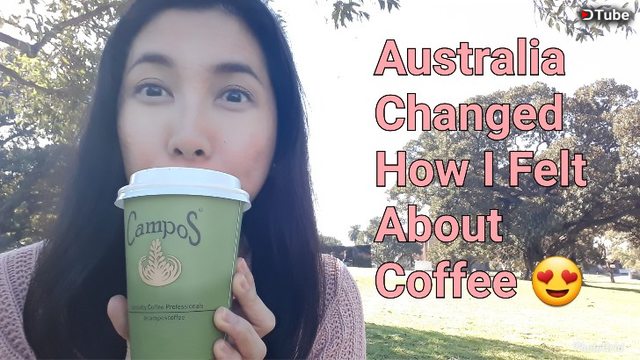 ---
(Most) Coffee here in the Philippines sucks. I know I'll get a violent reaction from some proud fellow Filipinos but let's face it, we're so much into "3-in-1" aka instant coffee and Starbucks. The few good coffee here is difficult to find in the metro.
There was only one coffee I enjoyed and that was Vietnamese coffee. And I have found another contender on my personal "best coffee in the world" - Australian coffee. I haven't been to other countries so the winner might change ;)
I guess it's also because I was working there that I got to try their coffee and I didn't regret it. Campos is everywhere but my favorite was the one from Manly. I wasn't able to get the brand but it's the one with the "Hey good looking" print on the cup - it's in my video.
A colleague in Sydney told me that Melbourne coffee is better. I would love to try that one day!
What do you think is the world's best coffee?
PS. Sorry it's December now and I'm not yet done editing my videos. I hope you don't get tired of my Australia posts. I still have 2 @dtube vlogs and maybe one more blog about Sydney. It's a wonderful city and there's a lot to share :)
---
▶️ DTube
▶️ IPFS