Palm Beach + Hike to Barrenjoey Lighthouse [Blog]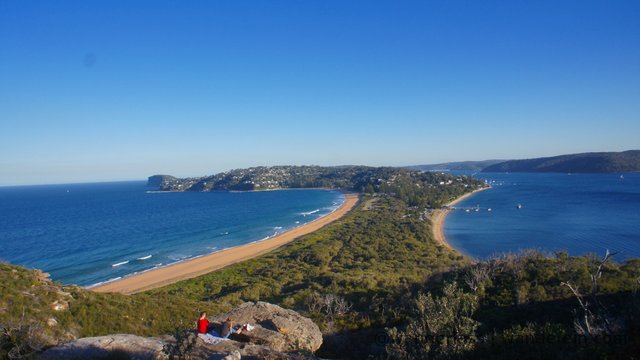 We went to Palm Beach on a Sunday which is a great way to go around where you can use the Opal Card. The fare is capped at AUD 2.70 no matter how many times you tap your card. Love this day! I usually avoid travelling on a Sunday because the following day is a work day but I sacrificed that rest part while I was here for the savings.

Getting In and Out of Palm Beach
Our starting and end point was at Manly. We looked for the bus terminal for Bus 199 and we took the same bus number on our way back. This is actually a continuation of my Barangaroo – Watsons Bay – Manly trip.
If you have watched my vlogs, you'll notice I was wearing the same clothes here in Palm Beach and the day before in Manly lol. It wasn't planned for me to stay overnight at Manly but we figured that was the best way rather than going back to Sydney.
We also saw some buses that come from Wynyard. This would be your best option if you're coming from Sydney CBD and have no plans to go to Manly.


No tourists on a Sunday. Yay!
Strolling at Palm Beach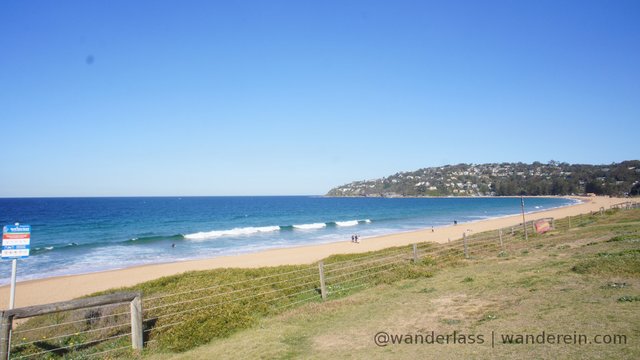 The north Palm beach is a long stretch of soft creamy sand. We explored the rocky area first where you will find a rock pool and some rock formations. It was challenging to cross these path but we made it. There were kids who went ahead of us and of course we were motivated by that. If they can do it, we too can!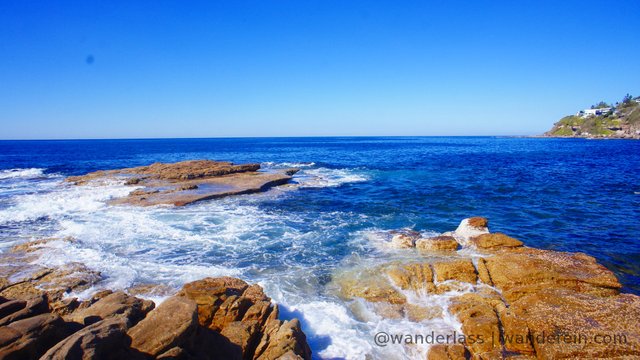 Just be careful as some parts of the rocks can be slippery or you'll have to pass by flowing water. The waves were calm that day but this may not be recommended spot if the sea would be a bit more rough.
There's also a rock pool by the side. They have this too in Bondi beach which I find interesting, You can go swimming on calmer and still water. It looks like the water comes from the ocean as well.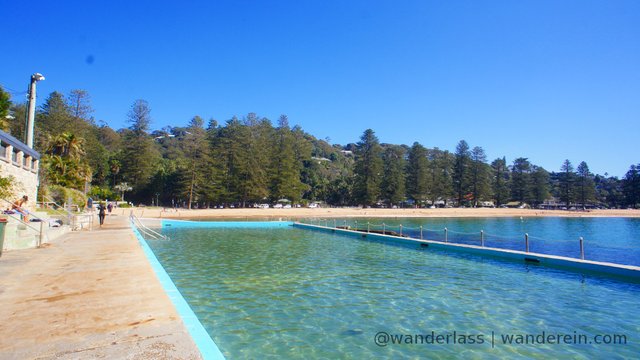 Hike to Barrenjoey Lighthouse
From the rock area (I don't know what this is called but it's the only rocky area there at the northern part), we walked towards the light house. It took us about 30 minutes to leisurely walk the sand to the foot of the hill.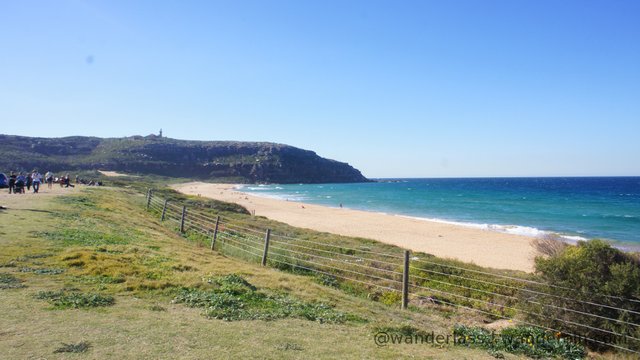 You have to go back to the road (outside that fence above) where it will lead you to the path to the hill.


Make sure to use the toilets while at Palm Beach
There are 2 trails and we chose the one with steeper ascent and took the other way going back so we can see both views. There was a concrete stairs to I can say that this climb is easy. It took us 45 minutes but that includes stopping and enjoying the view. We weren't in a hurry but it can take probably just 30 minutes if you didn't have any stop over.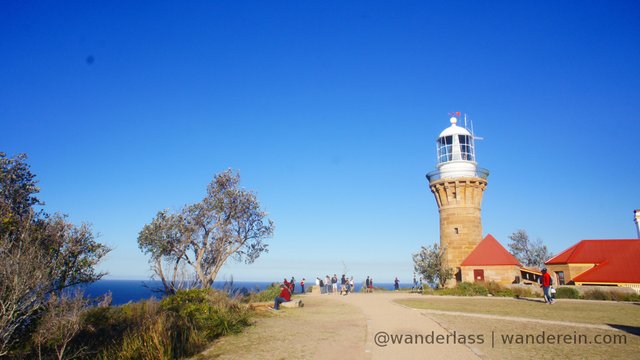 The lighthouse is the very first structure you will see when you reach the top. Just across it is a whale watching viewpoint. We weren't able to spot whales while there. It says that the whale migration is annually from May to November.
Since we weren't able to get a glimpse of the gentle giants, the next best thing to do was eat!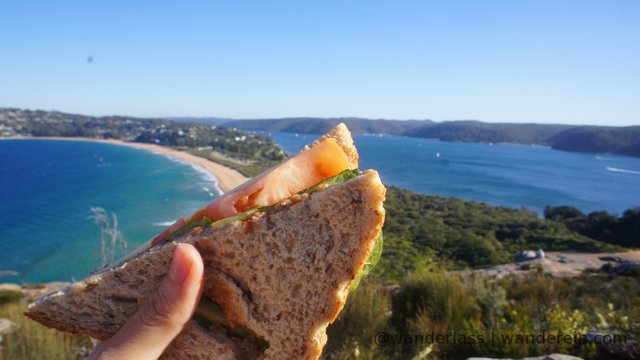 Nomnomnom. A simple sandwich felt like fine dining. Or even better!
This is the best picnic area with really great view! Note that there are no restaurants or shops nearby so bring your own food. We bought sandwiches at Coles in Manly and also brought water. There are a lot of flat stones you can sit and have a picnic. Just clean up your mess and don't leave any trash.
I love this view because you can see two beaches at once!
As usual, we ended the night with alcohol. Sydney has turned me to a regular drinker lol. I love how you can find wine even in museums! Will write about that later (I wish I have more than 24 hours a day to write!)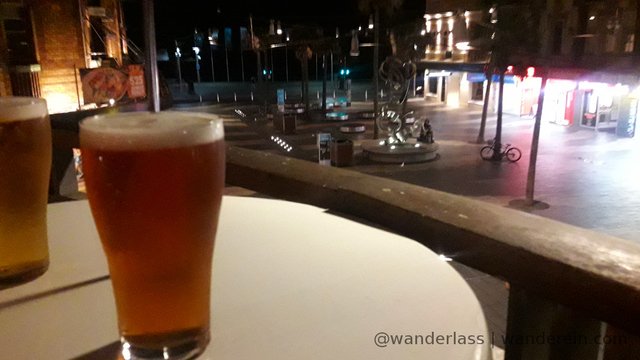 Local Pale Ale. Can't recall what it was. I'm not really a beer person :D
We went back to Sydney that night via public boat. The night view of the Opera and Harbour Bridge was a great end for the tiring day :)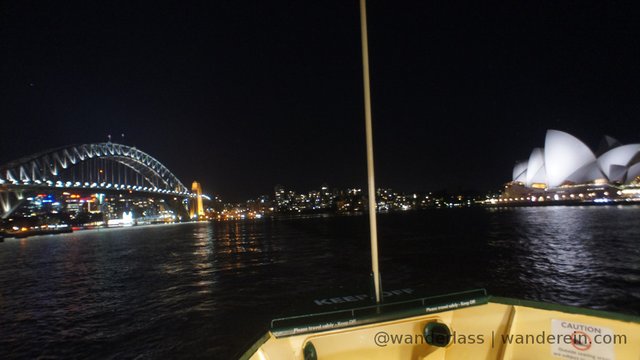 PS. This trip was on August 2018 and 2.5 months after I'm still not done writing and editing the videos that I have gathered. Hope to complete my Australia post before the end of November :)
Here's an amateur travel vlog I did. I just used my Samsung phone here so pardon the quality. In this video, we saved a trapped fish but also found a dead bird floating on the beach T_T