Wander Vlog: Night at the Sydney Museums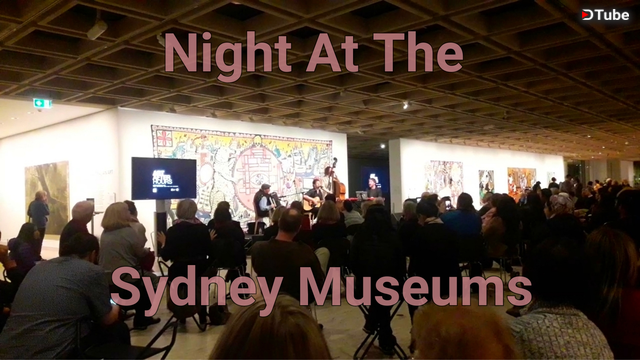 ---
I never got the chance to visit the musuems during their regular hours. Typical operating hours of most museums are the same as working hours. Luckily, I found that there are museums in Sydney that are open until late at night every Wednesday.
If you're not interested in museums, you'll still find something else to do. You can enjoy the band play at no charge and buy a drink, just like how you'll do it in a bar.. except that you can't get drunk. I didn't find any rules on that but I guess that should be the case because it's still a museum.
In this @dtube video, I'll take you to 2 museums. The first part is at the Art Gallery of New South Wales with their theme - "Art After Hours". Next is the Museum of Contemporary Arts with the best rooftop bar - even better than Shang ri-La's Blu Bar on 36! At least in my opinion (no waiting time to get a seat with a view and at a much cheaper price).
I wasn't talking in the video because I can't be noisy there. I have placed captions instead :)
This is my 2nd to the last Sydney vlog so enjoy
Royalty Free Music by Bensound
"Retro Soul"
https://www.bensound.com/royalty-free-music/track/retro-soul
---
▶️ DTube
▶️ IPFS